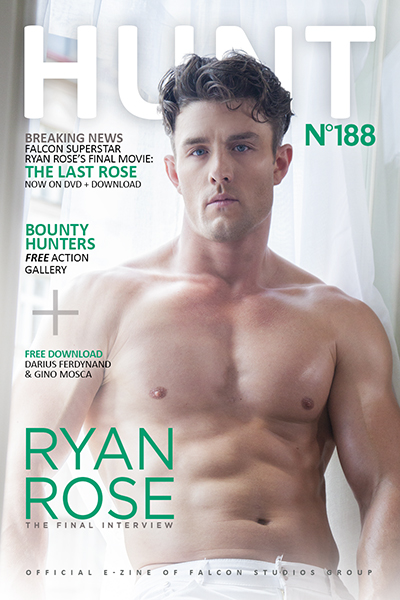 Amazing Content Now Live on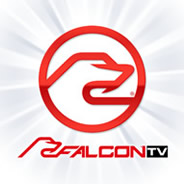 | | |
| --- | --- |
| | Check the listings in your Television Provider's Adult HD OnDemand Menu for: New Str8 Butt Buddies 'The OnDemand HD Release of Falcon Studios' Best Buddies starring Brandon Jones, Nick Sterling, Ryan Rose & more! |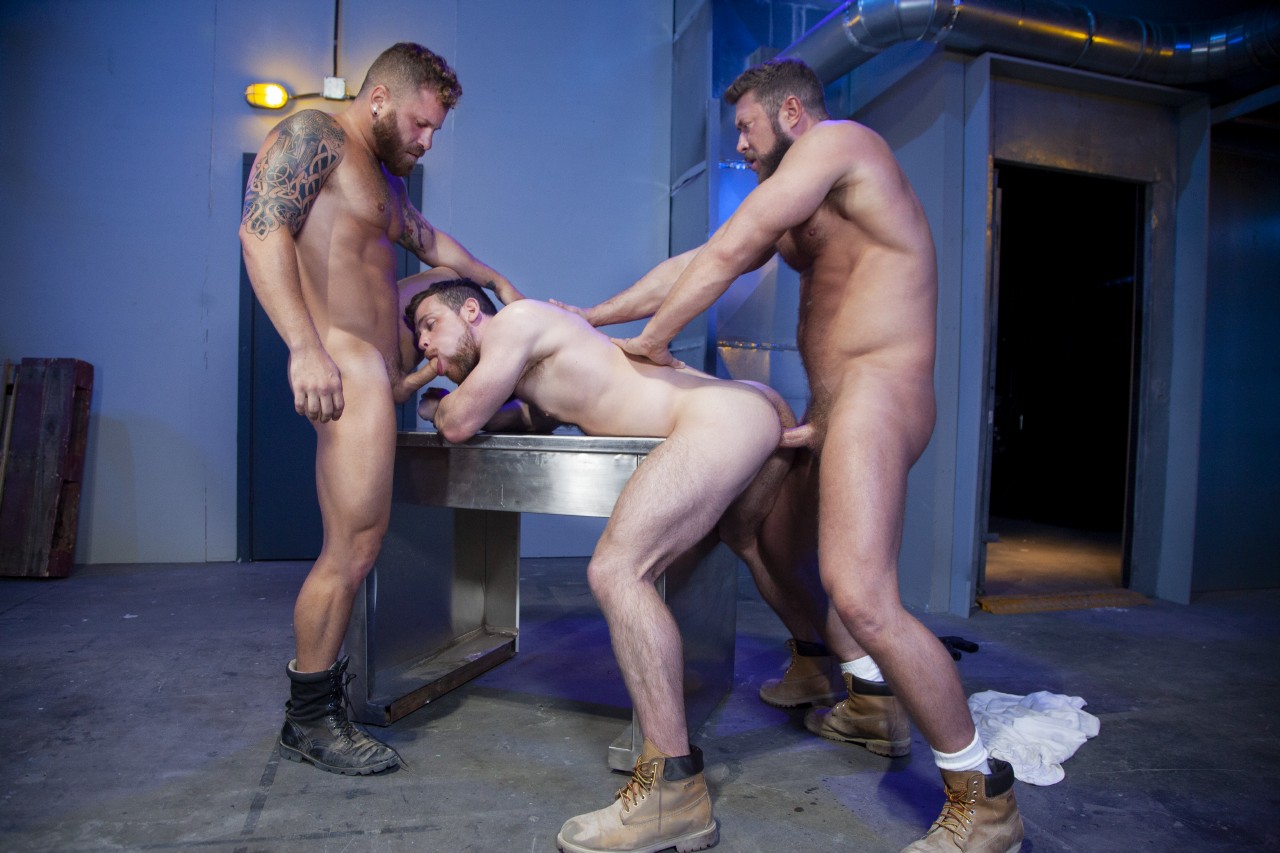 In Bounty Hunters, the new, full-on, bareback release from Raging Stallion, musclebound studs hunt dangerous fugitives and discover the only way to release the stress of the chase is through hot, raw sessions with their partners and the tatted-up criminals they're trying to bring down! When dangerous drug runner Riley Mitchell ends up in a jail cell with wide-eyed innocent Jay Austin, the result is a raw flip-fuck that leaves eager young Jay's beard and hole covered in cum. Hot on Riley's tail after his escape from jail, bounty hunters Jay Landford and Lorenzo Flexx decide that downtime means going down on your partner. Lorenzo gobbles Jay's god-like cock and Jay lays claim to Lorenzo's hole with champion ass-eating and a long, hard, condom-free fuck. On the run through open desert, Riley Alexander and his pal Johnny Ryder steal a getaway van from studly Kurtis Wolfe. A gag made of duct tape doesn't put an end to Kurtis's desperate pleas, so Johnny replaces it with his gargantuan cock and discovers his pretty boy captive's a hungry and eager cocksucker. After arriving at their secret hideout, Riley's furious that Kurtis is still whining. He's getting ready to give their captive a not-so-happy ending when Kurtis reminds them Johnny still hasn't had a chance to fuck his ass. During their hot three way, each man takes a hard cock deep and raw. Riley narrowly escapes a shootout with bounty hunters Lorenzo and Jay, arriving home just in time to hide from two more bounty hunters, Eddy Ceetee and Alex Mecum. Convinced they've missed Riley by seconds, the Hollywood-handsome Eddy and Alex decide to wait for their target by barebacking each other with such unbridled passion Riley can't help but stroke himself as he watches from his hiding place. When the bounty hunters discover Riley, they're so horned up they decide to honor Riley's request to plow him bareback before turning him over to the authorities. As these Bounty Hunters prove, there might be more than one way to get your man, but the best way is always hard and raw.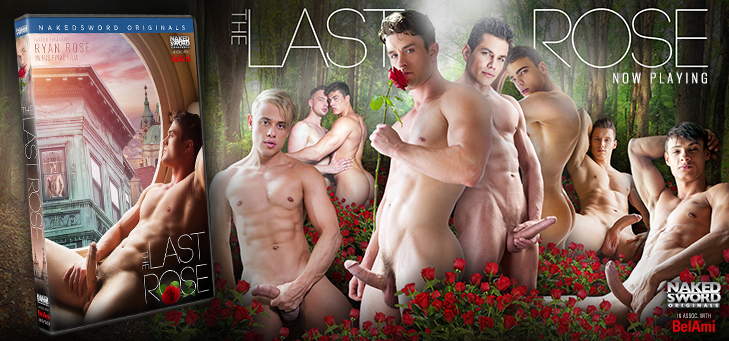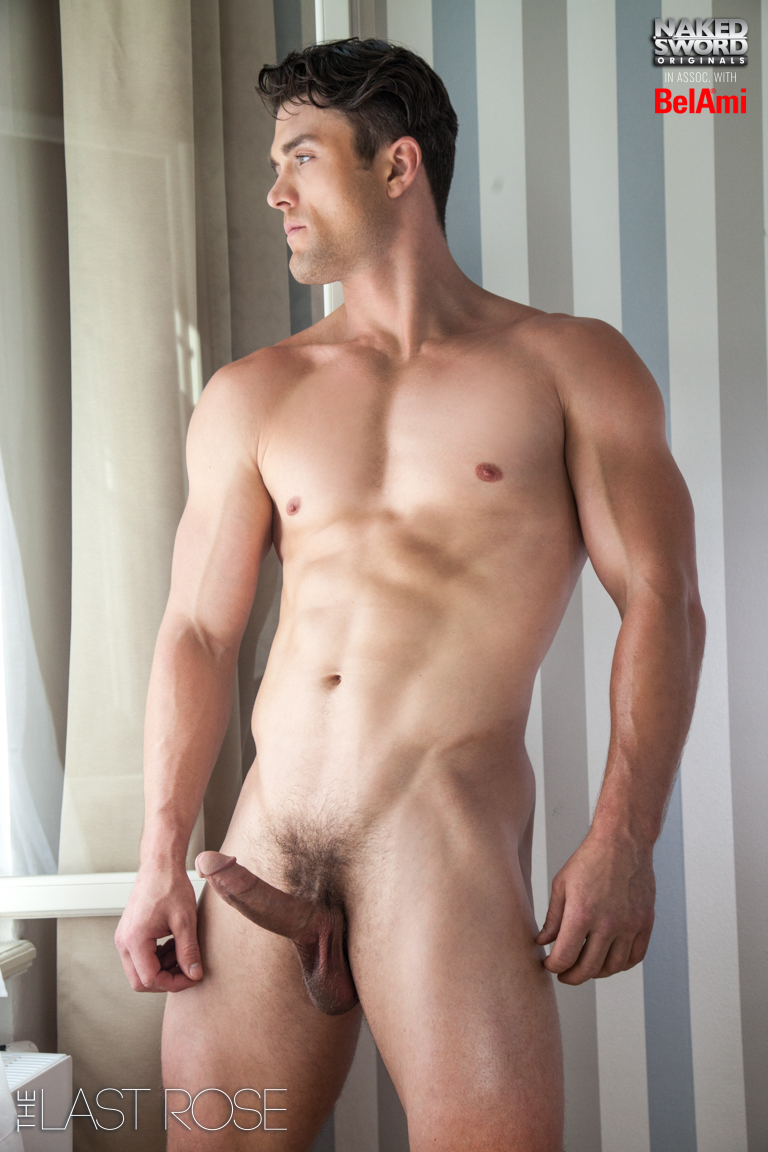 Ryan Rose began his prolific career as a Falcon Studios Group Exclusive in 2013. Five years later, Rose has reached astronomical heights in the world of gay porn as one of the most sought after stars of his time. His shelves overflow with the industry's highest accolades, multiple awards brought to him by his explosive, versatile performances featuring his his exquisite, sculpted body, stunning 8" cock and award-winning muscle butt. Hot on the heels of his retirement, Ryan Rose joined NakedSword Originals and BelAmi to film his final production in Prague shot by mr. Pam titled, The Last Rose. The film is a tribute to Ryan and the perfect way to send him off from a storied career. While you build up to the final feature, catch other recent Ryan Rose titles such as Jock Doc & Spot Me from Hot House, as well as Mojave Heat, from Falcon Studios. The entire team at the Falcon Studios Group and NakedSword Network would like to extend our greatest utmost gratitude to Ryan Rose, and thank him for the countless films he's shared his talents in over the last 5+ years. Your entire Falcon family wishes you nothing but the best in your future endeavors, and we're confident you'll be successful in anything you pursue! Cheers to The Last Rose.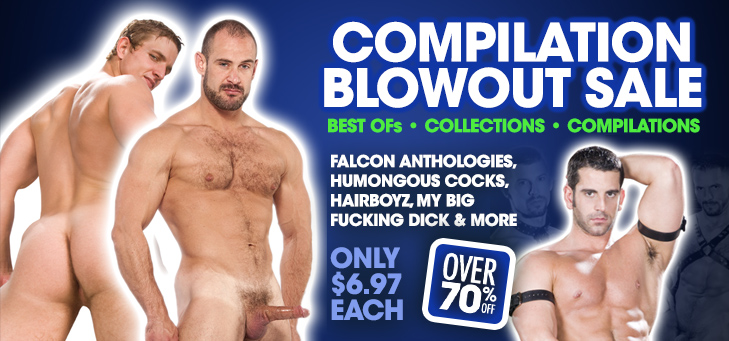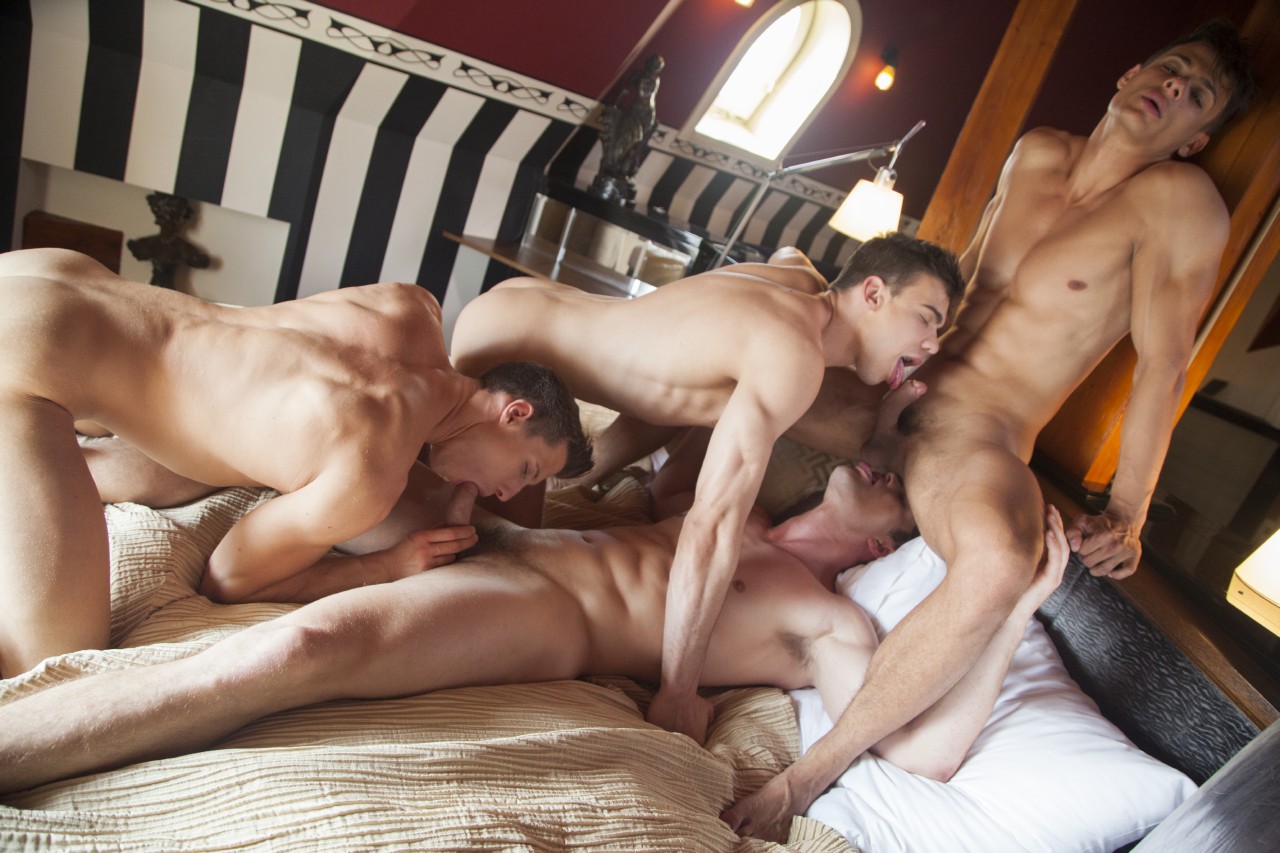 Falcon Superstar Ryan Rose's Final Movie: The Last Rose Now on DVD and Download
Today, NakedSword Originals releases their biggest production of the year, The Last Rose on DVD and digital download. Filmed on location in Prague, and in conjunction with gay porn mega studio BelAmi, The Last Rose, is Falcon Studios superstar Ryan Rose's final film before retiring from the adult film industry after a prolific 7-year career as a Falcon Exclusive Model. The complete DVD & downloads from The Last Rose, are available now on the Falcon Studios Group Store.




Hot Membership Site Updates Available Now!



Falcon Studios Group Models Appearing Live in a City Near You.
December 21: Skyy Knox at The Saloon, Minneapolis, MN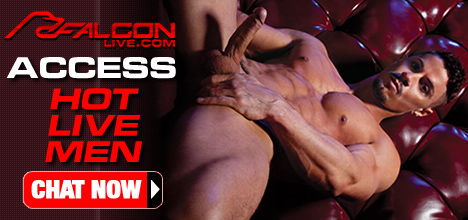 Hey HUNT Fans,

We hope you're prepared for one of the biggest issues of HUNT eZine we've ever put together! HUNT 188 brings you massive new releases, debut updates, and the official send off of Falcon Studios leading man, Ryan Rose. You ready?
Falcon Studios Group and the NakedSword Network give Exclusive Model a proper send-off in Breaking News, with the release of his final film, The Last Rose. The complete DVD & downloads are available now on the Falcon Studios Group Store.
Star of The Last Rose, and Falcon superstar Ryan Rose, is featured in our Model Spotlight one last time. Look back on all of the amazing films with Ryan Rose and get off one last time to his very own action gallery!
Hardcore, raw, bareback man sex is the topic in our Free Action Gallery featuring only the hottest action shots from Raging Stallion's latest flick, Bounty Hunters.
Look back on an amazing 7+ years with Ryan Rose as he reminisces on all of his accomplishments through one last final interview, showcased in our Special Feature item.
First up in Studio News, comes the debut of the first scene from Falcon's latest film, Buddy System. The debut update features Exclusive Austin Wolf, relentlessly pounding the holes of Devin Franco & Zander Lane. Next, we've selected the lucky winners who participated in our HUNT Viewership Survey that took place earlier this summer. Finally, walk in for a drink, end up hooking up at The Fetish Bar, now on DVD & Downloads.
On sale this week, we have our Compilation Blowout Sale with over 70% off best ofs, collections and compilations. Just in time for Fall comes our Major Brand Scene Harvest Sale with downloads for only $3.95 each.
Darius Ferdynand and Gino Mosco bring you your Free Scene Download this week with a sexy scene from Dirty Rascals. Scenes similar to it can now be watched on the latest NakedSword Originals feature, The Last Rose.
Til Next Time,
The HUNT Men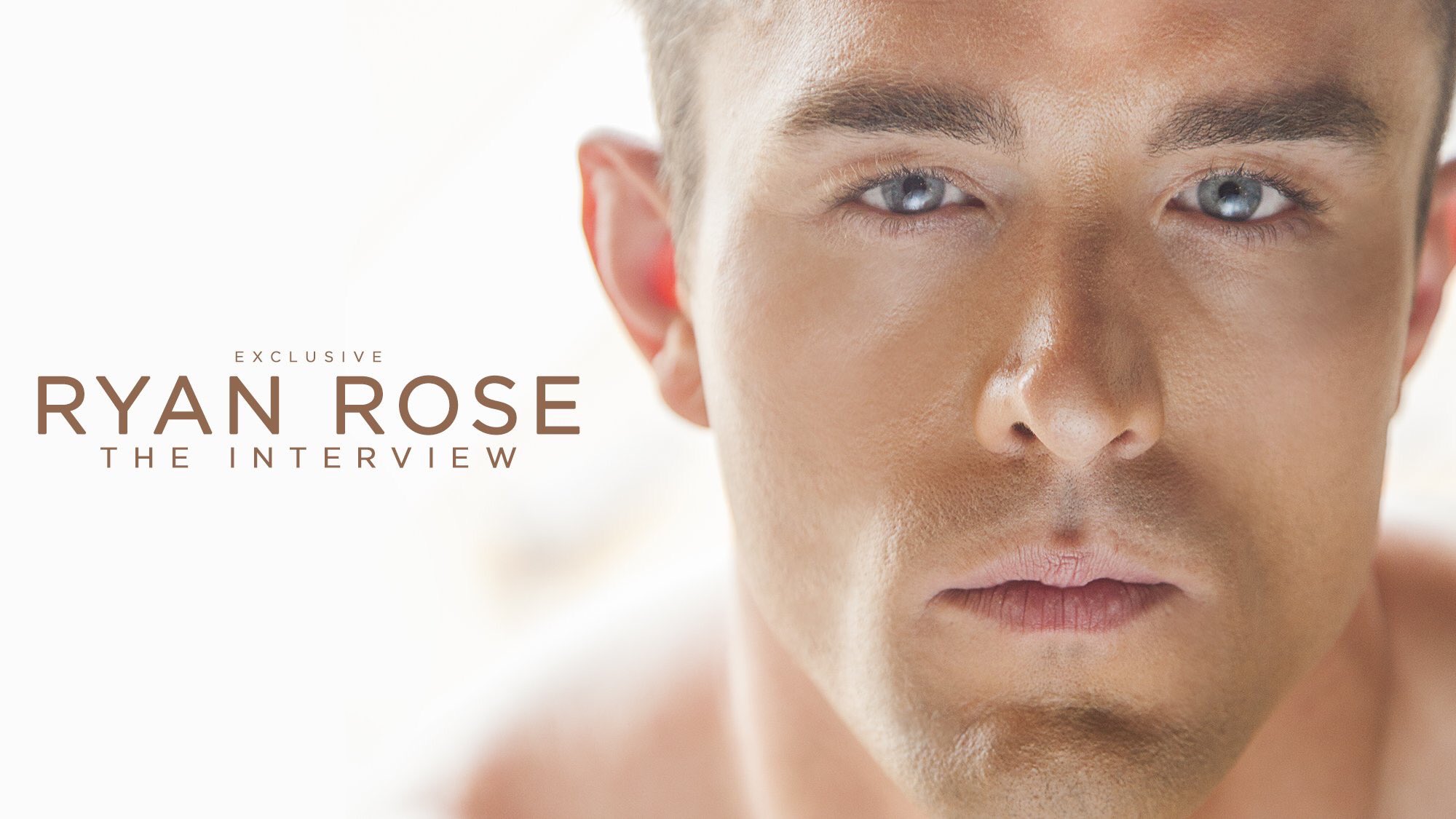 Ryan Rose: The Final Interview
Exclusive superstar Ryan Rose, sat down with NakedSword Originals director mr. Pam for one last final interview while on the set for their latest feature, The Last Rose. Ryan discussing the inception of his career all the way to its finale and everything in between. Watch this exclusive interview shot on location in Prague and join us in wishing Ryan Rose many more years of success and happiness in his next endeavors!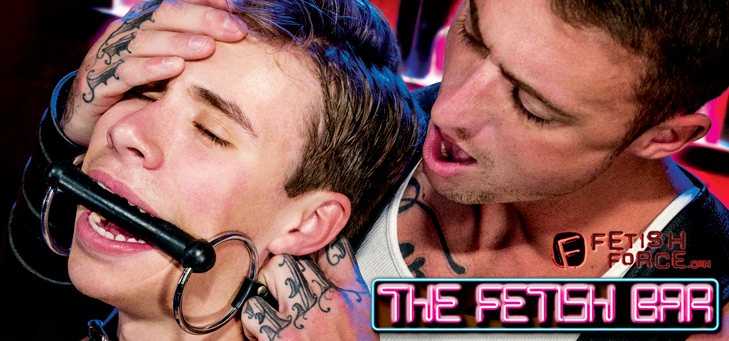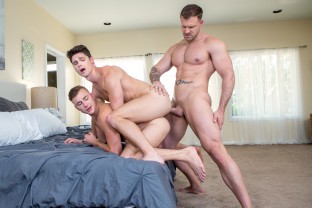 Austin Wolf, Devin Franco & Zander Lane Debut Buddy System on FalconStudios.com - FalconStudios.com has announced the exclusive world premiere of the debut scene from their latest release, Buddy System. The first scene from the new release is mr. Pam's directorial debut for Falcon Studios and features Falcon Exclusive Austin Wolf...
Read Full Story


HUNT Viewership Survey Winners Announced - Earlier this summer, HUNT eZine asked fans of Falcon Studios Group to participate in our Viewership Survey. The survey gave fans a chance to give feedback and win great prizes. We also gave away...
Read Full Story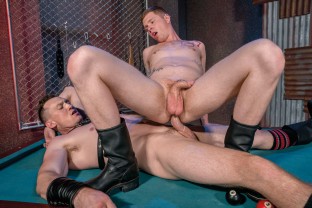 Grab a Drink & Get Pounded at the Fetish Bar on DVD & Downloads - The Fetish Bar has it all: hunks, leather, toys, and back rooms to do anything you desire. Director Tom Moore brings you his latest kinky creation where you'll get an intimate and personal experience with four hung and horny studs looking for release. Pierce Paris notices Lain Kross at the bar...
Read Full Story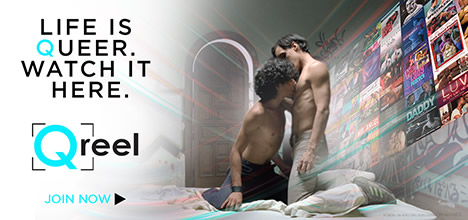 Darius Ferdynand & Gino Mosca from Dirty Rascals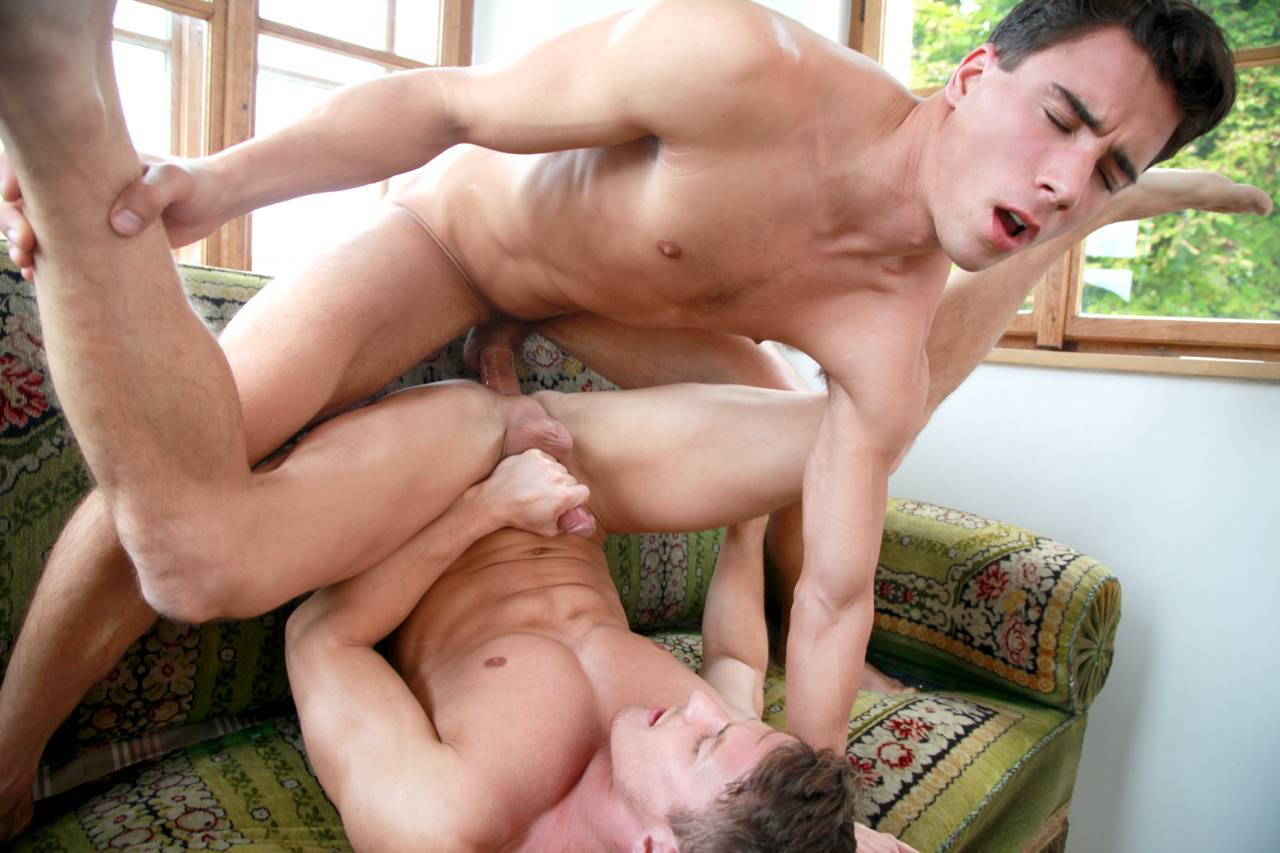 Filled with a lust for sex and adventure best buddies Connor Maguire and Tommy Defendi flee their boring hometown in rural Ohio and set off for the summer to explore Europe. With just the clothes on their back and practically no money they find themselves in Prague where they realize they're going to have to rely on their good looks, charm, and when necessary, their huge cocks, to survive. A stolen wallet, a dead Countess, a stuffed cat, family jewels, and a castle staffed with stunning European men including BelAmi superstars Gino Mosca, and Phillipe Gaudin with Darius Ferdynand, Dato Foland and more all leave Connor and Tommy wondering: "Just who really are the Dirty Rascals?"




You have received this email because you requested email updates from Falcon Studios Group be sent to: %%EMAIL_ADDRESS%%
This is an advertisement. %%PLUGIN_Unsubscribe: 183936-Unsubscribe%%
Please add reply@huntezine.com to your address book or safe senders list to ensure that these emails arrive in your inbox.
© 2018 Silver State Services, LLC. All Rights Reserved. HUNT eZine, 2176 Shattuck Ave, Berkeley, CA 94704

Records required to be maintained pursuant to 18 U.S.C. 2257 and
C.F.R. 75 are kept in the following location by the Custodian of Records:
Custodian of Records
2716 Shattuck Ave,
Berkeley, CA 94704