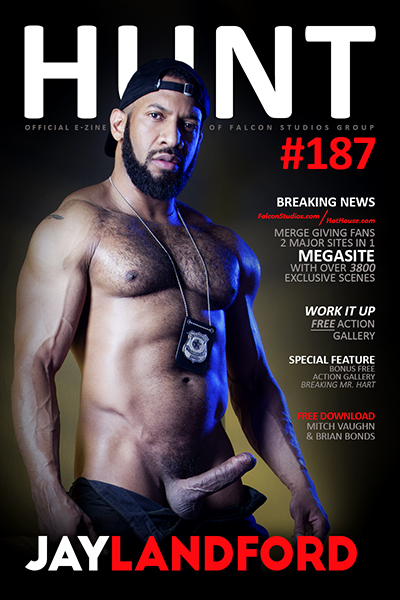 Amazing Content Now Live on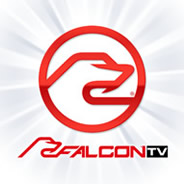 | | |
| --- | --- |
| | Check the listings in your Television Provider's Adult HD OnDemand Menu for: Mojave Anal Heat 'The OnDemand HD Release of Falcon Studios' Mojave Heat starring JJ Knight, Brent Corrigan, Ryan Rose & more! |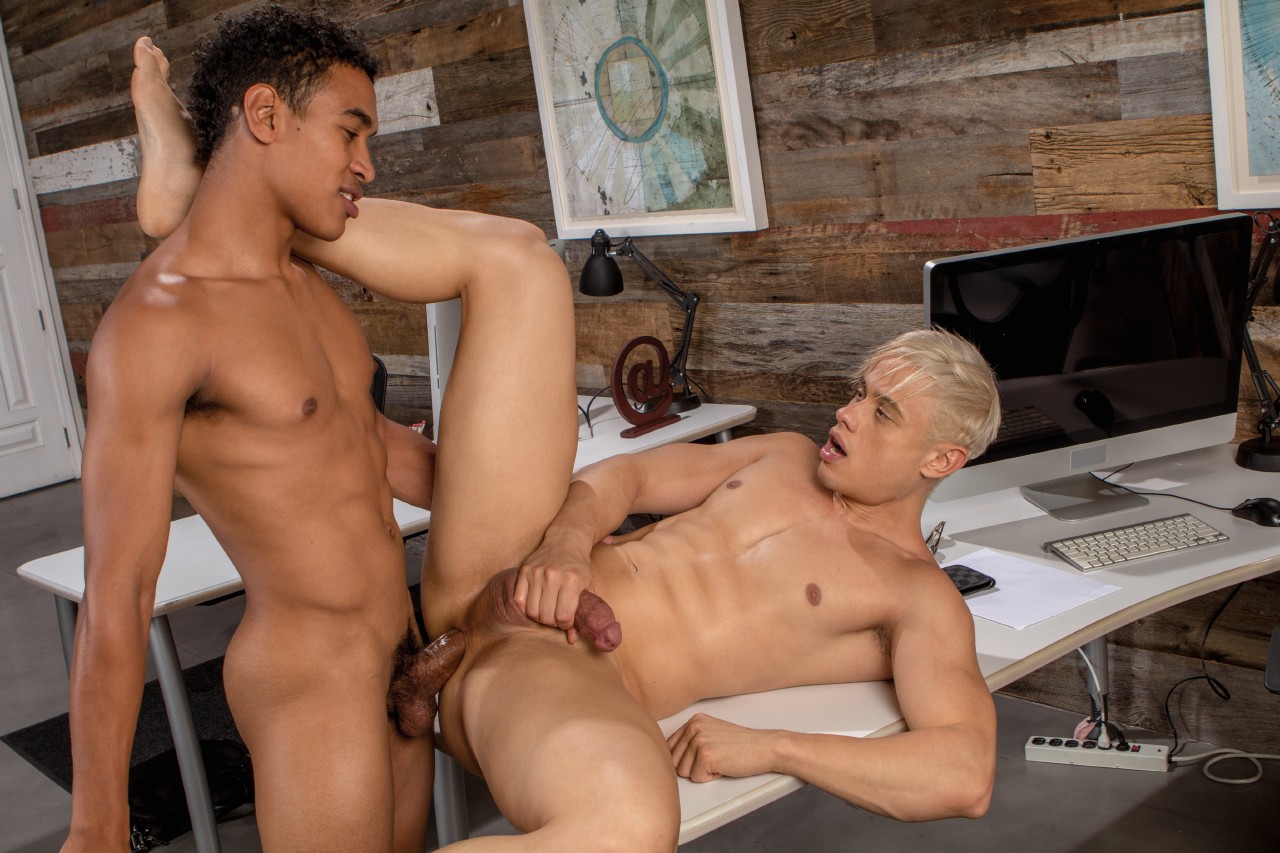 Log on and Work It Up as six horny techies labor over computers all day only breaking to labor over each other's hot bodies, cocks and asses. These aren't you average everyday computer nerds. They're some of the hottest coders you'll ever witness, and the action may cause a meltdown in your motherboard. In Falcon's latest feature directed by Tony Dimarco, these co-workers overflow with testosterone and pent up sexual frustration that naturally leads to hardcore fucking at the office. Alam Wernik rips his slacks right after getting to work, so Alex Mecum seizes the opportunity to lick and fuck his perfect ass. Devin Franco walks in on Pierce Paris taking a leak and ends up taking his massive cock in multiple positions before eating Pierce's load. Newcomer Mateo Fernandez finds a video of his co-worker Alam Wernik fucking his insatiable ass with a fuck machine, and Mateo wants to try out the real thing. Woody Fox offers Devin Franco a ride at the end of the day. Devin soon realizes Woody meant a ride on his thick uncut cock. These tech studs invite you to spend some time at their office as they Work It Up for you, until everyone is left drained and satisfied.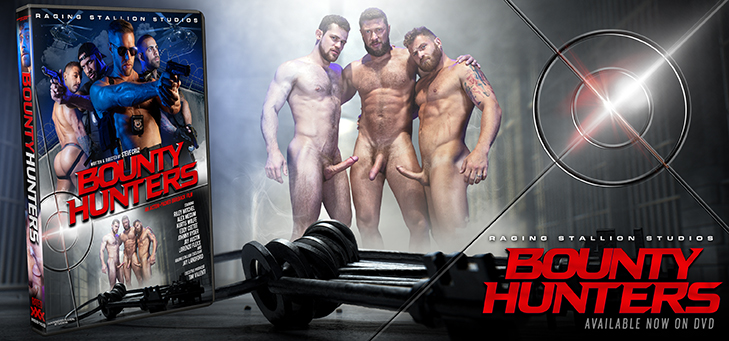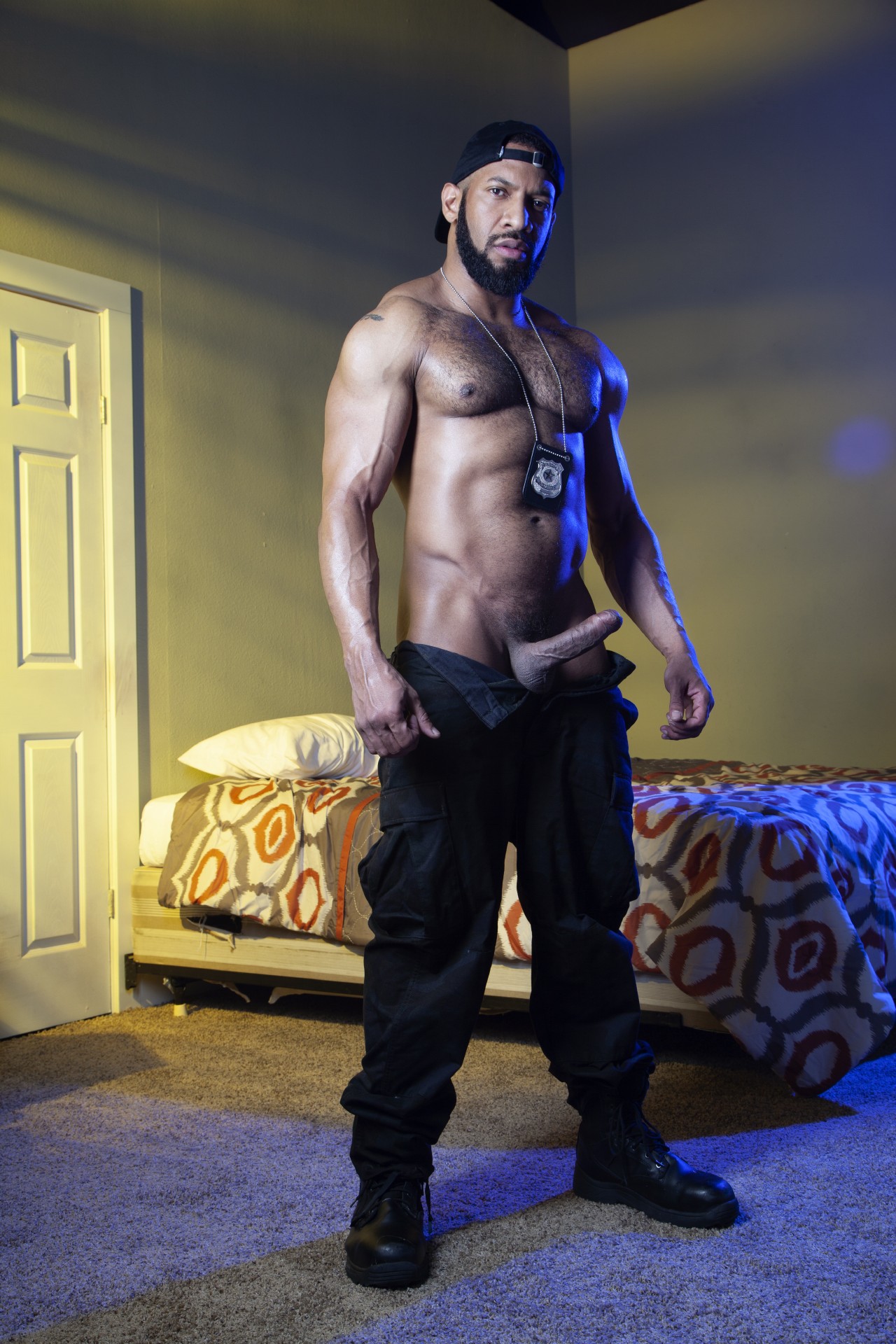 Uncut muscle-hunk Jay Landford established his lengthy porn career long before he signed on to join our talented list of studio Exclusives. Since becoming one of the Exclusive faces of Raging Stallion, Jay has shot to super stardom, even making history after appearing in the studios' very first bareback feature, Raw Power. His massive, uncut monster cock and dominate traits made signing Jay a no-brainer. Since starring in Raging's first-ever bareback feature, Jay has gone on to star in almost every other Raging Stallion release since then. Fans can't get enough of this stud and neither can we! His most recent performances include appearances in Bounty Hunters, Rideshare and Shut Up and Fuck Me!, all from Raging Stallion. Keep an eye out for this hunky mega-hit and be sure to jack off to him in his newest upcoming feature, Do Me for the Likes, out later this year!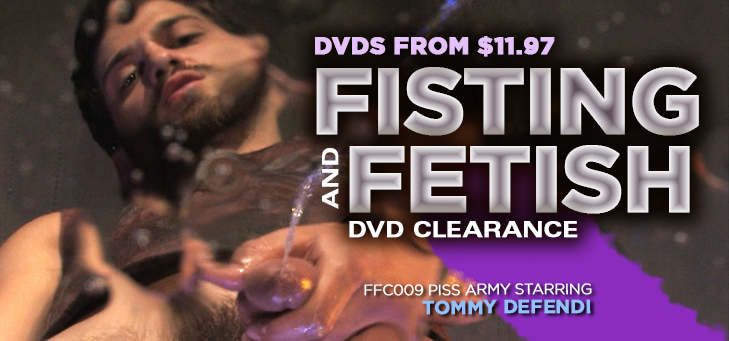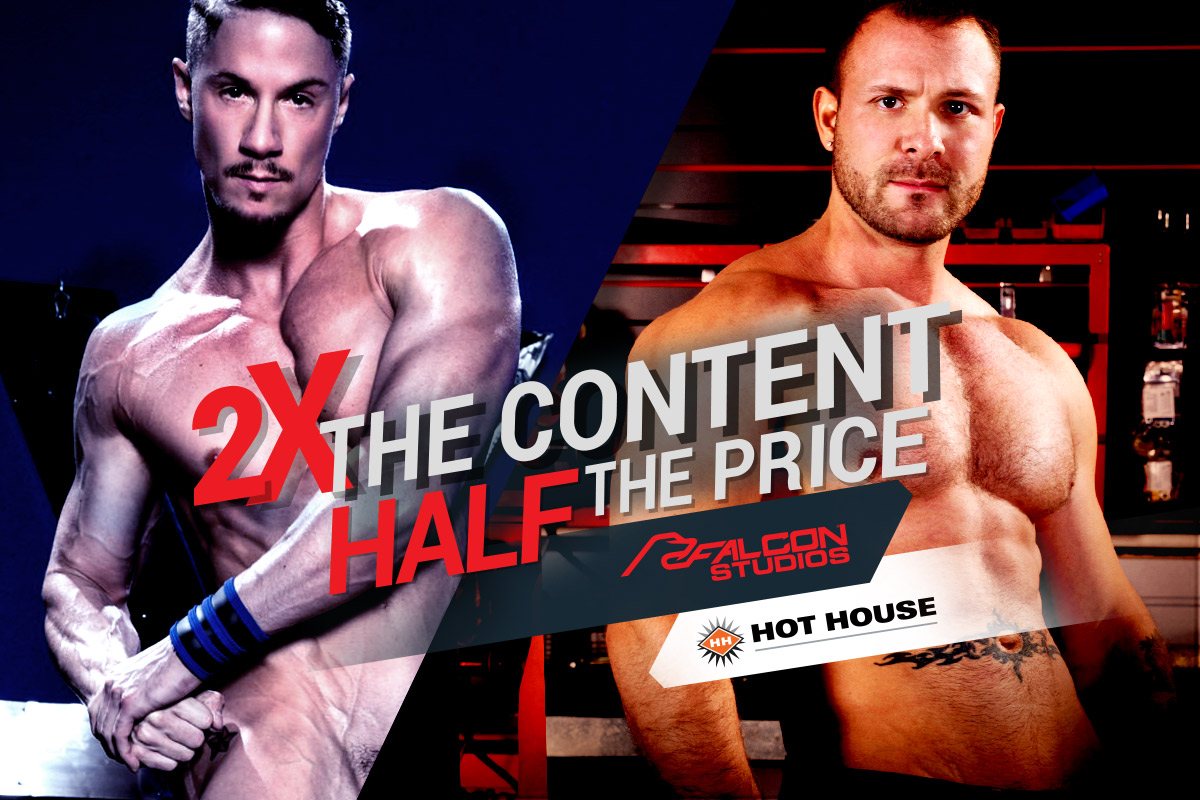 FalconStudios.com & HotHouse.com Merge Giving Fans Two Major Sites in One Redesigned Mega Site Now Houses Over 3,800 Exclusive Scenes
FalconStudios.com and HotHouse.com announced the unification of the two sites into one mega site today, launching the expanded offering with the release of Hot House's first bareback update ever from the new series HHSN: Exposed. The joined sites are encouraging visitors to experience 2X the content at half the price by offering a 50% discount now through October 26, 2018.




Hot Membership Site Updates Available Now!



Falcon Studios Group Models Appearing Live in a City Near You.
October 06: Skyy Knox at Hangar, Montreal, QC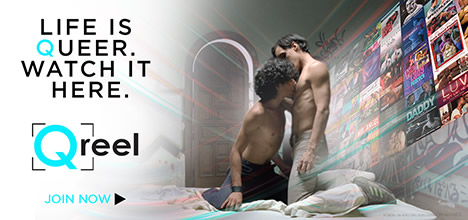 Hey HUNT Hunks,

Fall is officially here! Unlike the cooling climates, we keep it hot 365 days a year here at HUNT eZine. This issue, you can expect multiple new releases, debut updates, major announcements and so much more. So grab your PSL and cozy up cause we're ready to get into it.
Setting things off with a bang in Breaking News, we're announcing the merge of FalconStudios.com and HotHouse.com into one giant, mega-site featuring over 3800 scenes to get your rocks off to.
The face of Raging Stallion and star of recent release Bounty Hunters, Exclusive Jay Landford is hitting it in the Model Spotlight. Get to know this exceptional performer and jerk a quick one out to his very own free gallery of hot action shots.
Work It Up, with horny techies in our Free Action Gallery from Falcon Studios' latest release.
We're loading you up with extra freebies this issue with a BONUS Free Action Gallery from Breaking Mr. Hart, in our Special Feature item. These 9-5 hunks are tired of their pushy boss and decide to break him in.
Studio News is overflowing with new content. First up, put your hands up and surrender your hole to the all-new Raging Stallion bareback feature, Bounty Hunters on DVD & Downloads. The debut scene featuring Raging Stallion regulars Riley Mitchel and Jay Austin, is also available on RagingStallion.com. Finally, its time for a raw photoshoot that ends in bareback fucking in the debut scene from HHSN: Exposed now on HotHouse.com.
Save on the kinkiest DVD's from our Fisting and Fetish DVD Clearance with movies starting at only $11.97 ea. Celebrate hairy, all-natural men with our Brands of Raging Stallion Download Discounts with each scene 60% off!
Exclusive Alumni Brian Bonds gets his hole stuffed by Mitch Vaugn in your Free Scene Download from Guard Patrol this issue. Scenes just like it can now be jerked off to on the latest Raging Stallion feature, Bounty Hunters.
Let the Cum Fly,
The HUNT Men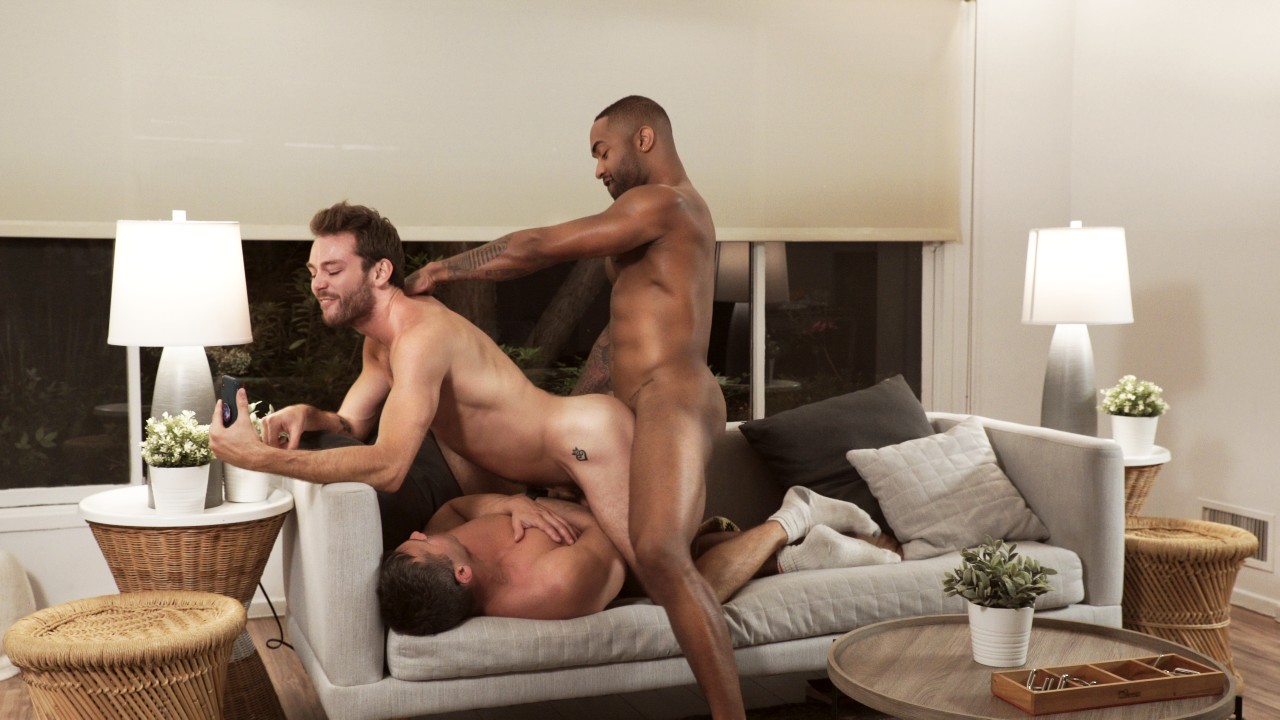 BONUS Free Action Gallery: Breaking Mr. Hart
What do you do when you're stuck working nine to five for a sexist, egotistical, lying hypocritical bigot? You get together with your co-workers to devise a plan to turn the tables and stick it to him just as hard and deep as he's stuck it to the office for years! In Breaking Mr. Hart directed and written by D.P. Welles for Golden Age Films, Jake (Pierce Paris) has had enough of his boss Mr. Hart's (Dean Phoenix) sexual games. He arranges to meet with two other victims, Rod (Max Adonis) and Victor (Remy Cruze) and persuade them to join forces to pay him back for what he's done to all of them. As they tell their stories we meet another victim, Cole (Woody Fox) and the boss' accomplice, assistant Darren (Damon Heart), but the key to everything may just be the boss' wife Missy (Nina Hartley)! Will their plan go off without a hitch or will they find themselves in more trouble when they try Breaking Mr. Hart?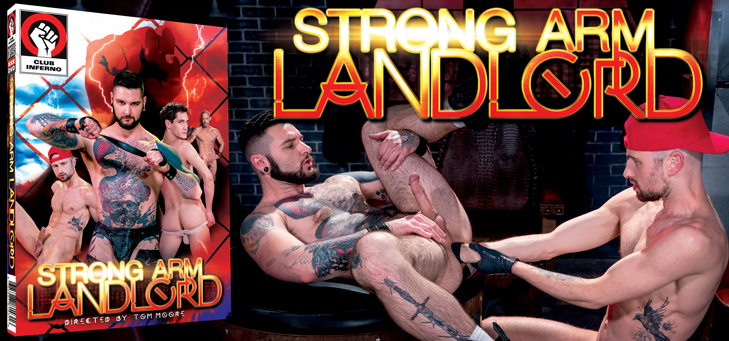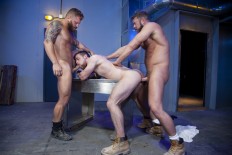 Raging Stallion Streets a Bareback Pursuit in Bounty Hunters on DVD & Downloads - Raging Stallion, the Falcon Studios Group site featuring all-natural men, has released an all-new bareback feature, Bounty Hunters. Award-winning model turned director Steve Cruz, leads wanted fugitives and their seekers on a wild ride of raw pleasure.
Read Full Story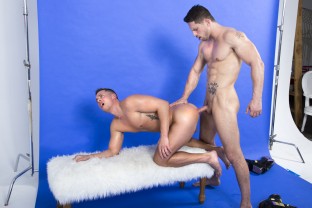 Roman Todd and Aston Springs Debut HHSN: Exposed on HotHouse.com - HotHouse.com has announced the exclusive world premiere of the debut scene from their latest movie, 'HHSN: Exposed', led by performer-turned-director, Trenton Ducati. The first scene from the new release takes place on the set...
Read Full Story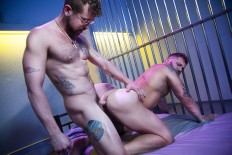 RagingStallion.com Releases First Raw Jailhouse Update from Bounty Hunters - RagingStallion.com, the Falcon Studios Group site featuring natural men, announced the release of the debut scene from its latest feature, Bounty Hunters. Award-winning director Steve Cruz directs Riley Mitchell and Jay Austin in a jail cell where Jay gives up his ass to Riley's...
Read Full Story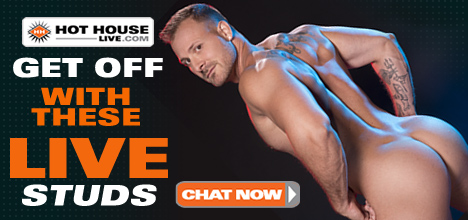 Mitch Vaughn & Brian Bonds from Guard Patrol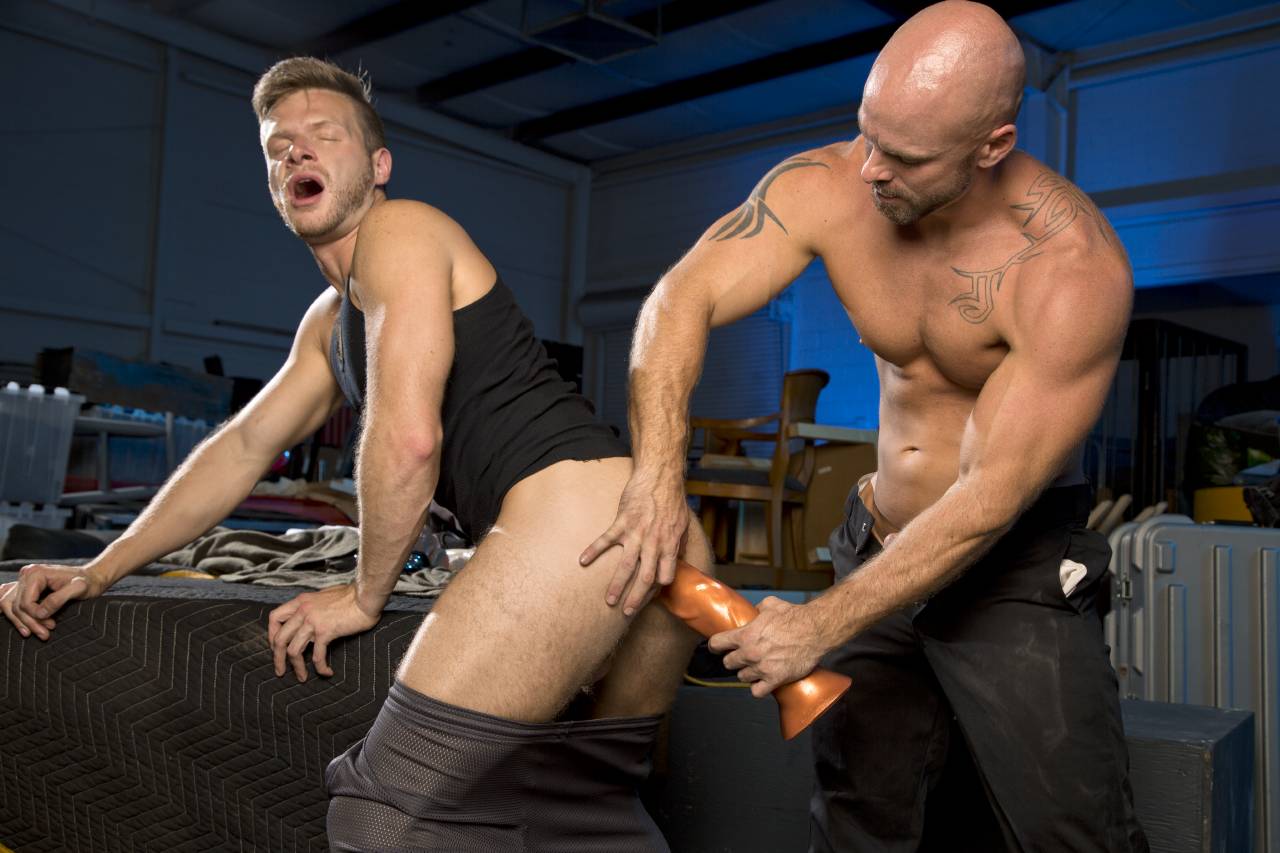 Brian Bonds is a thief who just robbed a warehouse. His haul is stashed in his backpack, and he's just about to escape when he's intercepted by security guard Mitch Vaughn. So what was this thieving scoundrel trying to steal? Mitch opens the backpack to find an arsenal of massive dildos. Well then, the punishment must fit the crime: Mitch gags Brian with a giant dildo, yanks Brian's pants down and prepares to fuck Brian with the stolen merchandise. The first dildo is bigger than Mitch's forearm, and it stretches Brian's hole to the max. It's so nasty and piggy, Mitch can't resist stroking his cock. Brian can't resist stroking himself either he's a glutton for punishment. Brian uses the dildo on himself while he sucks Mitch's cock. When Brian's hole is primed and ready, Mitch starts to fuck the hell out of him. With sweat covering their bodies, Mitch fires off a half-dozen high-pressure cum blasts right into Brian's mouth, triggering Brian's own massive cumshot.




You have received this email because you requested email updates from Falcon Studios Group be sent to: %%EMAIL_ADDRESS%%
This is an advertisement. %%PLUGIN_Unsubscribe: 183936-Unsubscribe%%
Please add reply@huntezine.com to your address book or safe senders list to ensure that these emails arrive in your inbox.
© 2018 Silver State Services, LLC. All Rights Reserved. HUNT eZine, 2176 Shattuck Ave, Berkeley, CA 94704

Records required to be maintained pursuant to 18 U.S.C. 2257 and
C.F.R. 75 are kept in the following location by the Custodian of Records:
Custodian of Records
2716 Shattuck Ave,
Berkeley, CA 94704