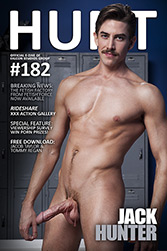 Amazing Content Now Live on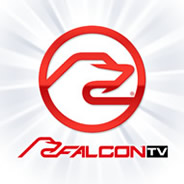 | | |
| --- | --- |
| | Check the listings in your Television Provider's Adult HD OnDemand Menu for: Hidden Anal Oasis 'The OnDemand HD Release of Falcon Studios' Hidden Palms starring Brent Corrigan, Jake Ashford, Pierce Paris & more! |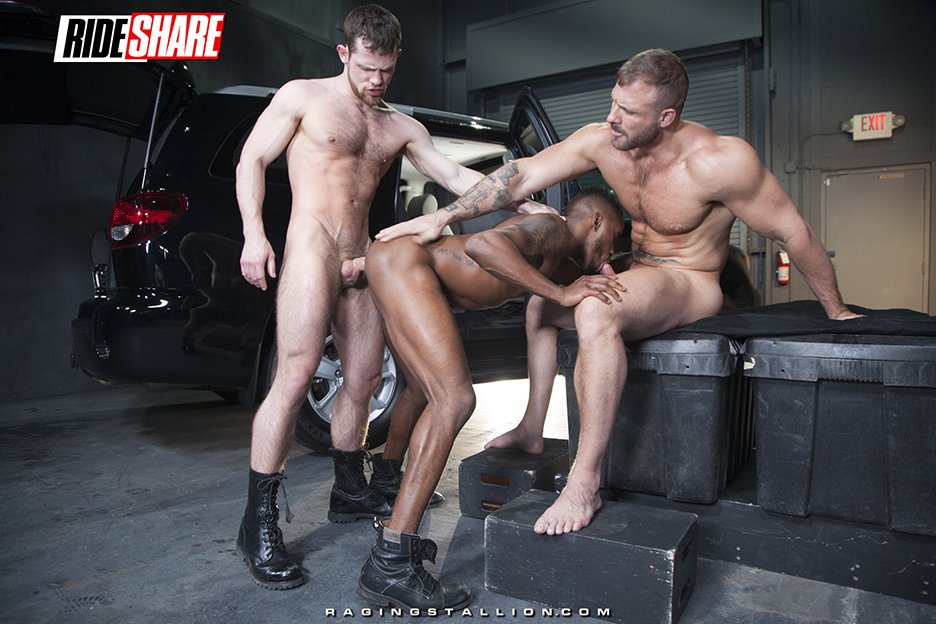 Hunks all over use, 'Rideshare' to get them to and from where they need to be. Award-winning director Steve Cruz mans the camera and examines the endless possibilities of random hook-ups with eager passengers and horny drivers in hardcore, sucking and fucking action. When Alex Mecum and Jay Austin end up in a car together, they start making out in the back seat. Jay gets out at Alex's stop and the studs end up fucking in Alex's kitchen, leaving Jay a sticky mess from head to balls. Seth Santoro calls his regular hook-up Sean Maygers, over for some fun. When Sean arrives, the two take turns sucking each other's cock before Sean slams Seth's hairy ass and fills his mouth with a fresh load. Jay Landford catches his employee, Bruno Bernal, driving for 'Rideshare' while on company time. When Jay threatens to fire Bruno, the hunk quickly gets on his knees to service his boss in hopes of saving his job. Jay fucks the cum out of Bruno's hard cock twice, and then pulls out to cover the muscle stud with jizz. Max Konnor accidentally sends his 'Rideshare' driver, Riley Mitchel, his dick pic. Riley is upset and knocks on Max's door but when Max answers in a towel, Riley has a change of heart and bends over to get his asshole stretched by the ripped hunk. When 'Rideshare' driver Austin Wolf sees Pheonix Fellington and Kurtis Wolfe sucking each other off in the mirror, Austin pulls over to climb in the backseat with them. The three studs alternate sucking cock and fucking ass until each of them ends up with a load on their chiseled bodies. The next time you use 'Rideshare', be prepared for a different kind of ride that will leave you sore and drained!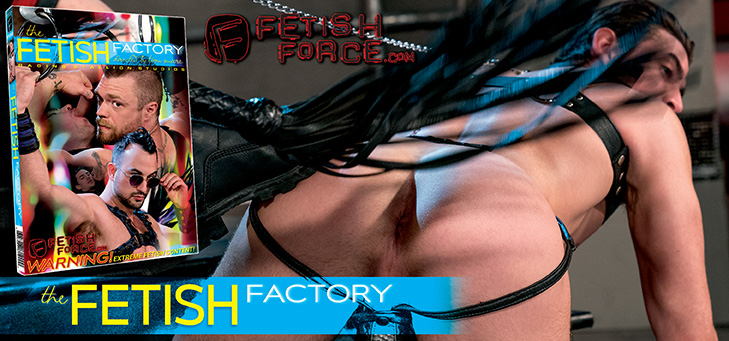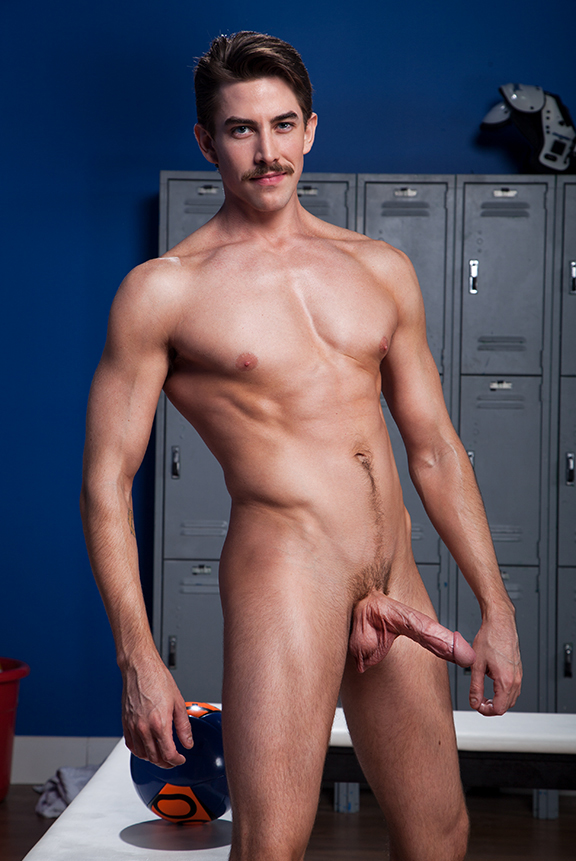 When fans think of Jack Hunter, thoughts of a massive, thick cock, insatiably round ass and dynamic, versatile performances usually fill their heads. Pun intended! That's exactly what this powerful Las Vegas-based performer delivers every time he's on screen. Hunter has swallowed cock, taken poundings and even dominated countless studs across all Falcon Studios Group and NakedSword brands. Jack recently bared it all for extreme Fetish director Tom Moore in his latest feature The Fetish Factory, from Fetish Force. Prior to that, this versatile powerhouse has wielded his 8" monster in Cross Fuck and Jock Doc from Hot House, as well as the years most controversial feature, Vice, from Raging Stallion. If you don't know, now you do, and we promise you'll want to keep a close eye on this hung stud from now on, because he's a force to be reckoned with!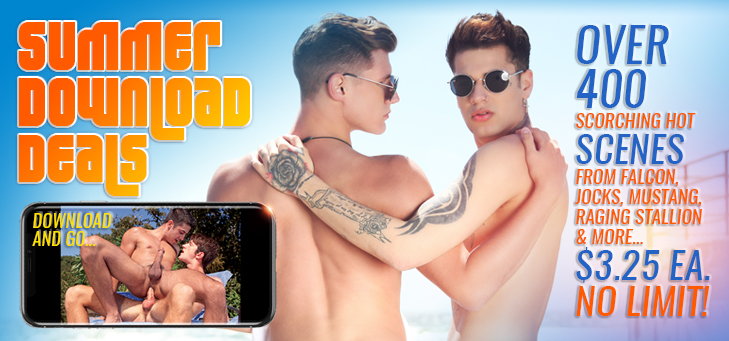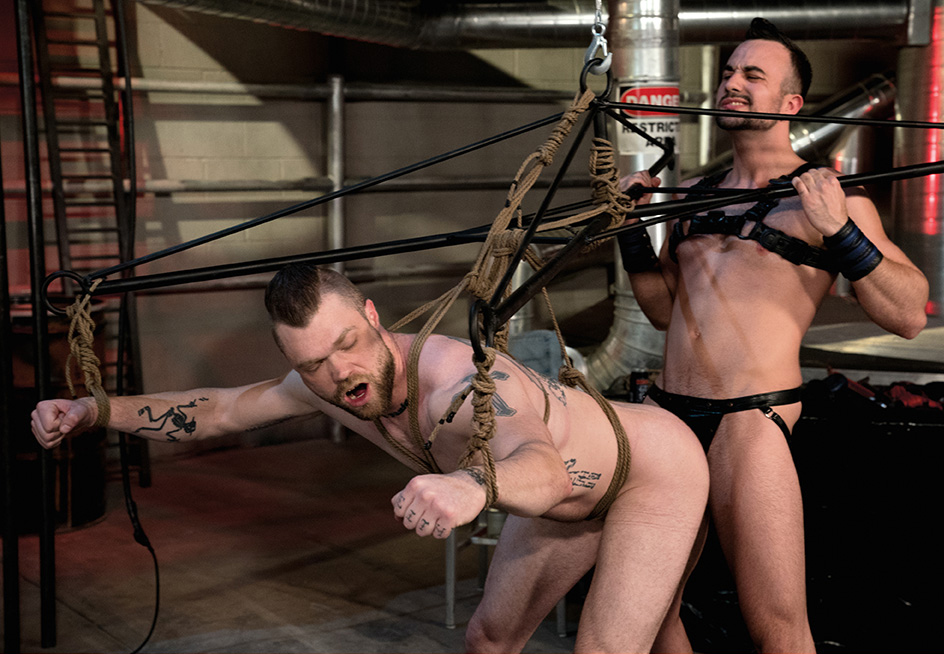 The Fetish Factory from Fetish Force Now Available
Welcome to The Fetish Factory, where dominant studs work the sloppy holes of their submissive slaves and everyone cums hard. Grab a flog, strap on your leather jock, and let fetish master Tom Moore take you on an unforgettable journey with four hung studs who want to get you off. After Mason Lear and Mike Panic take turns sucking thick cock and eating ass, Mason ties Mike up and suspends him from the ceiling. Mason teases Mike's dangling body before he lowers him down to fuck his hole and spews a giant load on his face. Now it's Mason's turn to submit and he bends over to let Mike flog and spank his hairy ass until he can't take it any longer. The sight of Mason in such pleasure gives Mike a hard-on that needs immediate attention. He slams his cock into the panting stud's asshole and pounds away until he blasts a load that Mason laps up with his tongue. Sir Sebastian Keys flogs his slave, Jack Hunter, before shoving a riding crop in his mouth and tightening his leash. With only spit for lube, Sebastian slams his cock deep into Jack's backside and plunges away until Sebastian covers Jack's massive balls with jizz. Sebastian restrains Jack and works his cock with his mouth and hands. He teases the hung stud with a flogging before he hops on to ride his slave's monster cock. Finally, with Sebastian's balls in his mouth, Jack is able to pound one out and cover the floor with cum. Whether you're a slave or a master, you're bound and required to get off to the hung studs who inhabit The Fetish Factory.




Hot Membership Site Updates Available Now!



Falcon Studios Group Models Appearing Live in a City Near You.
July 28: Woody Fox at The Saloon with Chi Chi LaRue, Minneapolis, MN<
August 13-14: Trenton Ducati & More at The Brass Key, Provincetown, MA
August 11: Johnny V at Aragon Ballroom, Chicago, IL
August 25 -26: Johnny V & Skyy Knox at Flex Spas, Phoenix, AZ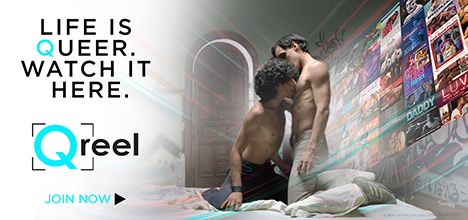 Hey HUNT Hunks,
The year is flying by and we're already mid-Summer and our content is hotter than ever! We're bringing you kinky new releases, showcasing horse-hung studs and more! Ready? Lets go!
Head to the official headquarters of the kinkiest subs and doms in Breaking News with the all-new release, The Fetish Factory, from director Tom Moore. The full DVD & digital downloads are now available on the Falcons Studios Group Store.
Big-dick versatile stud Jack Hunter hosts the Model Spotlight this issue. Get to know this handsome powerhouse and rub one out to his mouth-watering action gallery.
Get with the times in our Free Action Gallery featuring the hottest action shots from Raging Stallion's latest, Rideshare.
Win porn prizes! Your feedback matters to us. Head down to our Special Feature and take our short viewership survey. Provide us with valuable insight, and you'll have a chance to win, plus every participant receives a special discount code for your time!
The famed My Big Fucking Dick compilation series returns to Studio News featuring uncut power-top, Jacob Taylor. Watch this thick, uncut Puerto Rican stud in six nut-busting scenes showcasing his dominating talents.
Want some deals? We've got scorching-hot Summer Download Deals, offering over 400 scenes for only $3.25 each. Plus, we're offering DVDs as low as $10.97 in our Super Summer DVD Sale.
Puerto Rican hunk Jacob Taylor returns in your Free Scene Download pounding the hole of Tommy Regan from the Hot House feature, Cruising Grounds. The scene can now be found on the all-new compilation, My Big Fucking Dick - Jacob Taylor.
'Til Next Time,
The HUNT Men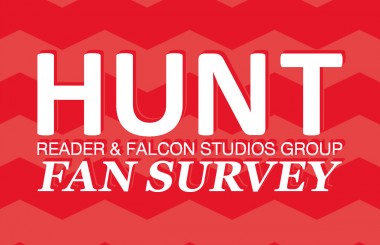 Viewership Survey - Win Porn Prizes!
Check out the HUNT Reader & Falcon Studios Group/NakedSword Fan 2018 Viewership Survey, where you can offer your feedback and win great prizes. Plus, you'll get a special discount code just for completing the survey. It only takes a few minutes, and your input will help us make important decisions about how we deliver our content.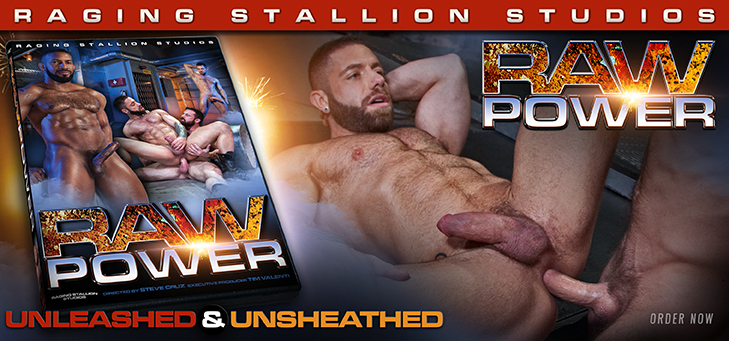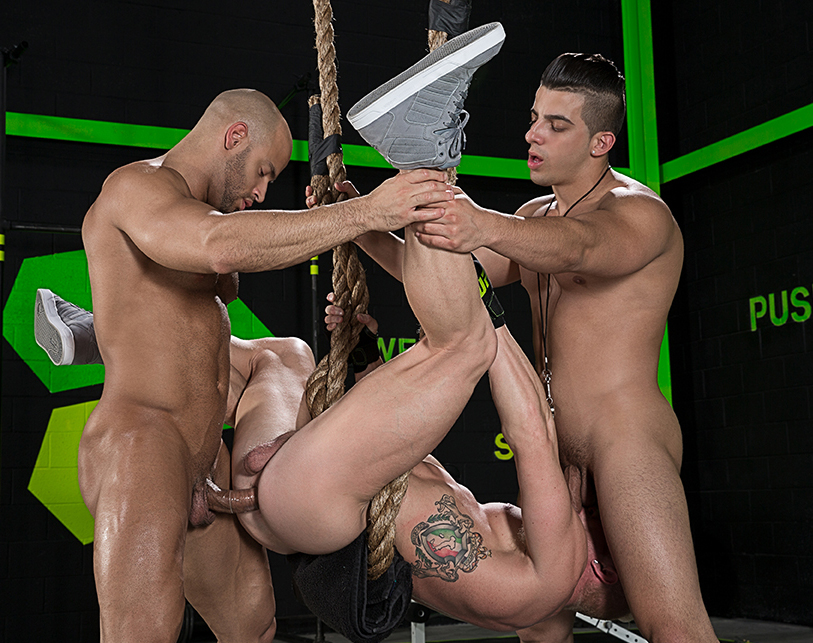 All-New Compilation My Big Fucking Dick - Jacob Taylor Out Now - Jacob Taylor's massive meat is the star in these six jaw-dropping, hot scenes! Read Full Story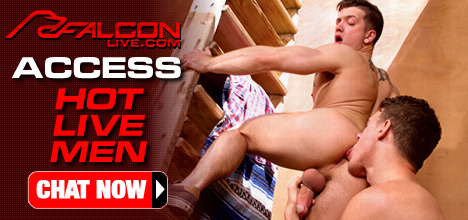 Jacob Taylor and Tommy Regan from Cruising Grounds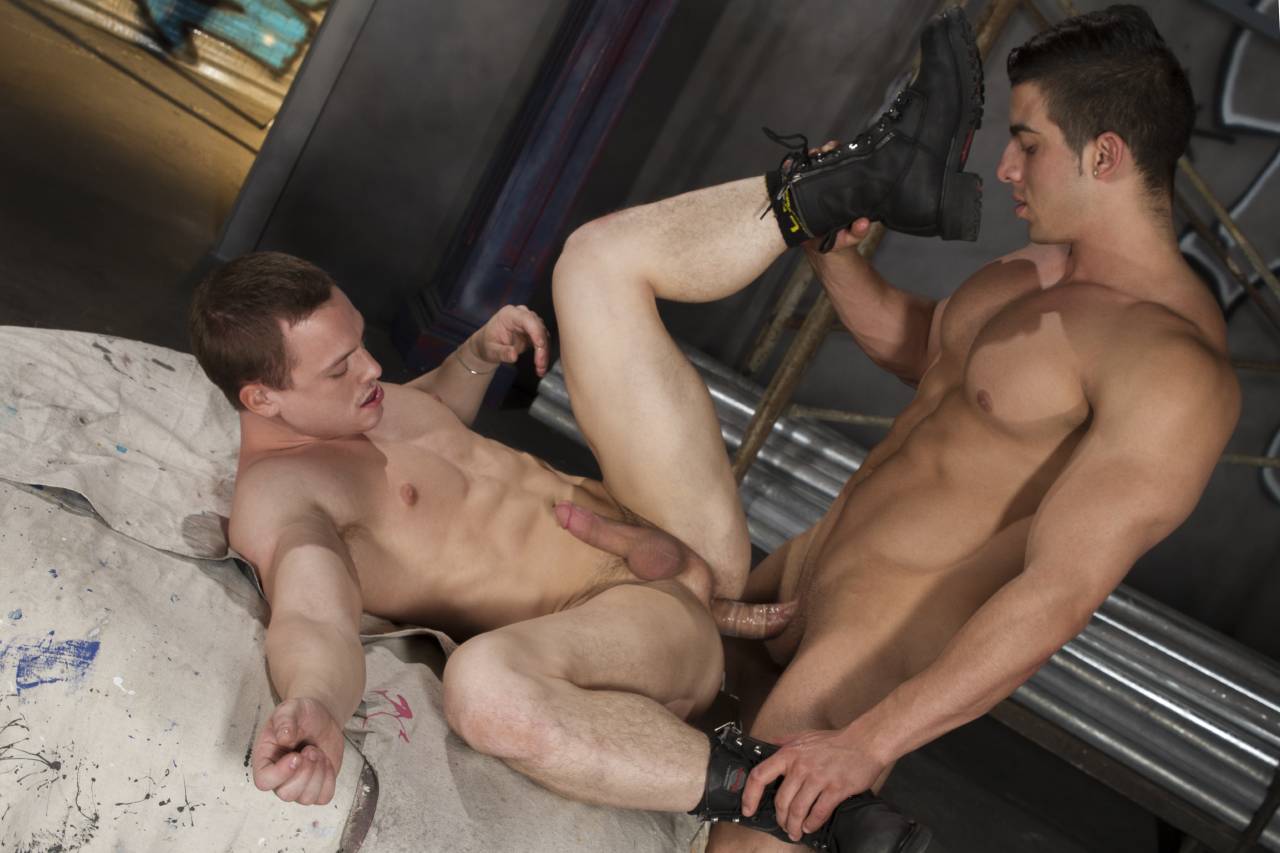 With his jeans around his ankles, Jacob Tyler strokes his cock in the warehouse, waiting to be found. Tommy Regan sneaks into the room, shirtless, pecs bulging, eager to join Jacob in servicing his cock. With his hand on his crotch, Tommy approaches Jacob and encompasses Jacob's massive cock with his mouth. Stripping off his shirt, Jacob reveals his pumped chest, ripped abs, and perfect tan skin. Tommy's biceps bulge as he jerks off Jacob's cock. The two muscled studs kiss, and Jacob grabs at Tommy's perfect bubble butt. Tommy puts himself in the ideal submissive pose to get his hole eaten, with his ass in the air and his face down on the ground. Going in tongue first, Jacob explores Tommy's pink hole. Jacob's throbbing cock can't wait to follow suit: with confident, powerful thrusting, Jacob makes his entrance and gives Tommy an incredible doggy style fucking. Tommy's jock strap provides a handle for Jacob to pull himself deeper and deeper towards Tommy's prostate. Switching it up, Jacob lays on his back for Tommy to saddle up and ride. Raising and lowering himself on Jacob's cock, Tommy puts on an impressive display of power bottoming. The action has Jacob ready to really go for it: he picks Tommy up and repositions him in missionary, and you can tell he's found the sweet spot to stimulate Tommy's prostate. Jerking his cock while getting fucked, Tommy spews his load of cum across his beefy chest and washboard abs. Jacob finishes himself off, adding his spunk to the streaks across Tommy's torso.




You have received this email because you requested email updates from Falcon Studios Group be sent to: %%EMAIL_ADDRESS%%
This is an advertisement. %%PLUGIN_Unsubscribe: 183936-Unsubscribe%%
Please add reply@huntezine.com to your address book or safe senders list to ensure that these emails arrive in your inbox.
© 2018 Silver State Services, LLC. All Rights Reserved. HUNT eZine, 2176 Shattuck Ave, Berkeley, CA 94704

Records required to be maintained pursuant to 18 U.S.C. 2257 and
C.F.R. 75 are kept in the following location by the Custodian of Records:
Custodian of Records
2716 Shattuck Ave,
Berkeley, CA 94704