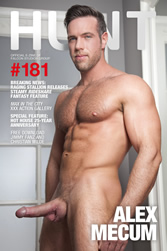 Amazing Content Now Live on

The Slutty Professor
- NakedSword Originals
Horn Dogs - Kristen Bjorn

Wildest Dreams - CockyBoys

Sex at Sweatbox - Alphamale

Destroying Logan Moore
- Treasure Island Media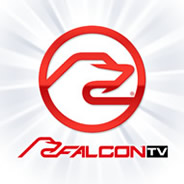 | | |
| --- | --- |
| | Check the listings in your Television Provider's Adult HD OnDemand Menu for: Hunks Hot Car Sex - The OnDemand HD Release of Raging Stallion's Auto Erotic, Part 1 Starring: Derek Atlas, Boomer Banks, Landon Conrad & more! |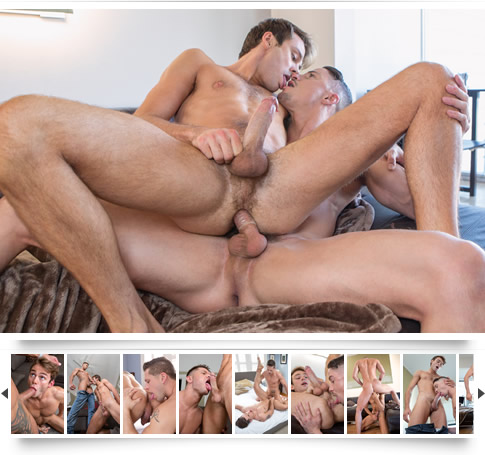 When Max Adonis moves to San Francisco, he's in for a horny treat as he discovers all the new things that await him. In the City by the Bay, anything goes! The tale of 'Max In the City' is told by award-winning director Tony Dimarco and his eight SF hunks. Max hasn't seen his high school buddy, Seth Santoro, in almost 10 years. The sexual tension from all that time apart is shattered when they suck each other off and flip fuck to satisfy a decade of curiosity ending with Max drenched in cum. When Roman Todd rents a room from Lucas Leon the sparks fly when Lucas offers up his ass ending with a massive facial from Roman's thick rod. When Max discovers he's short on cash after ordering a pizza, delivery guy Tyler Roberts, suggests an alternative payment method. Max gets on his knees and works for his meal by sucking Tyler's thick dick. In the end, Max gets a hole eaten out, a face full of cum, and a free pizza. Dave Slick is a real estate agent showing Cade Maddox a luxury condo that he can't really afford. Cade has an idea that he hopes will get the price down a bit. He slides his dick into Dave's tight ass and pumps away until Dave's face and chest are covered in cum. When Max meets his new neighbor Skyy Knox, he becomes interested and curious about the ripped stud. After Skyy makes the first move, the two swap head and flip-fuck until Max covers Skyy's face and tongue with a warm load. With 'Max In the City', every cock is fair game, and every ass is up for fucking.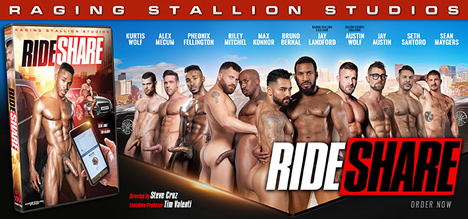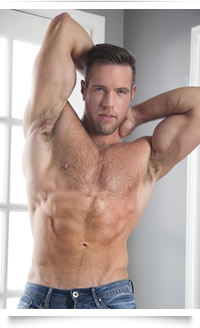 Gay porn's most searched star, Alex Mecum, is one of the hottest hung studs around today! Hailing originally from Utah, this versatile powerhouse now calls Canada his home. Falcon Studios originally discovered Mecum in 2015 and placed him in the Falcon Studios hit series, VIP - After Hours & VIP - The Hustle. Since then, Alex has gone on to star in movies for all of the group's major brands. Mecum isn't just a sexy hunk with a massive, hole stretching cock and insatiable ass. Currently dating fellow porn star Carter Dane, Mecum is part of the generous gay porn power couple, who have launched their own charity to assist persecuted LGBTQ+ in Russia, Rainbow Railroad. Fans can catch this award-winning all-American man in the recent releases Service Me! from Falcon Studios, Rideshare from Raging Stallion, and Jock Doc from Hot House. Stay posted on Alex Mecum and make sure not to miss his next award-worthy performance!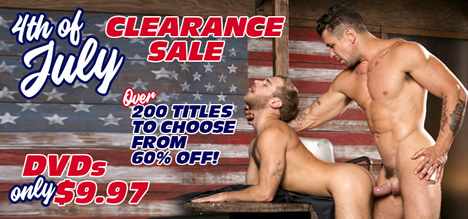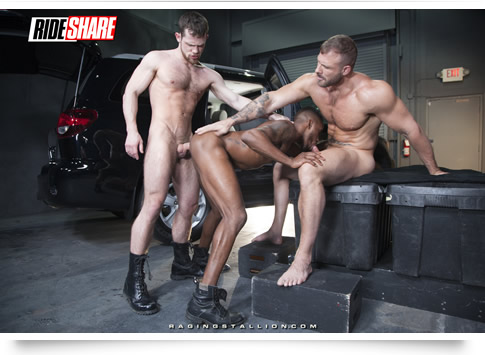 Raging Stallion Releases Steamy Rideshare Fantasy Feature
Raging Stallion, the Falcon Studios Group site featuring rugged and natural men, has released their latest feature, Rideshare. Hunks all over use the Rideshare app to get them to and from where they need to be. Award-winning director Steve Cruz mans the camera and examines the endless possibilities of random hook-ups with eager passengers and horny drivers in hardcore, sucking and fucking action. Rideshare will be available on DVD and download on the Falcon Studios Group Store on Friday, June 29, 2018.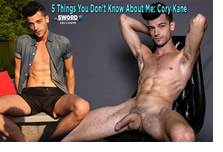 EXCLUSIVE: 5 Things You Don't Know About Me: Cory Kane - We already know Cory Kane has smoldering eyes and a big, thick, uncut dick. But what has he dabbled in beside porn? Just how young was he when he started dabbling in sex? Read Full Story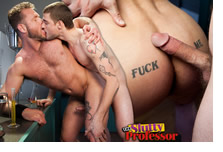 Class, Ass, Love, & Lust - It's Professor Kelp's slutty alter-ego that gets schooled by student Justin Brody as Justin discovers the way to Buddy's heart is through the back door entrance. Read Full Story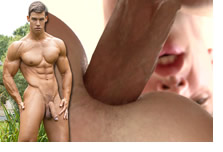 Kris Evans Is The Gift That Keeps On Giving - "We have been saving this Kris Evans scene for you for a little while now," BelAmi tells us. But what Christian Lundgren did to make Kris shoot one of his biggest loads ever you will have to see for yourself. Read Full Story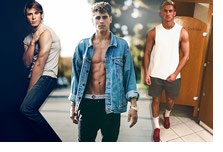 #CelebrityCock Triple Play: The Big Meat - Glee's Blake Jenner, Jack & Jack's Jack Gilinsky, and footballer Jordan Nuttell have something fairly substantial in common. Any guesses? Read Full Story


Hot Membership Site Updates Available Now!



Falcon Studios Group Models Appearing Live in a City Near You.
July 28: Woody Fox at The Saloon with Chi Chi LaRue, Minneapolis, MN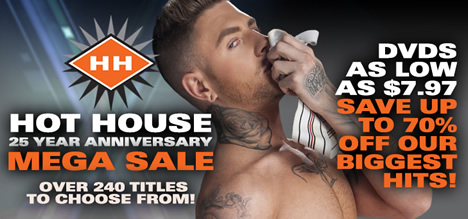 Hey HUNTer's,
We hope you had a great time celebrating this week's 4th of July festivities with family and friends. The HUNT team is back again this week with another issue cock-full of goodies! Be sure to share HUNT eZine with your friends so they can get the hottest updates and news for FREE…just like you!
Download the latest and hottest app Rideshare in Breaking News and join award-winning director Steve Cruz with his cast of horny carpoolers making modern day fantasies and turning them into reality. The full Rideshare DVD & Downloads are now available on the Falcon Studios Group Store.
Gay porns most-searched star Alex Mecum takes over our Model Spotlight. Get to know this big-dicked stud and make sure to look him up in some of the most recent Falcon Studios Group releases.
The Free Action Gallery this issue features the hottest action shots from Falcon Studios' latest feature, Max in the City. Get off with leading man Max Adonis as he takes on the countless horny hunks of San Francisco.
Hot House turns 25 in our Special Feature. To celebrate, we're going through the years with the models, the scenes, the movies and everything in between!
Get to know us a little better in Studio News! Check out how you can connect and interact with us via our social media channels. Since we love freebies, we're reminding you about our monthly FREE desktop wallpapers featuring G & X-rated images of your favorite men.
This is last call for the week-long 4th of July DVD Clearance Sale with $9.97 DVDs, and the final days to get in on amazing Hot House 25 Year Anniversary Mega Sale, featuring titles from all Hot House brands for as low as $7.97.
The Free Scene Download this week will get you revved up with Jimmy Fanz and Christian Wilde from Open Road, Part 2. Similar scenes can now be seen on the all-new Raging Stallion feature, Rideshare.
We Hope You Enjoy,
The HUNT Guys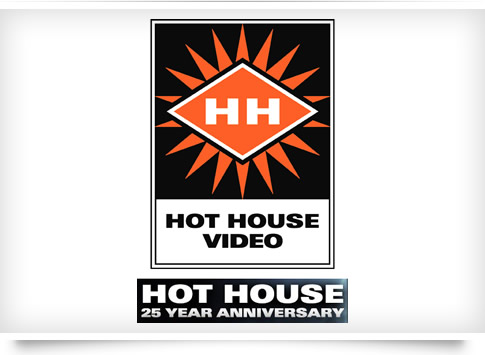 Hot House 25-Year Anniversary
Hot House is celebrating 25 amazing years with a recap with some of the biggest movies, models and scenes. Celebrate with us as we go thru the last quarter-of-a-decade of what made Hot House the powerhouse studio it is today.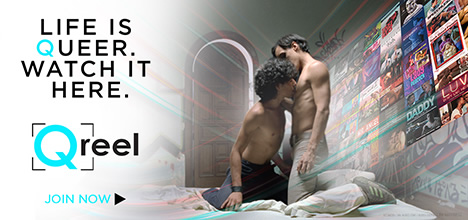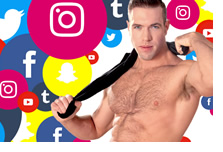 Connect with Falcon Studios Group on Social Media - There are many ways to get in touch with Falcon Studios Group to find the latest and hottest content on the Internet. One of the best ways to connect with us is thru our social media platforms. Each social media handle offers something different than the other and even includes exclusive, social media exclusive promotions. Read Full Story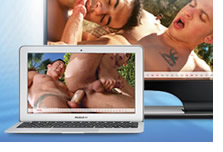 Spice Up Your Desktop Wallpaper w/ Our FREE Wallpapers - Each month, Falcon Studios Group releases a new set of FREE desktop wallpapers from Falcon Studios, Raging Stallion and Hot House. Fans have the choice to choose if they'd like a G-Rated action shot or go all out with an X-Rated photo to stare at each time you're at your computer. Enjoy! Read Full Story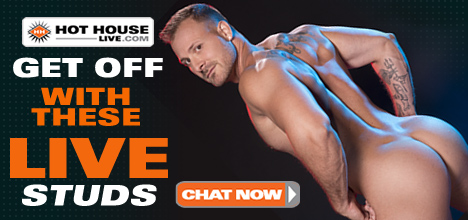 Jimmy Fanz and Christian Wilde from Open Road, Part 2 similar to the scenes now found on Rideshare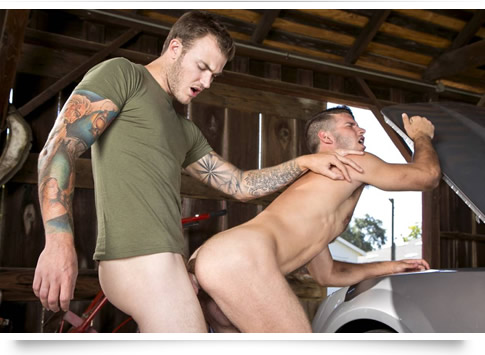 Christian Wilde's muscle car won't start, so while he sits behind the wheel in frustration, he decides to rub one out. It's a full-on, take-your-clothes-off, leave-the-door-open, hope-for-the-best wank, and his cock is at maximum hardness. He attracts young, passerby Esteban Del Toro who watches greedily until he hears someone coming and takes off. That someone is Jimmy Fanz, the athletic cub with a youthful face and an irresistible cock and ass. Harder and hotter than ever, Jimmy is just what Christian was hoping for, and though he tries to split when he sees Christian jacking off, Christian grabs him. He bends Jimmy over the open window of the car door, shreds the seat of his pants and just fucks him. Christian's fat cock makes maximum contact with Jimmy's hole, sending jolts of pleasure through both of them. Christian lays on the ground next to the car. Jimmy's so into getting fucked that he quickly mounts Christian and rides his cock in sideways crab position, controlling the depth and the angle at which his hole gets pounded. Christian slams the hood of the car, throws Jimmy down on his back and pound his ass some more. As the sexual energy intensifies with each thrust, they can't contain themselves much longer, shooting two hefty loads.