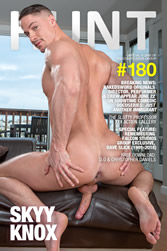 Amazing Content Now Live on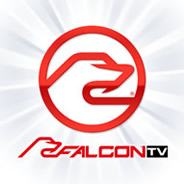 | | |
| --- | --- |
| | Check the listings in your Television Provider's Adult HD OnDemand Menu for: Overpower Me - The OnDemand HD Release of Hot House's Overpowered Starring: Sean Zevran, Myles Landon, Gabriel Cross & more! |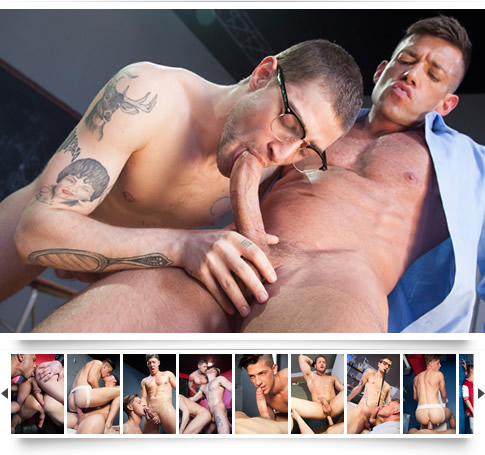 Nerdy Professor Kelp is at the end of his rope. His students dislike him, jocks torment him with sexual advances, a rival professor is moving in on his crush, and if he doesn't change his image on campus fast, he's going to lose his job. Searching for a solution, he goes into the lab to whip up a secret concoction that turns him into a smoking-hot stud! Now everybody wants a piece of the Slutty Professor, but when the potion wears off will his crush love him or leave him? Find out in this hilarious hardcore spoof from award-winning Directors mr. Pam & Chi Chi LaRue, exclusively for NakedSword!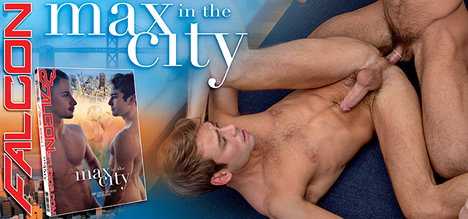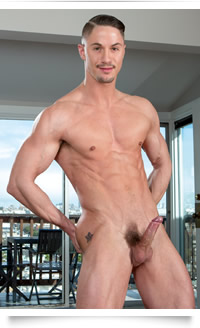 Winner of the 'Best Newcomer' award at the 2018 Grabby Awards Skyy Knox, is one of the hottest and most likeable performers on the scene today! Since signing with Falcon Studios Group as an Exclusive just last year, Knox has gone on to be featured in over 15+ productions between the group's brands. When Skyy isn't on set taking a thick cock or giving his own pounding with his 7.5" uncut cock, fans have a high chance at catching this passionate dancer in a city near you working a gogo box. His most recent release, Max in the City, was released just today from Falcon Studios. Skyy has also been featured in the Falcon hits Zack & Jack Make a Porno, and Service Me!. Plus, you can watch him probe his doctor in the Hot House medical feature, Jock Doc. Join this award-winner as he continues to take the porn world by storm and watch out for where you can watch or meet him next!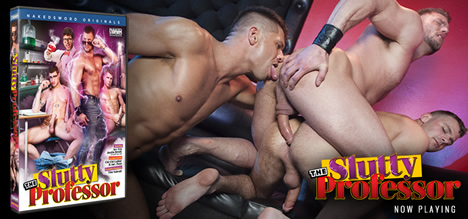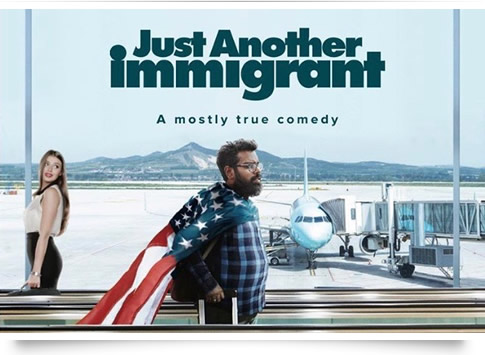 NakedSword Originals Director, Performer & Crew Appear June 22 on Showtime Comedic Docuseries: Just Another Immigrant
NakedSword Originals Award Winning Director mr. Pam, as well as gay porn stars Wesley Woods and Timothy Drake and crew members from the NakedSword Originals hit, Berkeley: Sophomore Year available on NakedSword.com and for DVD and Download purchase on the Falcon Studios Group Store will appear in an episode of 'Just Another Immigrant' on the popular cable TV network Showtime Friday, June 22 at 9:30pm.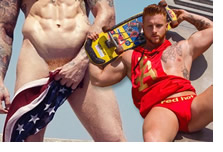 The Year of the Ginger - Those crimson hunters are back for their sixth year and are already hard work at work - literally -- on RedHot 2019. And this time it's redheads from the U.S. in the spotlight. Read Full Story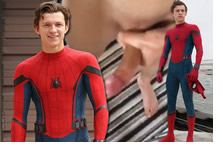 #CelebrityCock: Tom Holland - If you have ever wondered what was underneath Tom Holland's Spiderman costume, wonder no more. Read Full Story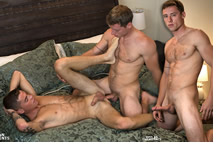 How Fucking Hot Has Justin Matthews Gotten? - Uber hot is the answer. If you haven't seen Justin Matthews lately, you are missing out. Who is not missing out today is Greyson Lane who gets creampied by Justin in yet another toe-curling debut from GuysInSweatpants debut. Read Full Story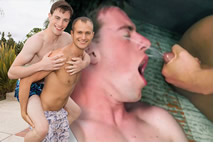 Wagner Gives It Up To Blake In His First Hardcore Scene - Wagner was fucked once before but just about his first time for everything else played out today with Blake taking a surprisingly masterful turn as the cherry popper. Read Full Story


Hot Membership Site Updates Available Now!



Falcon Studios Group Models Appearing Live in a City Near You.
There are no events currently scheduled at this time. Be check back often!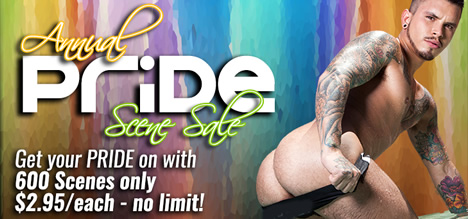 Hey HUNT Hunks,
It's officially Summer, but you know we always keep it hot 365 days a year around here! Join us this issue as we celebrate new releases, TV appearances, free galleries of hot action shots and debut performances and honor Dave Slick! Lets get into it.
Breaking News goes mainstream this week on Showtime with NakedSword director mr. Pam. Along with NakedSword performers and crew, mr. Pam appears in comedian Romesh Ranganathan's docuseries, Just Another Immigrant, debuting Friday, June 22.
Grabbys 2018 award winner for 'Best Newcomer' Skyy Knox invades our Model Spotlight this issue. Find out what everybody loves about our Exclusive stud and check out his free gallery!
Award winning directors Chi Chi LaRue & mr. Pam take you on a sexual comedic ride in our Free Action Gallery this issue featuring the hottest action shots from the latest NakedSword Originals release, The Slutty Professor.
Honor the life of Exclusive Dave Slick in our Special Feature. Read all about what made this young and talented soul such a joyful addition to our family.
Studio News is packed full once again! Get your hole wrecked in the all-new Club Inferno release The Big Tool, now on DVD & Downloads. Raging Stallion's modern day feature debuts with big dick hunk Alex Mecum fucking power-bottom Jay Austin in the world premiere of, Rideshare. Cap it off with the debut update from Falcon's latest Max in the City, followed by the full DVD & digital downloads now available on the Falcon Studios Group Store.
Pride is in full force with our Annual Pride DVD Sale with hundreds of out, loud and proud hits on sale, some as low as $9.97 each. Plus, we've just launched the Annual Pride Scene Sale as well featuring over 600 scenes at $2.95 each. Get your PRIDE on, and get off with these incredible savings.
Iconic hunks D.O. & Christopher Daniels throw it back in your Free Scene Download with a ball-draining scene from Falcon's I Want You. Updated and scorching scenes like it can now be found on the newest Falcon Studios release, Max in the City.
Cheers,
The HUNT Guys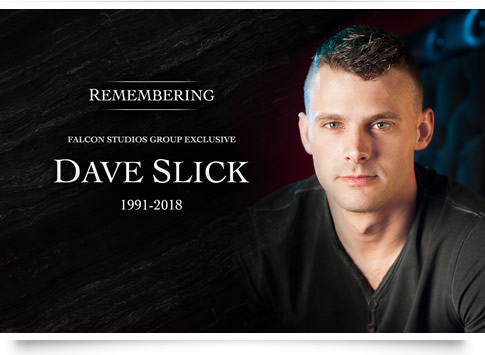 Remembering Falcon Studios Group Exclusive, Dave Slick (1991-2018)
The entire Falcon Studios Group team is profoundly and deeply saddened by the death of the recently signed Falcon Studios Group Exclusive, Dave Slick, who passed away on Friday, June 8, 2018 in Chicago. We offer our heartfelt condolences to Dave's family, friends and loved ones. His joy and the moments we shared with him will be missed always.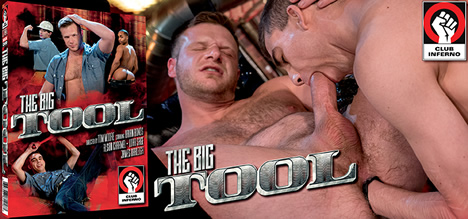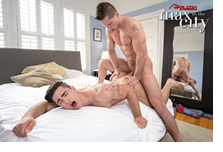 New Falcon Feature Max in the City Showcases San Francisco Hook Ups - Falcon Studios Group announced today the release of their latest film Max in the City, a sex-filled romp that examines the sex lives of a group of hung, San Francisco studs. The tale of Max in the City is told by award-winning director Tony Dimarco and his eight SF hunks. The new release will be available on Friday, June 15, 2018 on DVD and downloads from the Falcon Studios Group Store. Read Full Story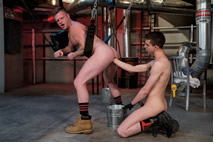 Club Inferno Wrecks Holes with The Big Tool DVD & Digital Downloads - Watch blue-collar studs as they search for the right tool. They're not looking for a tool to fix things on the job, they're trying to find The Big Tool that fit's just right in their ass and satisfies them fully. As the testosterone and sexual tensions build at the work site, these studs will take anything in their ass to find the right fit. Read Full Story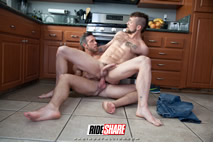 RagingStallion.com Releases Steamy First Scene from Rideshare - RagingStallion.com, the Falcon Studios Group site featuring natural men, announced the release of the debut scene from its latest feature, Rideshare. Award-winning director Steve Cruz mans the camera for Alex Mecum and Jay Austin in this sexy ridesharing fantasy that examines the endless possibilities of… Read Full Story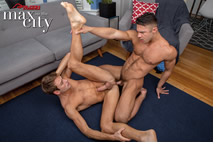 Max Adonis and Seth Santoro Debut Max in the City From FalconStudios.com - FalconStudios.com has announced the exclusive world premiere of the debut scene from their latest release, Max in the City. The first scene from the full-length feature revolving around sex in San Francisco stars leading man Max Adonis with fan favorite Seth Santoro in steamy flip-fuck action that… Read Full Story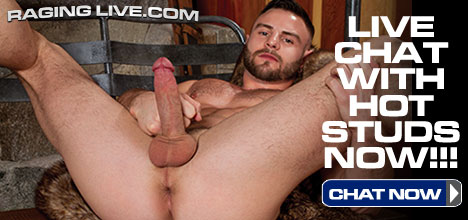 D.O. and Christopher Daniels from I Want You similar to the scenes now found on Max in the City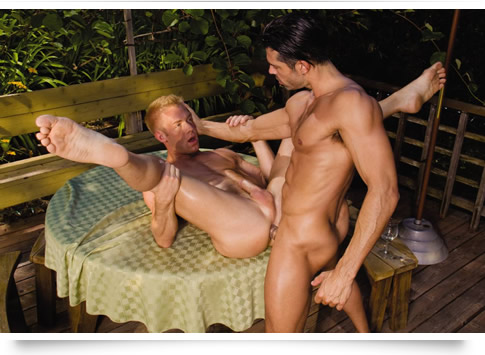 A good white wine is enough to give D.O. and Christopher Daniels license to get drunk on lust. A few sips of the juice leads to heavy man kisses followed quickly with Christopher removing the pants of D.O. so he can suck his enormous cock. With his swarthy good looks, chiseled torso and sturdy erection, D.O. is a paragon of male beauty inspiring his fair-haired lover to feed greedily. Wanting to amp up the excitement, D.O. reaches over to play with Christopher's ass, slapping the firm cheeks and probing the sensitive hole. Christopher then climbs atop the table and hunkers down, his ass exposed and twitching for D.O. to prime with tongue jabs and finger pokes. D.O. pours wine down through his partner's butt cheeks and drinks the liquid up as it courses pass the hole. Soon the men are fucking, first with Christopher on top riding D.O.'s big boner, then missionary style with the moaning blond's legs spread far apart and his toes clenched tight until one after the other they both shoot their loads.