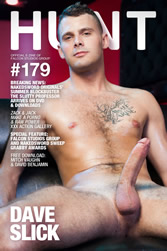 Amazing Content Now Live on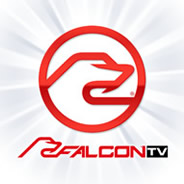 | | |
| --- | --- |
| | Check the listings in your Television Provider's Adult HD OnDemand Menu for: Get Me Lit - The OnDemand HD Release of Hot House's Get LIT Starring: Austin Wolfe, Ryan Rose, Skyy Knox & more! |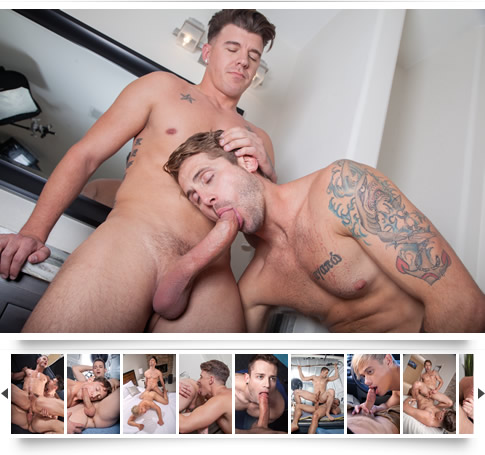 When Jack (Wesley Woods) quits his job on the same day his roommate Zack (Woody Fox) gets laid off, the two realize they need to make some quick cash. After pondering nearly impossible ideas for new careers, they mutually decide to make a gay porn. From the creative and collaborative minds of award-winning directors Tony Dimarco and mr. Pam, comes Zack & Jack Make a Porno. With Zack as the producer and Jack as the director, they set out on the challenge to find the hottest and most hung studs to star in their debut dirty flick. When JJ Knight shows up on set to shoot the debut scene, he needs a moment to get his cock hard. Jack steps in to lend a helping hand, but JJ needs more than just a warm palm. With the crew on break, Zack finds himself alone on set with the infamous Alam Wernik. Alam's tight body and perfectly smooth hole is the only invitation that Zack needs to fuck his leading man up the ass. When Jack and Alam drive to get some food, Alam decides to make his own meal out of Jack's meaty cock. The two take turns blowing each other in a fast food parking lot until both studs and the inside of the car are covered in cum. Pierce Paris and Quin Quire slip away from the rest of the cast and crew to find a secluded storage area. Quin gets his ass stretched to the limits with Pierce's monster cock before Quin takes the stud's thick load in his open mouth. When exotic French model Skyy Knox leaves the set over a talent dispute, Zack is quick to console him. The comfort soon turns to lust as Skyy's towel hits the floor. The two studs fuck hard on the couch until both of them explode, leaving Skyy covered from head to cock with jizz. When Zack & Jack Make a Porno, it's not certain if they'll ever finish, but one thing is for sure; no one is leaving this set without getting their fair share of dick!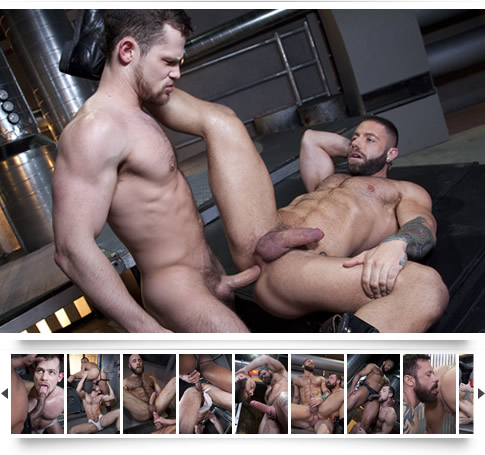 The Raw Power of a massive cock unleashed and unsheathed is truly an awesome thing to behold. Award-winning director, Steve Cruz, brings five hard and hairy studs together in an industrial setting to fuck each other with no boundaries and no barriers as they sweat, grunt and squirt their giant loads into used and abused assholes. Sweaty studs Kurtis Wolfe and Eddy Ceetee meet up in their jock straps to explore each other's bodies. When both are rock-hard, they flip-fuck relentlessly until Kurtis fills Eddy's hole with a warm load. Eddy takes a proper reaming when he bends over to let Sergeant Miles deep inside his ass. The big dick pounds hard on his prostate and makes Eddy unload on the floor before Sergeant slathers Eddy's hole and licks it clean. Jay Landford is hungry for Kurtis Wolfe's hairy ass and after getting Kurtis nice and opened up with his fingers and tongue, Jay slides his monster uncut and uncovered cock deep into the muscle stud. Kurtis gets his hole filled with cum and Jay ends up with a cream-covered beard that the studs make disappear with a kiss. After getting his throat destroyed by Sergeant Miles' thick cock, Teddy Bear bends over to get his hairy hole stretched. Sergeant pounds away on the furry stud until he fills his hole with a massive load of nut that he licks out and spits into Teddy's hungry mouth. There's nothing like the power of an unsheathed dick pounding a nice warm hole. That's why the studs unleash their Raw Power as they fill every hole in sight.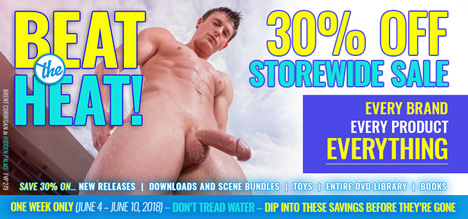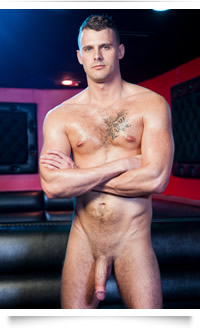 Award-winning live cam model, Dave Slick, broke the mold by crossing over to mainstream gay porn. He joined Falcon Studios Group as one of the Falcon's latest Exclusives, and now he's poised to become a porn superstar. Slick is a well-known performer on the cam platform Chaturbate, often hosting guest stars and giving fans an intimate experience. Dave has now stepped into the professional world of gay porn to shoot with some of today's biggest names. Now appearing in his first ever production, NakedSword Originals' newest feature, The Slutty Professor, Slick will appear in several upcoming features from Falcon Studios Group including Falcon's next feature Max in the City. With three films under his belt and many more to come, keep up on where you can catch Dave riding cock and plowing ass with his 8" monster cock next!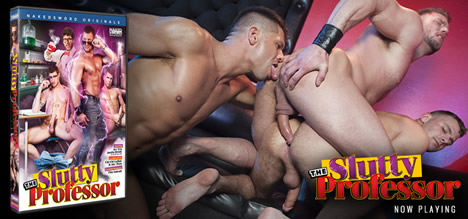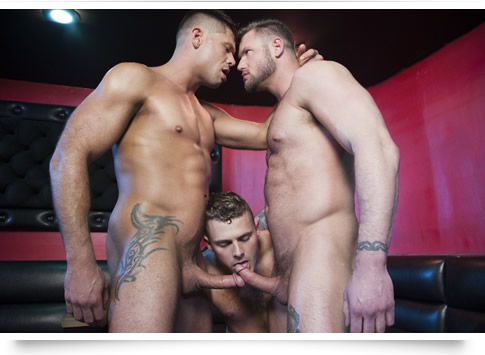 NakedSword Originals' Summer Blockbuster The Slutty Professor Arrives on DVD & Downloads
NakedSword Originals is happy to announce the release of their summer blockbuster The Slutty Professor, now available on DVD wholesale and retail worldwide. The DVD and digital downloads are also available on the Falcon Studio Group and NakedSword Stores. The Slutty Professor was co-directed by two award-winning gay porn legends, NakedSword's darling of award shows, mr. Pam, who shares co-directing credit with iconic director Chi Chi LaRue!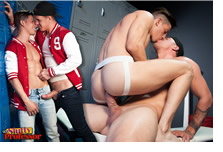 JJ Knight & Danny Montero Get Slutty - JJ tormented "The Slutty Professor" with his oversized dong but once Danny Montero got a look at that donkey dick, he needed it all to himself. Read Full Story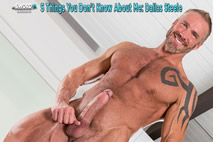 EXCLUSIVE: 5 Things You Don't Know About Me: Dallas Steele - Dallas Steele spent two decades as an anchorman then chucked it all to become the go-to silver fox of the blue screen. What does he love? Who is his boyfriend? Did he always have that body? Read Full Story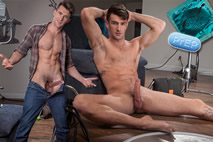 Woody Fox Talks Condoms, PrEP, & Bareback - Falcon Studios Group exclusive Woody Fox speaks his mind on bareback for him, bareback for you, and the roles of PrEP and condoms in a candid declaration - and yes - in that accent. Read Full Story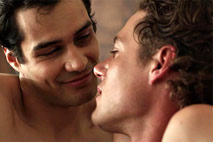 What Is The End Game For A "Kept Boy"? - A knockabout romantic comedy meets a soulful, sexual drama as a "Kept Boy" fears he's approaching his expiration date for not being the twink boy-toy his man wants anymore. Read Full Story


Hot Membership Site Updates Available Now!



Falcon Studios Group Models Appearing Live in a City Near You.
June 8-10: Dave Slick at eXXXotica Expo, Chicago, IL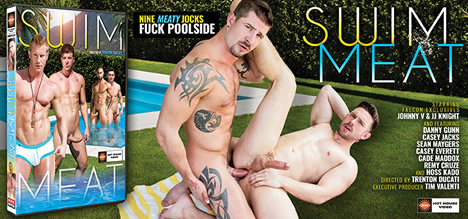 Hey HUNT Guys,
With Memorial Day having come and gone, we're now in the unofficial start of Summer, and things have never been hotter at HUNT eZine Headquarters! Fresh off winning a ton of Grabbys, we're here to deliver more hot new releases, debut updates, award coverage and more! Lets heat it up!
NakedSword Originals mixes scorching sex with comedy in Breaking News with the release of their Summer blockbuster, The Slutty Professor. Co-directed by Chi Chi LaRue & mr. Pam, the new DVD & downloads are now available on the Falcon Studios Group Store.
One of our newest Exclusives Dave Slick, is debuting in his first feature and taking over Model Spotlight in the process. Get to know the established cam stud turn porn superstar and catch him in multiple new releases all summer long!
To keep the temperature rising, we're giving away TWO Free Action Galleries this issue. First, get all of the best action shots from the Falcon Studios hit, Zack & Jack Make a Porno, followed by a gallery from Raging Stallion's first-ever bareback feature, Raw Power.
Falcon Studios Group and NakedSword took over Grabbys Weekend in Chicago over Memorial Day Weekend. Read up on all of the hottest parties that happened and awards that were won in our Special Feature.
Cool off poolside in Studio News with two items from Hot House. First, get the all-new DVD & Downloads from the latest film, Swim Meat, directed by Trenton Ducati. Then, watch Remy Cruze and Cade Maddox in an epic flip-fuck debut scene from Swim Meat on HotHouse.com.
It only happens a few times a year, so we suggest you head on over to the Falcon Studios Group Store for the Beat the Heat 30% Off Everything promotion. Every DVD, download, toy, book, bundle and clothing item is 30% off through this weekend, so visit the store now to save on the latest and hottest products from Falcon.
Your Free Scene Download this issue features a sun soaked scene from Hot House's Trunks 8, starring Mitch Vaughn and David Benjamin. Similar scenes can now be found on the latest Hot House feature, Swim Meat.
Enjoy,
The HUNT Guys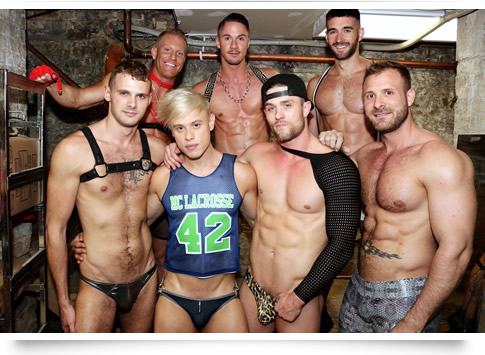 Falcon Studios Group and NakedSword Sweep Grabby Awards
This weekend in Chicago at the annual Grabby Awards, Falcon Studios Group and NakedSword Originals added an impressive 10 trophies to their growing mantle of accolades, making them the most awarded studio group of the night.  All of the Falcon Studios Group stars were in attendance to accept their awards including Ryan Rose who won for 'Hottest Body', Johnny V who took home 'Best Supporting Actor' for his role in NakedSword's MXXX: The Hardest Ride, as well as Skyy Knox who was named 'Best Newcomer'.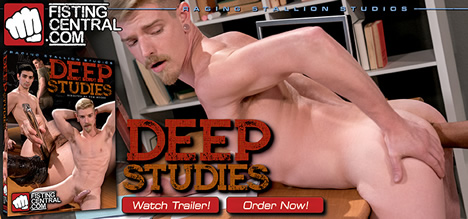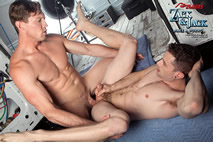 Hot House Makes a Splash with Swim Meat Release on DVD & Downloads - Hot House today announced the release of Swim Meat, a movie that showcases men with cut swimmer bodies and large cocks. Swimmers are known for their hard bodies and tight shorts that barely keep their meat under wraps. Trenton Ducati directs a team of nine hunky studs just waiting to get down… Read Full Story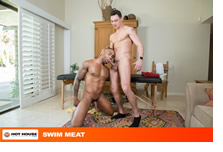 Remy Cruze and Cade Maddox Debut Swim Meat on HotHouse.com - HotHouse.com has announced the exclusive world premiere of the debut scene from their latest feature, Swim Meat, led by award-winning model-turned-director, Trenton Ducati. The first scene from the new release features fan favorites Remy Cruze and Cade Maddox in a swimmer/sports therapist fantasy that leaves both ripped studs drained and satisfied. The first scene from Swim Meat will debut on HotHouse.com on Thursday, May 31, 2018. The DVD and scene downloads will also be released on the Falcon Studios Group Store Friday, June 1, 2018. Read Full Story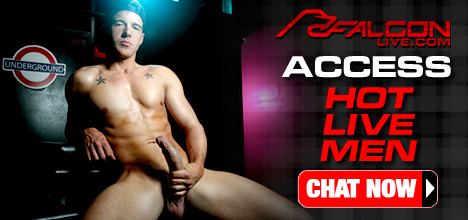 Mitch Vaughn & David Benjamin from Trunks 8 similar to the scenes now found on Swim Meat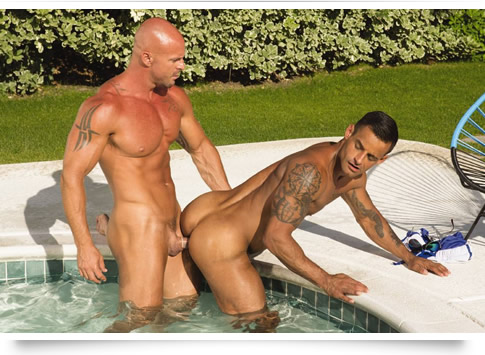 David Benjamin discovers his neighbors having a three-way and goes over to share some hot photos he took with his fuck buddy Mitch Vaughn. Mitch turns his attention from the nasty pictures to David and pulls him into the water so they can worship each other's muscular bodies. David pulls Mitch's hard-on out of his trunks and swallows the rock-hard monster all the way to Vaughn's huge nuts. David's dick needs some attention so he hops out of the pool and fucks Mitch's face hard before bending over and spreading his perfectly smooth ass cheeks for Vaughn's thick cock. Vaughn straddles Benjamin and plows him deep. The two chiseled hunks move over to the grass so David can ride Mitch until he pulls out and showers Benjamin's ass with cum. Ready to explode, Benjamin stands over Vaughn and pulls on his cock until he shoots his load all over Mitch's giant chest and washboard abs.