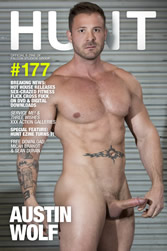 Amazing Content Now Live on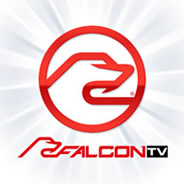 | | |
| --- | --- |
| | Check the listings in your Television Provider's Adult HD OnDemand Menu for: Hung Bear Anal Orgy - The OnDemand HD Release of Raging Stallion's Gaymers Starring: Rikk York, Daymin Voss, Spencer Whitman & more! |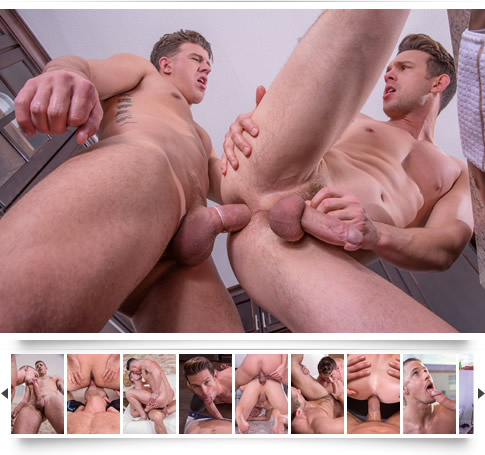 Sometimes we need a hot, sexy man to provide a little extra assistance putting that new shelf together or to give us some help getting off! Director Tony Dimarco films ten horny hunks who offer support and sexual abandon in Service Me! These studs go the extra mile to get the job done. When Brett Dylan needs an extra hand assembling his new furniture, he calls on muscly handyman Alex Mecum to help him out. The two ditch building the shelf to fuck hard on the living room floor instead. Casey Jack's dildo is clogging the dishwasher so plumber JJ Knight comes by to help fix the issue and give Casey something a little bigger deep in his hole. Johnny V gets a packaged delivered but wants the package in Tyler Roberts' pants instead. Brett Dylan helps Pierce Paris apply some lotion for the tanning bed and they both end up with a mouthful of each other's cum. Skyy Knox's new pool boy Sean Maygers is enjoying his first day on the job when Skyy greets him and shows him how he likes things to go around his place and his ass. Wesley Woods is clueless when it comes to setting up his massive new TV so he calls on Pierce Paris to help out. Wesley gets distracted by Pierce's massive bulge and goes for a ride on his cock, ending with a mouthful of Pierce's load. Whether you need a handyman or just a man to swing by and man-handle you, you can always count on the studs of Service Me! to deliver.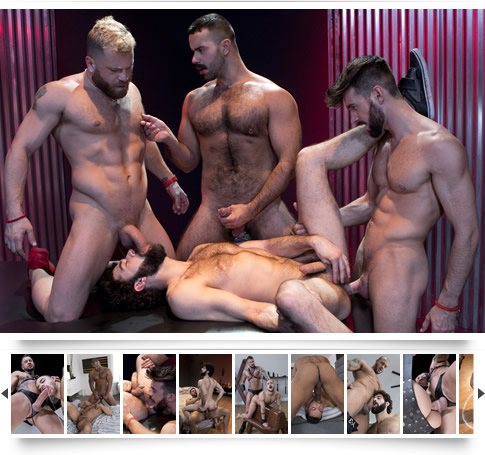 If you had 'Three Wishes' what would you wish for? Tegan Zayne stars in this erotic tale of desire and lust that he co-wrote with director, Steve Cruz featuring an all-star, stud-filled cast. Tegan Zayne and his friend Beaux Banks are desperate, homeless and ready to try anything to turn their lives around. Tegan turns to Seth Santoro for help with a magical spell to make his wishes come true. After giving Tegan a special potion, Seth slides his dick into Tegan's fuzzy ass to help complete the ritual that leaves Tegan covered in cum. The sex ritual summons a Djinn, Jason Vario, who finds a worn-down Tegan in the desert after a bad experience with Seth's potion. Jason rescues him and takes him home where Tegan shows his appreciation by sucking on Jason's big uncut meat. Jason offers to help both Tegan and Beaux for the price of Tegan's monogamy, but Beaux soon discovers that he's been sold off to a slimy talent agent, Dolf Dietrich. Dolf asserts his newly gained authority by getting Beaux into the sling and opening up his asshole with Dolf's massively thick cock. Meanwhile, Tegan is bored at home and decides to hit the sex club where he hooks up with Aussie-hunk Woody Fox, tatted-star Teddy Torres, and newcomer Riley Mitchell. The three strangers take turns plowing Tegan's mouth and ass until they leave him a dripping, sticky mess covered in the jizz of four hung studs. If, and only if, Jason never finds out what Tegan has done, this deed will go unpunished. Seth Santoro needs to feel Jason's big cock inside his ass. After Seth chokes on it and gets his ass opened with a rim job, Jason slides his dick deep into the tight hole. As the two finish up while Tegan watches from behind a door, Tegan soon finds out that there are consequences to every action. Find out for yourself if Tegan's 'Three Wishes' are a blessing or a curse.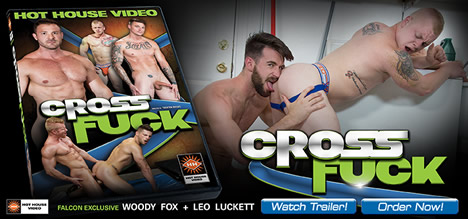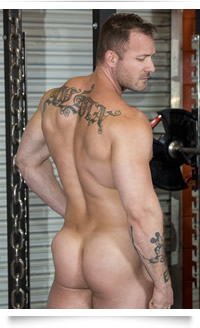 Exclusive Austin Wolf possesses a Herculean body with equally stunning ASSets. Since signing with Falcon Studios Group as an Exclusive in 2015, Wolf has amassed a worldwide fan base that grows on a daily basis, it's massive just like his huge muscles. This dominant power-top is famous for relentless poundings on eager bottom holes with his thick, 8.0" cut cock. Wolf is slated to appear live in Chicago at The Lucky Horseshoe during the 2018 Grabby Awards Weekend. Fans will have the opportunity to meet and snag a photo or two with this iconic stud. Can't make it to the Grabbys? Catch Austin in his recent releases such as Cross Fuck, Gear Play, Get LIT and Private Practice, all from Hot House. From hardcore porn shoots to appearing on The Howard Stern Show with George Takei, this exclusive is here to stay and keep fans coming back for more!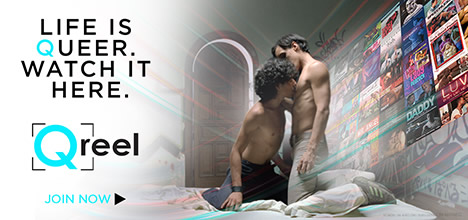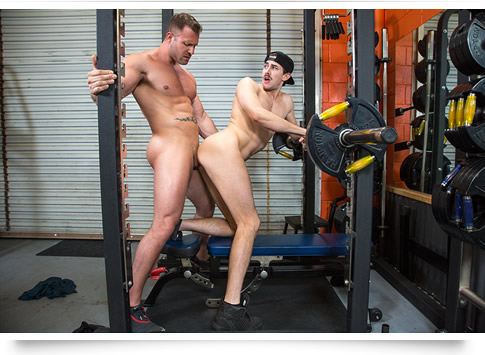 Hot House Releases Sex-Crazed Fitness Flick Cross Fuck on DVD & Digital Downloads
Hot House today announced the release of Cross Fuck, a movie that puts a spin on the fitness craze by injecting gay sex into the mix of muscles, studs, and bulging crotches. Cross Fuck is now available on DVD and through digital download on the Falcon Studios Group Store.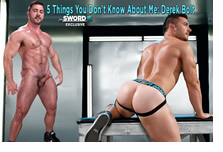 EXCLUSIVE: 5 Things You Don't Know About Me: Derek Bolt - Derek Bolt may have one of the most solid sets of glutes on the blue screen. But what makes him precum like a faucet? How's his love life? And he wanted to be a what when he was kid? Read Full Story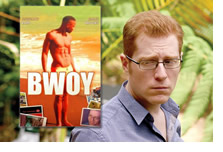 Anthony Takes The Rapp In "Bwoy" - Exploding with issues of sexuality, trauma, and race, John G. Young's romantic drama is a cautionary, contemporary tale about meeting strangers online. Read Full Story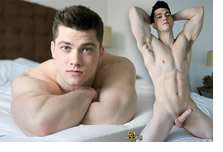 Is Collin Simpson Really The Bisexual He Now Claims To Be? - Collin Simpson of GayHoopla says he's bisexual in his new Twitter account. The big question is who really wrote the tweet and is it just saying what they think we want to hear? Read Full Story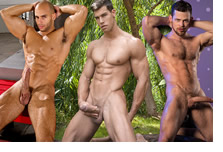 The Hottest Top In Gay Porn In … - Sean Zevran. Kris Evans. Kurtis Wolfe. Is one of them the hottest gay porn top? Or would that be one of the 22 others vying for that title? Take a look and cock your vote. Read Full Story
Hot Membership Site Updates Available Now!
Falcon Studios Group Models Appearing Live in a City Near You.
May 21: Dolf Dietrich at Hard On Party, London, U.K.
May 25: Falcon Exclusives Grabby Party at The Lucky Horseshoe Lounge, Chicago, IL
May 29 - June 04: Woody Fox at Gay Days, Orlando, FL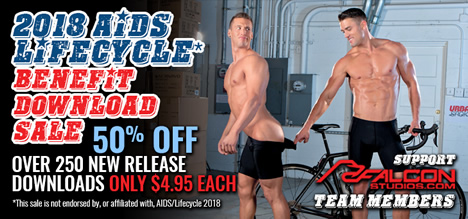 Hey HUNT Men,
Happy Birthday to us! Today HUNT e-Zine turns 7. That's 177 issues of delivering the hottest male adult entertainment news and content to you. We are so grateful to all our loyal fans, those who've been with us since the beginning and everyone who has subscribed in the past seven years. We promise to keep bringing you the best exclusive content, free galleries, free scenes and more! Here's to seven more years.
Kicking off the birthday festivities in our Breaking News comes the DVD & Digital Downloads of Hot House's latest sex-crazed fitness flick, Cross Fuck. Directed by model turned director Trenton Ducati, Cross Fuck features Exclusives Austin Wolf, Johnny V, Woody Fox and more.
Star of Cross Fuck, muscle-top Austin Wolf takes over the Model Spotlight. Read up on one of the most popular and recognizable tops in the business today and check out his free gallery featuring the best shots from his latest movies.
The men of Falcon Studios' latest movie, Service Me!, are here to lend you an helping hand in our Free Action Gallery. The gallery comes loaded with the hottest action shots from the movie.
It's HUNT eZine's birthday this issue and we're celebrating in our Special Feature. Join us as we recap our seven favorite stories over the years to ring in another year.
It's Grabbys season and you can read all about it in Studio News. Each year, Falcon Studios Group and our models head out to Chicago to attend the annual Grabby Awards. Join us at our official party where you can meet our exclusives in person like Alam Wernik, Ryan Rose, Dave Slick and more!
Special offers are also abundant in our anniversary issue. If you love Falcon, we've got the Brands of Falcon DVD Savings offer available now with up to 60% off DVDs from Falcon, Jocks, Mustang and more. Plus, if you want to save $5 each on new release scenes and help a great cause, head over to our Annual AIDS/Lifecycle Benefit Scene Sale.
It may be our birthday but we're giving you the gift of your Free Scene Download with a rugged and sweaty scene featuring muscle-hunks Micah Brandt and Sean Duran from Extreme Fuck Club. Similar scenes can now be found on the all-new Hot House flick, Cross Fuck.
Cheers,
The HUNT Guys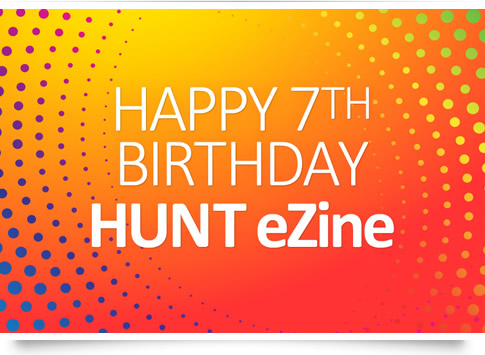 HUNT eZine Turns 7!
Happy Birthday to HUNT eZine! Here's to seven years of providing our readers with the hottest content, news, free scenes and info about Falcon Studios Group brands and sites. We can't thank our readers and loyal fans enough for your support. In celebration of our anniversary, we've collected our top seven stories from the first issue until now. Here's to issue #177 and beyond!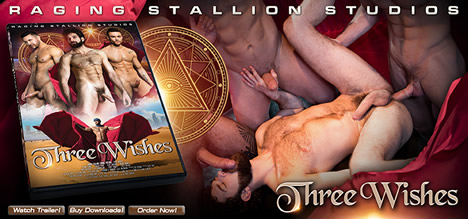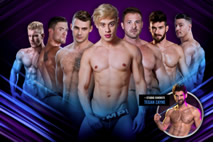 Meet Exclusive Men of Falcon Studios Group at Official Grabby Party - Falcon Studios, the leading producer of high quality gay porn, and seven of the studios leading exclusive men, team up to bring fans a night to remember benefitting, TPAN. The star-studded evening begins at 9:30pm, Friday, May 25 at The Lucky Horseshoe Lounge, 3169 N. Halsted, Chicago, IL. Read Full Story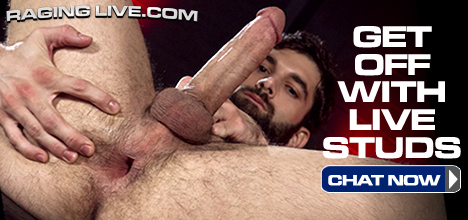 Micah Brandt & Sean Duran from Extreme Fuck Club similar to the scenes now found on Cross Fuck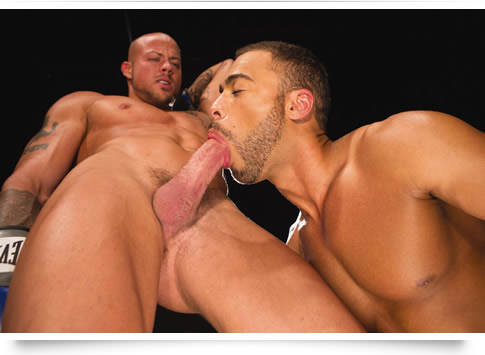 The gloves come off when Sean Duran coaches Micah Brandt in the boxing ring. Sean cannot resist Micah's big bubble-butt, especially when the young jock climbs the punching bag and opens his hole to Sean's probing tongue. Micah gets on his knees and swallows Sean's thick cock to the base until he gags on the girth. Sean fucks his face then bends Micah over to complete his training session by shoving his cock up his ass. Sean pounds Micah mercilessly until both studs shoot huge loads all over Micah's washboard abs and chest.