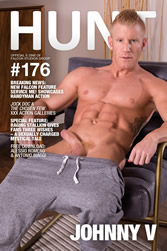 Amazing Content Now Live on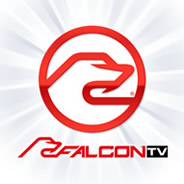 | | |
| --- | --- |
| | Check the listings in your Television Provider's Adult HD OnDemand Menu for: Hung Bear Anal Orgy - The OnDemand HD Release of Raging Stallion's Hotter Than Hell 2 Starring: Logan McCree, Steve Cruz, Ricky Sinz & more! |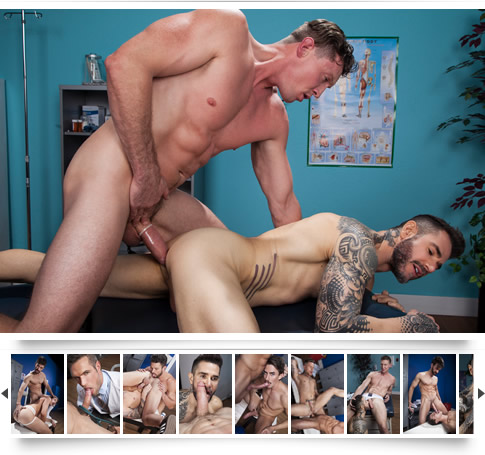 When athletes get an injury, they head straight to the 'Jock Doc', and when the doctor isn't around, a fellow athlete or coach will do just fine. With rock-hard bodies and plenty of tight holes to go around, these jocks suck and fuck their way to forgetting about their injuries by taking all the cock they can get. When Jack Hunter hurts his ankle on the soccer field, Woody Fox comes to his aid and helps him back to the locker room. Woody offers to rub Jack out and soon Woody's thick, uncut cock is balls deep in his teammates tight ass. Coach Ryan Rose catches Danny Gunn sniffing used jockstraps in the locker room. Instead of punishing Danny, Ryan sniffs some musty jocks with Danny and fulfills the young stud's fantasy by filling his eager ass with all the cock he can take. Pierce Paris injured his shoulder at practice and sets an appointment with nurse Dean Monroe to play a classic game of doctor. Dean gets his ass plowed by the injured patient's massive cock leaving Pierce feeling better and Dean full with two loads of cum. Skyy Knox is about to get a clean bill of health from Dr. Alex Mecum when Skyy insists on an anal exam. The doctor agrees that it would be a good idea and soon the doctor has more than his fingers inside his patient. The hung studs probe each other's holes until Alex is a dripping mess covered in their loads. Being an athlete sometimes has its challenges, but at the end of the day, the 'Jock Doc' will always make them forget their injuries with a hard cock up the ass.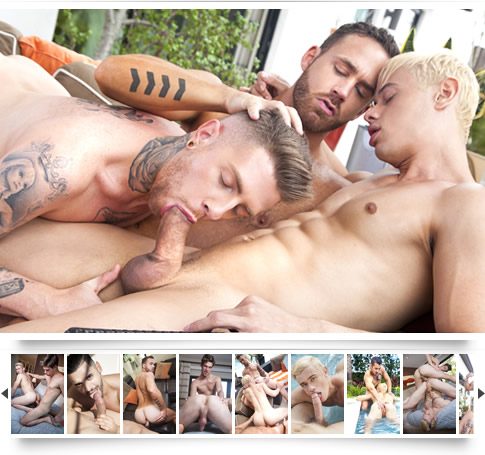 Everyone in South Beach wants to part of The Chosen Few, an exclusive group of the world's hottest men, hand-selected by Logan Moore to live at his private island estate. Stories of their lavish lifestyle and endless hours of sexual debauchery tempt Danny Gunn and Michael DelRay onto Logan's boat, headed to paradise. Logan welcomes them to his home, where there is only one rule: no one touches his personal houseboy, Alam Wernik. Everyone tries to play by the rules except for one person: Alam. The chiseled young horndog can't keep his clothes on or his mouth off of every rock hard cock in sight. From the muscle bound security (Arad WinWin) to the horse-hung houseguests (Dante Colle and Jacob Peterson) there's trouble at every turn. Will Michael and Danny be able to resist temptation, or will they give in, and lose their spot among The Chosen Few?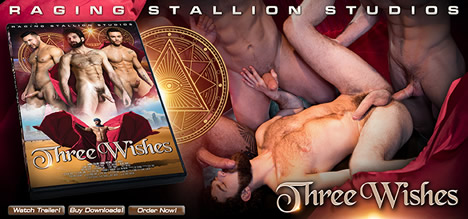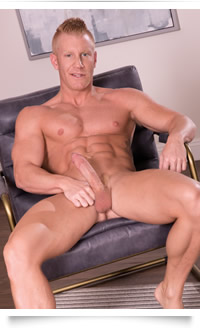 Gay porn's most favorite muscled versatile bottom, Johnny V is here to grace fans with a few new projects. Signing as an exclusive back in 2014, this stunning stud is one of Falcon Studios Group's longest running heavy hitters. From porn shoots and live appearances, all the way to guest starring on The Howard Stern Show recently, this multiple-award-winner continues to show us why he's one of the best there is. When he's not on set taking a hard pounding or sucking a meaty cock and even sometimes plowing a hot ass, fans can always find Johnny in and out of their city hosting live appearances. Not ready for all that muscle in person yet? Good news because Johnny recently starred in the debut scene from the upcoming Hot House feature, Cross Fuck. You can also catch his expert sexual energy in Gear Play and Get LIT, also from Hot House, as well as Service Me!, from Falcon Studios. Johnny has been on a steady climb to the top with no signs of slowing down in 2018. Join him on his epic, award-winning journey.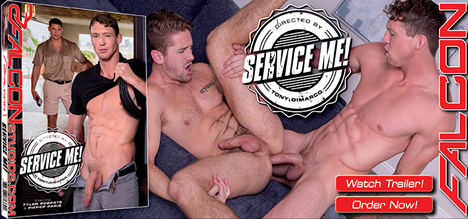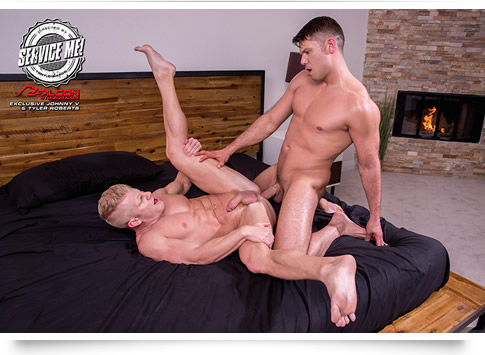 New Falcon Feature Service Me! Showcases Handyman Action
Falcon Studios Group, announced today the release of Service Me!, a film that features hot studs in need of assistance and the service providers who deliver more than the expected "service". If you need a hot, sexy man to provide a little extra assistance putting that new shelf together, the movie is now available on DVD and download from the Falcon Studios Group Store.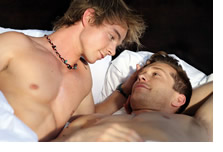 Ball Of "Steel" - Because an 18-year-old boy toy will make even life's most bitter pills a lot easier to swallow. Read Full Story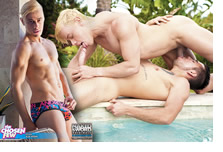 Alam Wernik is Everyone's Choice - Blond, Brazilian bombshell & FSG exclusive make his much-anticipated feature debut as of "The Chosen Few". A much-loved boy, he's supposed to be off-limits to everyone else. But no one told his dick. Or Dante Colle.Read Full Story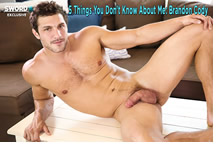 EXCLUSIVE: 5 Things You Don't Know About Me: Brandon Cody - You fell in love with him as Sean Cody Brandon. The lust affair has continued as he became Brandon Cody. But how much do you know about the man behind the name? Short answer: not nearly as much as you think.Read Full Story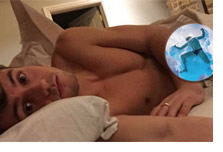 [UPDATED] #CelebrityCock: Tom Daley - Tumblr thinks it has finally unearthed a full frontal from sexting scandal last year. Or is it just wishful thinking? But this new pic is definitely the real deal.Read Full Story


Hot Membership Site Updates Available Now!



Falcon Studios Group Models Appearing Live in a City Near You.
April 27: Dolf Dietrich at White Party, Palm Springs, CA
April 28: Skyy Knox, Johnny V & Austin Wolf at Tracks Nightclub, Denver, CO
May 29 – June 04: Woody Fox at Gay Days, Orlando, FL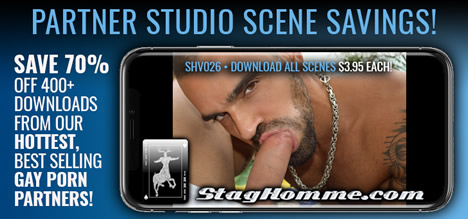 Hey HUNT Men,
It's almost May and the days just getting hotter, much like the continuous scorching content being pumped out in each issue of HUNT. From new releases, ball-draining action images, and muscle-ridden featured models, this issue will get you rock hard and ready to bust a nut. Get comfortable 'cause you'll want to savor this loaded issue of HUNT!
First up, Falcon Studios' latest release, Service Me!, is taking over the Breaking News. Join director Tony Dimarco and his cast of hunks who are looking for an extra hand or load to get the job done.
Gay porns most recognizable muscle-bottom Johnny V, graces our Model Spotlight this week. Get to know this Falcon Studios Group all-star, watch out for where you can find him next, and rub one out to his gallery of action shots from his most recent movies.
HUNT always keeps it coming with the extra goodies! This issue, enjoy two Free Action Galleries from Hot House's Jock Doc, and NakedSword Originals', The Chosen Few. Don't blow your whole load in one place.
Award-winning director Steve Cruz joins forces with Raging Stallion regular Tegan Zayne, to bring you the release of their collaborative feature, Three Wishes, in our Special Feature. What would you wish for if you were granted Three Wishes? Find out more in the DVD & downloads of this enchanting fuck-fest.
Kicking off Studio News is the debut of the first scene from Three Wishes, featuring Seth Santoro and Tegan Zayne on RagingStallion.com. Then, get fit and fucked in the same day with Johnny V & Roman Todd in the debut scene on HotHouse.com from the new feature, Cross Fuck.
Head back to a desert paradise with your Free Scene Download featuring a scorching scene featuring hairy hunks Alessio Romero and Antonio Biaggi from Raging Stallion's, Arab Heat. Similar scenes can now be found on the all-new Raging Stallion release, Three Wishes.
And, finally, we present some great special that will keep you satisfied every day. The Partner Studio Scene Saving promotion offers up 70% discounts on over 400 downloads from out best-selling gay porn partners like Stag Homme and Hard Friction, just to name a few. Plus, we're delivering up to 50% off savings on Recent Releases from the past 5 years in our Recent Hit DVD Deals sale.
Don't Have Too Much Fun,
The HUNT Guys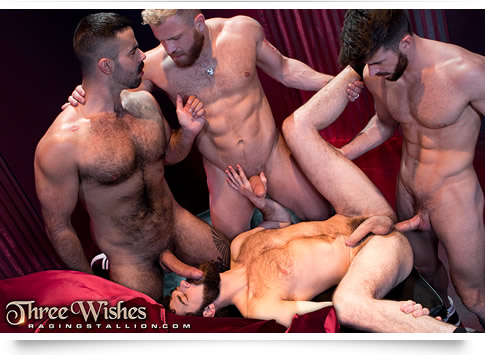 Raging Stallion Gives Fans Three Wishes – A Sexually Charged Mystical Tale
Raging Stallion, the Falcon Studios Group site featuring natural men, has released their latest feature, Three Wishes. Award-winning Director Steve Cruz co-wrote the saga with Raging Stallion regular Tegan Zayne, who also stars in the movie along a cast of 7 other hairy and hung studs. If you had Three Wishes, what would you wish for? Money, sex, your dream career? It's an age-old question examined in an erotic tale of desire and lust and filled with an abundance of hardcore gay sex. Three Wishes is now available on DVD and download on the Falcon Studios Group Store.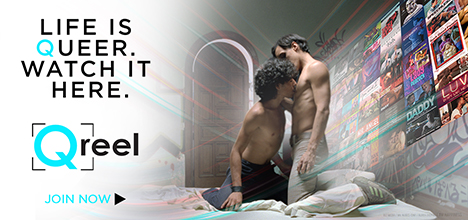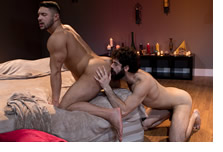 RagingStallion.com Releases First Scene From Three Wishes - RagingStallion.com, the Falcon Studios Group site featuring natural men, announced the release of the debut scene from its latest feature, Three Wishes. Award-winning director Steve Cruz directs Seth Santoro and Tegan Zayne, who co-wrote the screenplay for the full feature, in the first scene of the tale. Read Full Story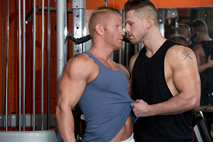 Johnny V and Roman Todd Debut Cross Fuck on HotHouse.com - HotHouse.com has announced the exclusive world premiere of the debut scene from their latest workout-focused hit, Cross Fuck, directed by Trenton Ducati. The first scene from the upcoming release features Exclusive Johnny V and Roman Todd flip-fucking hard in the Cross Fuck gym. The first scene…Read Full Story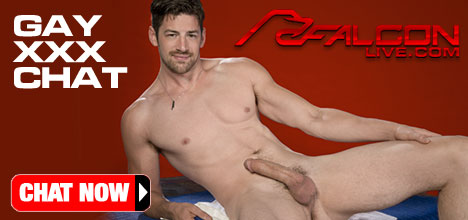 Alessio Romero & Antonio Biaggi from Arab Heat similar to the scenes now found on Three Wishes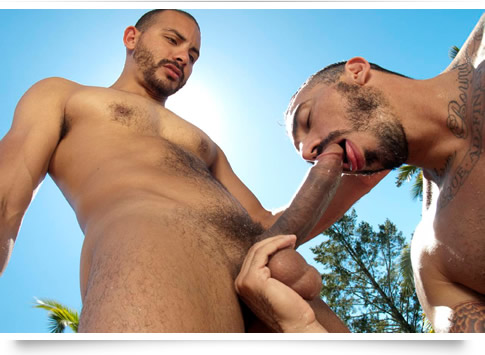 Cool water drips over Antonio Biaggi's lean torso, dripping down to his fat uncut cock, Alessio Romero sucks the water from Antonio's cock, satisfying his thirst, but increasing his hunger for cock. Alessio sucks, spits and gags on Antonio's prick as he shoves deep into Alessio's throat. Soon, they are drenched in water, spit, and sweat. Antonio flips Alessio over on to all fours, so he can get at Alessio's hot hairy crack. As an ass man, he can't help but suck on Alessio's yearning crevice. He pours water down Alessio's rear and laps up the liquid flowing down the crack, tasting the refreshing sweetness of sweat and water mixed together. Antonio then takes his monster member, and inserts it swiftly into Alessio's eager ass. Antonio grabs hold of Alessio's hips, and rides him wildly; the two exuding unbridled lust. The heat of the sun and their pulses build, as Antonio douses Romeo's ass with water from a pitcher, and fucks him some more. Alessio straddles Antonio and impales himself on the horse cock, his ass swallowing it whole. Alessio braces himself against the back of Antonio's neck, and riding the horse hung cock, like a bitch in heat. He choke-holds Antonio, as he is mercilessly filled with the huge appendage, and shivers are sent throughout Alessio's body. Antonio finishes Alessio on his back, and plows his cock home, causing Alessio's to blast ribbons of white cum all over his hairy and sweat soaked torso. Antonio then jerks his cock, releasing his thick load all over them both, as they collapse in the hot sun, drenched, exhausted, fulfilled.