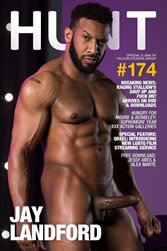 Amazing Content Now Live on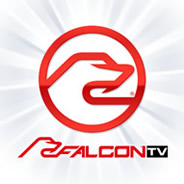 | | |
| --- | --- |
| | Check the listings in your Television Provider's Adult HD OnDemand Menu for: 8-Pack Abs & Anal - The OnDemand HD Release of Falcon Studios' Musclebound Starring: Trenton Ducati, Ryan Rose, JR Bronson & more! |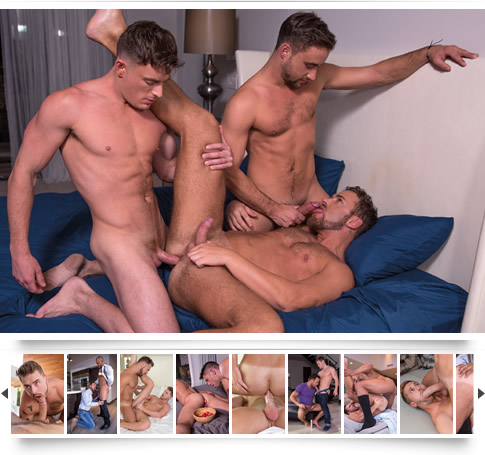 Two Moore's are better than one. Logan Moore and Josh Moore are mega-hot studs, desired by many, who all love to help them fulfill their needs. It's time for Logan and Josh to open up and give the guys who are Hungry for Moore everything they've ever wanted and 'Moore'. Josh Moore is lounging poolside in a daybed when Wesley Woods wakes him up for some hot, passionate fucking. After an impromptu wresting match in bed, Josh Moore mounts up and stretches Logan Moore's tight ass. Logan and Josh switch it up and flip fuck several times before Logan ends his time covered with a giant facial from Josh. Logan joins some new action when he finds Brent Corrigan sucking Samuel Stone's dick. Samuel opens up and gets fucked by Brent and Logan until Logan assumes his position under the studs, and they tag team Logan to the finish line. When Gabriel Cross comes knocking on Logan's door, Logan knows just what the young stud needs. Without wasting time, Logan offers up his hard dick and lets Gabriel savor every inch until both studs erupt in a flood of cum that leaves Gabriel licking his lips. Tyler Roberts and Samuel Stone are enjoying a romantic evening with champagne and strawberries. Tyler gets creative with the food before he slides his extra-wide dick into Samuel's tight hole and pumps him until he erupts on Samuel's parted lips. Logan's in the kitchen whipping up a surprise desert for Jason Vario who has just gotten home from work. Jason thanks Logan with a kiss and soon has his dick planted firmly in Logan's tight ass. The studs fuck long and deep until they both get the release they deserve by drenching Logan's body with cum. Logan and Josh are always ready for 'Moore' men and it seems the guys can't get enough of them either. The studs are practically lining up for Logan as they satisfy their cravings of being Hungry for Moore.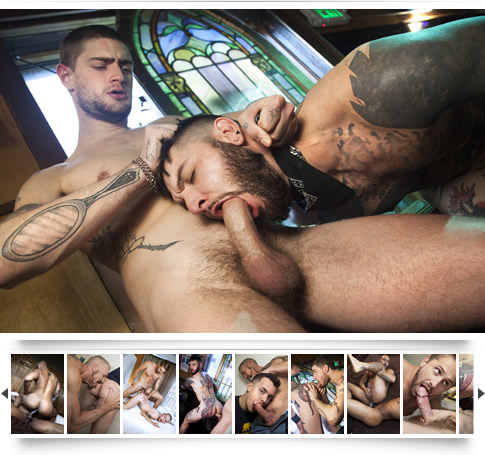 A lot can change in a year! Since the release of our smash hit "Berkeley" the world has turned upside down. The campus is plagued by protests and unrest that reflect the challenging social climate of today's politics. Campus Alumni recruiter Wesley Woods finds out how far potential Freshman Timothy Drake is willing to go for his admissions. World's collide while preparing for a campus rally when Berkeley's Republican Club President (Leo Forte) butts heads with Democratic Club president (Timarrie Baker). Their heated debate about "free speech" fuels a hot fuck between ex-boyfriends. Meanwhile two hardcore black-clad ANTIFA protestors (Justin Brody and Teddy Bryce) enjoy a post-protest fuck-fest fueled by a violent political clash on campus. Back on campus hung professor (Dallas Steele) fucks a horny student (David Emblem) in the infamous psych-building gay cruising bathroom, only to be shocked when the boy says "see ya in class professor!" Will it be a masturbatory memory or a #MeToo moment? Find out in Berkeley: Sophomore Year!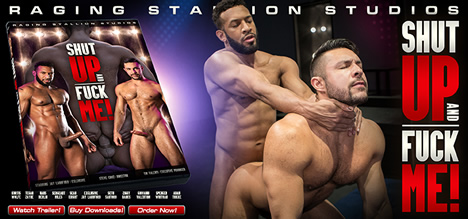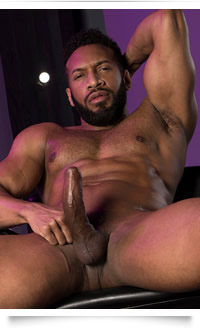 Popular uncut star Jay Landford, is the latest big-dick stud to become an exclusive with Falcon Studios Group. Appearing exclusively in the groups Raging Stallion brand, Jay has already completed two projects with countless on the horizon. As a well-established performer, fans can never get enough of Jay's insane, rock-hard physique, 8-inch uncut fuck stick or his insatiable assets. Known not only for his sexual prowess, Jay is also a talented singer/songwriter with an art degree. After his first performance for Raging Stallion in the new release, Shut Up and Fuck Me!, it's no wonder company execs pursued Jay as an exclusive. His next Raging Stallion release, Raw Power, debuts later this Spring. While you wait for that, check out Jay's action gallery below and keep your eyes peeled for this gay porn sensation!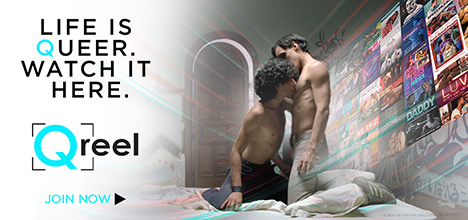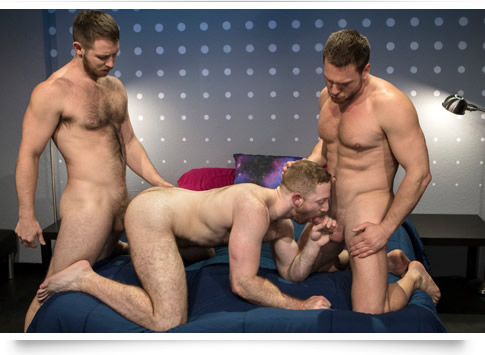 Raging Stallion's Shut Up and Fuck Me! Arrives on DVD & Downloads
Raging Stallion, the Falcon Studios Group site featuring natural men, has released their latest feature, Shut Up & Fuck Me!. Award-winning director Steve Cruz, heads up a huge cast of 11 studs with no use for words. Amazing sex in lieu of an extensive storyline is the idea behind this feature. Shut Up & Fuck Me! will be available on DVD and download on the Falcon Studios Group Store on March 23, 2018.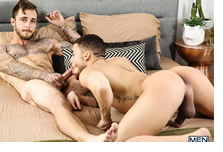 No More Flag On The Play - "Everyone had something to say about Brian Michaels and the Confederate flag inked on his palm. But what did costar Beaux Banks have to say about it & what did Brian do about it? " Read Full Story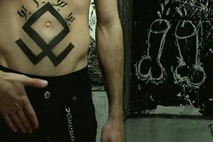 Love, Lust, & Longing: Italian Style - "Another World" may have been filmed in Italy, but its story resonates with every gay man from Ithaca, Israel, Istanbul, Iceland, and anywhere and everywhere in between. Read Full Story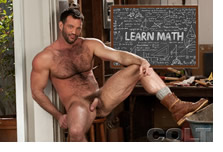 "That Guy Is My Math Teacher. I'm Scared." - Math teacher Scott Sherwood has been outed by his students as a "secret Hollywood porn star" with a "NakedSword Flick" and the shit has hit the fan. Read Full Story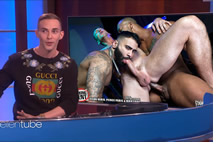 Which Gay Porn Movie Was Adam Rippon Talking About? - Adam Rippon was Ellen's guest. She brought up Stormy Daniels and the subject turned to porn. Adam took it from there. He didn't name names. But we are. Read Full Story


Hot Membership Site Updates Available Now!



Falcon Studios Group Models Appearing Live in a City Near You.
April 6: Beaux Banks at Spring Fling Underwear Party, Washington, DC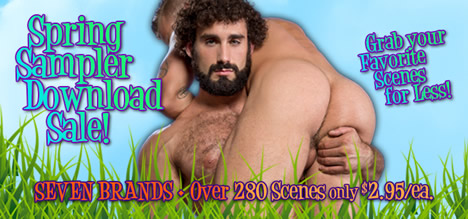 Hey HUNT Men,
It's officially springtime, and the days are flying by as they always do when you're having fun and making the best gay male erotica around! This issue of HUNT is jam-packed with loads of hot content: free action galleries, debut scenes, new releases and exciting announcements. Get ready because we're springing it on you hard and fast!
Breaking News takes you back to hooking up basics in the release of Raging Stallion's, Shut Up and Fuck Me!, on DVD and downloads. Who has time for all that meaningless chitchat when you can skip it and go straight to hitting it hard.
Raging Stallion's latest exclusive, Jay Landford, who makes his Falcon Studios Group Debut in Shut Up and Fuck Me!, takes over our Model Spotlight. This endowed and established stud continues to prove over and over why he deserves to be recognized as a force in the industry.
Get a double dose this issue with not one, but two, Free Action Galleries from Falcon Studios' Hungry for Moore, and NakedSword's Berkeley: Sophomore Year. Both galleries are loaded with the best shots from the releases to get you off!
Life is Queer. Watch it Here. NakedSword Film Works joins forces with renowned Breaking Glass Pictures to launch a brand new, LGBTQ film streaming service called QReel. Check out the full story in our Special Feature and be sure to sign up today!
Read all about it in Studio News. Join exclusive Woody Fox and big-dick, power-bottom Jack Hunter, in the debut update from the upcoming sports-medicine feature, Jock Doc. Fetish Force delivers its latest DVD & downloads with Sexual HisASSment, starring power-abusing bosses and their vulnerable employees.
Thought we forgot your Free Scene Download? Think again! This week, get into a sexy scene starring Jessy Ares and Alex Marte from Raging Stallion's, Heretic. Catch no-holds-barred, all-sex scenes like this with natural, rugged men in the latest Raging Stallion feature, Shut Up and Fuck Me!.
Finally, we're springing some amazing offers on you, and they're available for a limited time…Hot movies are only $9.97 each in our Easter 48 Hour DVD Clearance Savings promotion. Our Spring Sampler Download Sale offer up seven popular brands' scenes for only $2.95 each. The Brands of Raging Stallion DVD Deals offer delivers 60% off some of the most celebrated studios in all of gay porn.
Get Sprung,
The HUNT Guys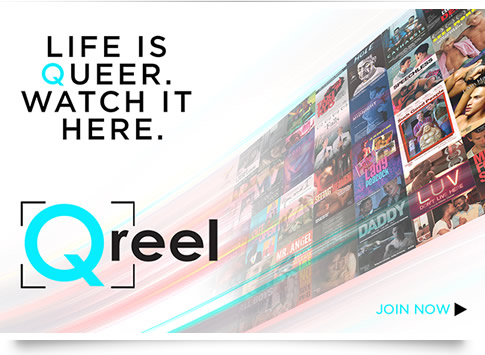 Qreel: Introducing New LGBTQ Film Streaming Service
NakedSword Film Works and Breaking Glass Pictures today announced the launch of the premiere LGBTQ video streaming service Qreel (pronounced "Q-reel").
Qreel is dedicated to telling the intricate and compelling stories of Gay, Lesbian, Bisexual, Transgender, and Queer lives, offering high-quality content for everyone in the LGBTQ community. From award-winning features to captivating documentaries and progressive short films, Qreel provides a vast and constantly expanding library of queer cinema that will make viewers love, laugh, cry, think, and celebrate the queer world around them.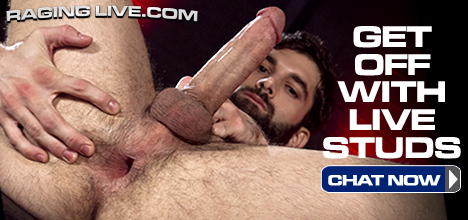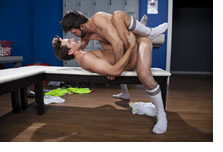 Exclusive Woody Fox & Jack Hunter Debut Jock Doc on HotHouse.com - Hot House just announced the debut of their first scene from the upcoming sports medicine feature, Jock Doc. Icon Chi Chi LaRue coaches the new update featuring Exclusive Woody Fox and big-dick bottom, Jack Hunter, which premieres live on HotHouse.com on Thursday, March 29, 2018. The… Read Full Story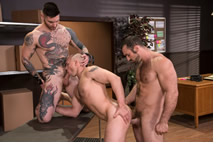 Watch as Employees Get Violated in Sexual HisASSment - Sex between the boss and employees has been going on since the inception of the workplace. Whether it's sex to get a promotion or as punishment for fucking something up, Sexual HisASSment always pleases the boss and gets you ahead in the world of office politics. Read Full Story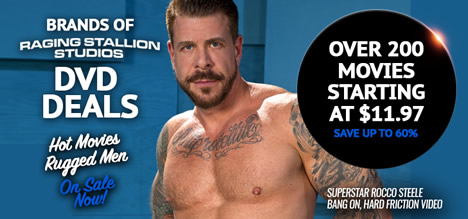 Jessy Ares & Alex Marte from Heretic similar to the scenes now found on Shut Up and Fuck Me!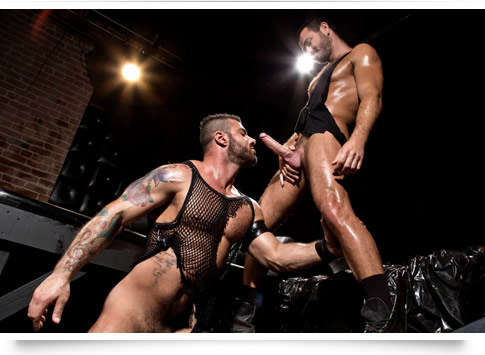 Through the smoke, a spotlight ricocheting off the walls is all that illuminates Jessy Ares and Alex Marte in the dark club. Massive Alex towers over Jessy, but he's there to be pulverized. Jessy chews Alex's lips, offers his hairy body for consumption. Bite those nipples. Lick those pits. When we get to suck that cock, Jessy is primed to assault Alex's throat. The sweat on their bodies glows as the steam rises with the heat the men generate. A cock ring turns Alex's balls into a handle that Jesse grips as he bites Alex's taint and laps at his twitching hole. Alex won't be satisfied with having his foreskin stretched or his cock sucked: he needs a hard man's cock driven into him again and again. Their crossfire eruptions brings hard-earned release.