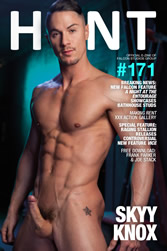 Amazing Content Now Live on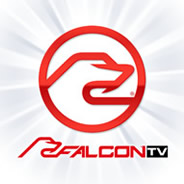 | | |
| --- | --- |
| | Check the listings in your Television Provider's Adult HD OnDemand Menu for: Private Porn Life Tapes - The OnDemand HD Release of Falcon Studios' Intimate Starring: Logan Moore, Ryan Rose, Casey Jacks & more! |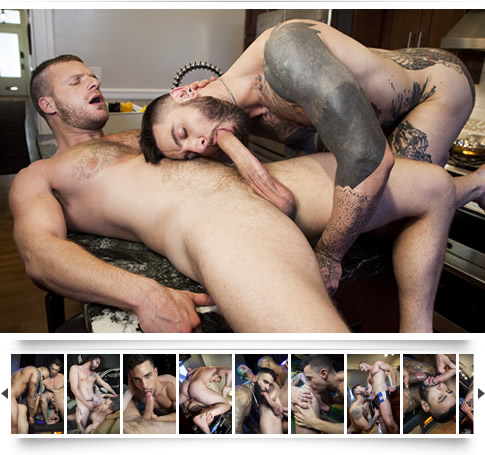 You live in one of the most expensive cities in the world, you're broke and rent is due. So what's a handsome, well built bro with a huge cock, hungry hole and no money supposed to do? You need to get out there and start Making Rent! At first glance these jobs seem pretty much like a no-brainer. Cleaning houses, working as a grip on set at the Nob Hill Theatre, or being a bar back at the Powerhouse seems like an honest way to make a living. But when the opportunity comes to make even more money in exchange for sucking dick and fucking ass, who is going to say no? Not these guys! They will do whatever it takes when it comes to Making Rent.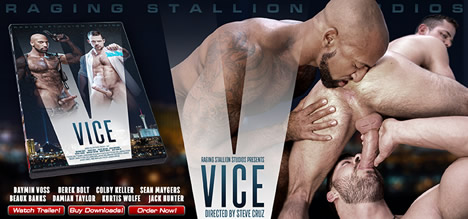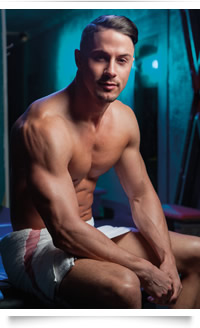 Canadian pornstar, Skyy Knox, burst onto the gay porn scene last year in his debut performance as a Falcon Studios Group exclusive in Hot House's anonymous fuck-fest, Blindfolded. Since then, Skyy has managed to keep fans across the globe captivated by his dynamic, versatile performances, seductive charisma and looks that could charm the pans off of any man! Never in the same place for too long, Knox can often be seen at live appearances in a city near you when he's not fucking or being fucked in his latest upcoming feature. You can catch Skyy in the recent Falcon Studios releases A Night at the Entourage and Love & Lust in New Orleans, as well as the Hot House features, Get LIT and Skuff: Dog House. If you don't know, know you know everything about Falcon's fastest rising star. If you weren't a fan before, we guarantee you will be now!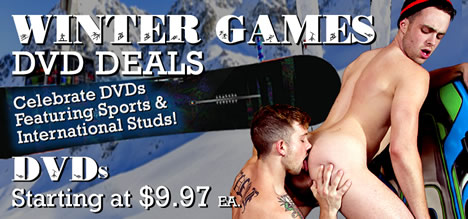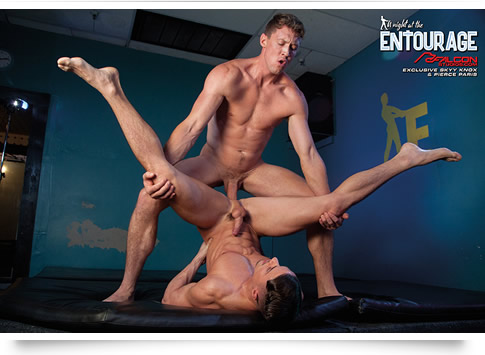 Falcon Feature, A Night at the Entourage, Showcases Bathhouse Studs
Falcon Studios Group announced today the release of their latest feature, A Night at the Entourage. Watch nine hung and horny studs make your night a whole lot sexier when they meet up for random sex and unleash all the cum you can handle. The bathhouse-themed DVD & Downloads will be available on Friday, February 9, 2018 on the Falcon Studios Group Store.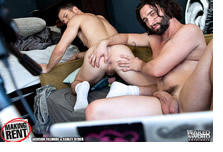 Welcome To The Spank Bank - Piggy couple Jackson Fillmore & Ashley Ryder would rather be making their cam show than "Making Rent". But then, they figured out a way to do both at the same time. Read Full Story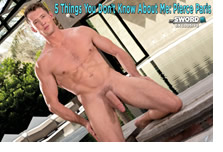 EXCLUSIVE: 5 Things You Don't Know About Me: Pierce Paris - When it comes to gay porn, Pierce Paris came, saw, and conquered. But what has he had to conquer in own life to become the man we lust over today? Read Full Story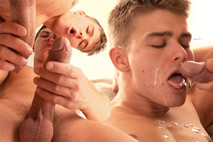 The Offensively Large Cock Of Joel Birkin - Not that Arne Coen is by any means of a slouch in the big dick department, but with Joel Birkin, he more than met his match and was more than happy to surrender. Read Full Story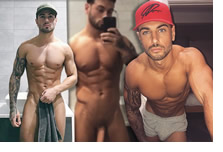 #CelebrityCock: Mitch Palmer - If love is an island, what the appendage Mitch Palmer brought along with him may make for one island you can get off on. Read Full Story


Hot Membership Site Updates Available Now!



Falcon Studios Group Models Appearing Live in a City Near You.
There are currently no model events scheduled at this time!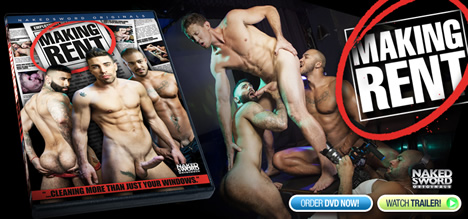 Hey HUNT Hunks,
Spring is right around the corner and it's time for another bulging issue of HUNT eZine! From multiple new releases, loads of debut scenes and chances to win free stuff, this issue will surely satisfy you in more ways than one.
Is anonymous, uninhibited sex your thing? If so, you're in luck with the release of Falcon Studios' latest feature, A Night at the Entourage in Breaking News. Join award-winning director Tony Dimarco and his cast of horny bathhouse studs as they cruise the men of Entourage Spa.
One of the movie's sexiest stars, Skyy Knox, is celebrated in the Model Spotlight this issue. Get to know this Canadian powerhouse and don't miss his action gallery from his most recent releases.
To celebrate the release of the DVD & Downloads of NakedSword Originals' latest, Making Rent, we're featuring it in this issues Free Action Gallery. mr. Pam leads a cast of San Francisco locals who need to make rent by any means necessary.
Director Steve Cruz has done it again! Our Special Feature celebrates the latest controversial release of Vice, on DVD & downloads. Dubbed too extreme for some platforms, get the unedited, all-sex, directors cut, ONLY on the Falcon Studios Group Store.
Buckle up because Studio News has multiple hot loads for you this week! First up, fan favorites Sean Maygers and Brett Dylan kick off the release of A Night at the Entourage, in their debut scene. Then, iconic model Colby Keller teams up with Damian Taylor to debut RagingStallion.com's latest controversial release, Vice. Finally, with the Falcon Studios Group & NakedSword 2018 calendars SOLD OUT, enter for a chance to win the very last of our supply!
Your Free Scene Download features an iconic scene featuring Frank Parker & Joe Stack from Cops Gone Bad. Similar scenes can now be found on the all-new Raging Stallion release, Vice.
So, it's special offers you want? Well have we got some specials for you. Don't miss our Presidents' Day 72 Hour DVD Sale with DVDs as low as $5.97. That's 80% off, hail to the cock! Plus, get 60% off Brands of Falcon Scene Savings for a limited time, only $3.25 each, as well ass Winter Games DVD Deals with DVDs starting at $9.97 each.
Enjoy,
The HUNT Guys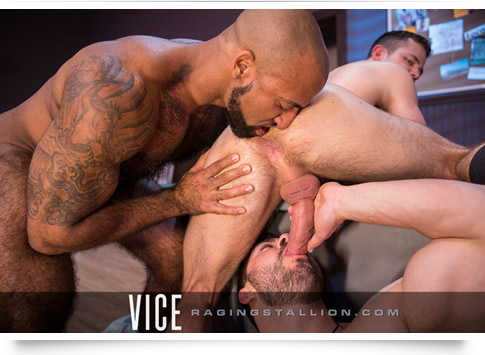 Raging Stallion Releases Controversial New Feature Vice
Raging Stallion, the Falcon Studios Group site featuring natural men, has released their latest feature, 'Vice'. Award-winning Director Steve Cruz heads up a cast of eight hunks from both sides of the law.  In this sexy saga, 'Vice' detectives and Tsunami dealers both have the same vices when it comes to getting what they want. Controversy arose after a censored version had to be developed for release on RagingStallion.com due to bank compliance issues. Fans can access the full uncensored version of 'Vice' on DVD and downloads, which are now available on the Falcon Studios Group Store.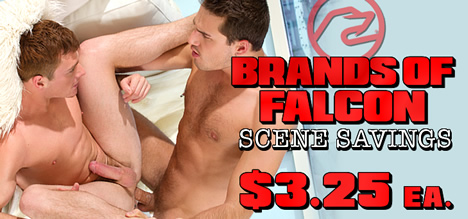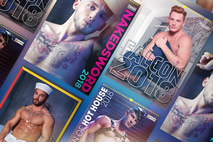 Enter to WIN the Last Remaining Falcon Studios Group Calendars - Falcon Studios Group and NakedSword 2018 Calendars have officially SOLD OUT, but we have you covered. Participate in our contest for a chance to WIN one of the 2018 calendars from Falcon Studios, Raging Stallion, Hot House and NakedSword Originals. Read Full Story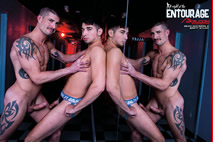 FalconStudios.com Debuts A Night at the Entourage - FalconStudios.com has announced the exclusive world premiere of the debut scene from their latest release, A Night at the Entourage. The first scene from the new release features fan favorites Sean Maygers and Brett Dylan in a ball-draining bathhouse scene set in the world-famous Entourage Spa LV. Read Full Story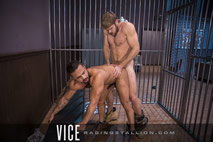 RagingStallion.com Releases First Scene From Vice - RagingStallion.com, the Falcon Studios Group site featuring natural men, announced the release of the debut, yet censored, scene from its latest feature, 'Vice'. Award-winning director Steve Cruz directs Colby Keller and Damian Taylor in a holding cell where the vices of a cop and a culprit are one and the… Read Full Story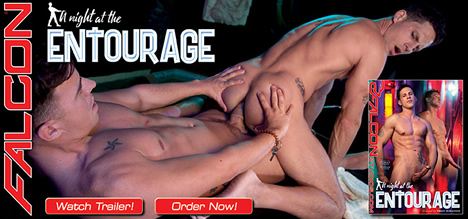 Frank Parker & Joe Stack in Cops Gone Bad similar to the scenes now found on Vice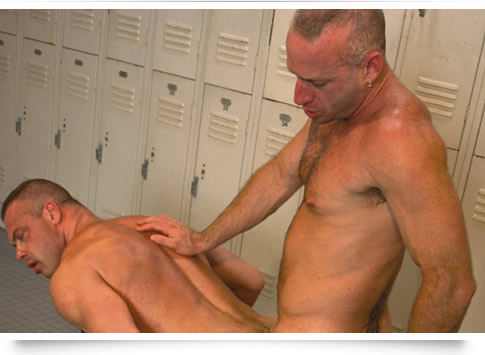 Frank Parker has a jockstrap fetish, and to get relief he busts into a locker room at a gay gym. As he pries open lockers in search of dirty jock straps, he hardens and stiffens as the smells of mansex float through the room. He is lost in the aroma of cock, so much so that he doesn't even notice New York Muscle Daddy Joe Stack watching from afar. Stack, dressed full on in his NYPD uniform, quickly wrestles Frank to the floor and delivers a heavy dose of verbal and physical humiliation. Both a night stick and a hard cock work Frank over until at one point the table is turned and hot cop Stack is on his knees getting his own fill of criminal cock. But the wily Frank has a plan and uses Joe's immobilizing orgasm as the means of his escape.