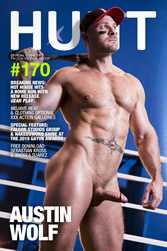 Amazing Content Now Live on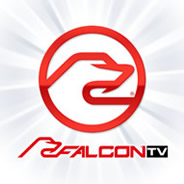 | | |
| --- | --- |
| | Check the listings in your Television Provider's Adult HD OnDemand Menu for: Deep Anal Desires - The OnDemand HD Release of NakedSword Originals' Into the Wilde Starring: Christian Wilde, Brandon Jones, Rod Daily & more! |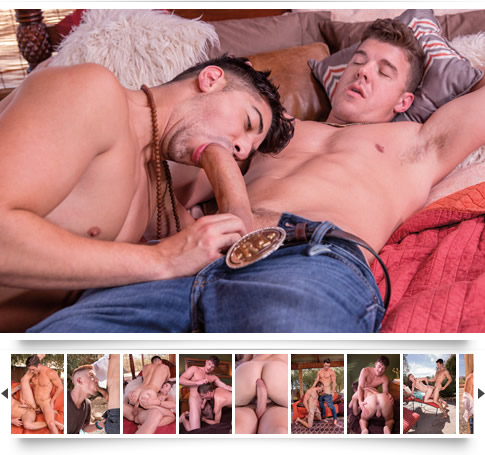 When there's nothing else to do but to stay out of the sun, the studs of Mojave Heat will show you how it's done. Watch eight desert hunks get down and dirty under the direction of award-winning director, Tony Dimarco. These studs are in heat and they'll raise the temperature anywhere they go. Hot jock Kyler Ash meets up with hunky Carter Michaels and after exploring each other's bodies with their mouths, Carter offers up his open hole. Kyler pumps with a steady rhythm in the hot desert sun until he finishes up on Carter's smooth, toned ass. After Brett Dylan rides JJ Knight on the bed, Brett bends over and lets JJ pound his back door. JJ gives Brett a facial and even makes Brett cum twice. Ryan Rose finds Damien Nichols lounging on the patio attempting to avoid the summer scorch. Ryan gets Damien out of his clothes and after swapping blowjobs, Ryan mounts up and gives Damien a proper plowing that leaves Damien drenched with pleasure. Brent Corrigan finds Osch Weldon playing his guitar on the patio where the guys lock lips instantly. The hunks move it to the bedroom where they explore each other with their mouths before finishing off with Brent's big, hard dick inside hunky Osch. One thing's for sure; the heat in this desert isn't a dry heat at all. Sit back and let the studs of Mojave Heat get you wet, sticky, and sweaty under the scorching desert sun.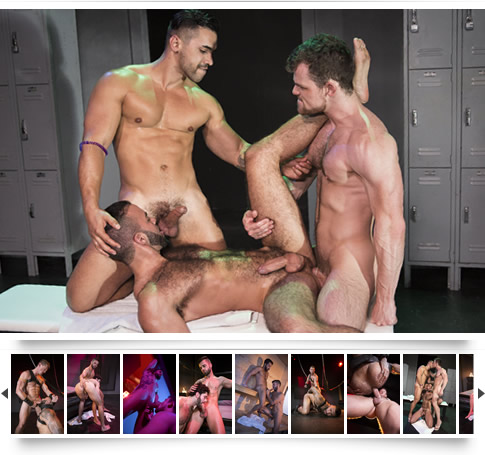 Come on down to the club where it's always Clothing Optional every day of the week. Take the tour with 8 hung and horny hunks that will do anything they can to get some cock or a tight piece of ass. Anything goes here, and everyone is guaranteed to leave with their balls completely drained. Tegan Zayne and Hector de Silva meet up in nothing but their towels. After the towels hit the floor, it isn't long before Hector mounts the hairy stud and pumps him until both their cocks explode on Tegan's fuzzy abs. Fernando Del Rio and Kurtis Wolfe hook up in the locker room at the bath house and Arad Winwin also joins in on the fun. Kurtis gets a dick in each hole before the guys double penetrate Fernando's tight ass and dump their loads on his hairy face and chest. Kurtis and Hector rendezvous in the hallway. Without hesitation, Hector services Kurtis' curved cock and gets his lips and beard covered in cum. Rikk York finds Pierce Paris in the dungeon room next to a sling. Pierce fucks Rikk's face hard, flogs his hairy ass, then throws him in the sling to use the stud like the hole he is. Adam Ramzi and Hector de Silva meet up in the sauna. The two hairy hunks lock eyes and soon Hector's cock is balls-deep inside Adam's ass. Hector fucks the cum out of his new sauna buddy before he sprays his own load on the sticky stud. At this club, it's Clothing Optional, but the amazing sex is a must!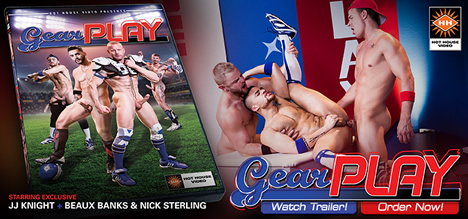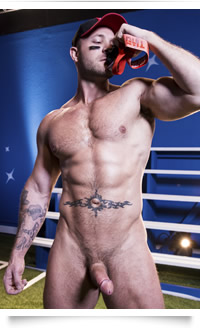 Exclusive muscle-god Austin Wolf, is one of Hot House's most recognizable stars! Hailing from New York City, Wolf has become a household name in the gay porn world. Known primarily for his super dominate performances, Austin always delivers with his thick, hole stretching cock, and insatiable, award-winning bubble butt. When the recent GayVN Award recipient doesn't have a lucky bottom pinned down on set, fans can almost always catch a glimpse of this rock-hard hunk at events and cruises throughout the year. The star just recently wrapped and released his latest athletic feature, Gear Play, on DVD & Downloads with multiple other projects on the horizon. While you wait for more new releases from Austin Wolf, be sure to catch him in the Hot House releases Get LIT, Private Practice & Skuff: Dog House. Join the rest of the gay porn world and keep it locked on Austin Wolf as he continues to prove why he's the best all-top in the biz!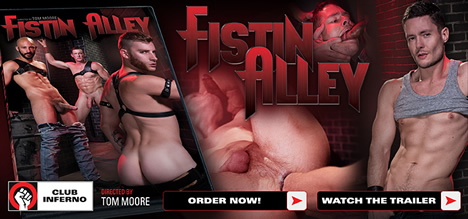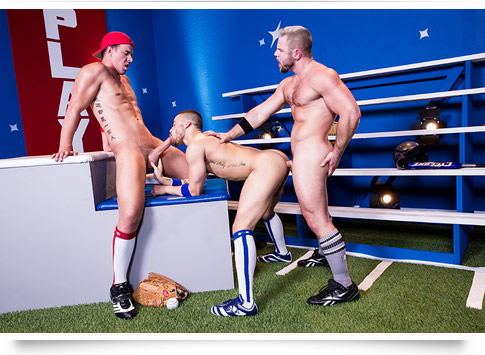 Hot House Hits a Home Run with New Release Gear Play
Hot House has just announced the release of its newest sports-themed feature, Gear Play, on DVD and downloads. Sit back and watch their Gear Play as they peel off sweaty jockstraps, get their balls played, show off their dripping muscles, and blow off steam from rough games and long, hard practices for their coach/director Nick Foxx. The debut scene featuring exclusive Ryan Rose and fan favorite, Sean Maygers, is already available and fans can now purchase the DVD and scene downloads on the Falcon Studios Group Store.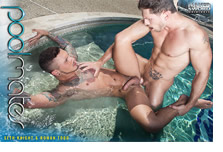 Roman Todd's Long Day's Journey Into Knight - Roman's journey into Seth Knight starts with taking a big plunge into the pool. Then into Seth. And sometimes, those acts are committed simultaneously. Read Full Story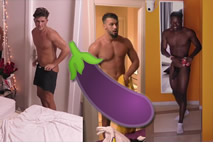 #CelebrityCock: The Biggest Eggplants In Ibiza - Viewers got quite an eyeful this past weekend when the latest episode of "Ibiza Weekender" turned into an eggplant harvest. Our snaps, however, are blur and emoji free. Read Full Story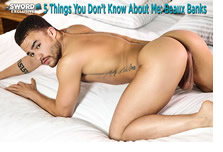 EXCLUSIVE: 5 Things You Don't Know About Me: Beaux Banks - Few have made such an impact in so short of a time as Beaux Banks. Turns out, he's as smart as he is sexy. What else is he a pro at? What are his favorite scenes? What has he only done once? Read Full Story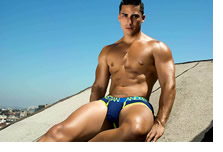 Topher Dimaggio's Third Strike - Yet another accuser comes forward with rape allegations against Topher. Read Full Story


Hot Membership Site Updates Available Now!



Falcon Studios Group Models Appearing Live in a City Near You.
There are currently no model events scheduled at this time!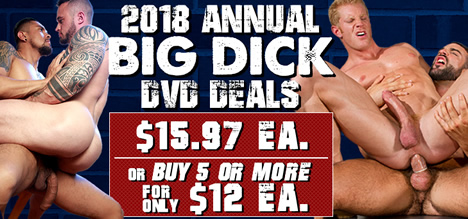 Hey HUNTer's,
Once again, it's time to bring you the best and latest gay porn news and happenings with the latest issue of HUNT eZine! Read up on all-star new releases, ultra-popular featured models, award show recaps and get your free action galleries and download. Enjoy!
If you're gearing up for Sunday's big game and you love a man in sports gear, Hot House knocks it out of the park in Breaking News with the touchdown-scoring hit, Gear Play, on DVD & Downloads. Director Nick Foxx coaches horny athletes on the field all the way to a cum-soaked victory!
Hall-of-Fame pitcher and GayVN trophy winner who stars in Gear Play, Austin Wolf is in our Model Spotlight. Check out all that's needed to know about this dominate hit maker and stop by his free gallery of action shots from Wolf's recent releases.
Check out, not one, but two Free Action Galleries this issue. First, you'll be sweltering under the hot desert sun with only the hottest action shots from Falcon Studios', Mojave Heat. Featuring exclusives JJ Knight & Ryan Rose and packed with fan favs, this gallery is one not to be missed.Not enough free hot action for you? We've added another Free Action Gallery this issue to bring you the sexiest shots from director Steve Cruz's latest Raging Stallion feature, Clothing Optional.
Our Special Feature item celebrates the amazing return of the GayVN Awards and fills you in on the biggest winners of the night…Falcon Studios Group and NakedSword Originals. We took home seven wins and we couldn't be more grateful.
Get comfortable because Studio News is packed with tons of goodies! First up, save tons with our DVD Downloads, where you can get all the scenes from recent movies for the same price as the DVD. Next, one of the most anticipated compilations to date, My Big Fucking Dick – Sebastian Kross, comes to DVD & Downloads. Finally, head on down to Fistin Alley,  the latest intense, hardcore fisting film from Club Inferno.
Don't think we forgot about your Free Scene Download. This week, enjoy a scorching scene featuring Sebastian Kross and Andrea Suarez from Falcon's, Between the Sheets. The award-worthy scene can now be found on the all-new compilation, My Big Fucking Dick – Sebastian Kross.
We'd never forget your special HUNT promotions! Gag on the new Big Dick Download Discounts with over 600 scenes featuring 9+" cocks for only $3.25 ea. Also, take advantage of our Annual Big Dick DVD Deals featuring hundreds of DVD's with huge cocks for $15.97 each or save when you bundle 5 or more for only $12 each.
All our best,
The HUNT Guys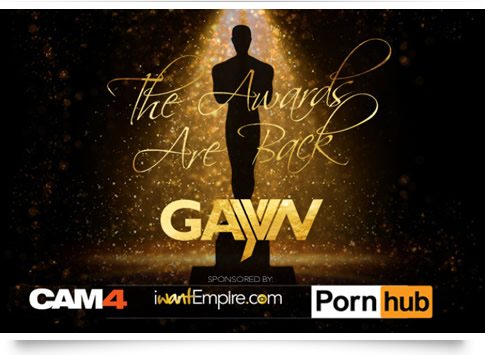 Falcon Studios Group & NakedSword Shine at the 2018 GayVN Awards
Falcon Studios Group and NakedSword Originals celebrated the return of the GayVN Awards scoring seven wins in major categories. Models, directors and executives from Falcon Studios Group and NakedSword Network attended the GayVN Awards held at The Hard Rock Hotel and Casino, Las Vegas on Sunday, January 20, 2018. The GayVN Awards returned in grand fashion after a seven-year hiatus.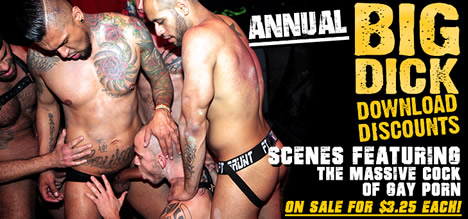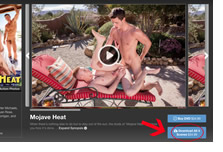 Introducing DVD Downloads - For the first time ever, you can download all scenes from each new release for one low price. Now on the Falcon Studios Group Store, we're offering a new option on recent release DVD pages that allows you to purchase all the scenes that appear on the DVD for the same price as the physical DVD. Read Full Story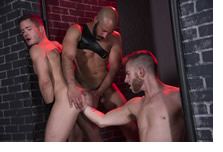 Get Your Hole Gaped Down the Fistin Alley on DVD & Downloads - Welcome to Fistin Alley! The place where all the fist-loving studs and daddies go to lend a hefty hand up the ass. Take a walk through the seedy back alley, choose a horny stud or two to join in your fun, and let them go elbow deep until your rosebud blooms! Read Full Story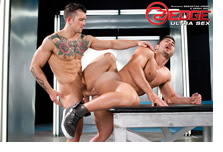 My Big Fucking Dick - Sebastian Kross on DVD & Downloads - Sebastian Kross' massive meat is the star in six jaw-dropping, hot scenes! Read Full Story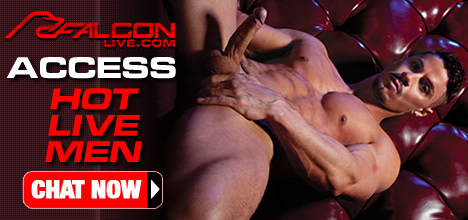 Sebastian Kross & Andrea Suarez in Between the Sheets now found on the new compilation, My Big Fucking Dick - Sebastian Kross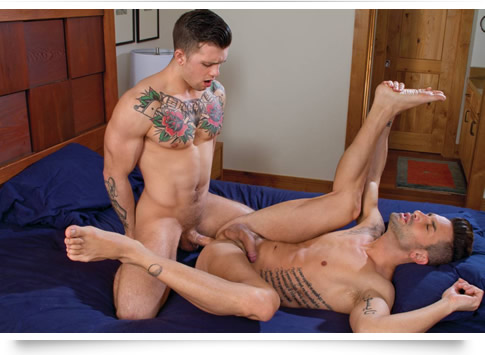 Lips locked in passionate kisses, studs Sebastian Kross and Andrea Suarez make their way towards the bed. Andrea tugs down Sebastian's jeans, revealing the huge bulge of Sebastian's hard cock inside his tight, white briefs. Their sexual heat is boiling over as Andrea kneels down to service Sebastian's massive meat. Sebastian reclines on the bed as Andrea deepthroats his humongous cock. Fingering his own hole, Andrea signals that he wants more. Sebastian dives face first into Andrea's crack, rimming his tight hole in preparation for an intense pounding. Lying face down on the bed, Andrea presents his perfect, round ass for Sebastian to fuck. Sebastian's abs ripple as he bucks his body, giving Andrea exactly what he wants. To get the deepest penetration, Sebastian lays on his back and Andrea slides his hole over Sebastian's throbbing dick. As Andrea grinds from above, Sebastian thrusts from below, and his balls swing through the air. Andrea lays back and throws a leg over Sebastian's shoulder as they near the climax. White gobs of cum gush onto Andrea's abs, and Sebastian adds his own thick, creamy load to the mix.