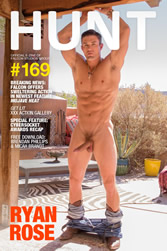 Amazing Content Now Live on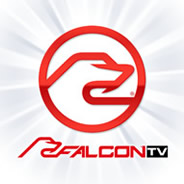 | | |
| --- | --- |
| | Check the listings in your Television Provider's Adult HD OnDemand Menu for: Layover: Anal 2 Pass The Time - The OnDemand HD Release of NakedSword Originals' The Layover Starring: Mickey Taylor, Colton Grey & more! |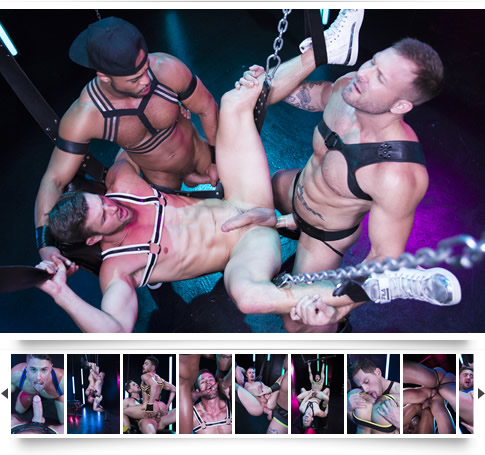 In Get LIT, the sexual play space of the not-so-far-off future has evolved into spectacular setting where the sex is extraordinary. Take a journey into the ultra-modern, sleek sex club with stunning men who take fucking to another level. Let your fantasies unwind with hard bodies, stiff cocks and deep assholes, enjoying sex with added dimensions and acrobatic intensity. Nick Foxx directs this neo-sexual feast starring the horny men of Hot House in Get LIT. This erotic setting and its youthful inhabitants swallow dick, eat ass, and fuck in a whole new way. Beaux Banks is horny for dick and after getting restrained upside down, enjoys the fuck of his life from Roman Todd. Roman won't stop until both studs blow their pent-up loads. Johnny V and Josh Conners find each other in a dark part of the sex club and head to the sling. Johnny plows Josh with his vein-popping cock and leaves the stud as a sticky, panting mess. Sergeant Miles reams Skyy Knox's throat with his massive cock before destroying Skyy's gaping asshole. In the end, Sergeant delivers a load and slathers Skyy with sperm. Micah Brandt, Ryan Rose, and Austin Wolf take turns dominating one another and train fuck. Ryan becomes the main attraction and the other two hunks tag team his ass until Ryan is covered in all of the cum from the three men. There's no stopping the studs of Get LIT in their raunchy sex club where anything goes. Put on your favorite gear, grab your cock, and 'Get Lit' letting these sex-crazed muscle hunks show you around their lair.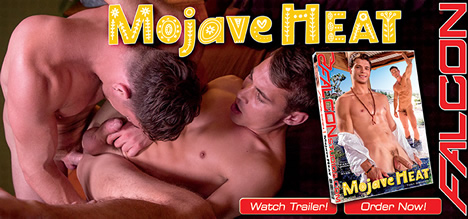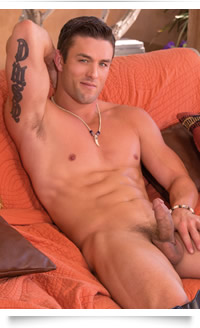 Former United States Marine Ryan Rose is a porn icon to be reckoned with. Blasting onto the scene only 5 years ago, Rose has managed to gain a mountain of followers and admirers around the globe. From Los Angeles to Tel Aviv, Ryan has rocked his thick, 8-inch cock in and out of willing holes and bounced on just as many with his mouth-watering bubble butt. With countless of awards under his belt, Ryan continues to show the gay porn world why he's one of a kind. During the summer months, fans can usually find this powerhouse rockin' a jock at a popular club in a city near you. If you're not as fortunate to catch Ryan Rose live, you can see him in his latest versionreleases Mojave Heat & Route 69. Rose has also stared in the Hot House hit, Get LIT, and the revved-up feature, MXXX: The Hardest Ride, from NakedSword Originals. Keep it locked on Ryan Rose and witness one of gay porn's brightest stars, continue to shine!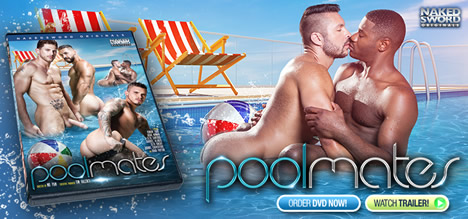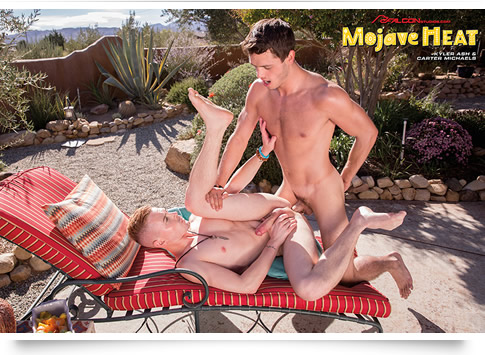 Falcon offers Sweltering Action in Newest Feature Mojave Heat
Falcon Studios Group, America's Gay Porn Company, announced the release of the latest desert scorcher, Mojave Heat. Enter a desert fantasy with 8 horny studs who set their arid locations ablaze. The hotter than the sun release available now on DVD and downloads on the Falcon Studios Group Store.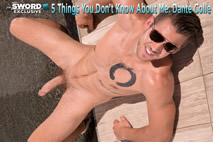 EXCLUSIVE: 5 Things You Don't Know About Me: Dante Colle - Between the blogosphere & social media, everyone can know more about the lives of their favorite porn stars than ever before. But you never learn everything. That's where we come in. Read Full Story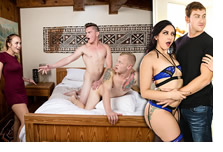 No. Gay Porn Doesn't Need A Ladies' Room - Now NextDoorRaw has drunk the Kool-Aid and is getting into the act too. As far where it started, Men.com as it again too - but have they finally gone too far this time? Read Full Story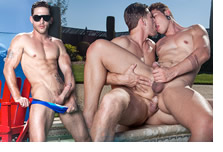 Roman Todd Turns Up The Heat - A steamy underwater fuck turns this pool into a hot tub as Roman Todd stakes his ownership claims of 2018 and Gabriel Alanzo with one big, long, hard, thrust. Read Full Story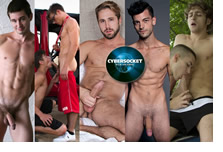 And The Winners Are … - The gay glitterati was out in full force for the 2018 Cybersocket Web Awards. There were gay porn stars, celebrity go-go boys, and eye candy as far as the eye could see. But who took home the trophies? Read Full Story


Hot Membership Site Updates Available Now!



Falcon Studios Group Models Appearing Live in a City Near You.
January 20: Chi Chi LaRue Skin Trade w/ Skyy Knox & Beaux Banks, Flair Nightclub, Las Vegas, NV
January 20: Mason Lear at Entourage Spa, Las Vegas, NV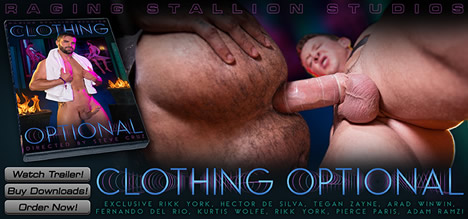 Hey HUNT Men!
We're back with another jam-packed issue of HUNT eZine. When we say packed, we mean PACKED! From multiple new releases and debut scenes, your free scene and chances to win porn, this issue has it all. Let's get right into it!
Beat the heat in Breaking News with the sweltering release of Falcon's latest, Mojave Heat. Directed by award-winner Tony Dimarco, Mojave Heat, follows eight studs that just want to fuck under the hot summer sun. The new movie is now available on the Falcon Studios Group Store.
The face of Mojave Heat and one of Falcon Studios Group's biggest stars of all time, Ryan Rose, appears in our Model Spotlight. Dubbed as one of the biggest gay pornstars of his time, get to know Ryan Rose and join his empire of ever growing fans.
Light up the night in our Free Action Gallery featuring only the sexiest images from Hot House's latest illuminated fuck-fest, Get LIT.
Falcon Studios Group & NakedSword Originals headed to the City of Angels to attend the CyberSocket Web Awards and the Annual XBIZ Awards. Peep the week's highlights from the ceremonies in this issue's Special Feature item.
We've got a lot of Studio News this week. First on the list comes the first 2018 release from NakedSword Original's, Pool Mates. Directed by mr. Pam, the latest poolside scorcher in now available everywhere. Fan favorites Kyler Ash & Carter Michaels debut the latest Falcon feature, Mojave Heat, with a sun-soaked, cum-drenched scene on the patio. International Spanish star Hector de Silva and scruffy stud Tegan Zayne kickoff the release of Clothing Optional, with their debut release from the film. Director Steve Cruz navigates a hunk-infested bathhouse to bring you Raging Stallion's latest feature, Clothing Optional. Starring studs like Arad Winwin & Kurtis Wolfe, Clothing Optional, is now available on DVD & downloads worldwide. Finally, enter now because it's your last chance to win Falcon Studios Group and NakedSword DVDs, downloads and memberships by completing the 2017 Content Survey.
Your Free Scene Download scene features hunky studs Micah Brandt and Brendan Phillips in a steamy scene from Bathhouse Ballers. Similar scenes can now be watched on the latest Raging Stallion release, Clothing Optional.
Want to warm up your cold winter nights? We've got some amazing promotions to keep the fires burning. Load up on beach, poolside and outdoor action with our Scorching Scene Savings where you can get downloads for only $2.95. And, we've got movies featuring the same type of steamy content as low as $9.97 each in our Escape the Cold DVD Savings offer for a limited time.
Whew,
The HUNT Guys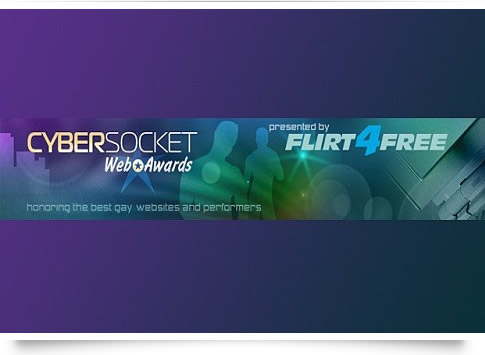 Cybersocket Awards Recap
This week in L.A. Falcon Studios Group & NakedSword Network attended the star studded CyberSocket Web Awards at the PH Nightclub in West Hollywood, and won big! Check out the top highlights from the award ceremony.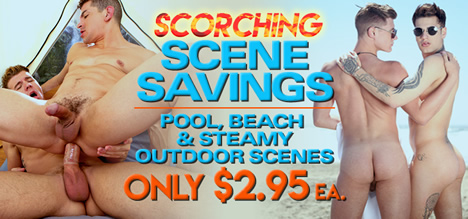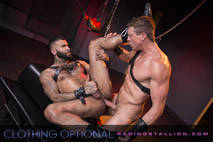 Raging Stallion Releases New Sex Club Feature, 'Clothing Optional' - The Falcon Studios Group brand featuring rough and rugged natural men, Raging Stallion, has released its latest feature, Clothing Optional. Award-winning Director Steve Cruz directs 8 scruffy studs thru the muggy realm of a bathhouse to get the ultimate release. Clothing Optional is now available on DVD and for download on the Falcon Studios Group Store. Read Full Story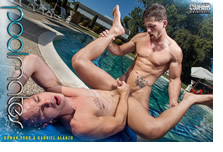 NakedSword Originals' Drops First DVD Release of 2018 - Today, NakedSword Originals is happy to announce the release of their first DVD of 2018, Pool Mates. Directed by NakedSword's award-winning director, mr. Pam and executive produced by Tim Valenti, Pool Mates, is now available on DVD via online and wholesale. Additionally, all individual… Read Full Story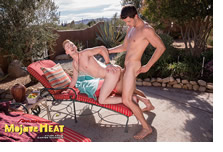 Kyler Ash & Carter Michaels Debut Mojave Heat from Falcon - FalconStudios.com has announced the exclusive world premiere of the debut scene from their latest release, Mojave Heat. The first scene from the new release features fan favorites Kyler Ash and Carter Michaels in a desert fantasy that leaves the ripped studs panting under the hot desert sun. The first… Read Full Story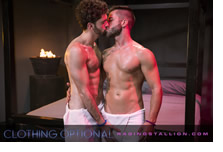 RagingStallion.com Releases First Scene from Clothing Optional - RagingStallion.com, the Falcon Studios Group site featuring natural men, announced the release of the debut scene from its latest feature, Clothing Optional. Award-winning director Steve Cruz navigates a muggy bathhouse with manly-men who just want to fuck.. The scene will go live on RagingStallion.com… Read Full Story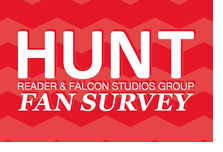 Last Chance to Take the HUNT Reader & Falcon Studios Group Fan 2017 Content Survey - Take the opportunity to provide Falcon Studios Group with helpful feedback about our content. Everyone who participates gets a discount code with chances to WIN DVD's and more. Hurry! The survey ends on January 31, 2018. Read Full Story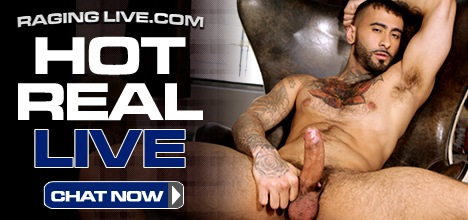 Micah Brandt & Brendan Phillips from Bathhouse Ballers like those found on the new Raging Stallion release, Clothing Optional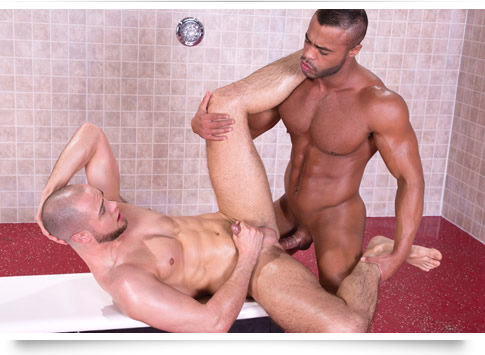 Brendan Phillips hits the communal bathhouse showers to get cleaned up. Micah Brandt is already there, stroking himself under the water. Turning around, Brendan shows Micah a flash of his tight, pink asshole. With a devilish grin, Micah pulls Brendan close for a deep, passionate kiss. Getting down on his knees, Brendan gets a throat full of Micah's hard, thick cock. Bending over a bench, Brendan shows off his tasty ass to Micah, who dives in tongue first for a spit-fueled rim job. Putting his legs in the air, Brendan strokes his cock as Micah eats his ass, depositing plenty of thick spit. Sliding his cock into Brendan's ass, Micah delivers a pounding fuck that stretches Brendan's hole. Doggy style gives Micah even more power to his intense thrusting. With Brendan's tight ass on his cock, Micah goes over the edge and shoots a huge load onto Brendan's ass cheeks. Micah uses his cock to smear his load around on Brendan's ass, then kneels down to get a taste of Brendan's load. Micah's finger in his ass, Brendan lets loose with his hot, white load, which Micah laps up eagerly. Running his tongue along Brendan's body, Micah works his way upwards until their lips meet and they taste Brendan's cum together.