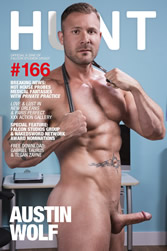 Amazing Content Now Live on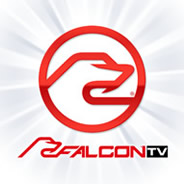 | | |
| --- | --- |
| | Check the listings in your Television Provider's Adult HD OnDemand Menu for: I Screw Str8 Men - The OnDemand HD Release of Raging Stallion's The Woods 2, Part Two Starring: Jesse Santana, Landon Conrad, Paddy O'Brian & more! |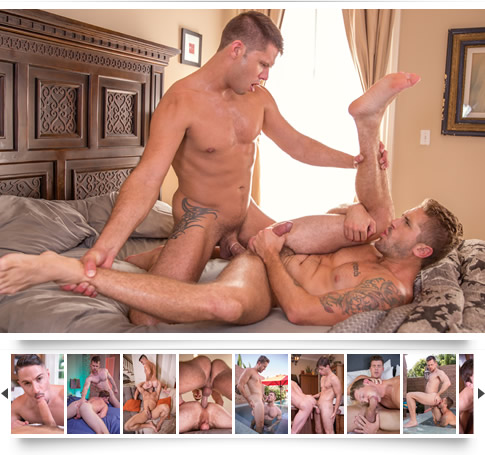 Welcome to New Orleans, where it's balls out and anything goes all day and all night long. The bars are packed, the tourists are out, and the jazz permeates through the humid air and fills up the entire French Quarter. Sit back and take in the sights, try the food, and hit the sheets with 10 hung studs who can't get enough sensory overload in this most amazing of Southern cities. When Wesley Woods catches Tyler Roberts having some pleasurable alone time in the bath, Wesley joins in the fun to offer up a helping hand. Tyler wants more than just a hand and soon has the stud bent over and ready for entry. After a quick dip in the pool, Cooper Dang gets on his knees to service hung and horny Sean Zevran. Sean mounts up and pumps a steady rhythm inside Cooper's tight ass that brings both studs to a creamy release. Soaking wet from the rain, Skyy Knox helps Michael Delray out of his clothes. When Skyy gets Michael hard as rock, he bends over to let Michael fuck him over the kitchen table. It's a hot day in the South when Wesley Woods and Kurtis Wolf decide to cool off in the pool. The studs get horny and after a nice long session of rimming and sucking, the two jocks exchange facials in the pool. Pierce Paris wakes up next to JJ Knight with a massive hard-on. Pierce helps to get JJ in the mood with a nice long blowjob before he bends over to take JJ's humongous dick deep inside his tight, hairy ass. It's another crazy night in New Orleans and everyone is ready for fun – including Brent Corrigan and Kurtis Wolfe. The two muscle jocks sample each other's dicks before Kurtis slides into Brent's bubble butt and pounds away to a happy finish. The next time you're in the French Quarter, you'll always find fun, but you might also find some 'Love and Lust in New Orleans'.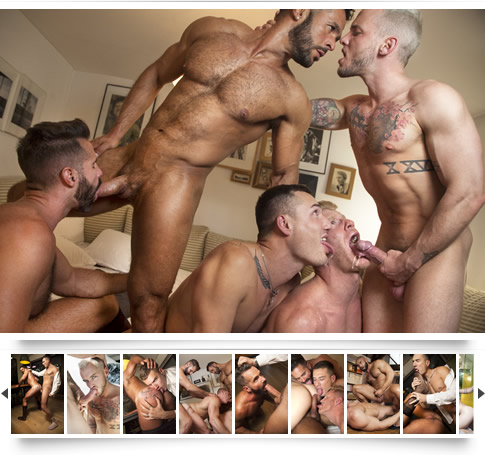 Innocent blue-eyed Colton Grey gets dumped by his dickhead porn star boyfriend Trenton Ducati, so he convinces his best friend Johnny V to leave San Francisco for a trip Gay Paree! The young Americans land with very little cash and even less command of the French language but a case of mistaken identity by Theo Ford leads them to a gorgeous penthouse and a series of misadventures involving two Spanish hit men, Dani Robles and Deni Vega, a grudge fuck with sexy Brit Gabriel Cross, and a steamy encounter with international superstar Francois Sagat. Debts are paid, everyone gets laid, and memories are made in Paris Perfect!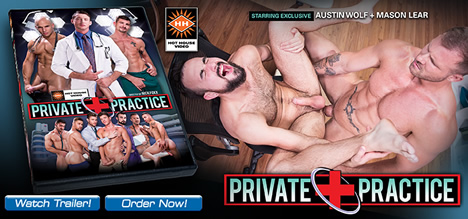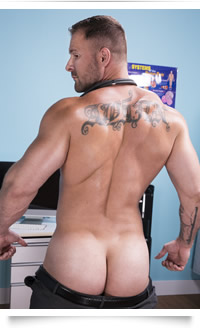 Dominate muscle daddy and Falcon Studios Group Exclusive Austin Wolf has turned himself into a household name loved by legions of fans around the world. His followers can't get enough of this aggressive top's thick, hole-stretching 8.0" cock, spectacular bubble butt and muscle-riddled body. And if his physical attributes don't have you swooning, his Texas-Boy charm and cheery personality will. Wolf often jets around the world to appear live for fortunate fans, but if you don't catch him live and in person, you can find him appearing regularly in Hot House features. Austin just wrapped a Hot House film with director Nick Foxx titled, Get LIT that hits streets later this year. While you wait for that, catch Austin in his recent Hot House releases including, Private Practice, Skuff: Dog House, The Fixer and One Night at the Ready. Join the ever-growing fan base behind Austin Wolf and witness him deliver award-winning performances over and over again!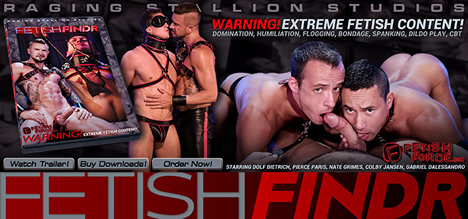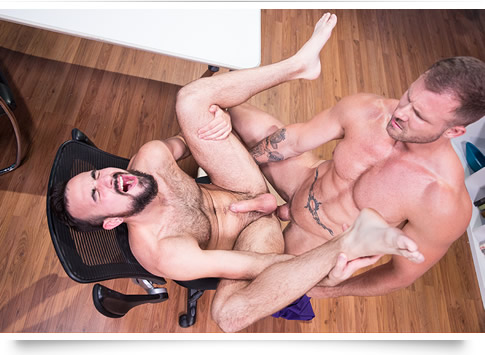 Hot House Probes Medical Fantasies with Private Practice
Hot House announces the release of Private Practice, a place where the professional line between doctors, nurses, interns, and patients is severely blurred with even one wayward glance. Directed by Nick Foxx, Private Practice is available on DVD and through download on the Falcon Studios Group Store.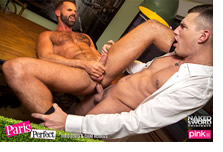 Theo Ford and Dani Robles' "French Dressing" Recipe - When Dani Robles shows up to collect on a debt, Theo Ford flips the script so it's Dani who ends up paying -- and using his most valuable currency to do it. Read Full Story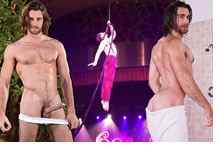 Woody Fox Is Now A Big Top Under The Big Top - Great news, guys, We no longer have to fly to Australia for a Woody Fox fix. In fact, you'll never believe where he's been hanging around lately. Read Full Story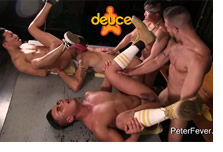 PeterFever Goes Full Frontal Franco - "The Deuce" aims to take us back to when porn was as sexy as it was entertaining. Ever wondered what the '70s would have looked like if the pimps and whores of the day were gay instead of straight? Wonder no more. Read Full Story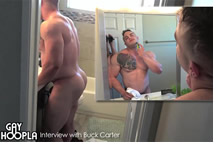 Our Exclusive: Backstage With Buck Carter - For the first time ever, GayHoopla went behind the scenes & they are sharing it exclusively with us. How did he get that bruise? Which fuck resulted in a broken bed? What did he do in Julian's face? Read Full Story


Hot Membership Site Updates Available Now!



Falcon Studios Group Models Appearing Live in a City Near You.
No events currently scheduled! Check back soon!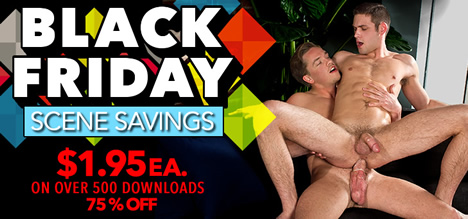 Hey HUNT Men,
We hope you had a fantastic Thanksgiving filled with tons of great food and time with those closest to you. Our team is thankful for all you fans who read every issue of HUNT and continue to support Falcon Studios Group and NakedSword Originals. Cheers to you!
While you were enjoying your holiday, the HUNT Team has been at headquarters cooking up this issue filled new releases, award nominations (we're thankful for those too), hot free galleries and debut scenes. We hope you're not too stuffed, yet, because issue 166 will fill you up with porn goodies!
Head to the doctor's office for a check up and tons dick in Breaking News. Hot House famously brings to life the medical fantasy between doctors and their patients with the all-new release of Private Practice, on DVD & Downloads. Turn and cough!
Headliner of Private Practice and all-around porn juggernaut, Austin Wolf, features in the Model Spotlight. Read up on why the porn world finds it so easy to drool over this dominant muscle daddy and be sure to jerk off to his gallery of hot action images.
We're kicking off the season of giving with not one, but TWO Free Action Galleries. First, rub one out to the scorching images from the New Orleans hit, Love & Lust in New Orleans. Then, take a quick break and get right back at it with action shots from the international blockbuster, Paris Perfect.
2017 has been an amazing year for Falcon Studios Group and NakedSword Network and we're celebrating with a total of 70 nominations for the 2018 GayVN Awards and 27 nods in the 2018 XBIZ Awards in our Special Feature area. From top models to blockbuster hits, Falcon Studios Group and NakedSword Network have dominated nominations from both adult industry publications.
Studio News is jam packed with new releases, compilations and debut updates. First, log on to Fetish FIndr, and find an eager pig begging for a fist in the latest Club Inferno produced DVD & Downloads. Then, muscle-hunk Sean Zevran and Carlos Lindo premiere the debut update from Hot House's new release, Private Practice. Finally, fans of Tegan Zayne can finally get all his hottest scenes in one place with the release of the all-new compilation, A-Team All Stars: Tegan Zayne, on DVD & Downloads.
If it's great deals on DVDs and Scenes that you're looking for, we're keeping the Black Friday DVD and Scene Promotions and daily Cyberweek Deals on exclusively for HUNT readers. Visit our On Sale Now page on the Falcon Studios Group & NakedSword Store to find thousands of products at the best prices of the year: Scenes as low as $1.95 each and DVDs starting at $7.97 each.
We're not done giving away free stuff yet! Your Free Scene Download this week includes a cum-drenched scene featuring scruffy hunks Gabriel Taurus and Tegan Zayne from Raging Stallion's, Erect This!. This sexy scene can now be found on the new compilation, A-Team All Stars: Tegan Zayne.
Stay Warm,
The HUNT Team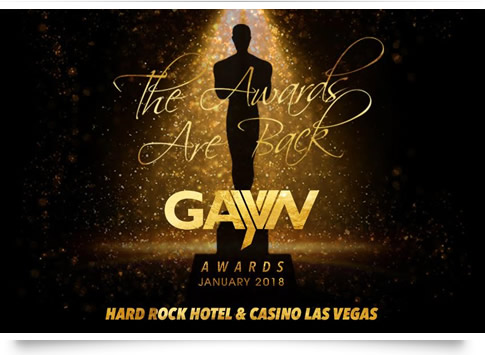 Falcon Studios Group & NakedSword Network Dominate with 69 Nominations for the 2018 GayVN Awards
Falcon Studios Group and NakedSword Originals have dominated the nominations for the 2018 GayVN with a grand total of 70 nominations. The GayVN Awards, produced by AVN Magazine, salute excellence in gay adult entertainment. Winners will be announced at the 2018 GayVN Awards Show, Sunday, January 21, 2018 at the Hard Rock Hotel & Casino in Las Vegas.


Special Feature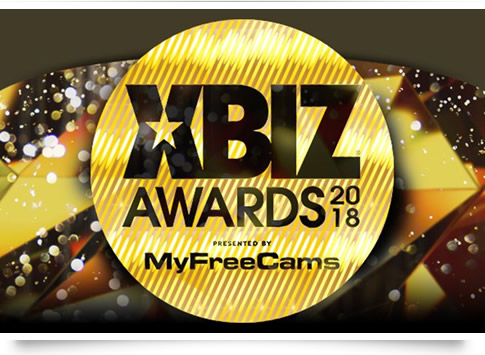 Falcon Studios Group & NakedSword Network Snag 27 XBIZ Awards Nominations
The adult entertainment industry's biggest awards event, the 2018 XBIZ Awards, have honored the exclusive models, executives, directors and movies of Falcon Studios Group and the NakedSword Network with a total of 27 nominations.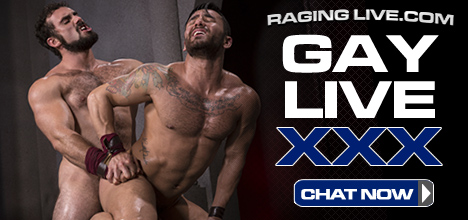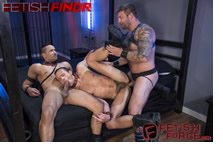 Get Online with Fetish Findr Now on DVD & Downloads - In Fetish Findr, two doms and three subs are on an online mission to find their ultimate fetish turn on. Find out what makes masters and slaves tick when award-winning fetish director Tom Moore brings you five hot and horny studs seeking out other kinky studs in Fetish Findr. Read Full Story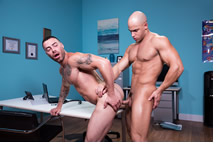 Sean Zevran and Carlos Lindo Debut Private Practice on HotHouse.com - HotHouse.com has announced the exclusive world premiere of the debut scene from their latest DVD, Private Practice, headed up by award-winning director, Nick Foxx. The first scene from the new release features Hot House fan faves Sean Zevran and Carlos Lindo in a medical exam that ends with the doctor. Read Full Story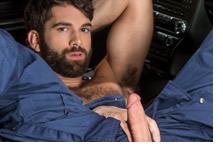 All New Compilation, A-Team All Stars: Tegan Zayne, on DVD & Downloads - A-Team All-Stars: Tegan Zayne is a collection of the finest sex ever shot by Falcon Studios Group A-Team Exclusive Tegan Zayne. This collector's edition includes Tegan Zayne's hottest man-on-man action compiled into one steamy, dick-hardening, orgasm-creating DVD. The Falcon Studios Group A-Team is a. Read Full Story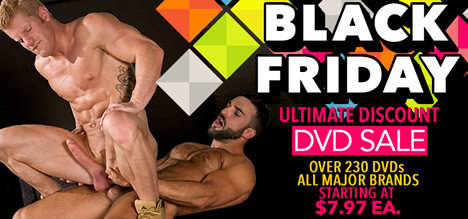 Gabriel Taurus & Tegan Zayne in Erect This! now on FVS610 A-Team All Stars: Tegan Zayne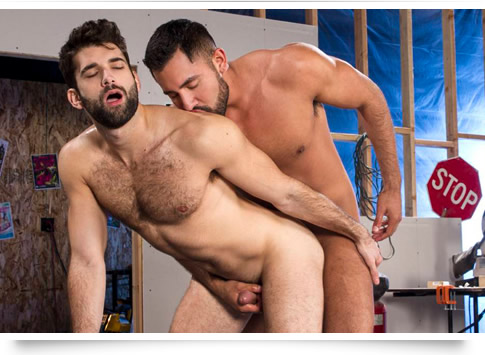 The pressure is high to get the job done on time, so Gabriel Taurus saves time by taking a piss in a bucket. Tegan Zayne comes over to lend a helping hand. Gabriel's overalls fall to his knees as he and Tegan make out. Gabriel slides his tongue between Tegan's hairy ass cheeks, then probes the hole with his thumb. Sinking to his knees, Tegan sucks Gabriel's cock until saliva drips off his chin. Tegan bends over for Gabriel to take control. As Gabriel slides inside, Tegan moans with pleasure. Tegan rolls onto his back, and Gabriel's pummels him like a jackhammer. They fuck so hard, the workbench starts sliding across the floor. When he's ready to blow his load, Gabriel stands over Tegan and shoots across his face, and Tegan cums with the taste of Gabriel's load in his mouth.