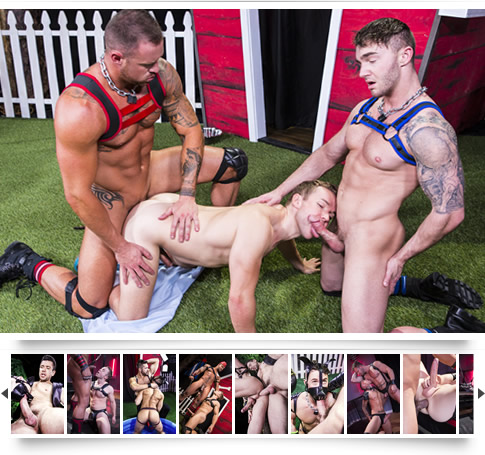 Welcome to the world of Skuff: Dog House, where puppies please their masters and the reward for good behavior is always a nice fat dick. Sit back and watch director Nick Foxx's latest as the pups of Hot House sniff bulging crotches, gnaw on big fat bones, and get their asses humped doggy style! When mailman Gabriel Cross takes too long to deliver the mail to the Skuff: Dog House, pups Michael Roman and Jake Ashford wrestle the him to the ground before sniffing and humping his butt. Trenton Ducati is training puppy Skyy Knox in the yard and when Skyy carries out every command perfectly, he's rewarded with Trenton's big curvy cock planted firmly in his tight ass. Beaux Banks is one stinky pup and Seth Santoro gives him a bath in the yard. Beaux nibbles on his daddy's bone to make it nice and hard before Seth screws the pooch and rewards his best friend with a snout full of jizz. Danny Gunn has been a good boy in his cage while his daddy, Austin Wolf, has been away. Austin lets Danny out to play and stretches his hole before fucking the cum right out of him. Jason Vario has his pup slave, Gabriel Cross, on a tight leash. Gabriel will do anything to please his daddy and after getting slammed doggy style, Gabriel takes a fresh load of cream on his panting, begging schnoz. Whatever your desire, these obedient pups will deliver. Who let the dogs out of the Skuff: Dog House? Hot House, of course!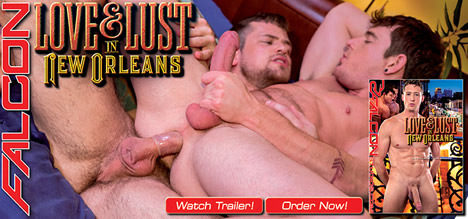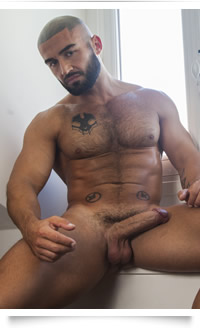 International porn superstar François Sagat is a stunningly striking man known and loved around the globe. After launching his gay adult career in 2005 as an Exclusive for Raging Stallion Studios, and catapulting into the stratosphere with the studio's award-winning mega-hit Arabesque shortly thereafter, François has become one of the biggest stars in the history of gay porn. François even crossed over into the mainstream modeling and film world with countless editorial photo shoots and a cameo appearance in the gory Hollywood blockbuster, Saw 6. Recently, François took a break from performing and spent some time in the Paris art scene, but now he's brought back his thick, uncut cock and insatiable bubble butt to the world of gay porn for multiple studios. Earlier this summer, Sagat returned to making gay porn features as he joined NakedSword Originals in Paris to film the blockbuster, Paris Perfect. The sensational scripted movie is now available worldwide, and Sagat is undeniably outstanding! Fans are encouraged to check out Paris Perfect and revisit François starring in epic Raging Stallion titles like Arabesque, Bedroom Eyes, Manefesto and Brutal, Part 2, and also in Falcon's cock-to-cock feature, Ringside, in his unforgettable scene with fellow superstar Erik Rhodes. Get to know the François' extensive library, and please join Falcon Studios Group and NakedSword Network in welcoming back one of the most iconic models the world has ever jacked off to!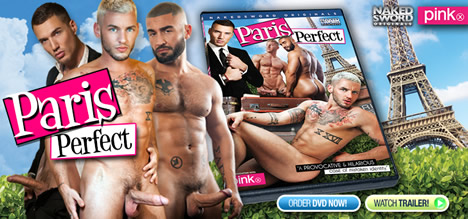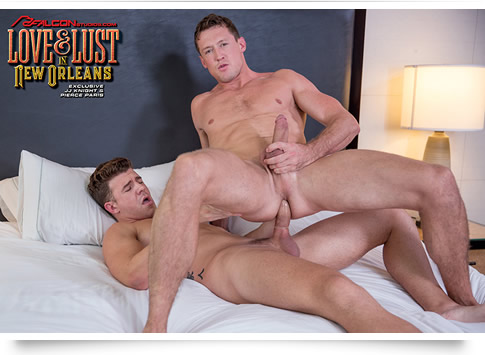 New Falcon Feature Explores Love & Lust in New Orleans
Falcon Studios Group, America's Gay Porn Company, announced the release of Falcon Studios' latest feature Love & Lust in New Orleans, a showcase of the sights, food, and nightlife of New Orleans and all the gay love and lust the city has to offer. The steamy release will be available on November 10, 2017 on DVD at retailers and for DVD and download from the Falcon Studios Group Store.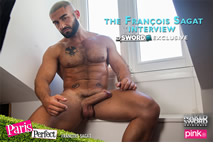 François Sagat Takes On His Gay Porn Past & Future - Ahead of the premiere of "Paris Perfect" later this week, star François Sagat sat down with us exclusively on how the industry has changed, how he's changed with it, his favorite co-stars, and his hottest scenes ever. Read Full Story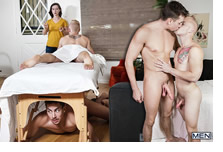 That Time Again: Do Women Belong In Gay Porn? - Judging by the offerings du jour, it's becoming apparent that gay porn has a 30-day cycle. But is this "monthly visitor" any more welcome this time? Read Full Story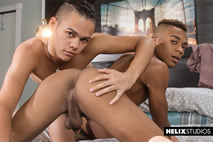 "Diversity Comes to Twink Town - We've met Marcell Tykes & today we meet his boyfriend making his gay porn debut. That's news. The fact this is Helix's first scene with two twinks of color shouldn't be news. But it is. And good news at that. Read Full Story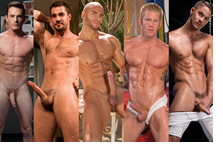 What Winners Look Like - If they fuck like a winner, rim like a winner, and cum like a winner, then ... Read Full Story


Hot Membership Site Updates Available Now!



Falcon Studios Group Models Appearing Live in a City Near You.
November 17 & 18: Ryan Rose at LeBoy, Fort Lauderdale, FL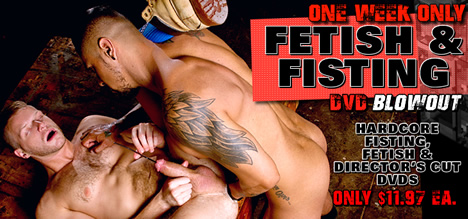 Hey HUNT Guys,
T.G.I.F.! We're ecstatic we made it through another week and up to another issue of HUNT eZine! Buckle up because this issue comes massive with iconic models, multiple new releases, new debut scenes and more! It may be getting cooler but we're always finding ways to heat things up!
First up, join Falcon Studios and co-directors Tony Dimarco & Chi Chi LaRue in Breaking News for the highly anticipated release of, Love & Lust in New Orleans, on DVD & Downloads. The 10-hunk cast of heavy hitters take on the Big Easy and enjoy lots of hot sex while enjoying NOLA!
From porn, to Hollywood and back to porn again! Iconic superstar François Sagat, lands in the Model Spotlight. Get a blast from the past and a refreshing taste of the present in Sagat's memorable action gallery and be sure to catch him in the newest NakedSword feature, Paris Perfect.
It's been a ruff week but Skuff: Dog House will help you relieve some tension in our Free Action Gallery. See the pups get trained and pounded by their masters in the scorching gallery from Hot House's latest.
NakedSword jets off to Paris, France on an epic adventure showcased in our Special Feature. Directed by award winner mr. Pam, Paris Perfect is guaranteed to be one of the biggest hits of the year! Get it today on DVD & Downloads on the Falcon Studios Group Store.
Studio News gets caught up in airport security! First, join director Steve Cruz for his latest comedy style porn, TSA Checkpoint, on DVD & Downloads. Not sure you want the whole movie yet? Get the debut scene first from TSA Checkpoint, featuring exclusive Rikk York and hairy stud, Daymin Voss.
Before we wow you with incredible Black Friday deals starting next week and Cyberweek savings the following week, there are a few days left access incredible Fetish & Fisting discounts with our Fetish & Fisting Scene Blowout that gives you 60% of select hardcore scenes and the Fetish & Fisting DVD Blowout delivering the hottest DVDs for only $11.97 each.
We're so excited François Sagat is back we're featuring him in your Free Scene Download this week. Originally from the Raging Stallion feature, Apex, the free scene celebrates the return of François in his latest feature release, Paris Perfect.
Until Next Time,
The HUNT Team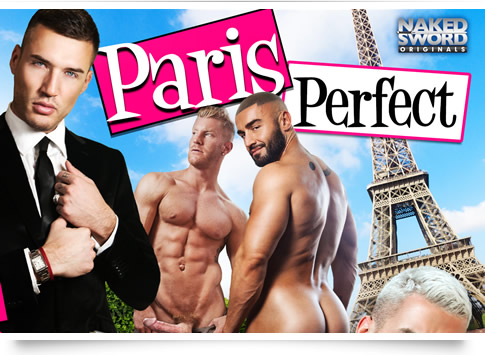 NakedSword Originals' End-of-Year Blockbuster Paris Perfect Now Available
NakedSword Originals is happy to announce the release of their end-of-year blockbuster movie, Paris Perfect. Directed by NakedSword Originals' award-winning director mr. Pam, Paris Perfect, is a beautifully shot, sex-drenched, romp through the city of love that was shot on location in Paris, France in conjunction with French broadcasting company PinkX. The big budget release features an all-star cast that includes: Colton Grey, François Sagat, Johnny V, Trenton Ducati, Theo Ford, Dani Robles, Gabriel Cross, and Denis Vega.
Innocent blue-eyed Colton Grey gets dumped by his dickhead porn star boyfriend Trenton Ducati, so he convinces his best friend Johnny V to leave San Francisco for a trip Gay Paree! The young Americans land with very little cash and even less command of the French language but a case of mistaken identity by Theo Ford leads them to a gorgeous penthouse and a series of misadventures involving two Spanish hit men, Dani Robles and Denis Vega, a grudge fuck with sexy Brit Gabriel Cross, and a steamy encounter with international superstar François Sagat. Debts are paid, everyone gets laid, and memories are made in Paris Perfect!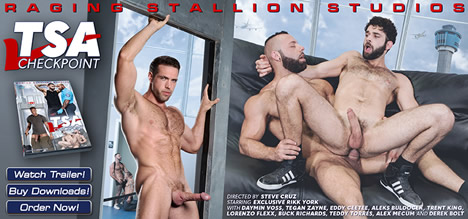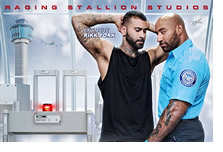 The Strip Search is Over – Raging Stallion's TSA Checkpoint is Now Available - Raging Stallion has released its latest feature, 'TSA Checkpoint'. Award-winning Director Steve Cruz navigates a cast of 11 hung and horny men through steamy airport security fantasies. Passengers, Federal Agents, and airport employees hook up to suck and fuck their way… Read Full Story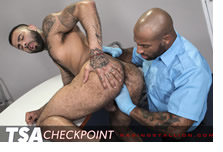 RagingStallion.com Releases First Scene from New Sexual Satire TSA Checkpoint - RagingStallion.com, the Falcon Studios Group site featuring natural men, announced the release of the debut scene from its latest feature, TSA Checkpoint. Award-winning director Steve Cruz directs Rikk York and Daymin Voss in an all-too-familiar airport security scene that showcases a bit of comedy and a… Read Full Story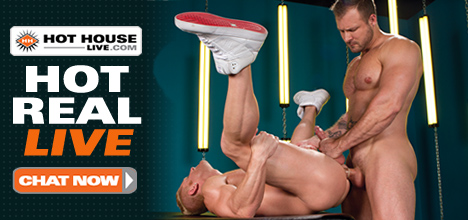 François Sagat in Apex celebrating his appearance in the NakedSword Originals' Blockbuster Paris Perfect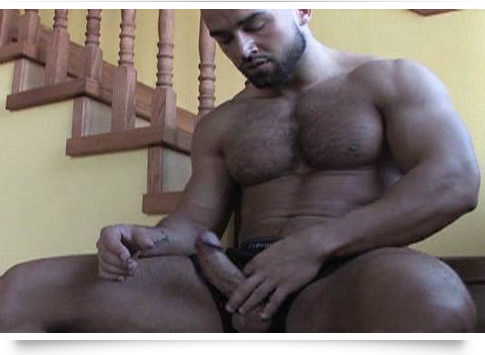 Superstar François Sagat sits by himself on a staircase in a stunning mansion, his dick out and proud. Using his own spit for lube he strokes his French dick and looks directly into the camera. He also offers us a view of a perfect ass hole, pink and puckered, before he blows a giant load. A great scene.