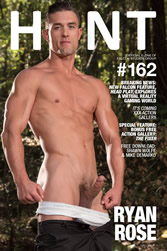 Amazing Content Now Live on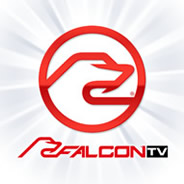 | | |
| --- | --- |
| | Check the listings in your Television Provider's Adult HD OnDemand Menu for: San Francisco Anal Cyclists - The OnDemand HD Release of Falcon Studios's Urban Spokes Starring: Ryan Rose, Brent Corrigan, JJ Knight & more! |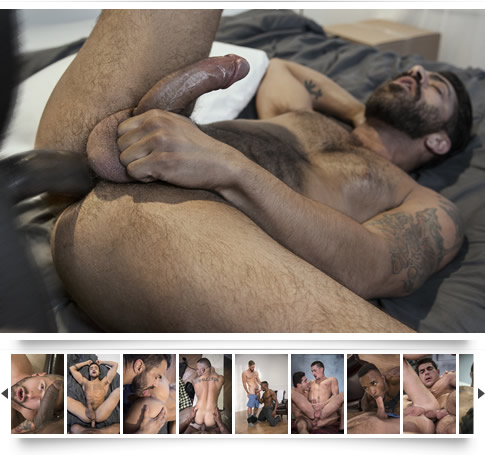 It's Coming and you better be ready for thrilling, intense, hardcore action. Sometimes when bad things happen, that darkness rips a hole from this world into the next blurring the lines of reality. After unsolved murders occur in an old house, a group of friends dare each other to spend the night there. The curse of the murder house continues as the body count piles up. Even a slick makeover from a daring real estate agent isn't enough to break the curse. Jason Vario, Lorenzo Flexx, Jack Hunter and Damien Stone break into the house to spend the night. Jack and Damien are forced to share a sleeping bag. Damien convinces Jack that he will be less scared with a dick in his mouth then he takes it to the next level and pounds the hell out of Jack's tight ass. Jason and Lorenzo get down to business when Lorenzo bends over to take Jason's massive cock up his ass. Who will make it through the night and win the bet? Some time later, real estate agent Wesley Woods invites his online trick, Pheonix Fellington, over to fuck in the newly renovated property before an open house. Wesley plows the hung, ripped stud right there in the living room. Adam Ramzi shows up and purchases the house for a steal despite Wesley's confession of foul play. Moving day for Adam arrives and his boyfriend, Beaux Banks helps him to get settled. Are they really in the house alone? After they unload the truck, Adam unloads on the young jock in the new master bedroom. Beaux refuses to spend the night in the creepy house. Adam falls asleep in a pill-induced stupor to be awakened by a spiritual force (Noah Donovan). Is Adam dreaming? Why is Adam so turned on? Is this really happening? Watch It's Coming now to get all the answers, because it will have you cumming again and again.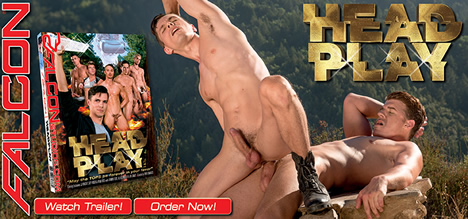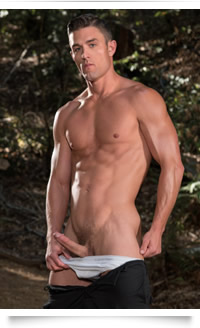 Former United States Marine turned porn juggernaut Ryan Rose embodies the word superstar! Famed worldwide, this internationally renowned gay performer has captured the cocks and hearts of fans from Los Angeles to Tel Aviv and everywhere in between. Swinging around an 8.0" fuck stick and eager ass cheeks, this versatile performer blows away the competition with his thick wads and captivating performances on screen. Rose rarely sits in one place for too long and fans can often catch him sporting a jock, flaunting his assets as his dances the night away at multiple appearances throughout the year. Most have already witnessed Ryan Rose in action but in case you haven't, make sure to catch his Performer of the Year persona in his latest movies Head Play, Route 69 and Code of Silence, all from Falcon Studios. Rose also recently appeared in the motocross fuck-fest MXXX The Hardest Ride, from NakedSword. Get to know this iconic exclusive and see for yourself in his action gallery below why he's one of the best in the biz!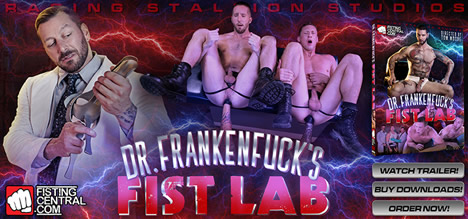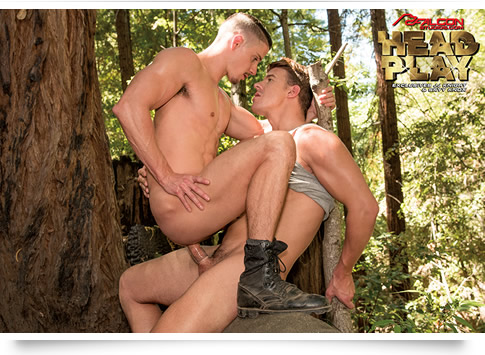 New Falcon Feature, 'Head Play', Explores a Virtual Reality Gaming World
Director Tony Dimarco Brings the Fantasy of Passion and Competition to Life
Falcon Studios Group, announced the release of the latest Falcon feature, 'Head Play,' a futuristic film set in the present that explores the blurred lines between reality and fantasy in the world of virtual reality gaming. The intriguing world of sex, rivalry, and alternate reality in 'Head Play' will be available on October 6, 2017 on DVD and download from the Falcon Studios Group Store.
The A-list cast of 'Head Play' is headlined by Falcon Exclusives Ryan Rose, JJ Knight and Skyy Knox, plus fan favorites Roman Todd, Jay James and Alex Chandler.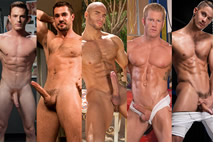 What Winners Look Like … - If they fuck like a winner, rim like a winner, and cum like a winner, then … Read Full Story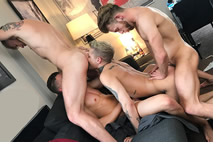 First You Go "Guyspotting", Then It's Party Time - Mickey Taylor and Gabriel Phoenix are high on love but sometimes that's not enough. But when you add in the uncut slabs of Billy Rock and Matthew Anders, now it's a real sausage fest. Read Full Story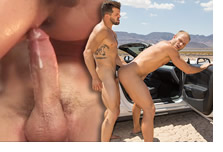 "Blake & Brysen: Bareback" Sean Cody Is Woke - "Blake & Brysen: Bareback" will not only be remembered as one of the best scenes of the year, but for something much more important. "Blake & Brysen: Bareback" is the scene that saved Sean Cody. Read Full Story


Hot Membership Site Updates Available Now!



Falcon Studios Group Models Appearing Live in a City Near You.
October 21: Austin Wolf at HustlaBall Germany, Berlin, Germany
October 29: Skyy Knox & Kurtis Wolfe w/ Chi Chi LaRue at The Saloon, Minneapolis, MN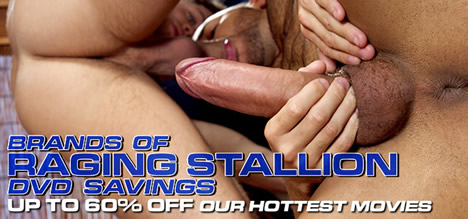 Hey HUNT Hunks,
Happy October! The leaves are starting to turn and it's time to stay home, dress up warm and dive cock first into another packed issue of HUNT eZine! This week we have some massive announcements with a Falcon exclusive appearing on Howard Stern, a new release, two debut scenes, and multiple free action galleries to satisfy your constant boner.
Get your head in the game with Tony Dimarco in Breaking News for the release of his newest film, Head Play, on DVD & downloads. Head Play brings to life high-energy virtual reality games mixed with hunky men having hot sex. Catch it on DVD & download.
Retired USMC veteran Ryan Rose, who appears in Head Play takes over our Model Spotlight. Find out what Ryan has been up to for the past 6 months and don't forget to rub one out to his gallery featuring the hottest action shots from his most recent releases.
Once again, we're loading you up with two Free Action Galleries. First, step into Steve Cruz' murder house in his all-new psychological thriller, It's Coming. Then, as our Special Feature item, lies and betrayal weave an intricate tale filled with sex and money in, The Fixer BONUS Free Action Gallery.
We're extra excited about all of the Studios News this issue.  Kick off October proper with the release of Fisting Central's new release, Dr. FrankenFuck's Fist Lab, on DVD & Downloads. It's alive! Then, exclusive heavy-hitters Skyy Knox and Ryan Rose unite to bring you the debut scene from Head Play. Also debuting this week is the first scene from Raging Stallion's upcoming feature, Trapped, featuring Tegan Zayne & Kurtis Wolfe. Last but most definitely not least, Falcon exclusive JJ Knight recently appeared on The Howard Stern Show to kick off the popular radio stations Cocktober event by banging a gong with his schlong.
Deals, Deals, Deals…we've got the Brands of Raging Stallion DVD Savings offer, giving you up to 60% off some of the hottest movies ever released by the natural, rugged studio! And, the Raging Stallion Brand Download Deals, saves you $5 off every scene. With over 600 downloads on sale at only $2.95 each, you're guaranteed to find hot sex for super low prices.
If the free galleries, hot news and great deals weren't enough, your Free Scene Download this week features Falcon A-Team Alumni Shawn Wolfe in a steamy scene with Mike DeMarko from Monster Bang's Filthy Fucks. This smokin' hot scene can now be found on the all-new compilation, A-Team All Stars: Shawn Wolfe.
Have Fun!
The HUNT Team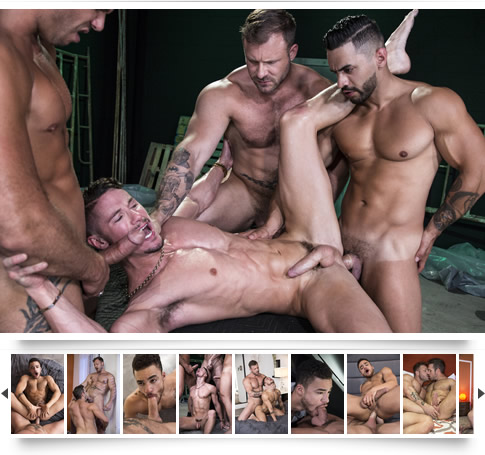 The torrid love affair of a wealthy married man is secretly taped by his sexy young lover. Looking for some fast money he sells the sex tape to a dangerous man who specializes in ruining reputations for his own financial gain. But the blackmailer didn't count on The Fixer, a vigilante problem solver who uses all of his sizable weapons to save the couple from extortion. Who will come out on top in this exciting sexual thriller? Find out as Director Nick Foxx invites you into the dark underworld of The Fixer. Infidelity, betrayal, kidnapping, blackmail and amazing hardcore SEX are all on display in Foxx's sordid sexual tale featuring six hunky studs in a dark web of greed, lust and redemption. The mayhem all starts when Austin Wolf (Alex) meets hunky Alex Mecum (Derek) for an affair in a seedy motel. After reaming Alex's tight ass, Austin reluctantly leaves him alone, but not all is as it seems. Back at home, Austin is hanging out with his husband, Beaux Banks when they receive a blackmail video of Austin's affair demanding money. The two devise a plan, but only after Austin gets his dick serviced and Beaux gets his hole stretched. Beaux pays a visit to Skyy Knox, who is out to destroy Austin's reputation. Not only does Skyy want money, he wants the thing dearest to Austin's heart – Beaux. Beaux reluctantly gives himself over and gets his hole abused on the hood of his car. Austin, Tyler Roberts, and Arad Winwin arrive at Skyy's secret location. To punish Skyy for his indiscretions, the three hunks take turns tag teaming his face and ass and stretch him to the limits with an extra-long session of double penetration. Don't take your love or your life for granted because not everyone has enough money or The Fixer to help make their problems go away.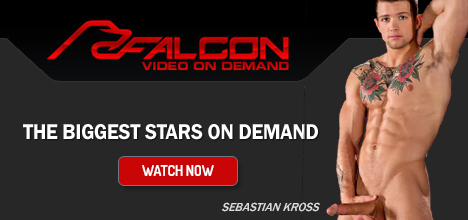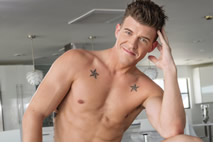 Exclusive JJ Knight Appears on The Howard Stern Show to Kick Off Cocktober - Falcon Exclusive and gay porn superstar, JJ Knight, appeared on The Howard Stern Show, Monday, October 2 to kick off Cocktober. On Stern's Sirius XM show channel 100 - Howard 100, October becomes Cocktober, in which 11 live shows will include entertaining "penis-focused" on-air segments. Read Full Story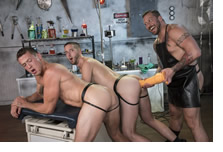 Kick Off Halloween Season with Dr. FrankenFuck's Fist Lab on DVD & Downloads - Welcome to Dr. FrankenFuck's Fist Lab, a mad fister's hideaway, where he conducts hardcore experiments. Hugh Hunter is Dr. FrankenFuck in this sci-fi fisting thriller brought to you from the twisted mind of director Tom Moore. The mad Doctor has created two muscle stud monsters and he's devised… Read Full Story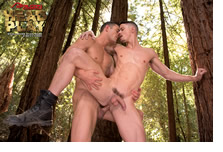 Falcon Exclusives Ryan Rose and Skyy Knox Play Hard in Premiere of 'Head Play' - FalconStudios.com has announced the exclusive world premiere of the debut scene from Tony Dimarco's latest creation, Head Play. The first scene from the new release features Ryan Rose and Skyy Knox in an adventurous virtual reality game that pits the two hunks against each other. Read Full Story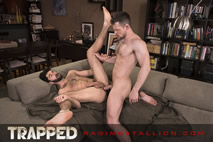 RagingStallion.com Releases Debut Scene from Sexual Mystery 'Trapped' - RagingStallion.com, the Falcon Studios Group site featuring natural men, announced the release of the debut scene from its latest feature, Trapped. Award-winning director Chi Chi LaRue team deliver the premiere scene which sets the dark and sexy tone for the rest of this mysterious sexual adventure. Read Full Story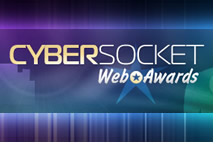 Falcon Studios Group & NakedSword Network Score 45 Cybersocket Nominations - Falcon Studios Group, NakedSword Network and the exclusive models of the studios received an impressive total of 45 nominations in the 18th Annual Cybersocket Web Awards. Read Full Story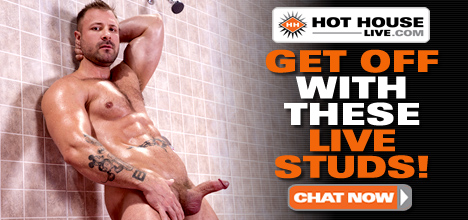 Shawn Wolfe & Mike DeMarko from Filthy Fucks now on A-Team All-Stars Shawn Wolfe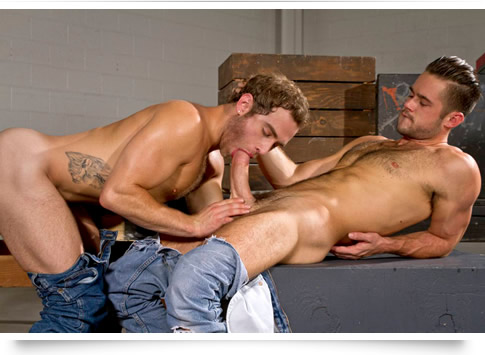 Shawn Wolfe and Mike De Marko are two scruffy otters, drawn together by an intense magnetism. Mike immediately starts sucking Shawn's hard cock. There's a rip in the crotch of Mike's jeans, and his thick dick pushes straight through the hole. Spotting Mike's cock throbbing in the air, Shawn swoops down and swallows it. Mike's cock is so large and fat that Shawn has to rip open those jeans even more so that everything is fully exposed, including Mike's balls. But it's Mike's hole that Shawn really wants to get to. As he licks, tongues, and kisses the pink center, Shawn turns his eyes to you with a gaze so powerful, you can practically taste Mike's delicious ass yourself. With Mike's hole slick and ready, Shawn thrusts himself inside with full power. The faster Shawn fucks, the harder Mike wants it. When Mike flips from his knees onto his back, his sexy, hairy torso fills the screen. He grabs his dick and shoots across his ripped abs, with Shawn spraying a giant load on top.