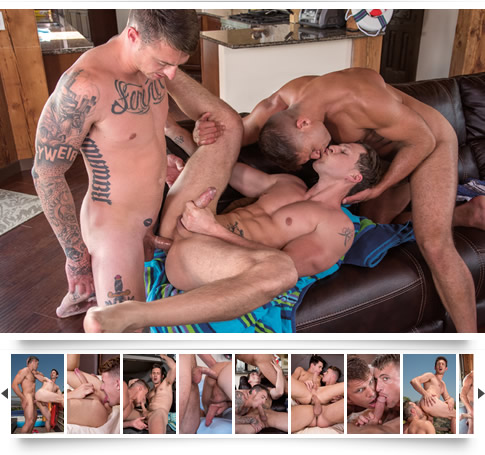 When a group of hunky buddies gets together to rent a beach house on the Cali coast for the summer, their season of surf, sex and sand quickly turns into a summer of bliss. What starts out as searching for the biggest wave aggressively turns into a search for the biggest cock, and these studs will never be done Looking for the Big One. JJ Knight and Addison Blue pull away from the group of studs to get some one-on-one action. When JJ flashes his uncut monster cock, Addison opens both his mouth and his ass to ride JJ all the way to a creamy finish. Pierce Paris and Michael Delray 69 until Michael opens Pierce's ass with his tongue. The two studs flip fuck and finish up by cumming at the same time all over Michael's tight and toned body. JJ Knight is peeling off his wetsuit by the side of the road after surfing when Casey Jacks walks by and notices JJ's big dick dangling between his legs. After some quick and flirty eye contact, Casey gets on his knees to service the hung surfer and the two strangers suck each other off in the back of JJ's SUV next to the beach. Alex Mecum and Casey Jacks meet up in the back yard on a hot and sunny day. After a passionate session of making out, Casey offers up his tight hairy ass. Alex happily accepts the offer and the two studs fuck outside until Casey is covered in fun. After a day of surfing, Tyler Roberts and Dane Stewart are chilling on the couch. Roman Todd enters and starts up the action by rubbing each of the hung studs. The guys suck each other off before Dane and Tyler take turns tag teaming Roman's tight ass. Summer and surf are always fun, but studs on the beach and big hard dicks will always be number one in Looking for the Big One.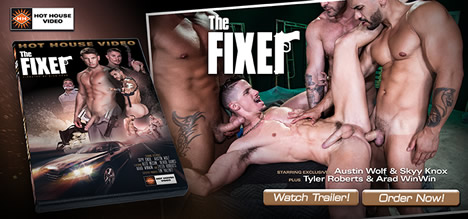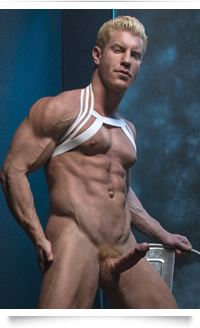 Exclusive Johnny V is one of gay porn's most prolific stars! Covered in muscle, this ginger stud has wowed fans across the globe since the beginning of his career in 2014! Today, Johnny continues to dominate the screen with his incredible versatile performances that boast his satisfying cut cock and rock hard assets. When this Chicago native isn't on his knees giving the best deepthroat hummer you've ever seen, this hunk also manages his own gay adult site called, American Muscle Hunks. You can usually catch him around the world dancing the night away on a bar wearing next to nothing! Haven't caught Johnny V in person yet? Don't worry it's bound to happen but until then, catch him in recent performances like Route 69 from Falcon Studios, Dark Matter & The Trainer: No Excuses from Hot House and the high-octane fuck-fest, MXXX: The Hardest Ride, produced by NakedSword Originals. Keep an eye out for this globetrotting exclusive and make sure you don't miss his appearance in a city near you or his latest release. Trust us, he's worth it!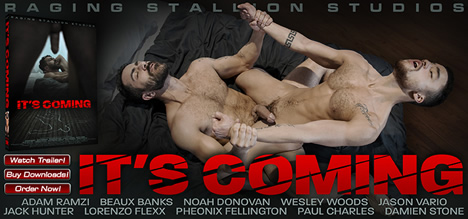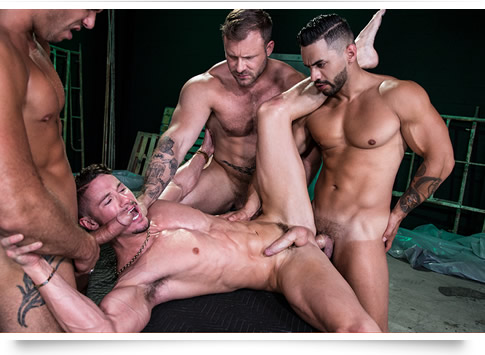 Hot House Blockbuster The Fixer Weaves an Intricate Tale of Blackmail and Sex
Hot House announces the release of The Fixer, a story of infidelity, betrayal, kidnapping, blackmail, and amazing hardcore sex. The Fixer is available on DVD and through download on the Falcon Studios Group Store.
Who will come out on top in this exciting sexual thriller? Find out as award-winning Director, Nick Foxx, invites you into the dark underworld of his latest creation. Foxx's sordid sexual tale features six hunky studs in a dark web of greed, lust and redemption.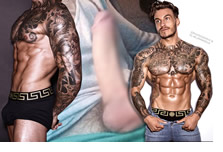 #CelebrityCock: Broman's Richard Cull - The cast of ITV's "Bromans" treated some -- and shocked others -- when they went full Monty within the first ten minutes. But for Richard Cull, we have a peek of his decidedly un-dangling flesh. Read Full Story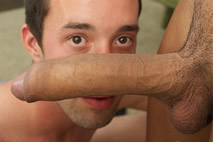 Big Dicks Really Do Make The Round Go Round - If you have never been hypnotized by a huge schlong before, that is about to change. Read Full Story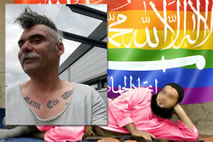 Gay Porn Actor Turned Jihadi Mole Found Guilty - We knew he was 51, a father, had become a radicalized, and had appeared in gay porn films. His name and face followed. Then, his sick motive. And now, the verdict. Read Full Story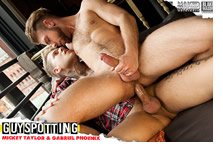 This Is One Fuck'd Up Flip - Mickey Taylor & Gabriel Phoenix trade their uncut cocks. But who might really be fucked is Dante Martin. Did Mickey just replace him as the Cum Shot King? Read Full Story


Hot Membership Site Scenes Available Now!



Falcon Studios Group Models Appearing Live in a City Near You.
October 7: Skyy Knox at Theatre Berri, Montreal, QC, Canada
October 21: Austin Wolf at HustlaBall Germany, Berlin, Germany
October 29: Skyy Knox & Kurtis Wolfe w/ Chi Chi LaRue at The Saloon MN, Minneapolis, MN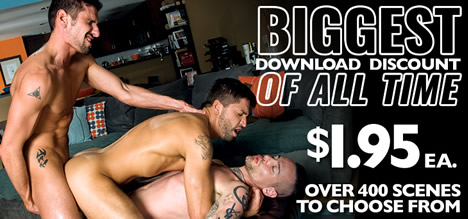 Hey HUNT Men,
Welcome back to another issue of HUNT eZine that's busting at the seams with the hottest, nut-busting content. As we move on to cooler weather, the content in HUNT continues to remain the hottest news around! Get ready for multiple Free Action Galleries, world premieres, new releases and sexy calendars to help you plan 2018. Enjoy!
Deceit, money and sex hit hard in our Breaking News item featuring the new release of Hot House's latest feature, The Fixer, on DVD & Downloads. Follow Nick Foxx and his cast of deceiving hunks on a journey resulting in the ultimate betrayal.
The Model Spotlight is riddled in ripped muscle with an appearance from exclusive Johnny V! This versatile hunk stays at the top of the porn world with his dynamic and versatile performances showcased in the action gallery featuring Johnny's hottest images from recent releases.
This week we're giving fans not one, but two Free Action Galleries featuring mouthwatering action shots from Falcon's latest releases directed by Tony Dimarco. First, in the regular Free Action Gallery we're taking you to the beachfront blockbuster, Looking for the Big One. Then, the Special Feature showcases a BONUS Free Action Gallery, where fans peep sexy shots of Intimate.
Ready or not! It's Coming for you first in our Studios News. The latest psychological thriller directed by Steve Cruz takes fans through a haunted realm full of haunted entities and uninhibited sex. Then, exclusive Austin Wolf & Alex Mecum join forces to world premiere the first scene from the HotHouse.com blockbuster series, The Fixer. Finally, get a jump start on 2018 with the official Falcon Studios Group & NakedSword 2018 Calendars, now available on the Falcon Studios Group Store.
Don't miss out on our Biggest Download Discount of All Time promotion where we've slashed scene prices 75%. That's right, get select downloads for only $1.95 each for a limited time. Plus, another promo first, we're offering you the Buy 1 Compilation & Get 2 Free Special. Enjoy DVDs packed with the best content ever produced by Falcon Studios Group and NakedSword at a steal.
We would never forget your Free Scene Download! Log on to see Luke Riley, Kennedy Carter & John Magnum in a scorching scene from Hot Houses Sanctuary 1, promoting the upcoming release of The Fixer.
Hug it and tug it!
The HUNT Team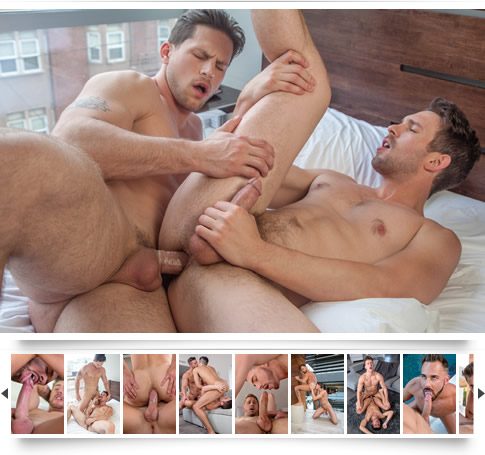 What turns men on and what do they like to do when they're behind closed doors?  Find out when seven hunky studs give an Intimate look into their private sex lives.  Pull back the curtain to hear what turns them on the most - from soft to hard, tender to rough - and then watch as they live out their own passionate fantasies. Ian Greene and JJ Knight are lounging in their tighty whities.  They get each other worked up with a long session of making out and heavy petting before Ian offers up his tight body for JJ to enter with his big curved member. Logan Moore and Jack Hunter let down all inhibitions in an Intimate embrace before they pleasure each other intensely. Jake Archer, Gabriel Alanzo, and Ryan Rose know how to get each other worked up.  Jake and Gabriel take turns working Ryan with their mouths before he enters each horny stud from behind. The guys happily share Ryan in a threesome that leaves Jake on the receiving end of everyone's passionate grand finale. Casey Jacks hops on Roman Todd's thick, hard pole to ride it in front of a window overlooking the city. Roman pumps away until Casey erupts in a hands-free geyser and opens his mouth wide to take every last drop that Roman has to offer. There's nothing quite like playful muscle hunks getting erotic with other men in their own environments.  When they decide to get Intimate with you, there's no stopping the passion and sensuality they share.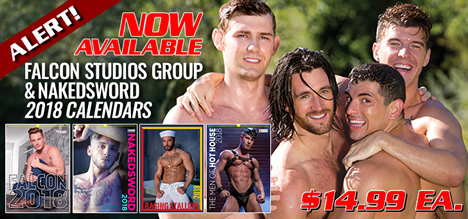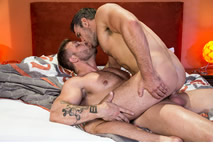 HotHouse.com Blockbuster Series The Fixer World Premieres - Hot House has announced the exclusive world premiere of the debut scene from the intricate, scripted blockbuster series and movie, The Fixer, headed up by award winning director, Nick Foxx. This steamy tale of infidelity, betrayal, kidnapping, blackmail and amazing hardcore SEX are all on display… Read Full Story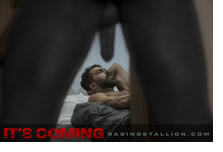 Raging Stallion Erotic Thriller It's Coming Now on DVD & Download - Raging Stallion, the Falcon Studios Group brand featuring natural and rugged men, announced the release of its edge-of-your-seat sexual thriller, It's Coming, on DVD and download. Director Steve Cruz takes you on his cinematic and supercharged voyage with the hottest hardcore gay porn. Read Full Story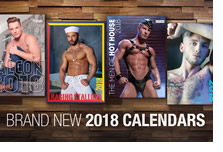 2018 Falcon Studios Group & NakedSword Calendars Now Available - Get the cumming year started off right with one of Falcon Studios Group and NakedSword's 2018 wall calendars. They feature full size photos of the hottest men from Falcon Studios, NakedSword Originals, Raging Stallion and Hot House productions, and they're available now on the Falcon Studios Group Store. Read Full Story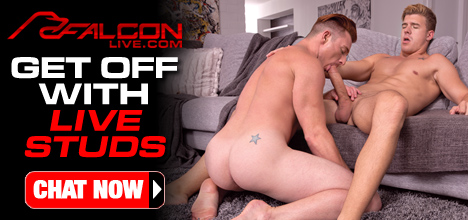 Luke Riley, Kennedy Carter & John Magnum from Sanctuary 1 Hardcore Hot House Action Like this appears in Hot House's Latest - The Fixer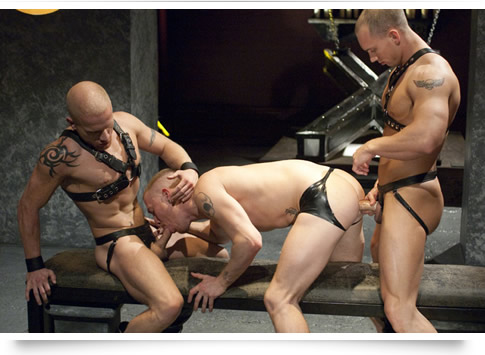 John Magnum and Luke Riley find Kennedy Carter blindfolded, strapped to a bench in the Sanctuary. The muscular leather-clad studs rip off Kennedy's clothes and work both his holes. John goes right for his ass while Luke feeds him his fat cock. Watching Kennedy get plowed makes Luke's hole twitch so he pushes his ass onto John's massive tool. All three shoot massive loads leaving the hallowed ground reeking of sex.