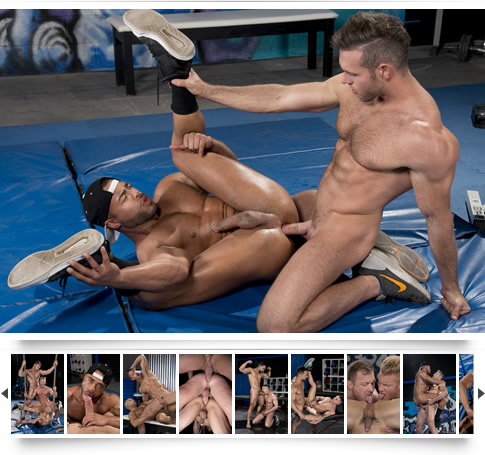 Get ready to get ripped and sweaty with the bodybuilders and instructors of The Trainer: No Excuses. These intense, motivated fitness pros and muscle studs are all working hard to get the hottest physique, and they let off steam by sucking and fucking each other's perfect bodies. Director Nick Foxx leads this fit cast in these fitness fuck sessions that satisfy completely. In this second edition of 'The Trainer', there are no excuses for not bringing it all and hitting it hard. Micah Brandt and Alex Mecum are working out when the bulges in their pants get bigger than their bulging biceps. Alex slips his throbbing muscle inside Micah's tight bubble butt and pounds him to a ball draining finish on the gym mat. Trainer Sean Zevran pushes his client, Skyy Knox, beyond the limits of working just his muscles. He gets his client into the locker room and flashes his thick, uncut cock. Skyy services his muscled-up trainer with his eager mouth before he takes the throbbing dick deep inside his ass. Austin Wolf trains Johnny V and Jeremy Spreadums before Jeremy has his legs tied wide open and gets tag teamed as both hung studs pile drive his asshole. The threesome fucks in a chain with Johnny V in the middle experiencing the best of both worlds until all three hunks blow their loads on Jeremy. Josh Conners is training to box as Dakota Rivers holds the bag. Dakota's hot body is all that Josh needs to get on his knees to service the hot hunk's massive cock before Josh bends over to get his ass stretched to the limits. Rex Cameron is giving Arad Winwin a deep tissue sports massage. Rex's big experienced hands make Arad pop a boner as Rex continues to worship the stud's hard body. Arad takes control and fucks his massage therapist on the table with an ending that leaves Rex covered from head to cock with two dicks full of jizz. The Trainer: No Excuses will work you out and take your sexual fitness to the next level!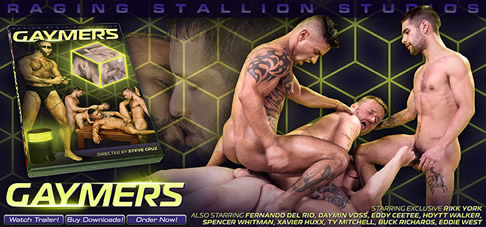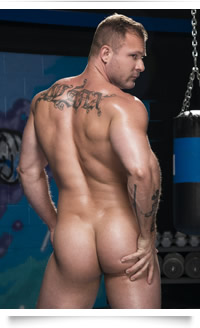 If you haven't heard of hulking muscle daddy Austin Wolf, chances are you've been living under a rock. This 6'4", 250-pound muscle god is extremely easy on the eyes. From his thick bubble butt to his girthy, 8-inch cock he uses to pound any bottom brave enough to take it. Wolf is an all-out power top and showcases his talents generously in his Hot House performances. You can often find Austin in a city near you rocking all of his bulging assets on a box at your favorite clubs. Exclusive to the Hot House brand, fans can see Austin pounding away in recent features like The Trainer: No Excuses, Overpowered, Blindfolded and his most recent release, One Night at the Ready, out today! Get to know Austin Wolf if you don't already and witness his amazing abilities with his sought-after cock. You'll be happy you did because this star is one who will continue to shine bright.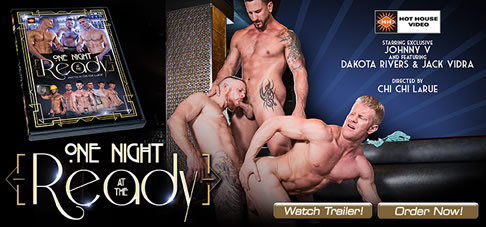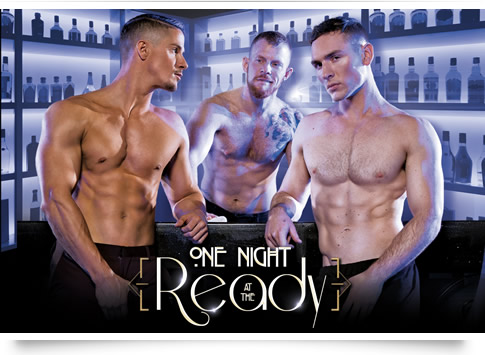 Spend One Night at the Ready with New Hot House DVD & Downloads
Hot House announced today the release of its newest movie, One Night at the Ready, on DVD and scene download. Award-winning director Chi Chi LaRue leads a cast of nine horny studs who will make your One Night at the Ready an experience you won't soon forget! The debut scene featuring fan favorites Kurtis Wolfe and Michael Delray is already available and fans can now purchase the DVD and scene downloads on the Falcon Studios Group Store.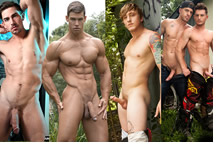 The Ten Hottest Gay Porn Stars Of Summer 2017 - They may twinkle, but they ain't little. Which gay porn stars have shined brightest this summer? We've counted the clicks and your dicks have spoken. Read Full Story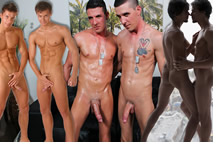 Gay Porn Twincest Is Alive & Well - Michael & Jacob Stax are 26-year-old twins with nearly identical big dicks. Will they ever go as far as the Peters Twins? Or the Mangiatti's? We do know this: we haven't seen the last of them. Read Full Story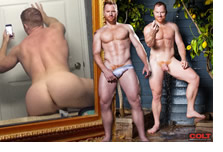 The Blazing Hotness Of Seth Fornea - Seth Fornea has been called the "ginger G-d who revitalized the COLT brand." Now, finally, he's the one doing the talking. Read Full Story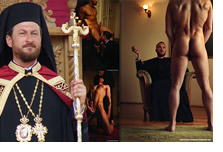 Bishop Barladeanu & His Gay Sex Tape ... With A Minor - Romania where 85% of the country belongs to the Romanian Orthodox Church & one of the only places in the EU to deny any recognition of marriage equality. But once their scandal on tape, the deny game is over. Read Full Story


Hot Membership Site Scenes Available Now!



Falcon Studios Group Models Appearing Live in a City Near You.
September 2: Brent Corrigan & JJ Knight w/ Chi Chi LaRue at Mother Tucker's Lounge, New Orleans, LA
September 7: Austin Wolf at Trade Nightclub, Denver, CO
September 09: Skyy Knox, Brent Corrigan & JJ Knight at EVO Wonder Lounge, Edmonton, AB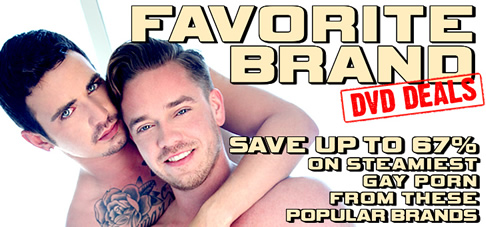 Hey HUNT Men,
We're celebrating the final days of summer with another smokin'-hot issue of HUNT. We have tons of new releases and debut scenes, hot freebies and loads of announcements and offers. This final issue of the summer will leave you spent and begging for more!
First up in Breaking News comes the release of award-winning director Chi Chi LaRue's new Hot House feature, One Night at the Ready. The Ready – a dimly lit bar attached to a hotel - has seen better days but it also sees a ton of steamy action.
Meet meaty stud Austin Wolf in this issue's Model Spotlight. Get your fill of rugged muscle and appetizing assets with this Hot House Exclusive. Get a closer look at all this sexy daddy offers with his power-top performances for Hot House, and check out an action gallery of Austin's hottest images.
Grab a set of dumbbells and hit the gym with our Free Action Gallery from Hot House's The Trainer: No Excuses. In addition, the Special Feature this issue also boasts a BONUS Free Action Gallery from Falcon's latest blockbuster, Route 69.
Head down to Studio News for info on the Route 69 Release Party during Southern Decadence featuring sounds by Chi Chi LaRue and appearances by Falcon Studios stars like JJ Knight & Brent Corrigan. Then, director Nick Foxx takes us into the dark world of gay sex and art in the debut update from Dark Matter, featuring exclusive Skyy Knox and fan favorite Tyler Roberts.Raging Stallion skates the line between reality and virtual in the new release of Gaymers, on DVD & Downloads. Finally, Fetish Force releases Domination Diner where food, domination and restaurant fetish get served up on a delicious platter.
It's DVD and Download savings you're after. Check out our current promotions. You can save up to 67% off DVDs from your favorite gay porn studios in the Favorite Brands DVD Deals offer. And, if you prefer downloads, buy one get one reduced-price scenes in the Hit Scene BOGO & Discount Offer.
Iconic hunk Francesco D'Macho brings you your Free Scene Download with stud Rusty Stevens in a hot, classic scene from Giants, Part 2. The cum-busting scene can now be seen on the new compilation, My Big Fucking Dick – Francesco D'Macho.
Enjoy,
The HUNT Team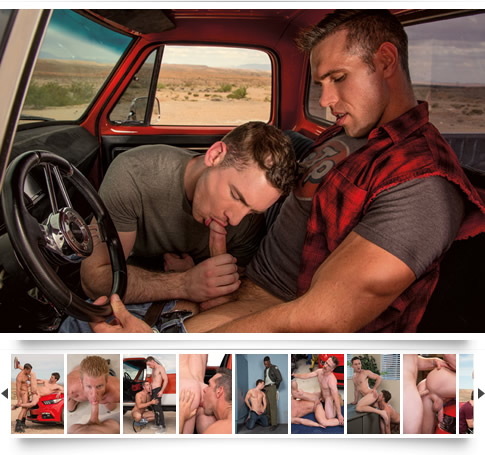 College buddies Fane Roberts and Dustin Holloway set out on casual a road trip down California's legendary Route 66 but little do they know it will be a journey the will never forget. As they drive their Mustang convertible through the desert the conversation turns to sex and Fane confesses he spent one entire summer jacking off to his favorite classic Falcon porn scenes. As he describes the action to his horned-up travel companion the radio experiences interference and starts playing 70's gay porn music. Suddenly Route 66 becomes 'Route 69' where classic gay porn scenarios come to life, reenacted by today's hottest stars. Award winning director Tony Dimarco brilliantly navigates the vaults of classic Falcon scenes, giving them a modern twist that would make yesterday's stars proud. Running on fumes, Fane and Dustin stop to get gas where smoking-hot attendant Nate Stetson pops his crank shaft deep into Johnny V's cylinder. That night the guys check in to a fleabag hotel where after a shower, Fane complains about the hot water to JJ Knight, the creepy motel manager. JJ pulls out his massive pipe and shows Fane the perks of being a guest. Back on the road they pull over so Dustin can piss. At the urinal, he notices Derek Maxum's dick hanging from a glory hole and they suck each other off on the dirty public restroom floor. When Fane and Dustin stop at a diner for a bite to eat, all-American waiter Ryan Rose accidentally sprays Fane with a soda and cleans him up by getting him out of his clothes and fucking him over a table in the diner. After running out of gas on the road, Fane takes the gas can and hitchhikes to town. Handsome hung Alex Mecum offers Fane a lift and to show his appreciation Fane sucks him off by the side of the road. Meanwhile, waiting for Fane to return, Dustin gets bored so he whips it out and starts jacking off. Like a porn mirage, Skyy Knox appears out of the desert and gives Dustin more than a helping hand when he bends him over the car and fucks him by the highway. Reunited, Dustin and Fane get a motel and take their friendship to a whole new level. Dustin makes a move and the two create their own steamy hot fuck-session worthy of becoming a true Falcon classic. Pack your bags, grab a buddy and hit the road - you never know what can happen on 'Route 69'!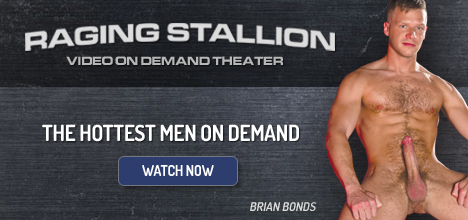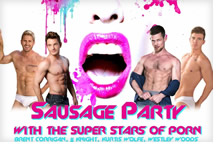 Route 69 Release Party & Club Grand Opening During Southern Decadence - Join in the celebration of our Route 69 release party at the grand opening of new bar Mother Tuckers Lounge during New Orleans' Southern Decadence weekend – September 2. Falcon Exclusives Brent Corrigan and JJ Knight will be on hand meeting and greeting with fans and handing out hot giveaways. Read Full Story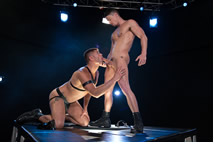 HotHouse.com Delivers Gay Sex & Art in Dark Matter Debut - Hot House just announced the debut of their first scene from the upcoming feature, 'Dark Matter' where the worlds of gay sex and art collide. Witness these powerful and stunning male forms drawn together by mysterious forces, deep fantasies and carnal desires. Read Full Story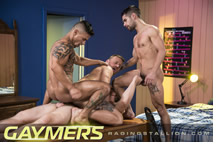 Raging Stallion Nods to Gay Gaymers in New Release Gaymers - Raging Stallion, has released their latest feature, Gaymers. Director Steve Cruz guides a cast of 10 hung and horny Gaymers through his alternate plane where they play out their hottest sexual dreams in video games, fantasy board games, and go balls deep into the world of virtual reality. Read Full Story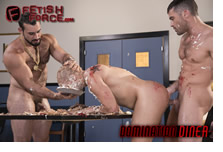 Fetish Force's Domination Diner Gets Delivered on DVD & Downloads - Order up! Head on down to Domination Diner for a heaping serving of food, domination, and restaurant worker fetish. New guys get passed around by the restaurant veterans and mistakes are severely punishable with cleaning assignments, hard cocks, and submission. Read Full Story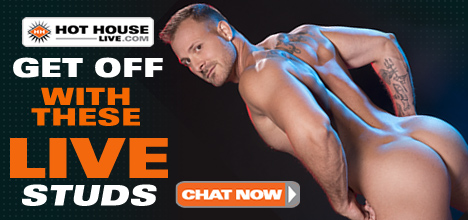 Francesco D'Macho & Rusty Stevens from Giants, Part 2,
Now available on My Big Fucking Dick - Francesco D'Macho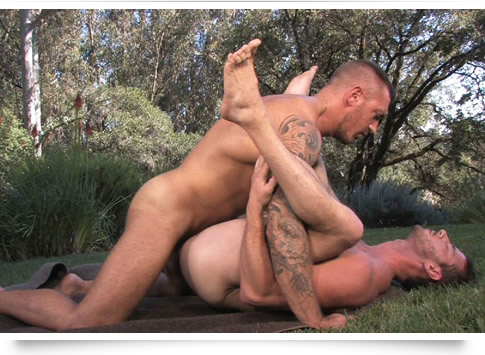 After strolling through the rows of grapevines and picking some bunches of the ripened fruit, Rusty Stevens and Francesco D'Macho wander farther down the vineyard to drink each other in. Rusty, his hairy muscular chest drenched in noon-day sweat, pulls the hunky stud's pants open and gets busy sucking down his big cock. He works his mouth and tongue all over the massive rod, getting drunker and hornier with every generous slurp. Then they move onto a blanket spread out on a grassy field to continue their romantic tryst. The sexual energy between the two lovers is electric and palpable; both men are wallowing in their torrid connection and its sensuality. Man against man, muscles taught with tension, passion unrestrained--all contribute to a near perfect sexual experience. Francesco slides his engorged cock deep inside Rusty's asshole and fucks him hard. The happy duo work nonstop in a steady rhythm, celebrating and exploiting each other with fevered abandon until they finally separate and stroke themselves to climax. Francesco splashes his buddy's chest with streaks of cum, and that's quickly followed by Rusty's own creamy load.