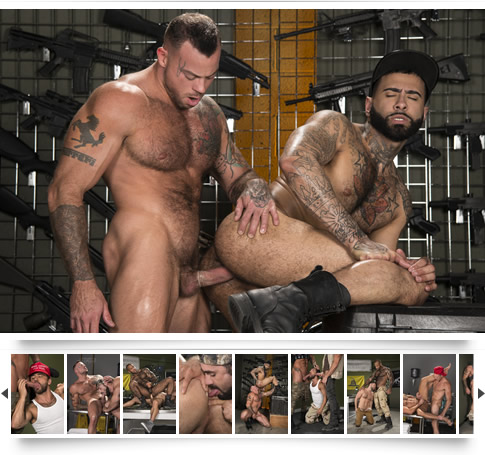 When you visit the Gun Show, you'll get your fill of patriots, good ol' boys, Second Amendment activists, and plenty of concealed weapons hidden deep inside camouflaged pants. With a ton of testosterone-filled studs who want to shoot things, you're in for a wild ride complete with pumped up country boys wanting to unload their pistols with every gun-totin' stud they see. Steve Cruz directs this deliciously witty spoof of American firearm culture where the men are men, and their guns are cocked and loaded! Michael Roman and Pierce Paris don't trust the looks of Bruno Bernal and start bullying him by chanting "build the wall". The two rednecks take Bruno to a back room where he sucks their dicks and gets fucked up the ass. He gets the last laugh, though, when he steals the hunks' clothes and tells them to fuck off before he disappears. Daymin Voss has a gun booth that's about to close for the day when Tristan Jaxx comes looking to buy. He gets more than he bargains for when he gets the gun dealer ass up on the table and goes balls deep to complete the purchase. Gun lovers Jaxton Wheeler and Sean Duran, pull up to the show with raging hard-ons, turned on by all the firearms. Rather than get arrested in the parking lot jacking off, the buddies decide to find a quiet utility closet inside. The meat pounding turns to cock sucking when Sean tells Jaxton that he's taking too long. The studs take turns slurping cock to get each other off faster so they can get to the show. Sean slips into the show to hand out Second Amendment rights literature when he stumbles on Rikk York. Rikk likes what he sees in the corn-fed hunk and bends over to let Sean stretch his asshole. After Sean does a pump and dump on Rikk's hot ass, Rikk returns the favor by emptying his chamber all over Sean's tatted face. The Gun Show is winding down and Julian Knowles is packing up his booth when he catches Jaxton Wheeler beating off to a rack of his semi-automatic rifles and pistols. Julian sucks Jaxton to get a nice taste before Jaxton shoves his stiffy firmly up Julian's ass to cap off another successful show. Gun Show will have you cleaning your rifle alongside all the hot studs who just want to suck and fuck their way to making America great again!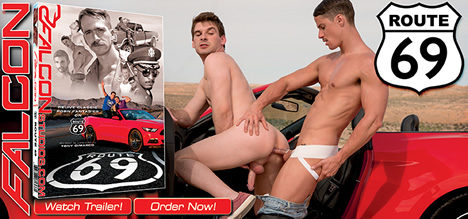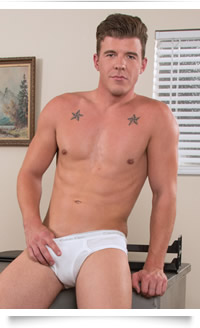 Falcon exclusive JJ Knight is a versatile powerhouse known for his massive cock and dynamic performances. Since JJ first burst onto the scene, he's continued to wow audiences and fans everywhere. This All-American stud comes equipped with a hole-stretching 10" dick, rockin' body and charming Southern personality capable of winning anyone over. Knight has rocked his cock across all Falcon Studios Group brands including Falcon, Falcon Edge, Raging Stallion and Hot House, as well as NakedSword Originals. When he's not stretching a bottom to the max or getting stuffed himself, fans can regularly find him making live club appearances. Haven't got a chance to see JJ in action yet or feel his Signature Supercock inside you? Check out his recent work in the Falcon Studios productions Route 69, Property Lovers and Earthbound: Heaven to Hell 2 and NakedSword's MXXX The Hardest Ride. Keep an eye on JJ Knight as he continues to take the gay porn world by storm!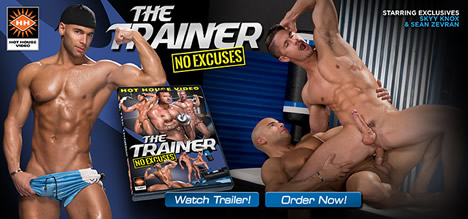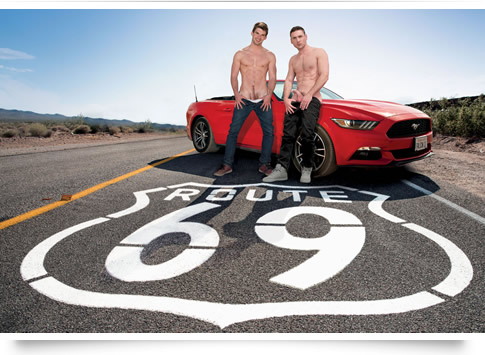 Falcon Blockbuster Route 69 Now Available - Route69XXX.com Launches
Falcon Studios announces the launch of Route69XXX.com the dedicated website for its latest blockbuster major event movie, Route 69. This third blockbuster release in a row from Falcon Studios was conceived and directed by award-winner Tony Dimarco, and it was inspired by classic Falcon scenes that span over four decades. Dimarco brilliantly navigates the vaults of classic Falcon scenes, giving them a modern twist that would make yesterday's stars proud.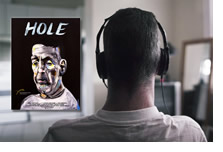 The Ultimate Taboo Is No More - "Gay" as a genre remains the wild west where nothing is out of bounds. Except for one thing. And now, that's been busted wide open too. Read Full Story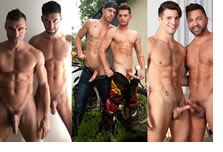 Yes. Porn Star Boyfriends Make The Hottest Gay Porn - Sometimes, studios get lucky and there's a spark on the set between the performers. But when there is a real life couple sharing their passion and chemistry with us, we become the lucky ones too. And inside is the proof. Read Full Story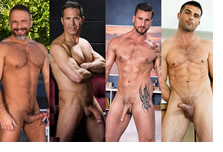 "Who's Your 'Dream Daddy'?" - "Not only can you fully customize your character to make him have different sizes/styles, and skin tones, but you also have a wide variety of daddies to date." ~"Dream Daddy" Creator Vernon Shaw Read Full Story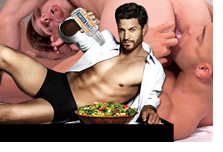 The Ultimate Salad Toss - The video has gone viral, but it missed the most important part: it's not what you do in front of a salad, it's how you toss it that matters. And we've collected the evidence to prove it. Read Full Story


Hot Membership Site Scenes Available Now!



Falcon Studios Group Models Appearing Live in a City Near You.
August 12: Rikk York at Aragon Ballroom for Market Days, Chicago, IL
August 13: Ryan Rose & Johnny V at Steamworks Chicago, Chicago, IL
August 13: Rikk York & Jack Vidra at Steamworks Chicago, Chicago, IL
September 7: Austin Wolf at Trade Nightclub, Denver, CO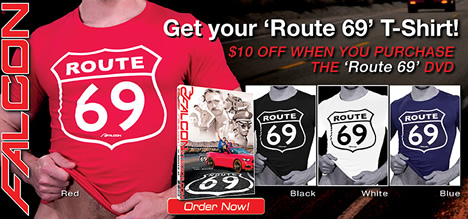 Hey HUNT Reader,
Happy August! As we near the end of summer, the team at HUNT eZine are always hard at work to keep the temperatures scorching with only the hottest content. We have a massive issue for you this week full of new releases, a blast from the past, some hot galleries and more! Sit back, relax and grab some lube cause this issue is sure to make you cum!
Lubing us up in our Breaking News item is the announcement of Falcon Studios' latest hit Route 69 on DVD & Downloads. The release also marks the debut of the movies designated mini site, www.Route69XXX.com, which is now live. Check out the site to snag a copy of the movie and get special limited-edition merch for the film.
Get a little foreplay action with Falcon exclusive and star of Route 69 JJ Knight in our Model Spotlight. Get to know this lengthy and girthy stud and check out his gallery for all his hottest action shots from recent movies. Pro Tip: Read up on how you can get your hands on one of his Signature Supercocks to take your JJ Knight experience to an entirely new level!
Our Special Feature recounts the journey Tony Dimarco took to make the latest Falcon Blockbuster Route 69. Five years in the making, this movie is not to be missed. And, we're giving you one of the scenes that inspired Route 69 as this issue's Free Scene Download. Watch Shane & Bruno in a scorching scene from Falcon bareback classic, Hayride.
Raging Stallion's satirical feature Gun Show, shoots into our Free Action Gallery this week. From controversial fuck fests to manly men getting dicked down! The images from Gun Show will have you busting load after load.
Open wide and take it in Studio News. First, play a gayme with Raging Stallion where the losers get fucked in the debut update from Gaymers, featuring exclusive Rikk York & Fernando Del Rio. Then, grab some dumbbells and head to the gym to get your hole trained hard in the Hot House follow up feature, The Trainer: No Excuses on DVD & Downloads. Finally, stop for some gas on Route 69 and watch the service station attendants Johnny V and Nate Stetson rev things up in the debut update from the latest Tony Dimarco directed hit.
Want the latest releases and special products at a discounted price? Look no further than our Summer New Release DVD & Special Products Sale, where you can score recent releases for $10 and save up to 80% on special products. If purchasing scenes is your jam, then you can get the latest at half off in the Summer New Release Download Deals promotion.
Wet & Sticky,
The HUNT Team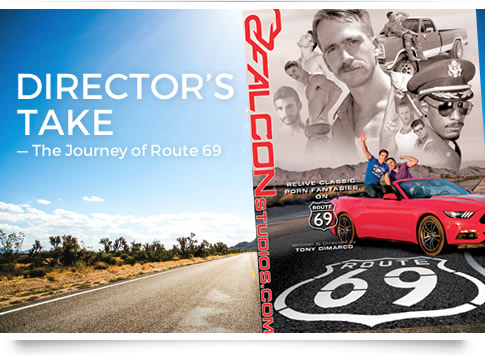 Director's Take - The Journey of Route 69
Tony Dimarco's Route 69 is, in a word, inspired! It's one of the freshest and most interesting gay porn movie concepts to come along in years. We caught up with the award-winning director to discuss the making of this road trip flick, the inspiration behind it and the journey it took to get from the concept to the screen. It's been a passion project of Dimarco's and he's been developing the project for the last five years. Check out the story of this instant classic and the classic Falcon movies that inspired modern scenes with the hottest current Falcon stars. It's definitely a "trip".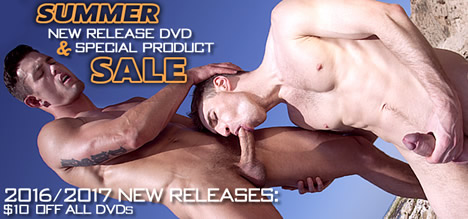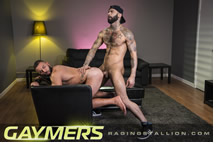 World Premiere Update from Gaymers Debuts on RagingStallion.com - RagingStallion.com, the Falcon Studios Group site featuring natural men, announced the release of the debut scene from its latest feature, Gaymers, where games, role play and virtual reality all come together to blur the lines of real-life interactions and online and electronic fantasy. Read Full Story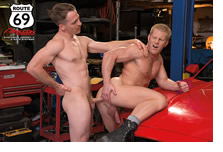 Take a Ride with FalconStudios.com Route 69 World Premiere - FalconStudios.com proudly announces the world premiere of the first update from the inspired mega-release, Route 69. Award-winning director, Tony Dimarco steers the action in the debut scene, where smoking-hot filling station attendant Nate Stetson drives his crank shaft deep into Johnny V's tailpipe. Read Full Story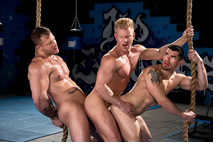 Hot House Showcases Ripped Muscle Studs in The Trainer: No Excuses - Hot House today announced the release of The Trainer: No Excuses, the intense follow up to the hit movie The Trainer. The latest fitness-training-turned-erotic feature is available on DVD and through download on the Falcon Studios Group Store. Read Full Story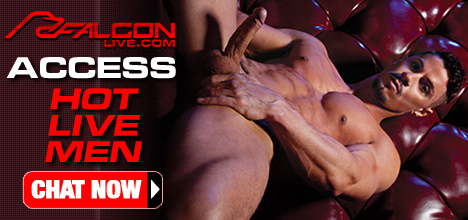 Shane & Bruno from Hayride,
Inspiration for a scene in Route 69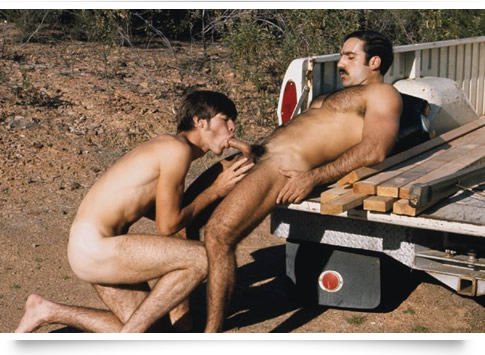 Superstar Bruno didn't have much to say to wanderer Shane when they met up in the Oregon countryside-at least not in words. But he uses lots of body language as he gets down to the nitty gritty with a not-unwilling Shane. The taut-bodied young drifter takes the mighty Latin stud's thick meat standing up, lying, on a ladder and across the tailgate of a pickup. Cascades of cum climax this classic scorcher!