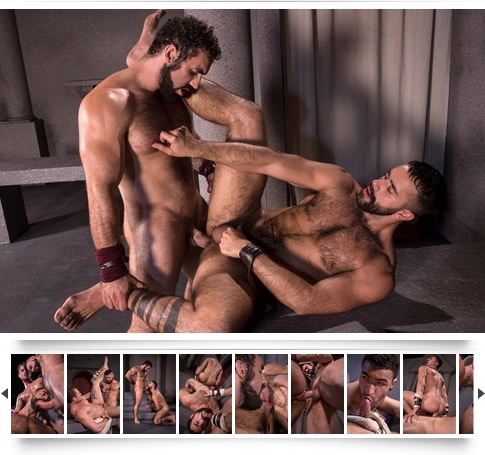 Transport yourself back to an ancient time when men were heroes and demigods. The Golden Age of the Champion, when magic and myth were still alive and lust was not a sin. Marvel at the virile athletic form celebrated as living art in the stunning, hedonistic Raging Stallion feature, ERECTUS. Male sexual desire kept the ceremonial flame forever burning and director Steve Cruz invites you to the orgies of Ancient Rome in his monumental interpretation of the sexual appetites of Herculean men. He assembles a cast of seven god-like studs whose physiques and sex drives haven't been equaled since the times of Sodom and Gommorrah. Jaxton Wheeler faces off against Teddy Torres in a sweaty wrestling match; when Jaxton wins the match, he takes Teddy as his prize and delivers a rough, powerful pounding while Ace Era watches. Ace steps up for a three-way oral session with Teddy and Tex Davidson before Tex gives Ace a ride he won't soon forget. Ian Greene is saved from Narcissus' curse by Bulrog and his massive, pierced cock: Bulrog rims Ian's tight hole, and Ian returns the favor by sucking Bulrog's girthy cock and taking his load right in the face. Jaxton Wheeler returns to pummel both Ian Green and Bruno Bernal, leading to a sweaty, cum-laden climax. Prepare yourself for the godly physiques, visceral intensity, and masculine passion of ERECTUS.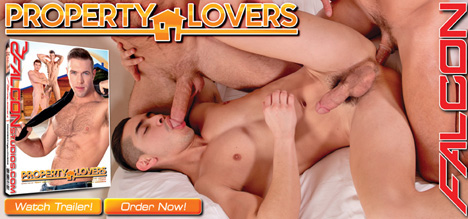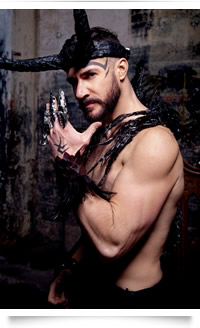 The Man! The Myth! The Legend! Dean Monroe makes a triumphant return to Falcon Studios, after a four-year hiatus. Now, Dean reprises the role of Devil from 2005's Falcon mega-hit Heaven to Hell, busting back onto the scene to appear in Falcon's biggest release in the last ten years, Earthbound: Heaven to Hell 2. Joining forces again with director Chi Chi LaRue who directed the original a dozen years ago, Monroe returns to the iconic role ruling the underworld and preventing one of his Dark Angels who has gone rogue from finding true love on earth. Standing at 5' 11" and 175 lbs. of lean muscle, this power bottom possess all the assets of the Iconic Superstar performer he became nearly 15 years ago. Whether he's wielding his sizable uncut cock or bouncing his incredible and insatiable ass on one of his Dark Angels, Dean proves why he never skipped a beat as a Falcon luminary. Catch up with this iconic star and be sure to witness his highly-anticipated return in what's sure to be the most talked about film of the year!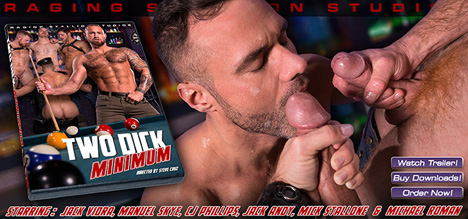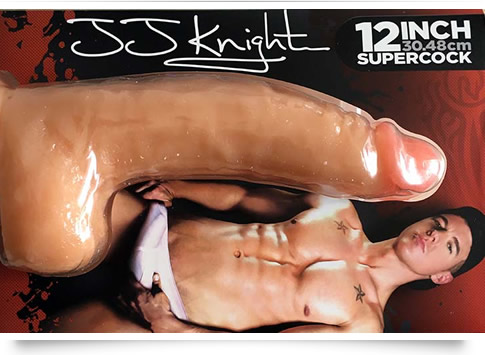 Falcon Introduces JJ Knight 12" Signature Supercock
Falcon Studios Group announces the availability of the newest Falcon Signature Dildo: the JJ Knight Signature 12" Inch Supercock. Now, fans are able to feel the girth and length of JJ Knight for themselves. The toy is now available for purchase on the Falcon Studios Group Store.
Roaring in at a staggering 12" inches, 10 of which are insertable, and 2.5" of wide, stretching thickness, this super-long and ultra-girthy Supercock is sure to satisfy anyone brave enough to take it on. Molded from the star himself, hand painted with realistic detail and including a strong suction cup base, it is the perfect toy for anyone who ever wanted to experience getting plowed by one of the biggest dicks in gay porn.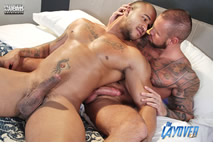 Jason Vario & Michael Roman Bring On The Men - By the time Jason Vario muscles his way in and out of Michael Roman's colosseum, you will see that ink is not the only thing Michael wears well. Read Full Story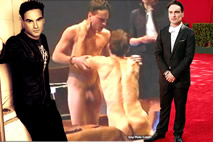 #CelebrityCock: Johnny Galecki's Big Bang - Is Johnny Galecki is packing a "big bang"? The answer is no longer a theory. And it appears to be an intact member of the cast as well. Read Full Story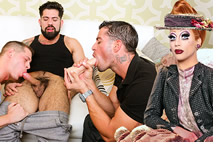 I Wanted Gay Porn But All I Got Was Cody Cummings - At first, I thought it was a joke. Someone wrote to us "desperate for that video of Cody Cummings sucking." Huh? Which one? He sucked in every video he ever made. Read Full Story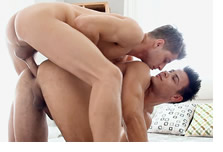 The Unparalleled Magnificence Of Jack Harrer - Jack Harrer is handsome. He's hung. He tops. He bottoms. And he does it all flawlessly. And today, uber-sexual minx Andrei Karenin grins and bares it. Read Full Story


Hot Membership Site Scenes Available Now!



Falcon Studios Group Models Appearing Live in a City Near You.
ONGOING: Weekly Sunday Swap Meat at Eagle L.A., Los Angeles, CA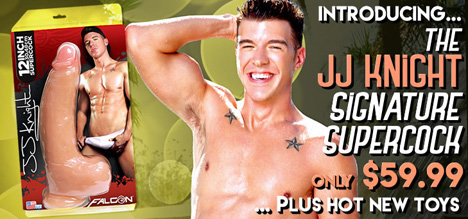 Hey HUNT Guys,
Let's get this party started. The sun is shining and you don't have to look any further for the hottest news in gay porn. Dive into HUNT to learn more about our latest releases, a new toy, some icons returning to gay porn and get loads of free images and video. Enjoy!
Breaking News is up first: Falcon Exclusive JJ Knight has been molded and his 12" inch Falcon Signature Supercock is available for you. The monster is now on the Falcon Studios Group Store and provides you the opportunity to get filled by this Knight.
Head back to a time where God's ruled in our†Free Action Gallery†featuring the sexiest action shots from direct Steve Cruz' Roman sex fest,†ERECTUS.
Last issue we announced the launch of our dedicated site for Earthbound: Heaven to Hell 2 www.EarthboundXXX.com in our Special Feature and today the fourth teaser trailer was added to the site. This issue's Special Feature delivers an interview with two iconic returns to Falcon from Earthbound: Heaven to Hell 2. Find out how Chi Chi LaRue and Dean Monroe's came back together after 12 years to make this Falcon Blockbuster a reality.
You'll also find the Falcon Icon Dean Monroe, is this issue's Model Spotlight. Revisit his illustrious Falcon career and see images of his return.
Our†Studio News†is packed with new releases and debut scenes. First up, Falcon Studios releases their latest renovation fuck-fest in†Property Lovers†on DVD & Downloads. Raging Stallion's†Two Dick Minimum†delivers gritty bar sex and NakedSword Originals takes you on a sexual journey with horned up travelers in†The Layover. Finally, RagingStallion.com releases the debut scene from†Two Dick Minimum†featuring real life couple, Manuel Skye and Mick Stallone.
Spring download deals are on with our Get Sprung Scene Sale offering over 550 scenes for only $2.95 each. Plus, we've just launched our 2017 Annual Spring Clearance DVD Sale with up to 67% saving off satisfying movies from all of our major brands.
Your Free Scene Download this issue includes a scene from Raging Stallion's Barback with Scott Tanner and Matthieu Paris celebrating hot bar sex like you'll find in Raging's latest release of Two Dick Minimum.
Happy HUNTing!
The HUNT Team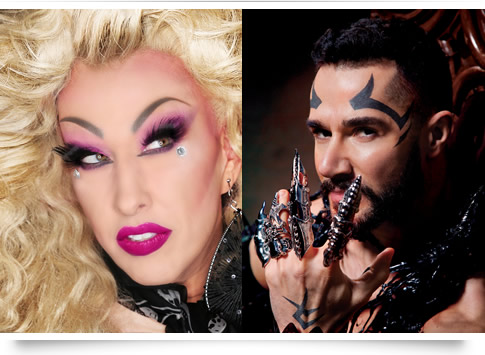 Interview: Iconic Director & Model Return for Earthbound: Heaven to Hell 2
Two Falcon and gay porn industry Icons, Chi Chi LaRue and Dean Monroe sat down with us to discuss the studio's movie event of the year: Earthbound: Heaven to Hell 2. After working together on the original Heaven to Hell, shot 12 years ago and the continuation of that story today, Monroe and LaRue share some insights into the new movie, how the experience compared to working on Heaven to Hell, what it was like working together again and what fans can expect from their work on the new feature that's the biggest Falcon release in over a decade.
Check out the interview that will also give you some sneak peeks into the action photos from the new feature. You won't want to miss this one. And, don't forget to check out the latest teaser trailer (released today) on www.EarthboundXXX.com the feature's dedicated web site.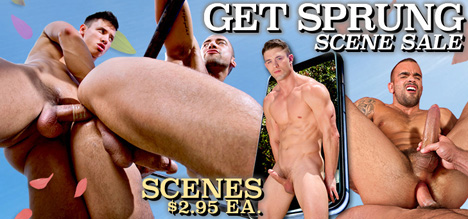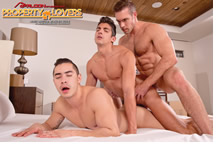 Falconís Property Lovers Brings Renovation Sex to DVD & Downloads - Falcon Studios Group goes behind the scenes of a high-class home renovation and all the action that the hot, muscled contractors get into in Falcon Studiosí latest feature, Property Lovers! The DVD and downloads of this new movie become available today, April 13, 2017, on the Falcon Studios Group… Read Full Story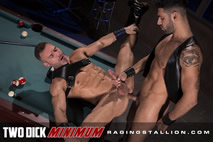 Raging Stallionís Two Dick Minimum Brings Cruise Bar Sex to DVD & Downloads - Falcon Studios Group announces the DVD and download release of Raging Stallionís Two Dick Minimum. We all have our favorite cruise bar, that dark, anything-goes watering hole that smells of beer, leather, sweat, and cum! Park your hog, cum inside, and take a load off - but donít ignore the Two Dick Minimum!Read Full Story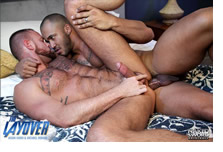 The Layover DVD & Downloads - NakedSword Originals has released their latest feature, The Layover, which has jet-setting playboys tackling the question on every horny traveler's mind: What should I do during my layover? You can bet Mickey Taylor and his friends aren't browsing duty free, reading a book, or taking a nap between flights.Read Full Story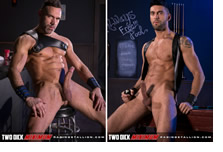 Two Dick Minimum Showcases Spontaneous Bar Sex on RagingStallion.com - RagingStallion.com, the Falcon Studios Group brand that celebrates the rugged, natural man, presents the debut scene from Two Dick Minimum, starring real life couple Manuel Skye & Mick Stallone. The premiere scene went live today on RagingStallion.com, and the DVD and scene downloads will be…Read Full Story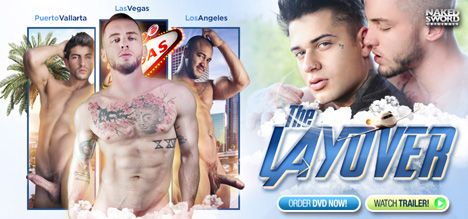 Scott Tanner and Matthieu Paris from Barback
Similar to New Release Two Dick Minimum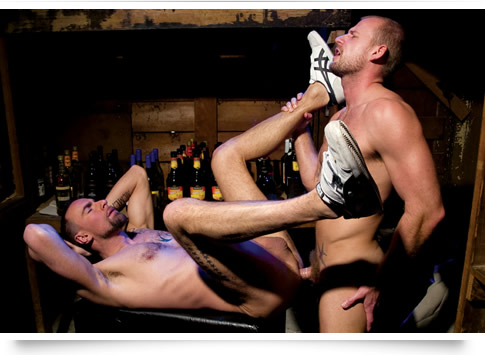 In the backroom, among the bottles and boxes, Scott Tanner finds a quite place to release a load. When Matthieu Paris comes along Scott already has his massive cock out. Matthieu doesn't miss a beat and offers up his cock for sucking. With the skills of a master, Scott swallows eagerly, choking on Matthieu's big cock. When Scott stands up to offer his cock up for sucking, Matthieu doesn't hesitate. He opens up his throat and swallows the whole thing. With both men warmed up and ready Matthieu bends over to get his ass filled with dick. Scott pushes deep into Matthieu's hungry hole, fucking him from behind. As Matthieu moans, Scott pounds away, pushing every inch into the cavernous ass while his huge balls bounce back and forth. Then Matthieu turns over and offers up his ass for a second round of thrusts from Scott. With Scott still deep inside of him. Matthieu pops and covers his chest with one load of cum. But Matthieu is not done. These two studs go for one more round with Scott sitting back and Matthieu riding up and down on his dick. This brings Matthieu over the edge one more time and he shoots a huge load. With Matthieu out of the way Scott brings himself to climax, spilling cum all over himself and the floor.