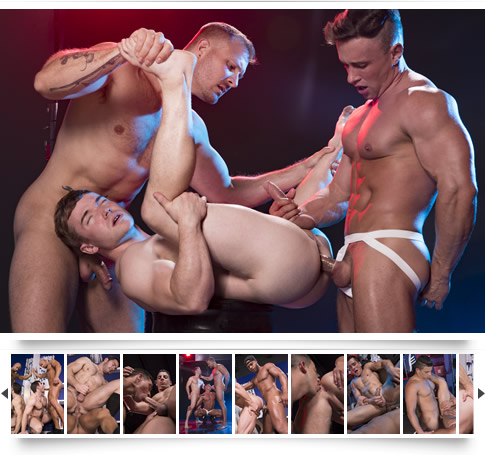 Go behind the scenes of a steamy Hot House shoot in Depths of Focus and get a special all-access look at what happens behind closed doors when shooting the hottest porn stars on the planet! Director Nick Foxx helms this tell-all expose of the intense sexual encounters that occur on and off set. Photographer Austin Wolf and his production assistant Gabriel Cross nail their photoshoot with Alexander Volkov, then nail each other in a searing three-way, with Alexander as the meat in their fuck sandwich. Production assistants Jacob Taylor and Jordan Boss use their break from set to start some steamy action of their own. Sean Zevran gets fitted for his photo shoot by Derek Bolt, but the attraction is too much and Sean quickly find himself fitting his cock deep in Derek's ass. Models Micah Brandt and Johnny V wrap their photo shoot, but it's not long before their wrapped in heated off-set fucking with Micah plowing Johnny relentlessly. If you ever wanted to know what is really going on when porn stars are on the set, don't miss Depths of Focus.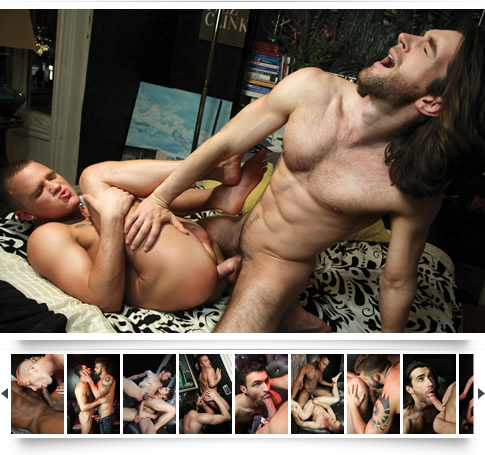 For years guys have been hooking up and taking their tricks to The Ten Spot, a legendary fuck pad located in San Francisco's Castro District. Today Sexy Falcon Exclusive Woody Fox lives in the apartment next door and runs the operation, where everyone is welcome as long as they leave $10 on the bed on the way out. Some people wonder why it's so cheap but there's something they don't know: Woody has a secret fetish that makes it all worthwhile. If you're lucky you'll find out what it is at The Ten Spot.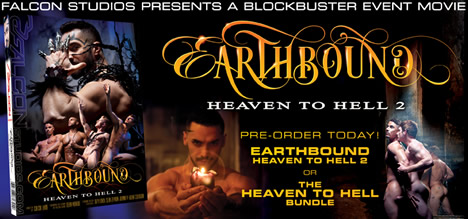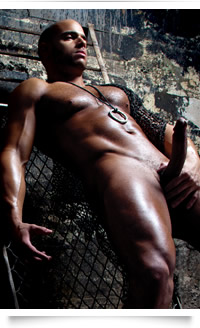 A-Team Exclusive Sean Zevran is a continual fan favorite across all his Falcon Studios Group appearances. Smooth or hairy, kinky or tender, top or bottom, the one thing you can always depend on is that Sean will be HOT! With his godlike physique, thick uncut cock, and his mouthwatering bubble butt, Sean knows exactly how to use his assets in spectacular sex scenes. These might be just a few of the reasons that Sean took home the XBIZ 2017's Gay Performer of the Year Award. Sean recently lit up the screen in Hot House's behind-the-scenes themed Depth of Focus, the second installment of Hot House's Skuff revival Rough Trade 2, the personal-fitness coach fantasy of Hot House's The Trainer and the full-service erotic spa treatment of Falcon's Deep Release. Next up, an amazing role in the upcoming Falcon Blockbuster Earthbound: Heaven to Hell 2, and you can see teasers and images for the release now on the movie's dedicated site www.EarthboundXXX.com. With demand for Sean at an all-time high, stay tuned to HUNT for updates on this captivating stud's next move.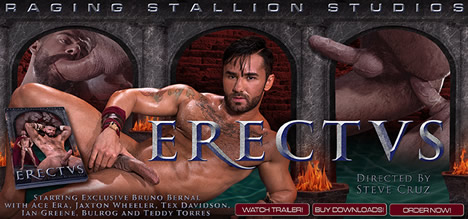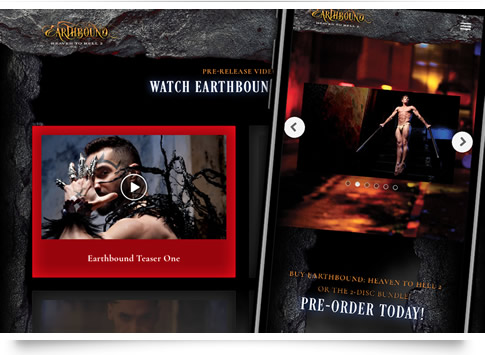 Falcon Studios Launches Site for Blockbuster 'Earthbound: Heaven to Hell 2'
Falcon Studios announces the launch of EarthboundXXX.com, the dedicated site for the studio's latest blockbuster, 'Earthbound: Heaven to Hell 2' the continuation of Falcon's mega-hit 'Heaven to Hell'.  In her triumphant return to Falcon since directing the original 'Heaven to Hell' twelve years ago, Chi Chi LaRue comes back to direct the next chapter: 'Earthbound: Heaven to Hell 2', as part of Falcon's year of 45th Anniversary Celebrations.
Fans are encouraged to visit www.EarthboundXXX.com today to see the first spectacular teaser trailer for the movie and check back each week to see additional trailers, photos, and clues to the trio of mystery, super-star appearances. A special bundle pre-order bundle of the re-issued 'Heaven to Hell' and the continuation, 'Earthbound: Heaven to Hell 2' will also be available.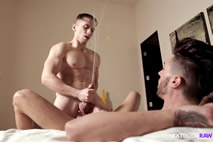 Cumshot King Dante Martin Sends Another Load Into Orbit - Dante Martin fires off a super soaker cum rip almost every time. Today included. I wonder if Brandon Moore is still sticky? Read Full Story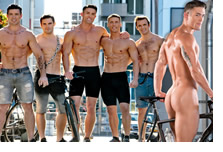 Ryan Rose Is Putting His Ass To Werk - Ryan Rose's ass is a modern gay porn legend. Now, he's using it for a new reason. And so can you. Read Full Story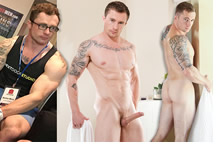 Markie More Returns & Pledges $150 To The GSA For Each Scene - "It wasn't until I took some time to myself and reflect, that I realized I don't need to leave. This is the very industry that changed my life for the better in so many ways." ~ Markie More Read Full Story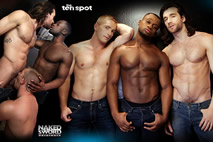 Woody Fox Is Feeding The Hungry - Woody Fox, Scott Riley, and newcomer Luke Diamond share a "cum as you are" protein breakfast turned fuck fest. Read Full Story


Hot Membership Site Scenes Available Now!



Falcon Studios Group Models Appearing Live in a City Near You.
April 9: Ryan Rose at Miami Beach Gay Pride, Miami Beach, FL
ONGOING: Weekly Sunday Swap Meat at Eagle L.A., Los Angeles, CA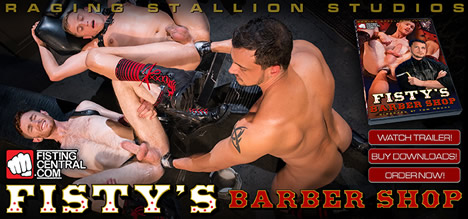 Hey HUNTer's,
For many it was a long Winter, but now Spring is coming full force and we're heating things up quickly with some of the steamiest and sexiest news, galleries, free scenes and promotions. This will give a whole new meaning to April showers. Dive in and  enjoy another scorching issue of HUNT eZine.
First up, one of the biggest announcements of the year in Breaking News. We've launched a dedicated web site for Falcon's biggest release in nearly 10 years, the destined-to-be-a-hit blockbuster Earthbound: Heaven to Hell 2. Head over to www.EarthboundXXX.com now to see the first teaser trailer and see new items appear each week up until the release on May 5
Double your pleasure this issue with, not one, but two Free Action Galleries. First, go behind the scenes of Hot House's latest feature Depths of Focus and then check out NakedSword's hookup extravaganza, The Ten Spot, directed by mr. Pam.
If you hadn't heard about the newest Falcon Exclusive, Skyy Knox, then our Special Feature is required reading. This sexy Canadian is destined for greatness.
XBIZ 2017's Gay Performer of the Year winner Sean Zevran invades the Model Spotlight. Get an in-depth look at what makes Sean one of the most successful models of this generation. Complete with a full gallery of all of his recent work, read up on why Sean is the best in the biz.
In Studio News...First up, Raging Stallion and director Steve Cruz take you back in time in ERECTUS now on DVD & Downloads. Next, Brent Corrigan gives the gardener Alessandro Haddad a little extra tip for his renovations in the debut scene from Property Lovers on FalconStudios.com. Then, catch a right hook from the debut scene from TKO Total Knockouts featuring Exclusive Austin Wolf dominating Josh Conners' hole. And, finally, whether you're in the mood for a fade or a fist, Fisty's Barber Shop, Fisting Centrals latest, has it all on DVD & Downloads.
Our Collector's Edition Closeouts promotion is continuing, so get these items before they're gone forever. We encourage you to take advantage of up to 80% off these popular products now, because they will be discontinued once we've sold the last of them. Also, this is your last chance to save big with the Compilation & Best Of Clearance delivering hot DVDs for only $9.97 each for a limited time.
The Free Scene Download this issue features Exclusive Austin Wolf pounding Brenner Bolton in Falcon Edge's, Magnums. The hot scene can now be found on the newest Falcon compilation, A-Team All Stars: Austin Wolf.
Cheers!
The HUNT Guys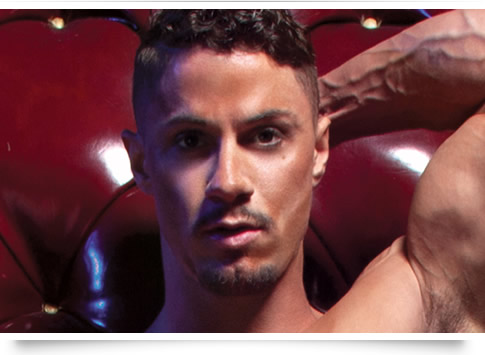 Special Feature: Newcomer Skyy Knox Becomes Latest Falcon Studios Exclusive
Falcon Studios Group, announced today that it has added popular, rising adult star, Skyy Knox, to its list of Falcon Studios Exclusive models. Hailing from Canada, Knox recently began his career in the gay adult entertainment world, and he's already gained notoriety and a loyal following in just a few months. The super-talented and ultra-sexy Knox will primarily appear in Falcon Studios features as well as perform in Hot House and NakedSword Originals features on occasion.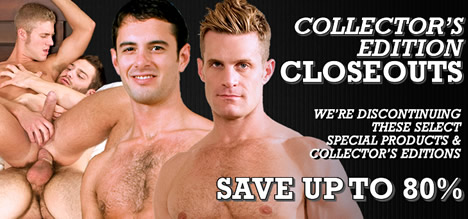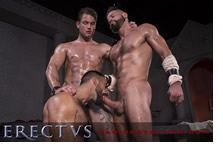 Raging Stallion Takes You Back in Time in ERECTUS on DVD & Downloads - Falcon Studios Group's rugged men brand Raging Stallion, has released its latest feature ERECTUS on DVD and downloads. The feature invites fans to transport themselves back to an ancient time when men were heroes and demigods. Read Full Story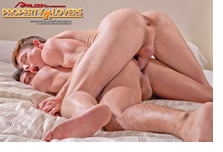 FalconStudios.com World Premieres 'Property Lovers' - FalconStudios.com today announced the world premiere of the debut scene from the renovation scorcher, Property Lovers, featuring A-Team Exclusive Brent Corrigan and newcomer, Alessandro Haddad. Read Full Story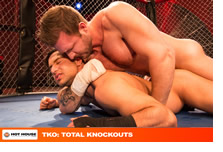 TKO Total Knockouts Austin Wolf & Josh Conners Appear in Debut HotHouse.com Update - HotHouse.com announces the world premiere of the debut scene from TKO Total Knockouts. When your ass is on the line, you'll do whatever it takes to score. That's just what the fighters of TKO Total Knockouts do when they enter the cage. Read Full Story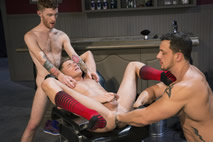 Experience Fisty's Barber Shop on DVD & Download - Falcon Studios Group, America's Gay Porn Company, announces the release of Fisty's Barber Shop. At 'Fisty's Barber Shop,' the customer service doesn't stop at fades, buzz cuts, and close shaves: these kinky barbers go above and beyond to loosen up their customers! Read Full Story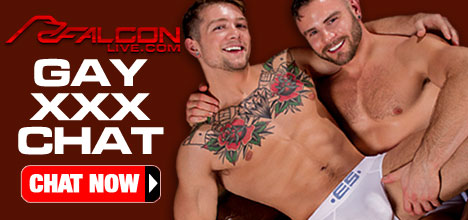 Brenner Bolton & Austin Wolf from Magnums
Available Now on A-Team All-Stars: Austin Wolf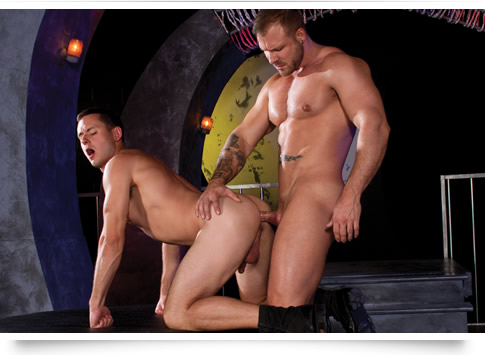 Austin Wolf has a three-day beard and a deep chest sprinkled with hair. Brenner Bolton is smooth and toned. His face gets buried between Austin's strong pecs. Brenner licks Austin's nipples, then tours his armpits with his tongue. Austin squeezes Brenner's ass, stretching his hole and teasing it with his fingers. Continuing his tongue bath of Austin, Brenner ends at his cock, which he swallows deeply Austin adds his spit as more lube for the blow job until Austin's balls won't let him go any further. Stroking his wet cock, Austin pushes his face into the cleft between Brenner's ass cheeks, drilling him with his tongue and fingers. Brenner's ass is heated up, and he heats up Austin's in return when like an afternoon in the desert. Austin plants his hole on Brenner's face. Showing off his sexual prowess, Austin takes Brenner through a two-position fuck that culminates in high arcs of cum erupting from Brenner's cock. Austin scoops it up and feeds it to him, aiming his own load at Brenner's mouth. Exhausted and relieved, they share a cum-filled kiss.