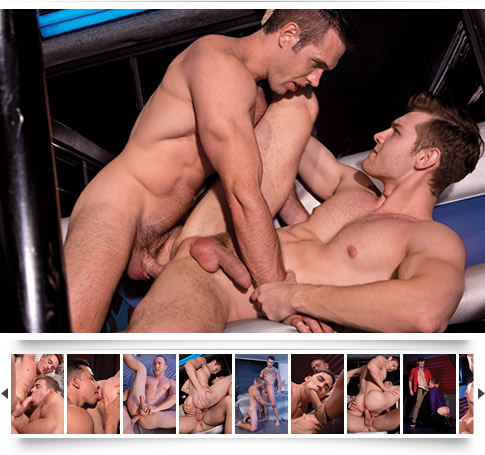 The studs are all asking About Last Night. Find out just what happened when this bachelor party squad got lit and let it all hang out with super-hung husband-to-be JJ Knight. The bachelor party gets rolling on a party bus and it doesn't take long before this crazy night in Vegas gets seriously sexed up. These horny, ripped men throw caution to the wind and let loose for the sake of cocksucking, ass-rimming, hole-pounding action! Ryan Rose gets so turnt up, he goes all the way with go-go dancer Topher DiMaggio, sucking dick and getting his ass pounded in the VIP booth! When Sebastian Kross gets stuck outside the club, he heads home with Colt Rivers for hot and sweaty sex that leaves their balls drained and smiles on their faces. Jacob Peterson was feeling a bit left out of the action, but senses a hot connection with the driver, Alex Mecum. In the back of the party bus, they trade blowjobs before Alex pounds the hell out of Jacob's tight hole. In the early hours of the morning, best buds Brent Corrigan and JJ Knight make the most of their last opportunity to fuck each other's brains out, with JJ using his enormous dick to stretch Brent's hole before shooting his massive load down Brent's throat. Discover the passion, the heat and the intensity that happens on this final evening of freedom in About Last Night, because anything goes when a bachelor and his squad hit the Vegas streets partying hard!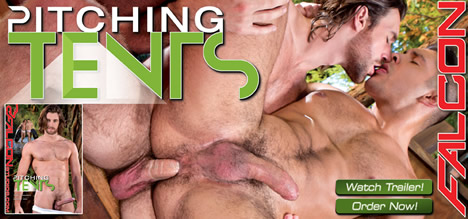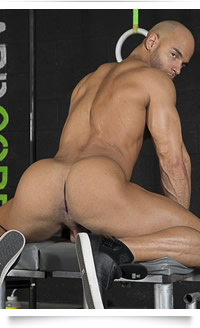 A-Team Exclusive Sean Zevran is a bona-fide gay porn superstar. His powerhouse performances and incredible versatility always keeps fans guessing what special surprise will come with Sean's next scene. With dozens of legendary performances across the Falcon, Raging Stallion, and Hot House brands, Sean proves again and again to be one of the most popular and in-demand models in the industry. With his statuesque physique, his mouthwatering uncut cock, and his tight, fuckable hole, Sean delivers high-energy sex with every appearance. Most recently, Sean brought his assets to the anal-obsessed Hot House feature Ass Fiends, the auto-body-shop fantasy of Raging Stallion's Drive Shaft, and the athletic personal trainer scenes in Hot House's The Trainer. Don't miss Sean in Falcon's latest, Deep Release, in which the gorgeous stud gets fully serviced at a luxury spa, and keep your eyes on HUNT for the latest news about what's cumming next for Sean.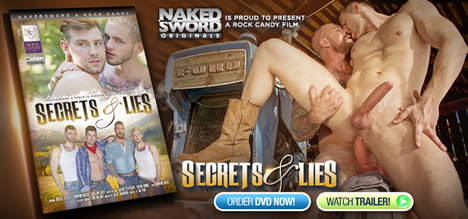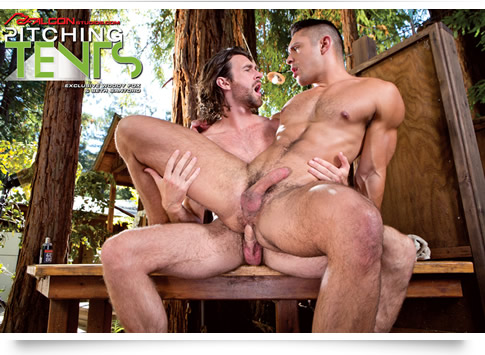 Falcon Drops Adventurous Sex Fest 'Pitching Tents' on DVD & Download
Falcon Studios brings you to a gorgeous campground where beautiful men are 'Pitching Tents' everywhere! Tony Dimarco directs this cohort of beautiful Falcon studs as they rim, suck, and fuck their way to enormous cumshots in the middle of expansive natural splendor. All the spontaneous outdoor action is now available for download and on DVD today on the Falcon Studios Group store. The top-tier cast of 'Pitching Tents' is headlined by Falcon A-Team Exclusives Woody Fox, JJ Knight, Ryan Rose, and Jacob Peterson, and features hot studs Seth Santoro, Jeremy Spreadums, and Case Everett.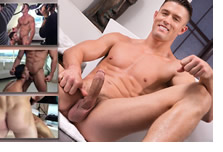 Ryan Rose & The Mannequin Challenge: Gay Porn Edition - They didn't just take the challenge, they won it. When you are born looking a mannequin, you already have a start. To say nothing of being naked, hard, and getting your dicked sucked. Read Full Story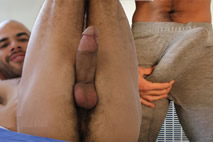 Grey's Anatomy - #GreySweatpantsChallenge, say hello to GuysInSweatpants. Code word for VPL. And now even Ezra Miller is getting in on it. Read Full Story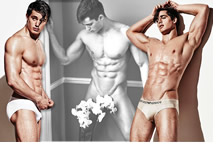 #CelebrityCock: Pietro Boselli - Dick Slippage or Wishful Thinking? - Did the "The World's Hottest Math Teacher" inadvertently show his quadratic equation? Read Full Story


Hot Membership Site Scenes Available Now!



Falcon Studios Group Models Appearing Live in a City Near You.
December 17: Dorian Ferro at Rich's San Diego, San Diego, CA
December 17: Johnny V at Flex Spas Cleveland, Cleveland, OH
January 12: Johnny V & Rocco Steele at Charlie's, Las Vegas, NV
January 12-15: Johnny V at HustlaBall Vegas, Las Vegas, NV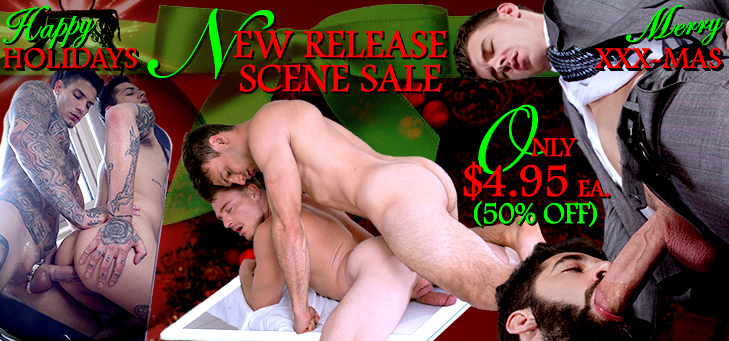 Hey HUNTer's,
We hope you're having a festive and magical season. Here at the HUNT eZine headquarters our little elves are working hard in the shop to make sure we're able to still bring you tons of free content, new releases and cum-busting galleries this holiday.
Gear up and head deep into the woods in our Breaking News with Falcon Studios' hiking hunks in Pitching Tents on DVD & Downloads. Tony Dimarco directs this prime group of beautiful Falcon campers as they rim, suck, and fuck their way to enormous cum shots in the middle of expansive natural splendor.
The hunky men of Falcon hit the famous Las Vegas Strip in the Free Action Gallery with the best action shots from About Last Night. See stars like Ryan Rose, Sebastian Kross, JJ Knight and Brent Corrigan let loose and go wild for a bachelor party you wont forget.
Each year, HUNT eZine gives you, the fans, a chance to win amazing prizes while providing us with feedback that will help us shape the content we produce for you. Please complete the survey available in our Special Feature and you'll also get some great discount codes for our award-winning content.
He works hard on his physique. He's the man we all hope to find under our Christmas tree. He's Sean Zevran and he's taking over the Model Spotlight. Get a glimpse on Sean's recent work in The Trainer and peep his gallery with action shots from his most recent work.
We didn't forget the stocking stuffers in Studios News. First, get deep into the woods and deep into Jeremy Spreadums' chimney shaft with JJ Knight in the debut update from Pitching Tents. Then, get rough, connected sex in Hard Friction's State of Arousal now on DVD & Downloads, as well as the debut update from that feature starring Sean Duran and Tyson Glover. NakedSword and Rock Candy keep it all in the family with Secrets & Lies on DVD & Downloads. Finally, Stag Homme heads to the Med with bareback intensity in Barcelona Raw.
You want Holiday Savings…and we've got them for you. Head over to the Falcon Studios Group/NakedSword Store for 2016 release, value pack and collector's edition discounts in the Holiday DVD Sale and save half of 2016 New Release downloads in the Holiday Scene Sale.
Last but not least, your Free Scene Download is the scorching scene from Raging Stallion's In Yer Face! featuring Tom Wolfe and Ayden Marx. The exclusive scene can now be found on the new compilation Hairy Boyz 49.
Warmest Holiday Wishes,
The Entire HUNT Team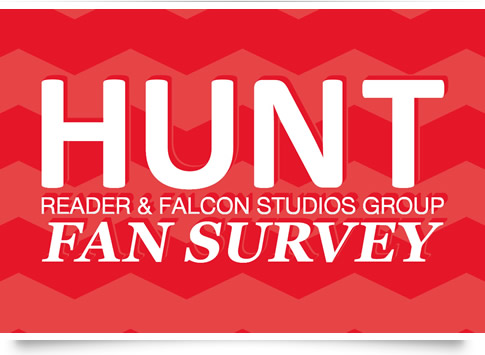 HUNT 2016 Reader Survey - Complete for Your Chance to Win
HUNT eZine announces the launch of the 2016 Annual Reader & Falcon Studios Group Fan Survey today. Every year, HUNT and Falcon Studios Group invite gay porn fans everywhere to provide feedback that helps the studios make important decisions about models, movies, content and how it's delivered.
HUNT and Falcon Studios Group also offer the opportunity to win amazing porn prizes, and every fan who completes the survey gets an instant mystery offer of their choice with discounts on DVDs or Memberships.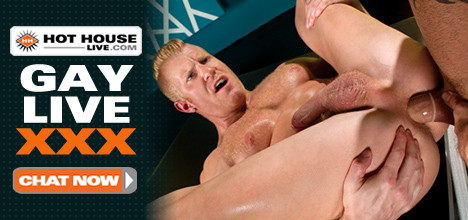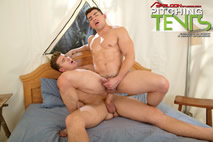 JJ Knight and Jeremy Spreadums are Pitching Tents in New Update - FalconStudios.com invites you to a playful woodland retreat in Tony Dimarco's latest, Pitching Tents. Tony Dimarco directs beautiful Falcon studs as they rim, suck, and fuck their way to enormous cumshots in the middle of expansive natural splendor. The new scene, featuring ultra-hung A-Team Exclusive JJ… Read Full Story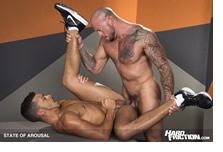 Tatted Stud Sean Duran Pounds Tyson Glover in State of Arousal Debut Scene in New Update - RagingStallion.com announces the release of the first scene from Hard Friction's latest fuck fest State of Arousal starring tatted muscle-hunk Sean Duran and power bottom Tyson Glover. The scene will go live on RagingStallion.com on December 09, which coincides with the availability of the DVD and scene… Read Full Story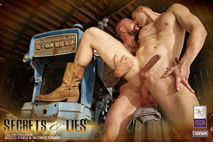 NakedSword Produced Rock Candy Feature Secrets & Lies Now on DVD & Download - NakedSword Originals announces the release of the Rock Candy feature Secrets & Lies on DVD and download. Rock Candy returns and partners with NakedSword Original's on this one-of-a-kind big budget production directed by acclaimed NakedSword Original's director mr. Pam, executive produced… Read Full Story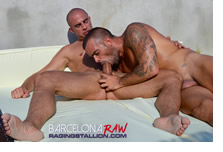 Barcelona Raw DVD & Downloads - Bareback glory holes, intense raw poundings and relentless hardcore condom-free action in the sultry and steamy Spanish city is what's in store for you from 'Barcelona Raw'. Distinctive direction from Francesco D'Macho from the pro/am gay porn wonder studio, Stag Homme will have you wanking away for hours. Read Full Story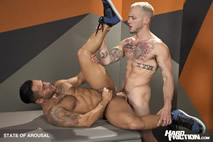 Hard Friction's State of Arousal DVD & Downloads Hit the Streets - Falcon Studios Group, America's Gay Porn Company, today releases Hard Friction's State of Arousal to DVD and download. When horny men are naked together with nothing but sexual desire between them, it brings them both to a heightened State of Arousal. Anything goes when Steve Cruz directs these… Read Full Story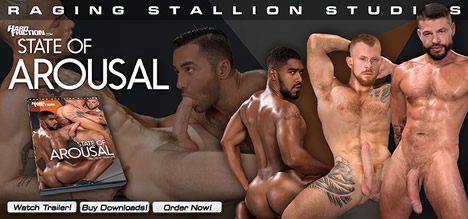 Tom Wolfe & Ayden Marx from In Yer Face!
Now on Hairy Boyz 49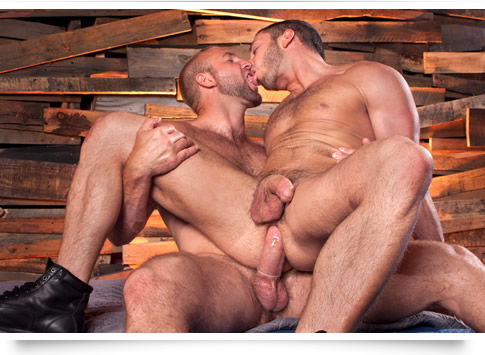 Here's a scorcher that puts the creamy white stuff right where you want it: 'In Yer Face!' This supercharged, shooter of a DVD delivers big dicked fuckers in butt bruising action that ends with overwhelming jizz blasts you know where. Raging Stallion Exclusive Tom Wolfe throws it into fat cocked newcomer Ayden Marx. Derek Parker gets double duty in an opener with hunky Fabio Stallone, and an encore with Charlie Harding. It's their first scene together, and they toss it up ferociously. Topping it all off like a blast of whipped topping to your mug, stud-top Trenton Ducati tangles with stud-bottom Chris Tyler. Director Steve Cruz assures the nasty cum play is non-stop, and he sure doesn–t forget the title's promise. His camera gets in close–those mammoth cocks slamming into cavernous holes that are right in yer face. Creamy facials are even closer up, and in the best reward a fuck-buddy can get, a couple of lip smacking cum shots get mainlined right between wide open lips. Oh, yeah–the all-man heat in this show is definitely 'In Yer Face!'