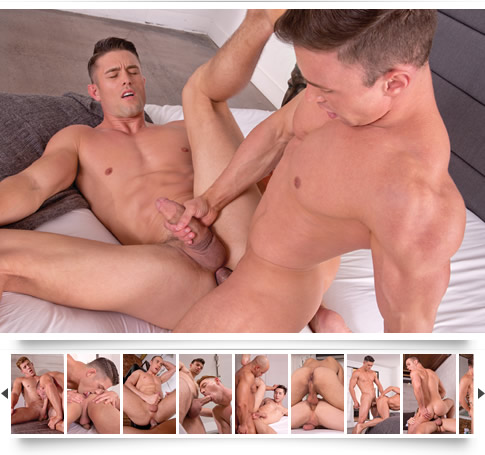 Slip into an exclusive, full-service spa, where the gorgeous, muscled clients and masseurs will do whatever it takes to deliver Deep Release. Tony Dimarco directs nine of the hottest Falcon men as they indulge in sensual oils, soothing baths, and deep tissue massages that quickly lead to intense oral, vigorous rimming, and passionate fucking. After a luxurious soak, muscled Brent Corrigan's bodywork session leads to a searing flip-flop with gorgeous masseur Jason Maddox. Hanging out by the hot tub, Colt Rivers eagerly trades head with JJ Knight, leading both studs to blow huge loads in each other's mouths. Alexander Volkov arrives for his massage from expert body worker Ryan Rose, who initiates an intense flip-fuck that ends with two massive cumshots. Brandon Rivers lavishes his client, Sean Zevran, with a full-service session, utilizing his hands, mouth, and ass to give Sean everything he wants. Brendan Phillips arrives to give JJ Knight a rejuvenating salt scrub, but is thrilled when JJ makes a move on him, pulling him close for a kiss that leads to full-release oral, ass-eating, and fucking. For the ultimate spa experience, join these gorgeous men for a Deep Release that will leave your muscles soothed, your ass stretched, and your balls drained!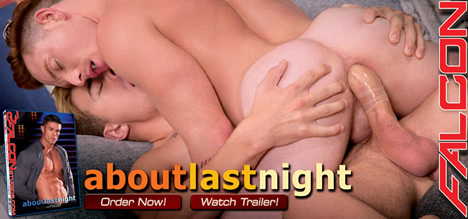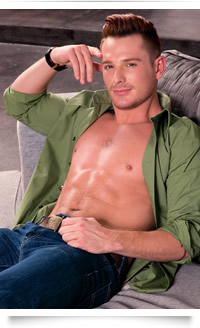 It's been an incredible year for Brent Corrigan. He's in the prime of his career since returning to adult erotica as a Falcon Studios A-Team Exclusive, with his compelling and charismatic personality, his ripped physique, and his full-throttle erotic performances. Brent's colorful past is the subject of King Cobra, a Hollywood film starring James Franco, Christian Slater, Molly Ringwald and Alicia Silverstone. This year, he scored Best Actor honors at the PinkX Gay Video Awards in Paris, France for his role in NakedSword's Vegas Hustle, and he was also nominated for Best Porn Star by the 2016 Cybersocket Awards. His recent appearance, in Falcon's Deep Release, sees Brent flip flopping with his gorgeous masseur at a full-service spa. You can also check out his recent performances in Magnums from Falcon Edge. To top it all off, he's one of the headlining stars in Falcon's Fall Blockbuster release About Last Night now available on DVD, download, FalconStudios.com and on your cable providers Adult On Demand listings. Keep watching Brent's star grow brighter with Falcon Studios Group and NakedSword by staying posted on his latest projects.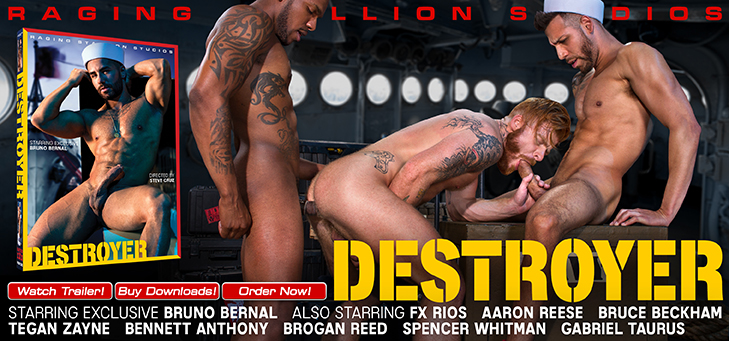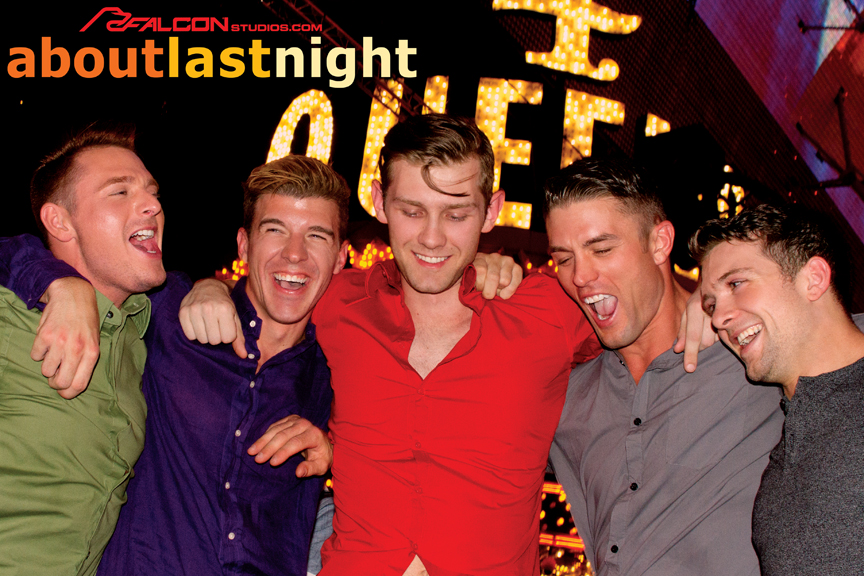 Falcon Blockbuster About Last Night Blitzes Multiple Distribution Channels with Day & Date Release
In an unprecedented move, Falcon Studios, the world's most popular gay entertainment brand, has release its 2016 Fall Blockbuster 'About Last Night' simultaneously on three major distribution channels.
Falcon's biggest release of the year is now become available on DVD and Download on the Falcon Studios Group Store and on the studios membership pay site FalconStudios.com. And, for the first time, the studio has made the release available on a major US cable provider's On Demand platform. Fans are urged to check their providers Adult On Demand listings for the new title, which will allow them to rent or purchase the release on their televisions.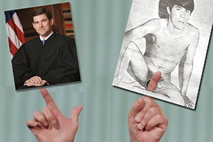 Naked Justice: SCOTUS Pick's Alleged Gay Porn Past - You don't have to imagine the visuals that could derail this douche bag's confirmation hearing … we've got them inside. Read Full Story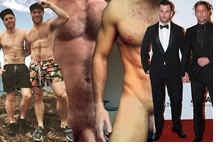 #CelebrityCock- Famous BF Edition: Matt Wilkas & Jwan Yosef - Gus Kenworthy & Ricky Martin are both out, proud, and hot. You would expect their respective boyfriend and fiancée to be nothing less. Now we know … they are all the more. Read Full Story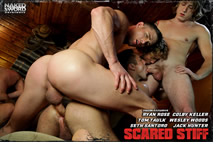 A Killer Can't Stop This Six Load Orgy - Suddenly the door bursts open and there he is. All hell breaks loose along with a whole lot of jizz. Read Full Story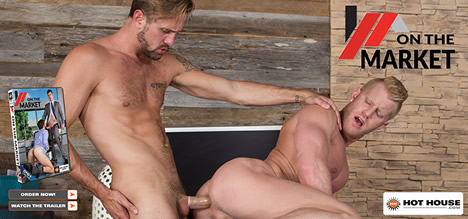 Hot Membership Site Scenes Available Now!



Falcon Studios Group Models Appearing Live in a City Near You.
Weekly: Sunday Swap Meat, Falcon DVD Giveaways at Eagle L.A., Los Angeles, CA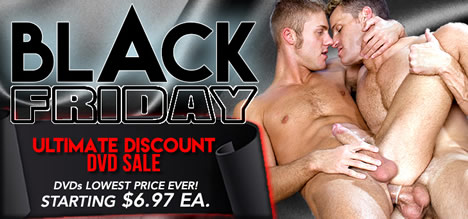 Hey HUNT Men,
Happy Thanksgiving to you! We'd like to celebrate with all that we're grateful for at HUNT eZine. We're most thankful to you, our loyal fans. You may have noticed we waited a few extra days to send this issue of HUNT. We wanted to show how much we appreciate you by stuffing this Thanksgiving issue with more hot content than any issue before. So, sit back, relax and enjoy. Eat it all up!
Falcon's newest blockbuster About Last Night takes the Breaking News place at the table,with the day and date release of the bachelor party turned fuck fest film on multiple distribution channels, including select cable providers Adult On Demand menu where you can rent or purchase the year's hottest movie.
Enjoy two helpings of Special Feature this issue. First is the About Last Night interview with iconic super star Brent Corrigan, check it out to learn everything he's currently up to. Then, scroll down to meet the crew of the RSS Destroyer and find out how they got their unique code names.
Our Model Spotlight is the main course with iconic porn legend and star of About Last Night, Brent Corrigan.  After taking a short break, Brent returns to the screen better than ever and has had one of the best years in his career.
Hang up your robe and get onto the massage table in our Free Action Gallery featuring the sexiest images from Tony Dimarco's indulgent spa getaway, Deep Release.
For dessert options, we have six delectable items in Studios News. Falcon's Blockbuster About Last Night debuts on Falcon Studios with a Ryan Rose and Topher DiMaggio sex fest, and the DVD and Downloads are now available on the Falcon Studios Group Store. Raging Stallion sets sail and takes over the high seas in Steve Cruz's new movie Destroyer. Check out the debut update item and the story covering the DVD & Downloads availability. Find out who won our Autographed Calendars and grab one for yourself. Finally, Tony Dimarco directs realtor and client relations in On the Market, now available on DVD and Downloads.
Don't miss out on the best DVD and Scene Deals we've ever offers with our Black Friday Ultimate Discout DVD Sale with DVDs as low as $6.97 each, and the Black Friday Ultimate Discount Scene Sale with over 880 downloads priced at $2.95 each. Plus, time is running out on the Falcon 45th Anniversary DVD Sale and Scene Sale with DVDs as low as $9.97 and Downloads for only $3.25 each
For your Free Scene Download we offer up Sean Zevran and Josh Conners in Falcon Edge's Stunners now available on A-Team All Stars: Sean Zevran.
Have a Blast,
HUNT Staff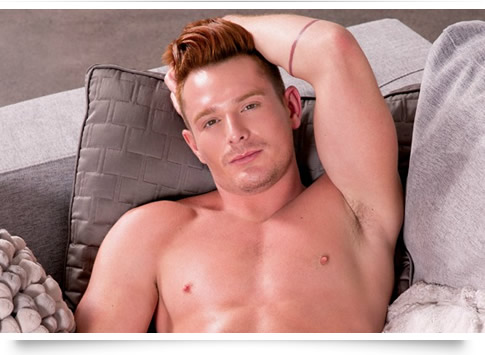 Brent Corrigan About Last Night Interview
We sat down with iconic porn superstar Brent Corrigan, to catch up with the Falcon A-Team Exclusive and learn more about what brought him to Falcon, what he's up to and what it was like to shoot the new Falcon Blockbuster About Last Night. Learn more about his feelings about being a part of Falcon and what you can expect next from him.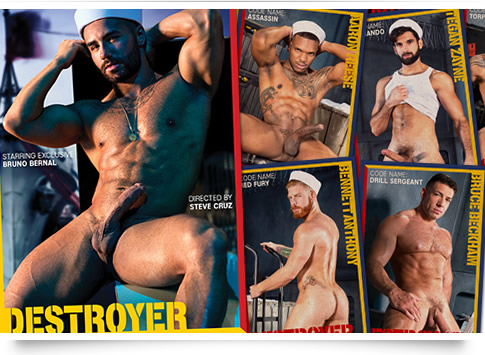 Destroyer Seamen Profiles & Digital Trading Cards
Meet the hunky crew manning Steve Cruz' Navy ship in the new fuck-fest, Destroyer! Check out the special digital trading card, get to know each seamen a little better and find out how they got their unique Code Names.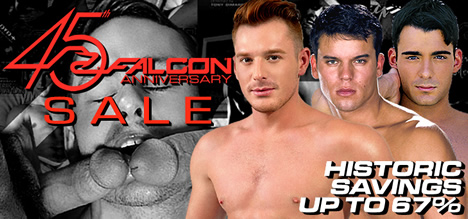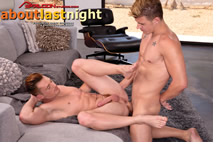 Find Out 'About Last Night' in Falcon Fall Blockbuster Now on DVD & Download - Falcon Studios Group, America's Gay Porn Company, shows you a crazy, sexual night in Vegas in the studios Fall blockbuster, 'About Last Night', which shows what happens when a group of guys give their buddy one hell of a bachelor party. Read Full Story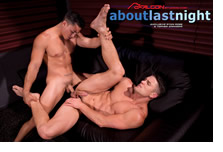 'About Last Night' Day & Date Release Includes FalconStudios.com World Premiere Update - FalconStudios.com announces the world premiere of About Last Night, an all-access look at a night of debauchery and sexy antics of gay porn's hottest superstuds! The party kicks off today with the debut scene featuring A-Team Exclusive Ryan Rose who hooks up with hired gogo dancer Topher DiMaggio. Read Full Story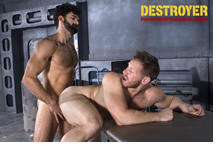 RagingStallion.com Unveils Destroyer Scene Update - RagingStallion.com announces the release of the first scene from Destroyer, starring scruffy hunks Tegan Zayne and Spencer Whitman in a voracious flip fuck. Director Steve Cruz captures the pent up sexual antics of these hung, hairy and horny sailors. Read Full Story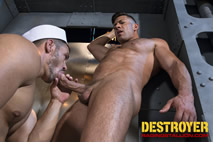 Raging Stallion Launches Destroyer on DVD & Downloads - Step aboard the RSS Destroyer, a warship with a full complement of thirsty seamen who must turn to each other for sexual release. Destroyer is now available for download and on DVD today at the Falcon Studios Group Store. Read Full Story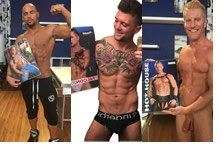 Falcon Studios Group 2017 Calendar Contest Winners - To celebrate the release of Falcon Studios Group's 2017 calendars, we joined forces with A-Team Exclusives Sebastian Kross, Sean Zevran and Johnny V to give three lucky fans a chance to win an autographed 2017 calendar. Read Full Story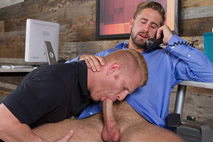 Hot House Puts Cocky Realtors and Their Horny, Hung Clients On the Market - Falcon Studios Group, America's Gay Porn Company, shows you the naughty, secret antics of hotshot realtors in Hot House's On the Market, out now on DVD and Download. In the world of luxury real estate, houses and condos aren't all that's On the Market, because these cocky realtors… Read Full Story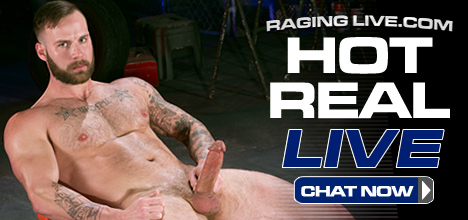 Sean Zevran & Josh Conners from Stunners
Now on A-Team All Stars: Sean Zevran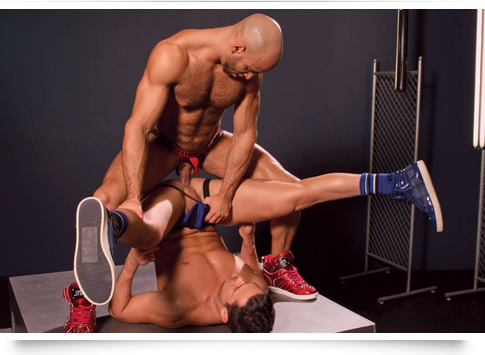 Sean Zevran and Josh Conners show off their physiques. Sean is massively muscled, hairy and bulging all over. Josh is smooth and toned, with big meaty pecs and lips made for dick sucking. Sean's enormous cock escapes his red jockstrap and Josh comes over to service it. Sean's ass clenches and flexes as Josh drenches Sean's cock with slick saliva. Then Josh eats Sean's ass, whose muscular body is poised like a racehorse stomping to leave the gate. Now that Josh has tasted Sean's ass from the outside, he wants to feel it from the inside. Sean strokes his cock in rhythm with Josh's deep thrusts. Then they switch it up with a flip. Josh likes it when Sean slaps him around a bit; it makes precum drip out of his cock and down his stomach. When Josh shoots, Sean picks up Josh's load and slaps him across the face with it, which only makes Josh want more. Josh gets down on his knees so Sean can shoot his big load directly into Josh's mouth. At the end they exchange deep, connected kisses, relishing the flavor of their mixed loads.