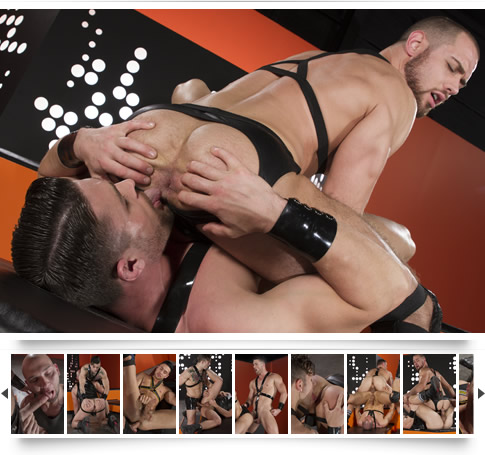 Horny guys with hot, edgy gear, ripped muscles, and big loads know how to get Slicked Up. Watch these seven dirty-minded, Slicked Up studs get wild with each other under the direction of Nick Foxx. Wearing skin tight black shorts so shiny they're practically a mirror, Sebastian Kross works over Brayden Allen with intense penetration and deep prostate pounding. Woody Fox wields his massive wood on Josh Conners' delicious ass, with each stud showing off their fetish wear. Micah Brandy gets so worked up eating Brayden Allen's ass that he starts oozing white cum on the floor - a partial ejaculation without orgasm - then keeps going all the way, finally shooting his massive load after having his way with Brayden's delectable ass. Ryan Rose takes charge of bottom Brendan Phillips, resulting in an epic facial that drenches Brendan's beard with both their loads. Get Slicked Up and get off when these geared up guys go at it with ferocious intensity.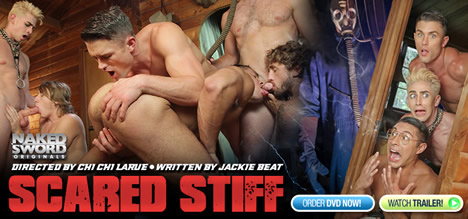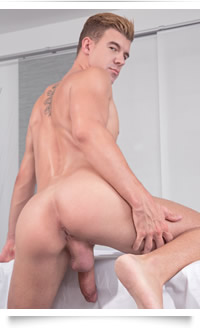 If you love big dick, JJ Knight is your man. The playful Southern stud packs an impressive 9.5 inches of thick, rock-hard meat, and knows how to use it well. JJ's versatile, powerful performances have catapulted him to the top of the gay porn industry. He became a Falcon Studios Group A-Team Exclusive in April 2016, and took home the Grabby Award for Hottest Cock, all in the same year. His green eyes and inviting smile display his easy charm, his enormous cock, low hanging balls, and towering stature make for unforgettable sex. JJ's recent appearances for Falcon Studios display his erotic abilities, from the unforgettable scenery of Joshua Tree in Desert Getaway to his starring role in both parts of Wild Weekend, the epic story of sexual celebration set in the middle of San Francisco Pride. His latest appearance, in Deep Release from Falcon Studios, sees JJ getting full-service treatment from his masseur at a luxurious, exclusive spa. Stay tuned for more captivating scenes from this incredibly endowed superstar!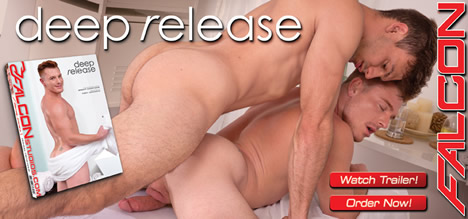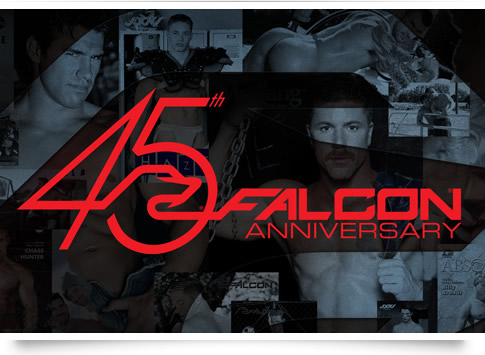 FalconStudios.com Launches New Tour in Celebration of 45th Anniversary
Falcon Studios has announced the relaunch of FalconStudios.com, the world's premier gay entertainment site. The tour redesign went live this week to coincide with the brand's 45th anniversary celebrations which will continue over the next year.
The new tour has been designed to showcase the premium content available to members in addition to celebrating the four-and-a-half decades of award-winning content produced by the world's most recognizable gay adult brand.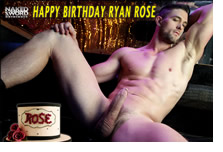 31 Has Never Looked So Fierce: Happy Birthday Ryan Rose - Controversial? Yes. Sexy? Always. At 31 one year's young today, Ryan Rose commands a title many aspire to, but few achieve: a gay porn superstar. Read Full Story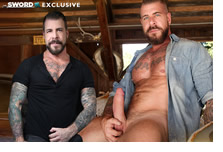 The Sword Exclusive: Rocco Steele On Leaving Porn, Getting Older, & Kids These Days - Trolls to the left as Rocco Steele takes on his toughest critic, himself. Warning: if you thought you already knew what Rocco's biggest organ is, you are in for a surprise. Read Full Story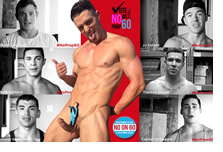 Gay Porn Stars Are Pro Choice - Brent, Seth, Jeremy, Scott, Trenton, JJ, & Jeremy. Don't take our word for it. Take theirs. Read Full Story


Hot Membership Site Scenes Available Now!



Falcon Studios Group Models Appearing Live in a City Near You.
November 4-6: Sebastian Kross, JJ Knight, Austin Wolf & Johnny V at eXXXotica LGBT Showcase, New Jersey Expo Center, Edison, NJ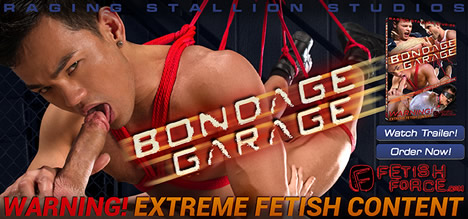 Hey HUNTer's,
Happy November. This month we're celebrating 45 amazing years serving you as the top gay porn producer in the world. We're happy to provide you with another complimentary issue of HUNT that is packed with new releases, free galleries, special features and exciting site updates!
As part of our 45th Anniversary, we've refreshed FalconStudios.com to celebrate four-and-a-half decades of award-winning content. Learn more in Breaking News.
Head over to this issue's Special Feature to see which Falcon Studios Group and NakedSword stars won awards and appeared at the PinkX Gay Video Awards in Paris last weekend.
In our Model Spotlight is A-Team star of Deep Release, JJ Knight.  Read up on all of this hung studs exciting news and find out where you can see him wielding his massive cock.
Hot House and Nick Foxx explore the realm of latex and uninhibited sex in our Free Action Gallery featuring only the hottest images from the leather feature, Slicked Up.
Prepare for the epic return of famed superstar Brent Corrigan in Studios News. He makes his return in the new Falcon title, Deep Release, directed by Tony Dimarco. Check out the debut update story and the feature on the availability of DVDs and downloads. Then, Hot House revives popular Skuff brand with a premiere update from Skuff: Rough Trade, Part 2, featuring A-Team Exclusive Sean Zevran and versatile hung stud, Alex Mecum. Finally, head to director Tom Moore's Bondage Garage to get your hole tuned up and your cock worked on by feisty fetish mechanics.
We're giving HUNT readers one last chance to save on our Halloween DVD Sale and the Halloween Scene Sale featuring hot themed porn with the sexiest costumes – DVDs only $9.97 and Scenes only $3.95 each. Plus, we've just launched our Fall DVD Inventory Clearance Sale which has over 200 DVDs at the low price of $9.97 each and over 50 hits and hot releases for only $14.97 each.
John Magnum plows Craig Reynolds in our Free Scene Download this issue. Originally, the scene appeared on Hot House's Score! Game 2 and can now be found on the new compilation Amazing Ass 13.
Have Fun & Enjoy,
HUNT Staff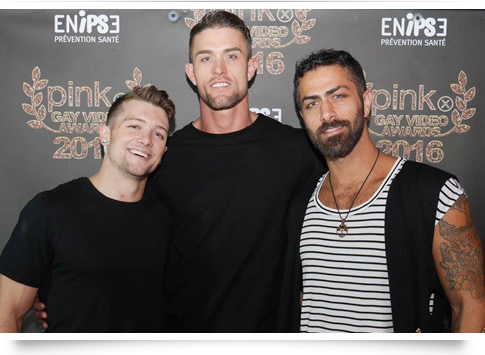 Falcon & NakedSword Stars Perform & Win at PinkX Gay Video Awards
Falcon Studios Group A-Team Exclusives Ryan Rose and Sebastian Kross along with NakedSwordsman Adam Ramzi jet-setted to Paris last weekend to perform at the PinkX Gay Video Awards and Afterparty hosted by NakedSword's own Sister Roma. Little did they know that A-Team Exclusive Brent Corrigan, Ramzi and Kross would also be bringing home awards.
Corrigan scored Best Actor honors for NakedSword's Vegas Hustle; Kross accepted the trophy for Best Orgy from Raging Stallion's Clusterfuck! 1 in which he appeared with Derek Atlas, Dario Beck and David Benjamin; and Ramzi brought home the Best New Cummer award for his appearance in NakedSword's #WORKOUT.
Check out this special feature for more on the awards and a sizzling red carpet and performance gallery.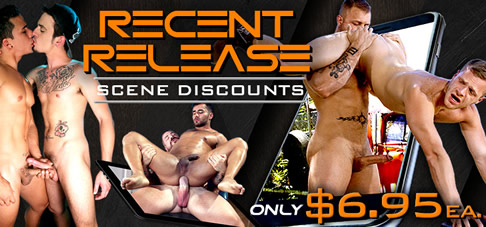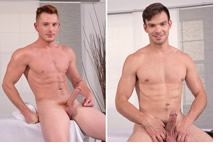 Brent Corrigan Returns in FalconStudios.com Deep Release Debut Update - FalconStudios.com announces the world premiere of the debut scene from its latest steamy feature, Deep Release, a flip flop update featuring A-Team Exclusive Brent Corrigan and fan favorite, Jason Maddox, who appears in his first ever bottoming porn scene. Read Full Story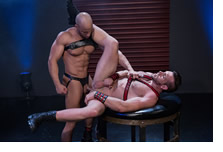 HotHouse.com Continues Skuff Revival with Rough Trade, Part 2 Update - HotHouse.com, the Ass Authority, announces the world premiere of the debut scene from Skuff: Rough Trade, Part 2. Continuing the revival of Hot House's legendary Skuff line, director Nick Foxx pushes boldly forward with intense bondage and leather sex. Read Full Story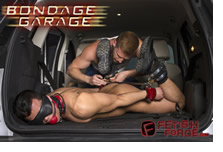 Fetish Force Opens Up the Bondage Garage on DVD & Download - Falcon Studios Group, America's Gay Porn Company, announces the release of Fetish Force's Bondage Garage. Four clean-cut guys expose their fetish for pervy, kinky play when they visit the Bondage Garage. Read Full Story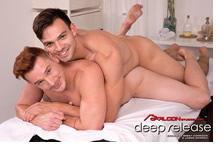 Falcon Studios' Indulgent Spa Experience Deep Release Hits DVD & Download - Falcon Studios Group invites you to an exclusive, full-service spa, where the gorgeous, muscled clients and masseurs will do whatever it takes to deliver a Deep Release. Tony Dimarco directs nine of the hottest Falcon men as they indulge in sensual oils, soothing baths, and… Read Full Story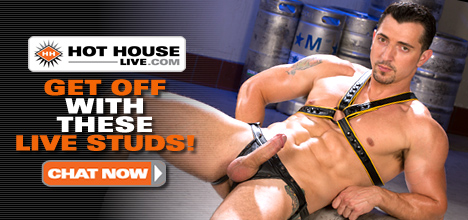 Craig Reynolds & John Magnum from Score! Game 2
Now on Amazing Ass 13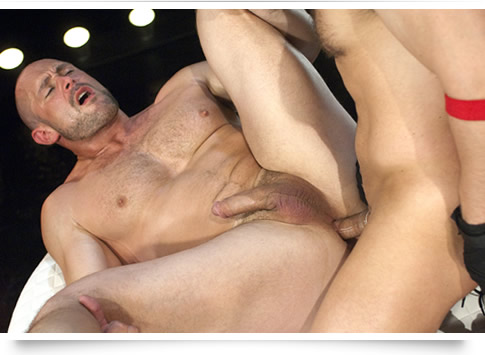 John Magnum's coaching technique involves a lot of verbal abuse, dick-stroking, and face-fucking a combination that works well for Craig Reynolds. After a grueling workout John rewards Craig by shoving his thick cock down his throat. As soon as Craig's dick is hard John goes down on him, but not for long. Coach John wants to plow Craig's giant bubble-butt. He mounts the giant wrestler and power-fucks his hole then lies back and orders Craig to ride him. Craig grabs the gymnastic rings and bounces up and down on John's cock until they both blow their loads.