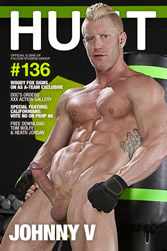 Amazing Content Now Live on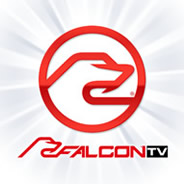 | | |
| --- | --- |
| | Check the listings in your Television Provider's Adult HD OnDemand Menu for: Do You Like My Ink and Anal? – The OnDemand HD Release of Falcon Studios' Under My Skin, Part 2 Starring: Boomer Banks, Damien Crosse, Seven Dixon, Derek Parker and more… |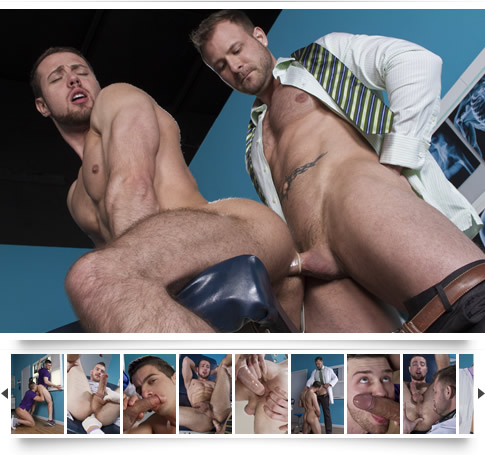 When a patient is in need of sexual healing, these 'Doc's Orders' are welcome relief for the doctors and the hot studs who visit their office. The prescription is for massive cocks, and the orders are to take them hard! When the lab coats and hospital gowns of these six sexy studs come off, Hot House director Nick Foxx captures doctors fully diagnosing their horny patients. Tryp Bates wants to make sure he can take bigger things inside of him and Doctor Jimmy Durano reassures him with his fat, uncut cock. Football stud Brendan Phillips needs a routine physical, but Doctor Austin Wolf uses his meaty tool to give Brendan a much more thorough anal examination. Nurse Jacob Peterson is giving new hire Jacob Taylor an orientation, and Taylor uses their time alone in the examination room to give Peterson a thorough pounding. Doctor Ricky Decker is not pleased when he hears about Jacob Taylor's sexual escapades in the office, but he too cannot resist the allure of Jacob's massive cock and jacked body. Strip down to nothing, because it's time for you to follow 'Doc's Orders'.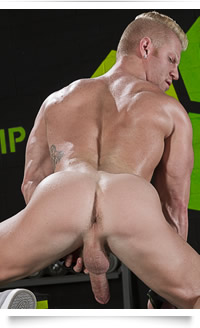 When it comes to sucking cock and getting fucked, A-Team Exclusive Johnny V's sexual energy is unparalleled. The strawberry blond, muscle stud is one of the hottest, most insatiable bottoms on the Falcon Studios Group A-Team roster. With his rippling washboard abs, bulging biceps, broad chest, and beefy legs, this all-American hunk loves to show off his body. Johnny's fans adore his friendly personality, big smile, and genuine enthusiasm always on display in front of the camera and behind it at his frequent live appearances at special events, which this year included Southern Decadence and parties at the Grabby Awards. Speaking of awards, Johnny's racked up quite a few, taking home Hottest Bottom and Best Duo awards at the 2015 Grabby ceremony. He was also nominated eight times at the 2016 Grabbys, including a nom for Performer of the Year! When he's not turning out award-winning scenes for Falcon Studios Group, Johnny runs the website American Muscle Hunks with his sexy boyfriend, Joey D. Get a taste of Johnny's talents by checking out his recent performances, including On the Market from Hot House, Drive Shaft from Raging Stallion, The Thirst is Real from Hard Friction, and Stiff Sentence from Hot house. Stay tuned for much more from this superstar, including a spectacular scene coming up from Hard Friction!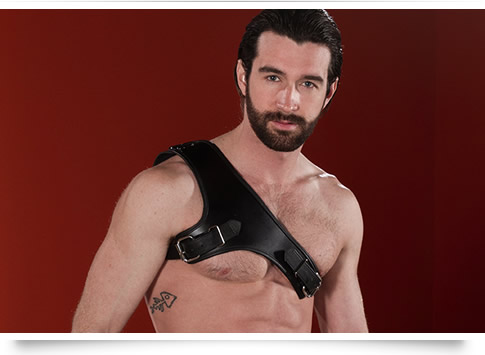 Woody Fox Signs on as A-Team Exclusive
Australian Hunk Becomes Newest Member to the Elite Falcon Studios Group A-Team
Falcon Studios Group, the world's largest producer of all-male adult erotica, revealed today that it has added Aussie hunk, Woody Fox, to its elite list of A-Team Exclusives. The native Australian will appear in Falcon Studios, Raging Stallion and Hot House releases.
His first scene as a Falcon Studios Group Exclusive, an energized and acrobatic sex fest with Josh Conners in Hot House's 'Slicked Up' is live on HotHouse.com and will be available on DVD and download October 14, 2016. In the scene, Woody displays his power-top prowess and dynamic performance abilities.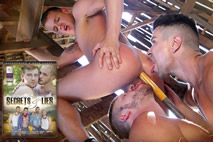 When Forbidden Lust Leads To "Secrets & Lies" - Fathers, sons, nephews, uncles, and cousins. After an unexpected seduction, life on the Ridge Family Farm will never be the same. Read Full Story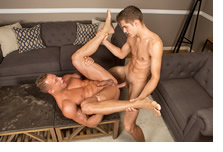 After Two Years, Big Jack's Cherry Was Busted. Big Time. - Sean Cody's Jess whips out his fabled schlong. 'What the fuck - look at the size of this thing,' says Jack. What's he going to say after that thing creampies his ass? Read Full Story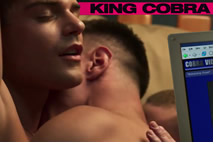 The Official "King Cobra" Trailer Has Arrived - "Inspired by the insane true story," says the trailer. It should have "never should have happened" to him, said Brent Corrigan. Now you can make your own decision. Read Full Story


Hot Membership Site Scenes Available Now!



Falcon Studios Group Models Appearing Live in a City Near You.
October 29: Ryan Rose, Sebastian Kross & Adam Ramzi at PINK X Gay Video Awards, Paris, France





Hey HUNTers,
As the leaves change colors and the weather cools down, HUNT keeps the temperature soaring with loads of FREE content, new scenes, new releases and more.
First off, Falcon Studios Group goes 'down under" and signs our latest A-Team Exclusive, Woody Fox in Breaking News. Read all about this porn superstar and see where you can find him wielding his massive uncut cock and talented bubble butt.
The ultimate power bottom Johnny V is in the Model Spotlight. When Johnny isn't in the gym perfecting his impressive physique, he's on taking cock in our movies or appearing at a club near you.
Turn and cough for our Free Action Gallery featuring all of the anal probing and prostate massaging images from Hot House's latest release 'Doc's Orders'.
Don't forget to ENTER TO WIN a Falcon Studios Group 2017 Calendar autographed by your favorite A-Team Exclusives from last issues Special Feature. This issue gives you the low down on California Prop 60, and urges all Californian's to vote NO.
Studio News is packed with the hottest of the hot. First, we celebrate the epic conclusion to Falcon's summer blockbuster, Wild Weekend, Part 2 on DVD & Downloads. Then, Hot House gets rough with new Skuff: Rough Trade update featuring Austin Wolf and Micah Brandt. Finally, Raging Stallion takes you on a wild ride through the Spanish countryside with a new update from Hung Country, as well as the debut of the DVD and downloads.
Don't miss out on the Compilation & Best of Bargains offering collection DVDs for only $9.97 each or the Raging Stallion Scene Specials giving you 50% off hundreds of scenes.
Tom Wolfe and Heath Jordan take over our Free Scene Download this issue. The original scene comes from the famed Raging Stallion feature, Cockwork and can now be found on the new compilation, Hairy Boyz 48.
Enjoy,
HUNT Staff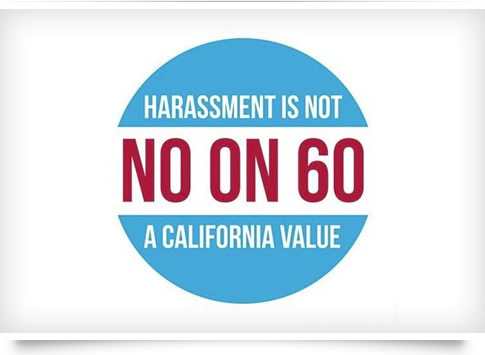 CALIFORNIANS: VOTE NO ON PROP 60
This November 8, Californians will vote on a controversial ballot initiative - Prop 60 - that will allow any state resident to sue an adult performer who appears in a film where a condom isn't visible.
Eric Paul Leue, a longtime HIV/AIDS activist, a former Mr. LA Leather, the current campaign manager for No on 60, Californians Against Worker Harassment, recently wrote about the dangers of such a law for The Advocate. We've excerpted parts of the article here. (You can read it at full at Advocate.com. We ask that you share it widely, and - if you are a Californian - to VOTE NO ON PROP 60.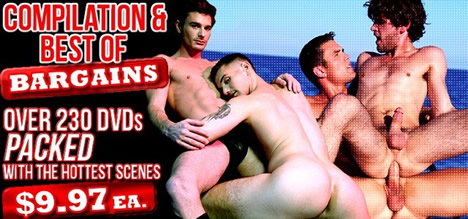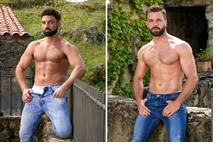 RagingStallion.com Takes You to 'Hung Country' with New Update - RagingStallion.com announces the debut scene from 'Hung Country,' starring gorgeous Spanish hunks Abraham Al Malek and Hector De Silva in a rough and rugged flip flop scene. Director Steve Cruz pairs two of the hottest European gay porn stars, and maximizes their steamy connection… Read Full Story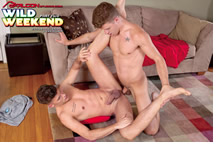 Conclusion of Falcon Studios Event 'Wild Weekend, Part 2' Now on DVD & Download - Falcon Studios Group, America's Gay Porn Company, today releases the conclusion of the two-part summer blockbuster Wild Weekend. The first part set up a playful, yet competitive and sexually-charged dynamic between an international group of gay friends. Read Full Story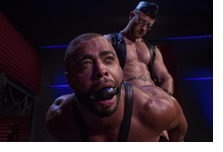 HotHouse.com Revives 'Skuff' Line with 'Rough Trade' Update - HotHouse.com, the Ass Authority, announces the world premiere of the debut scene from 'Skuff: Rough Trade.' Reviving Hot House's legendary 'Skuff' line, director Nick Foxx revisits the kinky themes of dungeon, fetish, master/slave, and bondage sex… Read Full Story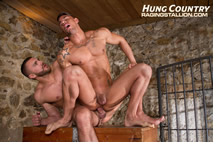 Raging Stallion Brings 'Hung Country' to DVD & Downloads - Falcon Studios Group, America's Gay Porn Company, announces the release of Raging Stallion's 'Hung Country.' Take a trip deep into the Spanish countryside and discover 'Hung Country,' where the men are all tall, dark, muscular, and packing huge dicks! Read Full Story





Tom Wolfe & Heath Jordan from Cockwork
Now on Hairy Boyz 48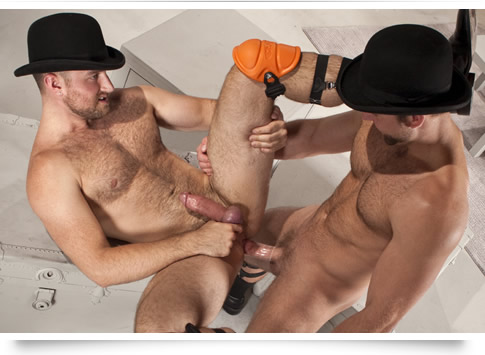 Staring directly into uber-stud Tom Wolfe's hairy ass, equally furry Heath Jordan is more than ready to dive right in. He grabs hold of Tom's thick thighs and licks through the thicket of ass hair to reach his glorious hole. Then he turns Tom around, pulls his cock out of his jockstrap and excitedly sucks it down. Tom coos with excitement as he holds Heath's head securely and fucks his mouth, making him gag and cough. They stop to lather each other with aggressive man kisses and then Tom gets to work. He throws Heath down on his back, upends him and jams his hot tongue into his ass. He fingers the hole, makes it slick with his spit and then fills it with his cock, thrusting in and out - fast and hard. Heath then climbs aboard a supine Tom and rides his erect meat pole. They reposition themselves with Heath lying flat on his back, stroking his cock as Tom continues plugging away. The guys finally shoot their wads, creaming Heath's furry stomach with warm cum.