Bo Dean & Kyle King from Score! Game 1
Now Available on Amazing Ass 9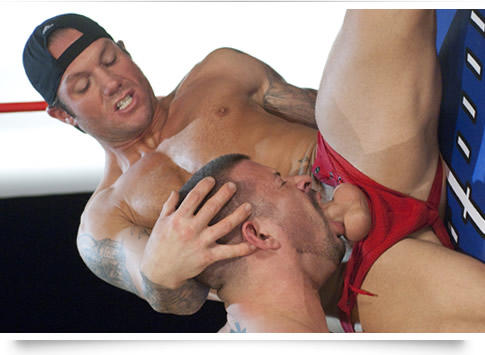 Kyle King and Bo Dean celebrate their team's victory with some hot post-game action. Kyle begins by exploring Bo's chiseled physique with his tongue until he has his teammate's giant cock in his mouth. Kyle's expert deep-throat skills drive Bo into a frenzy; he rips off Kyle's uniform and they maneuver into a 69. The game changes when Kyle sits down on Bo's huge dick then gets on all fours and orders Bo to go deep. Both men shoot and score!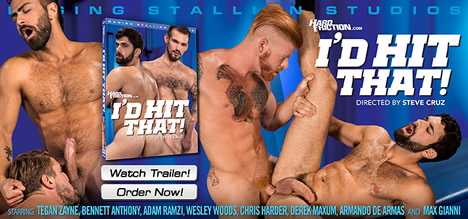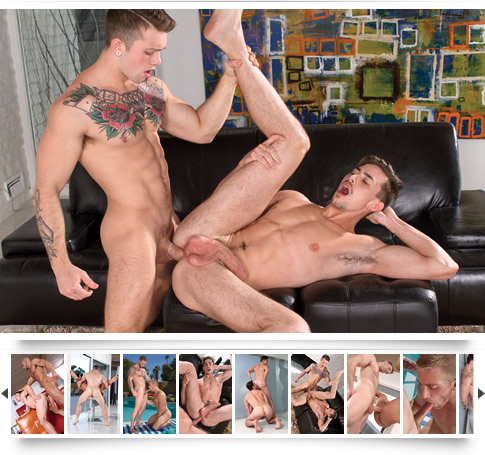 Beams of sunlight beat down and sweat pours off these hot, horned up studs. They're 'Heated' and there's only one way for them to escape their burning desires: uninhibited steamy sex. Director Nick Foxx and this selection of studs keep the juices flowing in 'Heated, Part Two'. Hot weather + hot bodies + hot passions equals more than the sum of their glistening parts. Not even a dip in the pool cools the hot passions brewing between Chris Bines and Scott Riley. The contrast of smooth/hairy, tatted/uninked and blond/brunet ends with a fantastic oral cumshot. Jack Hunter can't resist touching himself when Addison Graham shares the shower. Jack wants to suck and Addison wants to taste Jack's ass, so an oral showdown is the perfect path to a sticky ending. Sean Zevran and Gabriel Cross meet at the pool. The body language is unmistakable, and Sean knows the right combo of kissing, spanking, sucking, rimming and fucking to satisfy Gabriel. Jack Hunter sees Sebastian Kross cooling off in his tighty whities. Jack pounces, and Sebastian can't resist. Full-body contact, sucking and rimming precedes a multiple-position fuck with crossfire orgasms. Gabriel Cross and Bruno Bernal share a toast. The bubbly serves a dual purpose as beverage and lube, as they abandon drinking for erotic pursuits. Gym-pumped pecs and bubble butts set the stage for a robust fuck that ends with two loads popping. 'Heated, Part Two' is the steamy conclusion of this two-part Falcon feature that will have your temperature soaring.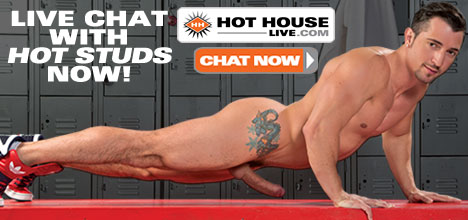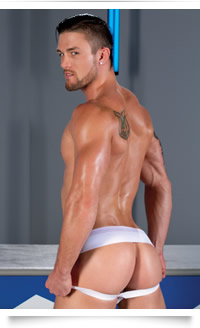 The powerful and unstoppable A-Team Captain Ryan Rose is a gay porn phenomenon! His exceptional athletic build, girthy 8" cock and cock-swallowing muscle butt are just a few things that make this versatile ex-marine and current Grabby Performer of the Year one of the most desired men in all of gay porn. Rose has been featured in over 40 extraordinary releases for Falcon Studios Group, appearing in all major studios. His most recent award-worthy work includes two scorching scenes from the Falcon Edge hit Magnums, Sex Pad from Falcon Studios and Total Exposure 2 from Raging Stallion. His scene from the upcoming DVD release, Falcon Edge's Amped, debuts today on FalconStudios.com; it's an enthralling flip fuck with fellow A-Teamer Jacob Peterson. Join Ryan Rose on his wild and sex-filled journey, and watch as he continues to deliver trophy-worthy hot and supercharged sexual performances for Falcon Studios Group.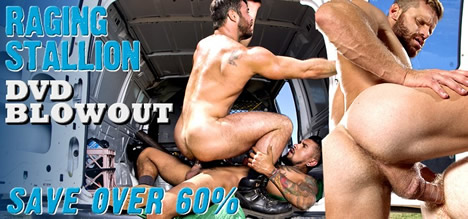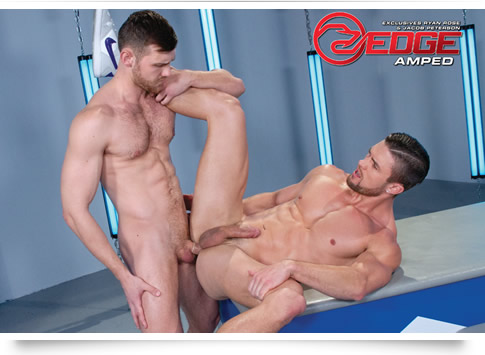 Ryan Rose and Jacob Peterson Flip The Switch in 'Amped' Debut Nick Foxx Directs A-Team Exclusives in Energized Flip-Flop
FalconStudios.com announced the premiere of the first scene from the new Falcon Edge feature 'Amped'. The scene stars A-Team Exclusives Ryan Rose and Jacob Peterson in a supercharged and unscripted flip fuck, featuring Jacob's first scene topping in a Falcon Studios Group release. Directed by Nick Foxx, the update debuts on FalconStudios.com Friday, February 19, followed by the availability of the DVD and scene downloads on the Falcon Studios Group Store March 11, 2016.



Hot Membership Site Scenes Available Now!



Falcon Studios Group Models Appearing Live in a City Near You.
February 19: Billy Santoro at Southern Nights, Tampa Bay, FL
February 19: Boomer Banks at Chasers Nightclub, Charlotte, NC
February 27: A-Team Captain Ryan Rose at Interbelt Nite Club, Akron, OH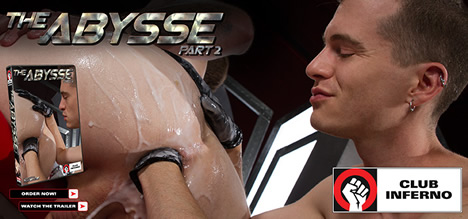 Hey HUNT Hunk,
February's holidays have passed and it's still cold outside, but we're going to continue celebrating and keep things heated up all the way to Leap Year! We hope you feel the love and stay warm with all the scorching content in this issue of HUNT.
Getting things started, Breaking News gets a power surge of white-hot energy with the debut scene from Amped. The FalconStudios.com update from Nick Foxx's latest Falcon Edge movie captures a off-the-dial and explosive flip-fuck starring A-Team Exclusives Ryan Rose and Jacob Peterson. Catch Jacob's first time topping for Falcon Studios Group. A-Team Captain Ryan Rose can also be found in this issue's Model Spotlight. Get the latest on this Grabby Performer of the Year and Falcon Studios Group Superstar.
Celebrate steamy poolside action with the Free Action Gallery featuring the hottest action images from Falcon's signature pool movie directed by Nick Foxx, Heated, Part Two. While you're at it, learn more about the most recent addition to Falcon Studios Group roster of extraordinary directors, Nick Foxx, who is profiled in HUNT's Special Feature this week. Since joining America's Gay Porn Company in 2013, Foxx has reinvigorated the Hot House brand, lead the creative vision of the new Falcon Edge Line and provided a new eye and creative spin on Falcon Studios and Raging Stallion.
Don't think for a second that we forgot your free content! Head to the Free Scene Download section featuring hunks Bo Dean and Kyle King in a spectacular scene originally from Hot House's Score! Game 1. The scene can now also be found on the new Hot House collection, Amazing Ass 9.
Studio News is full of stunning new releases and debut updates. Hard Friction releases its latest all-sex fuck-fest I'd Hit That and The Abysse, Part 2 from Club Inferno featuring fetish stud Axel Abysse and his buddies Aiden Woods and Bruce Bang are now available on DVD and for download. RagingStallion.com debuts the first scene from its latest feature Beef Squad featuring exclusive Sean Zevran and muscle-stud Joey D and A-Team Exclusives Sebastian Kross and Tegan Zayne push each other's limits in the first scene from Pushing Limits, now available on HotHouse.com.
We're really showing the love by extending our recent 72 Hour sales exclusively for HUNT readers, but hurry, because these sales are guaranteed to be gone in three days. Get DVDs as low as $9.95 in the Valentine's Day 72-Hour Sale and save 1/3 on amazing hit scenes in the President's Day 72-Hour Scene Sale. We've also just launched the Raging Stallion DVD Blowout with savings up to 60% and the Falcon Best of the 2000s Scene Sale with half-off downloads.
All The Best,
The HUNT Staff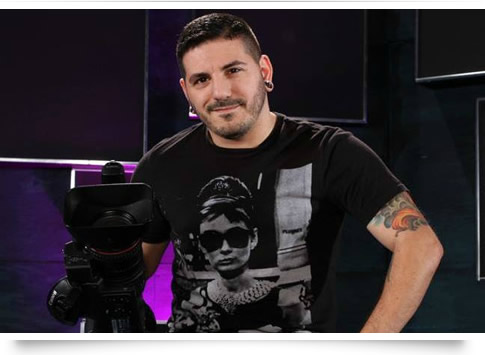 Director Spotlight: Nick Foxx
Talented Director Nick Foxx is under 30, and he's already making a major name for himself in the gay porn world. Male erotica directing prodigy, Foxx joined the Falcon Studios Group family in 2013 and he heads up the Falcon Edge brand and shoots as lead director for Hot House, as well as contributing on projects for Raging Stallion and Falcon Studios, where he recently made his directorial debut with Heated, Part One & Part Two.
Foxx's directing style is all about intensity. He delivers In-your-face action that's all about giving the viewer an up-close and realistic vantage of some of the hottest men and exciting situations. He pays a ton of attention to model selection and combining the sexy studs he finds to provide natural and organic sexual chemistry that drives the excitement of all his content.
We sat down with Foxx to discuss his process, his passion and what he's been up to. Learn more about the director.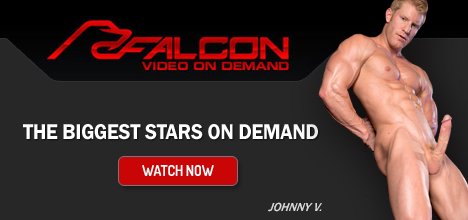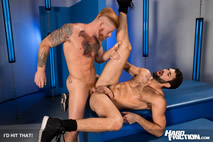 Hard Friction Releases Latest Fuck-Fest 'I'd Hit That' - The sexual impulse happens at first sight. You can see it in the eyes of a hot stud when he looks at you and thinks, 'I'd Hit That'. Chemistry happens instantly, and these eight studs are ready to turn their impulses and fantasies into fiery and cum-filled reality. Read Full Story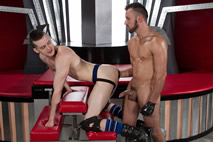 'The Abysse, Part 2' from Club Inferno Dives Deep - Deep inside The Abysse lies an endless supply of hefty fists and hungry holes just begging to be wrecked. Director Tom Moore takes three, fist-in-hole crazed studs through the rosebud-filled unknown on the pathway to the ultimate fetish finale in The Abysse, Part 2. Read Full Story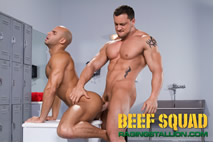 'Beef Squad' Exclusively Premiers on Raging Stallion.com - RagingStallion.com announces the exclusive premiere of the first update from the locker room feature Beef Squad, starring A-Team Exclusive Sean Zevran and muscle-hunk Joey D. The scene is now live on RagingStallion.com… Read Full Story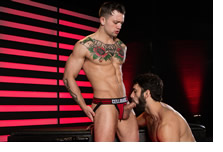 'Pushing Limits' Premieres on HotHouse.com - HotHouse.com –  The Ass Authority – announces the debut of the first scene from 'Pushing Limits'. The new update featuring A-Team Exclusives Sebastian Kross and Tegan Zayne was directed by Nick Foxx and is now available on HotHouse.com. Read Full Story