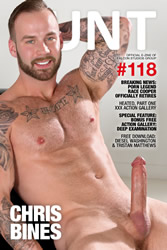 Amazing Content Now Live on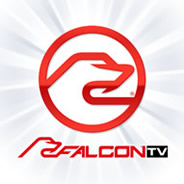 | | |
| --- | --- |
| | Check the listings in your Television Provider's Adult HD OnDemand Menu for: Jailhouse Hard-Ons – The OnDemand HD Release of Monster Bang's Hole 2 Starring: Trenton Ducati, Adam Ramzi, Jesse Santana and more. |










Diesel Washington & Tristan Matthews from Red Light
Now Available on Humongous Cocks 34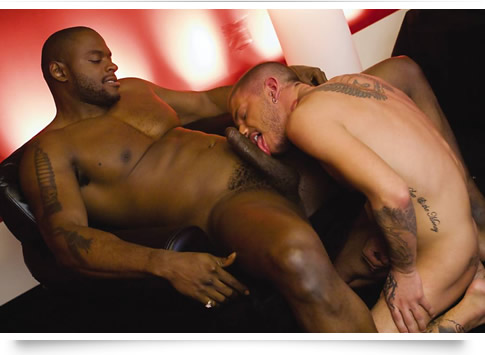 Diesel Washington is Big Daddy flashing a big wad of cash, an even bigger appetite for sexual fireworks, and a hungry Tristan Mathews to satisfy his every whim. Diesel is like fierce chocolate thunder, raining punishing demands on his compliant manwhore, subjecting him to an intensely athletic program of cocksucking and ass-fucking. Diesel has Tristan by the ears and forcefully facefucks him he is rough and tough. Diesel is such an impressive presence that he overwhelms the pint-sized callboy, making their sexual positions increasingly gymnastic. Things get real kinky with a vodka enema, and finally climaxes with the overwrought Tristan getting a super spooge facial that really earns him all those crisp dollar bills.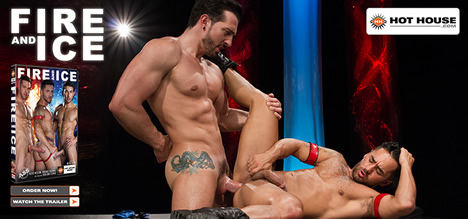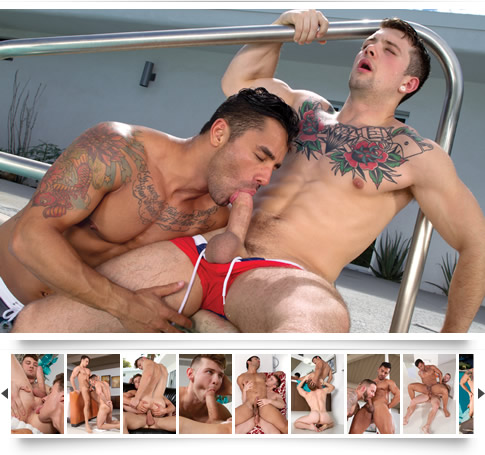 Beams of sunlight beat down and sweat pours off these hot, horned up studs. They're 'Heated' and there's only one way for them to escape their burning desires: uninhibited steamy sex. In 'Heated, Part One', director Nick Foxx delivers nine sexy hunks in a Falcon pool and play movie, where the action is just as scorching as the hot summer sun. First, Sebastian Kross waits erect for Brazilian stud Bruno Bernal to finish his swim so he can fuck his succulent hole. Handsome Jacob Peterson, long, lean and furry, jacks off watching smooth JJ Knight in the pool. JJ sees him and invites him to take it to the next level. Killian James' hard-on, protruding over the waistband of his trunks, is a lure to catch Addison Graham. Addison's smile and hot body land Killian in his bed for a scorching oral tryst that ends when Killian sticks a finger in Addison's hole and gets a mouthful of creamy jizz. Chris Bines calls on Bruno to put his flexibility to work for a standing fuck that puts every hard muscle into play. Gabriel is willing to put his towel aside and break a sexual sweat over Dorian's ass, which he invades with his tongue and cock, steaming the mirrors. Celebrate every drip of sweat and cum with these "Heated' hunks who guarantee every encounter is will leave you hot and drained.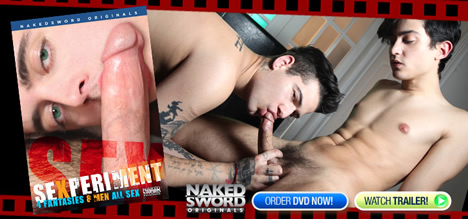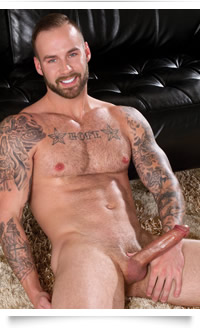 A-Team powerhouse Chris Bines brings it every time he's on set. He brings impressive endowments that include one of the hottest cocks in the business and a spectacular ass. He brings versatility using both of those assets equally well in order to entice and amaze. He brings movie star looks and a chiseled body with well-placed tattoos that will have you salivating. But, most of all, he brings a sexual intensity that translates into exceptional performances in every release in which he appears. Pumping out hit after hit as a Falcon Studios Group A-Team Exclusive, Chris has stacked up multiple award-worthy performances. Recently he's left his indelible mark on Raging Stallion's fall blockbuster Total Exposure 1, Hot House's newest releases Deep Examination and Fire and Ice and Falcon Studios' first film of 2016, Heated, Part One. Watch Chris Bines bring it in these fine Falcon Studios Group releases, and keep your eye on him, because he's guaranteed to bring it again and again.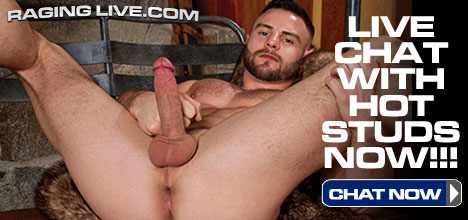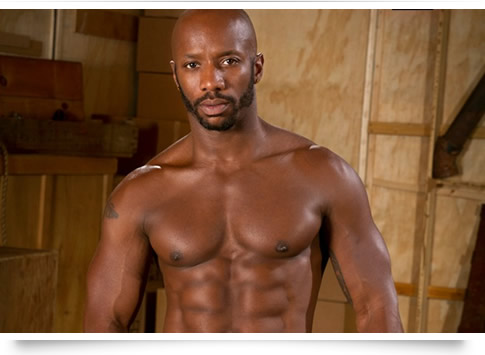 Porn Legend Race Cooper Officially Retires
Prolific superstar, Race Cooper announces that he has officially retired from adult entertainment. With nearly 50 cum-loaded releases for Falcon Studios Group, and over six years in the business, Race has left a legacy of exceptional erotica marked with his supercharged and charismatic performances.
Spending most of his time in the industry as a Raging Stallion Exclusive, Cooper launched his career in 2009 and quickly rose to the top of the gay porn food chain as one of the top performers in the industry. Along the way, Race served as the Production Coordinator for Raging Stallion, appeared in scenes for nearly every major studio and became one of the first African-American gay adult performers to be heavily featured in fisting and fetish releases. With multiple releases from Raging Stallion, Club Inferno, Fisting Central and Fetish Force, his Falcon Studios Group scene list makes him one of the most shot performers in the company's history.



Hot Membership Site Scenes Available Now!



Falcon Studios Group Models Appearing Live in a City Near You.
January 22: Sebastian Kross at Chasers in Charlotte, NC
January 30: Boomer Banks at 340 Nightclub, Pomona, CA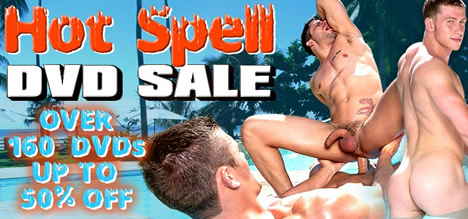 Hey HUNTers,
It's cold outside, but we're heating things up here at HUNT. The New Year kicked off with amazing releases, but there's more where that came from, and you've come to the right place for sizzling content and exclusive announcements. First up, we have a special announcement from one of our most beloved exclusives, Race Cooper. With all our best wishes and a ton of gratitude, this week's Breaking News announces the official retirement of porn legend Race Cooper from the adult entertainment world. Check out the article for a celebration of Race's career in gay porn and to find out what he'll be up to next.
REMINDER: There are just 10 days left for you to complete the 2015 HUNT Reader Survey for your chance to win amazing porn prizes. Please take 5-7 minutes today to provide your feedback, and you'll be entered to win. Plus, when you complete the survey, you'll be given a special discount offer just for giving your input. Click here to complete the survey now!
With multiple new releases out now, Chris Bines is in our Model Spotlight. Find out what this scruffy and tatted A-Team juggernaut has been up to and check out images of his latest conquests. In addition to his Model Spotlight gallery, you will find him in the in the Free Action Gallery for Heated, Part One, Falcon Studios newest feature, celebrating the heat of summer. Plus, he's heavily featured in this issue's Special Feature, a bonus Free Action Gallery from Hot House's Deep Examination, which showcases a gallery filled with sex-filled doctor office check-ups.
For even more free content, head to the Free Scene Download section featuring hung-hunk Diesel Washington and Tristan Matthews in a scorching scene originally from Mustang's Red Light. The scene can now also be found on the new Raging Stallion collection, Humongous Cocks 8.
Our Studio News is packed with juicy content and award-winning surprises. First up, Cybersocket names A-Team Exclusive and porn superstar Sebastian Kross Best Newcomer 2016. Also, you'll find items about the new release from NakedSword Originals Sexperiment, and the highly anticipated release of Hot House's Fire and Ice.
If you're looking for great deals on some of the hottest DVDs and downloads in all of gay porn, look no further. There are just a few days left to enjoy hung DVDs for $17.97 each or 6 or more for $15 each in our Annual Big Dick Sale. New offers include the Hot Spell DVD Sale with recent, popular movies at 60% savings; the Hot Studio Download Deals, presenting over 400 smokin' scenes for only $3.95 each; and the Big Dick Download Deals with hundreds of scene featuring 9+ inches for half off.
You Rock!
The HUNT Staff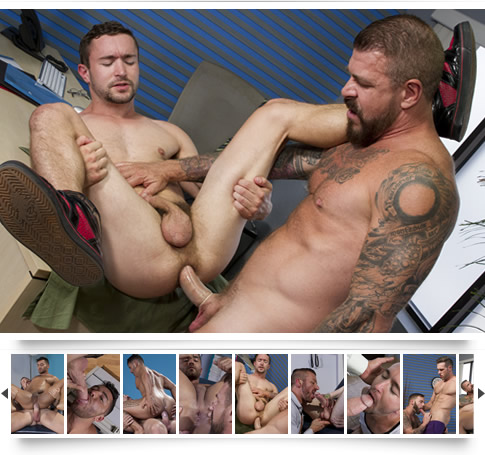 Bonus Free Action Gallery: Deep Examination
It's time for an annual checkup, and the hung doctors and medical assistants in Deep Examination deliver hot, cock-filled treatments to their patients and each other…no matter what the diagnosis is. Nick Foxx directs seven fuck-hungry men, three big-dicked doctor office staffers and four smokin' bottoms who like dick deep in their holes. Bruno Bernal is reassured at his visit that if he can take Dr. Rocco Steele's enormous meat, he can take anyone's. Chris Bines attempts to sweet talk his new coworker, medical assistant, Alex Mecum into submission, but it's Chris who ends up submitting his sweet hole to Alex's giant dick. Seamus O'Reilly is in the doctor's office for his annual physical, but it doesn't take long for Dr. Hugh Hunter's cock to be deep in Seamus' welcoming ass. Dr. Rocco Steele calls Colt River's into the office to discuss his test results with a hidden agenda: stretching Colt's hole wide open. Turn your head and cough because you're due to see the doc for your own Deep Examination.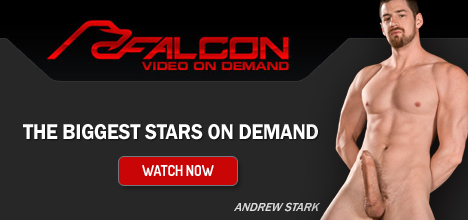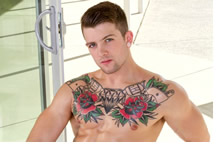 Sebastian Kross Scores Best Newcomer Honor at 2016 Cybersocket Awards - Superstar performer and Falcon Studios Group A-Team Exclusive, Sebastian Kross, won Best Newcomer honors at the 16th Annual Cybersocket Web Awards, presented last night in Los Angeles. Kross scored the award for his exceptional performances in his first year as a Falcon Studios Group Exclusive. Read Full Story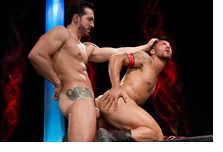 Hot House Feature 'Fire and Ice' Blasts onto DVD & Download - Hot House – The Ass Authority announced the release of their newest feature, Fire and Ice, on DVD and scene download. Nick Foxx directs eight cock-and-hole-hungry studs in dynamic heated exchanges that send the temperature soaring. Read Full Story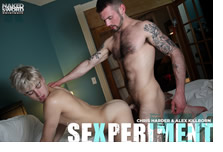 NakedSword Originals Experiments with 'Sexperiment' - 4 Fantasies, 8 Men, All Sex. No story. No script. No frills. NakedSword boldly strips it all away and starts naked with Sexperiment – an exploration in new ways to capture sizzling gay sex on film. Read Full Story