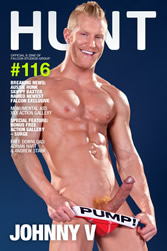 Amazing Content Now Live on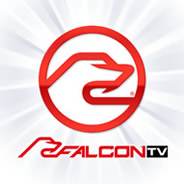 | | |
| --- | --- |
| | Check the listings in your Television Provider's Adult HD OnDemand Menu for: Don't Tell My Wife I Like Men – The OnDemand HD Release of Falcon Studios's Alpine Wood, Part 2 Starring: Landon Conrad, Nick Sterling, Chris Bines and more. |










Adrian Hart & Andrew Stark from Double Kross
Now Available on My Big Fucking Dick - Andrew Stark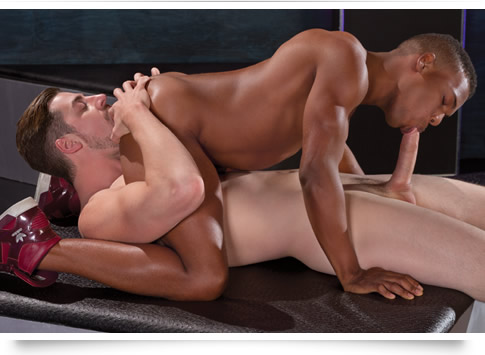 Huge in every way, Andrew Stark towers over tight-bodied Adrian Hart, whose satiny chocolate skin contrasts with his brilliant white jock strap. Adrian's 8 1/2-inch cock juts out like a ramrod from his jock, rubbing hard against Andrew's equally long but fatter meat. Adrian kneels, using his lips and tongue to work the top of Andrew's dick and nuzzle his nuts, while his hand strokes the shaft. They swivel into a 69. Andrew spreads Adrian's buns to probe the soft center with his tongue and fingers. The breaching of Adrian's tight hole is smooth and easy, accompanied by soft moans. Andrew kneads Adrian's glutes while he fucks him from behind, clasping Adrian tightly in his arms and running his hands through the scant fur on Adrian's chest. Adrian's cries grow louder as Andrew's thrusts gather speed and intensity. Bouncing Adrian on his cock, Andrew lifts him off the ground. Release leaves Adrian with a mustache of creamy cum on his upper lip and a gooey mass of his own spooge dripping through his fingers.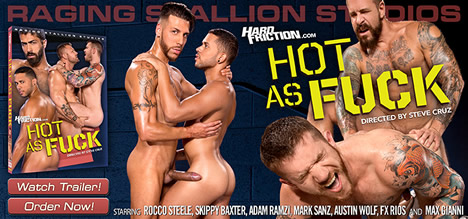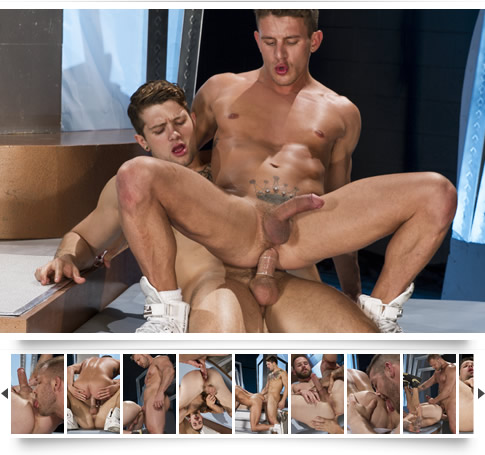 Hot House has erected a healthy serving of Monumental Ass in this tribute to super-ripped studs with amazing, satisfying butts. And, on top of it all are big, juicy cocks ready to satisfy all those eager holes! Director Nick Foxx delivers seven statue-worthy studs in energized rimming, sucking and fucking action. The cast, including A-Team Exclusives Chris Bines, Austin Wolf, Nick Sterling and Sebastian Kross, as well as fan favorites Jimmie Slater, Tryp Bates and Alexander Gustavo, deliver monumental sexual performances. Jimmie Slater surrenders his ass to Chris Bines as they fuck in multiple ass-stretching positions. Nick Sterling has his way with Tryp Bates before flipping and taking an anal pounding himself. Austin Wolf contorts Chris Bines in an epic 69 before power fucking him. Sebastian Kross uses his famous cock to stretch the inner walls of Alexander Gustavo leaving them both covered in cum. Monumental Ass is a testament to the hottest butts around. Pop this one in, and get ready for your monument to blow a hefty load.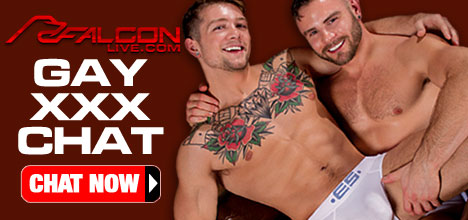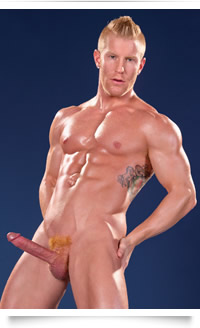 Falcon Studios Group A-Team Exclusive Johnny V is well-known for his exceptionaly toned and chiseled physique, his Grabby award-winning ass and his sizable endowment. America's favorite muscle bottom comes with a ginger complexion and a personality of gold on and off screen. As one of the hardest working hunks in the biz, Johnny has racked up an impressive 19 releases with two more on the way. His most recent triumphs are Raging Stallion Fall Blockbuster Total Exposure 2 , Falcon Fall Blockbusters VIP- The Hustle and VIP - After Hours and Surge from Falcon Edge. Mr. V just wrapped an award-worthy performance in Hot House's upcoming Stiff Sentence, and another get-your-cock-hard appearance in an upcoming Falcon Edge release. Get on the Johnny V train for the ride of your life as he continues to deliver Hottest Bottom performances, make live appearances and appearing in live cam shows on FalconLive.com.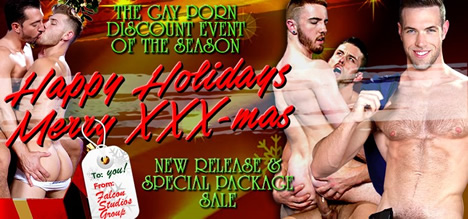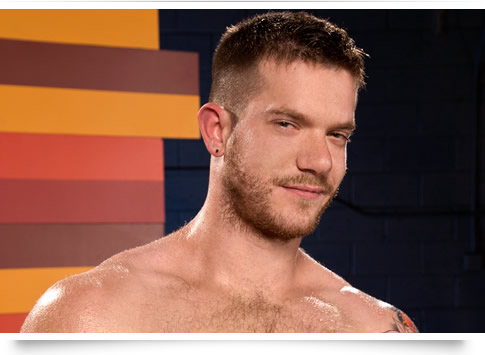 Aussie Hunk Skippy Baxter Named Newest Falcon Exclusive
America's Gay Porn Company, Falcon Studios Group, announced today that it has added Australian super-hunk and rising adult star, Skippy Baxter, to its list of A-Team Exclusive models. Signing an exclusive agreement for North America, Baxter will appear in Falcon, Hot House and Raging Stallion features for the foreseeable future. He makes his Falcon Studios Group debut in two scenes of Hard Friction's 'Hot As Fuck', which became available for purchase on DVD and download today on the Falcon Studios Group Store.
Baxter is a striking power bottom boasting an athletic, gymnast physique that's patched in colorful tattoos and dusted in fur. If his boner worthy accent, captivating eyes and movie-star looks don't send fans into stalker mode, his impressive, smooth, bubble butt and mouth-watering endowment are sure to do the trick.



Hot Membership Site Scenes Available Now!



Falcon Studios Group Models Appearing Live in a City Near You.
December 18: A-Team Exclusive Boomer Banks at The Eagle, Seattle, WA
December 18 & 19: A-Team Exclusive Sebastian Kross at Le Boy, Ft. Lauderdale, FL
December 19: A-Team Exclusive Boomer Banks at SF Eagle Make-Out Party, San Francisco, CA
December 19: A-Team Exclusive Jacob Peterson at BSWest, Phoenix, AZ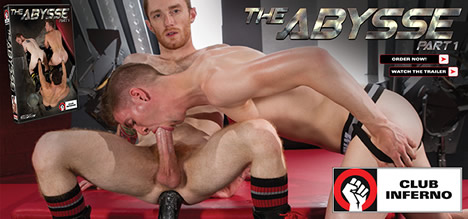 Season's Greetings, HUNT Fans:
First things first, from the entire family at Falcon Studios Group to you and yours, we would like to wish you a Happy Holiday and an unforgettable New Year! Thank you to each and every one of our loyal fans who have followed HUNT eZine and our studios throughout the 2015. With the holidays upon us, we'll be taking a week off, and the next issue of HUNT will arrive in your inbox on January 8, 2016!
In our final issue of 2015, we want to send the year off with a bang and prepare for 2016. We've packed this issue with ton of free content, major news for your pleasure and the announcement of a new addition to the already stacked roster of A-Team Exclusives. Learn more about Falcon Studios Group's signing of rising star, Skippy Baxter, in this issue's Breaking News.
Skippy is featured in two scenes of the newest from Hard Friction, Hot As Fuck. Check out Studio News for more info on this new release, as well as availability of The Abysse, Part 1 from Club Inferno and the all-new, relaunched RagingStallion.com membership site.
Gifts come early this year with this HUNT's Free Scene Download. Originally from the Falcon Edge flick, Double Kross the scene, starring Andrew Stark and Adrian Heart,  can now also be found on the recently released, My Big Fucking Dick – Andrew Stark.
Favorite muscle hunk and A-Team Exclusive, Johnny V, is featured in this issue's Model Spotlight. Read about his rapid climb to gay porn stardom and his continually growing playlist of hot scenes, and view the gallery of smokin' images from his most recent movies.
Put and emphasis on "ass" in the Free Action Gallery featuring the hottest action images from Hot House's latest feature, Monumental Ass, and for even more eye candy, head down to the Special Feature where we've added a bonus Free Action Gallery featuring Falcon Edge's Surge.
And, just when you thought it couldn't get any better, we've got your chance to win 10 DVDs of your choice from the Falcon Studios Group store with our 2015 HUNT Reader Survey. Complete the survey to receive a special offer, plus your chance to win one of six hot porn prizes. Plus, this is your final chance to sign up to win a Rocco Steele dildo in the Rocco Steele Supercock Giveaway – enter by December 31st.
The holidays wouldn't be complete without the Falcon Studios Group Annual Holiday Sales offering up this year's hottest releases for less. Save $10 of 2015 New Releases and get great deals on Collector's Editions and Pack in the Holiday New Release & Special Package Sale and get scenes for half off in the Holiday New Release Download Sale.
Have a Magical Season,
The HUNT Staff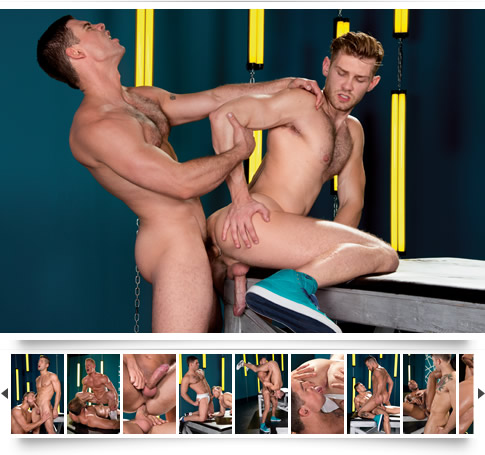 BONUS Free Action Gallery: Surge
A Surge of sexual adrenaline shoots through their bodies. These eight hunky studs are brimming with sexual stamina that has them sucking rimming and fucking to shivering orgasm – a power Surge that ends in roaring climax and hefty loads. Director Nick Foxx is at the control panel, orchestrating every jolt and volt of erotic electricity in this high-energy fuck fest. Micah Brandt's body is beefed and his hole is hungry. Sebastian Kross puts Micah's awesome physique to work satisfying both of their needs. Johnny V and Austin Wolf savor every square inch of each other's bodies and merge in a multi-position fuck that ends with Johnny cumming in his own mouth. Jacob Peterson uses his athletic and flexible body to pleasure Derek Atlas, whose bodybuilder physique intensifies the heat between them. Logan Moore and Kyle Kash sport serious wood for each other and those hard-ons lead to an out-of-the-world flip-fuck. These studs and their powerful sex will send a Surge of energy straight to your cock and produce a continual flow of hot cum. Press play, and get ready for the Surge.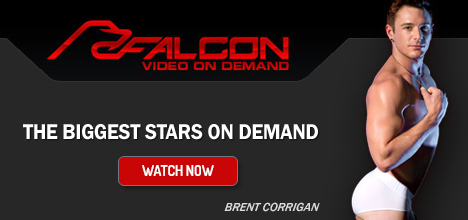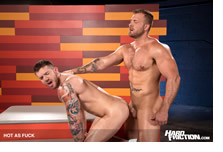 Hard Friction's Hot As Fuck DVD & Downloads Now Available - These seven cum-hungry studs are Hot As Fuck and all they want to do is have blazing, impassioned sex. Watch the temperatures rise as director Steve Cruz leads these men to feverish fucking and intense climax. Aussie stud Skippy Baxter's bubble butt is the only part of him that's smooth. Read Full Story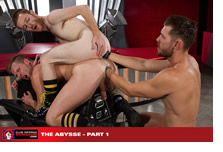 Jump Fist First into The Abysse, Part 1 - Deep inside The Abysse lies an endless supply of hefty fists and hungry holes just begging to be wrecked. Director Tom Moore leads five, fist-in-hole crazed studs through the rosebud-filled unknown on the pathway to the ultimate fetish. Read Full Story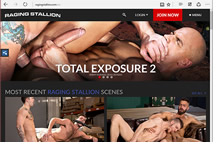 Raging Stallion Launches New Membership Site - Falcon Studios Group has announced the launch of the Raging Stallion Membership Site. The new RagingStallion.com has been entirely redesigned with a modern, responsive layout and many new features to improve the user experience. Read Full Story