Jimmy Fanz & Shawn Wolfe from Cock Shot
Now Available on Hairy Boyz 44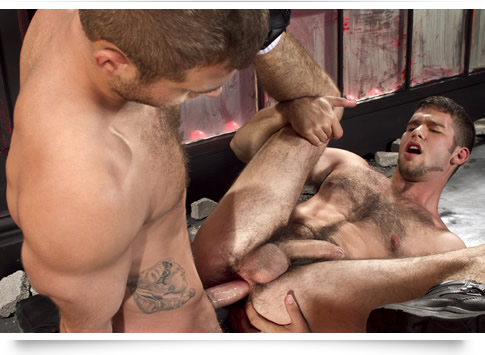 Lean, grizzled Shawn Wolfe carries a hard on for sexy, homeless stud Jimmy Fanz. He followed him to the decrepit building where Jimmy hangs. Shawn's cock can't wait and he pounces. He tears the seat of Jimmy's dilapidated shorts, exposing the plump, furry buns he lusts after, burying his face in their heat. Jimmy is overtaken by the intense realization of pleasure. He lifts and spreads his butt cheeks, pushing Shawn's head deeper. Not bothering to remove his own jeans, Shawn lies full-length atop Jimmy and spears the warm crack. Jimmy groans, "Fuck me!" He cranes his neck to kiss his attacker. Wanting to prolong his sexual delirium as long as possible, Shawn goes back to eating Jimmy's ass. Fucking it ... eating it. And again. Jimmy strokes himself while Shawn's tongue and cock alternately drill Jimmy's hairy hole. Jimmy flips onto his back in complete surrender. Both of them are completely naked now, fur and flesh in fierce contention. Jimmy's abs clench and his pecs flex as the mushroom head of his dick begins to spew. Shawn howls, raining down sweat and spooge for Jimmy to scoop into his mouth.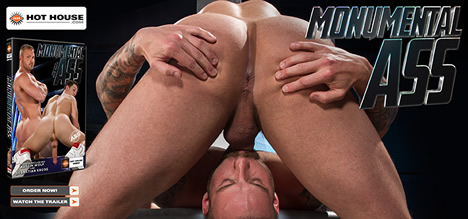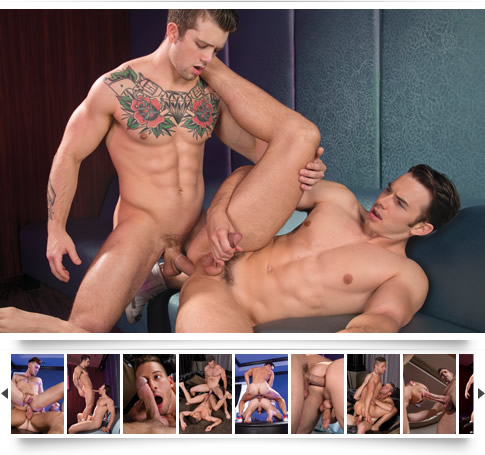 Money! Power! Sex! 'VIP - After Hours', is part two of the double-feature Falcon Fall Blockbuster that takes you behind the velvet ropes and into the world of a Las Vegas male strip club. Award-winning filmmaker Tony Dimarco directs an all-star cast, in a story filled with strippers' poles, hot assets and lap dances that will get anyone to rise to the occasion! VIP gives you the full monty of the inner workings of this sultry and seductive home to Vegas's sexiest and horniest club staff and strippers. In 'VIP — After Hours', petty jealousies and rivalries threaten business, but the VIP team knows how to work it and make it work. Jimmy Durano auditions new dancers, like furry and muscular Jacob Peterson; his protocol involves fucking them to see how they'd handle clients in the VIP lounge. Club owner Alex Mecum keeps an eye on the competition. It's all in a day's work to use sex to lure a sultry stripper like Kyle Kash into working for him. Sebastian Kross is a seasoned dancer with his own way of satisfying a randy customer: give him 60 seconds of torrid sex, then stop. If he wants more, he knows just what it takes to remain a VIP. Addison Graham is so horned up to get fucked, he flashes a stack of $100 bills and tells Sebastian not to stop. Push comes to shove when Alex argues with his club manager Johnny V. Who knew they secretly had the hots for each other, and all it takes to oil the waters is a frenzied fuck? Laser lights, driving music, pulsing bodies and unbridled lust collide in 'VIP – After Hours. Go behind the velvet rope and get the VIP treatment today.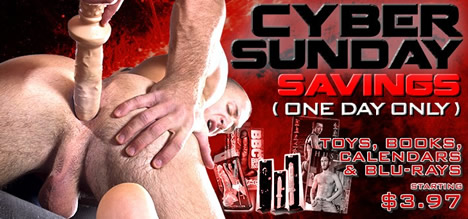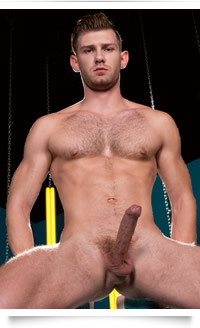 He's got pecs for days, a handsome face and he's on his way to porn superstardom. Cam star, Jacob Peterson exudes sexuality, and his anything goes attitude makes him one to watch. Standing at a towering 6'3" and 185 lbs, Jacob comes equipped with a fat eight-inch uncut cock attached to a stunning, athletic frame with a perfectly round ass that is just asking to be plowed…repeatedly. His super defined pecs, dusted with over-the-top sexy chest hair, sit above a six pack that will leave everyone in envy. While his body is a testament of physical excellence, he was blessed with extremely good looks and piercing eyes that draw in anyone. His amazing body and striking appearance are only the beginning...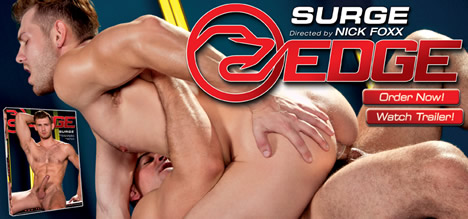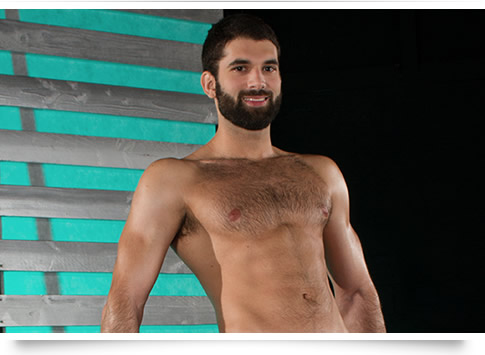 Tegan Zayne Named Falcon Studios Group Exclusive
Rising Star & New A-Team Member Debuts in HotHouse.com World Premiere
Falcon Studios Group announced today that it has added Tegan Zayne to its list of A-Team Exclusives. The rising star signed an exclusive agreement shortly after shooting his first scene with HotHouse.com – an extraordinary bottoming performance with Jimmy Durano from the forthcoming Hot House DVD, 'Slam That Hole'. The scene is now available on HotHouse.com.
Zayne's agreement with Falcon Studios Group has the handsome, hairy, versatile stud appearing exclusively in Falcon, Raging Stallion and Hot House releases for the immediate future. The exotic and exceptional performer charms with a magnetic smile behind a full beard and smoldering dark eyes. Then, he captivates with an athletic furry body, sizeable cock and insatiable ass that all work overtime when he's delivering fiery sexual performances.



Hot Membership Site Scenes Available Now!



Falcon Studios Group Models Appearing Live in a City Near You.
December 4: A-Team Exclusive Jacob Peterson at Seven Nightclub, Chicago, IL
December 18 & 19: A-Team Exclusive Sebastian Kross at Le Boy, Ft. Lauderdale , FL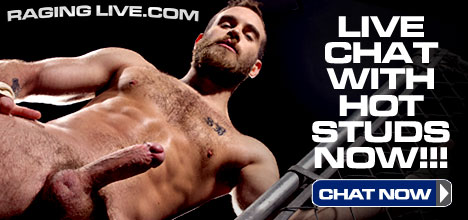 Hey HUNT Hunks,
It's December, and that means one thing: Falcon Studios Group and HUNT eZine are making a list and checking it twice. A list of big announcements, hot new releases, extraordinary promotions and a list of hot prizes to give away. We've loaded up this HUNT with as much hotness as possible, so sit down, relax and dive into this sexy issue.
If it's a new face you love, then we've got a gift that keeps giving in Breaking News, where we announce the signing of Tegan Zayne as the newest A-Team Exclusive. Keep your eye on this bearded and furry stud, because he's a rising star that always satisfies.
In other URGENT matters, we want to make sure that you're taking advantage of the lowest prices of the year on DVDs and Scenes that we're offering in our Annual Black Friday & Cyber Week Sales while supplies and these offers last. Visit the On Sale Now page of the Falcon Studios Group Store and you'll find our daily offers held over for HUNT readers. We're giving you huge price reductions up to 80% on over 4,000 products, including DVDs, downloads, toys, books, calendars and Blu-rays.
If you haven't entered to win your very own Rocco Steele Super Cock, click here and enter now before the deadline. Plus, we've got a list of even more goodies to give away. The first presents are the prizes you could win by completing the 2015 HUNT Reader & Falcon Studios Group Fan Survey. Read the Special Feature that details the prizes and how to provide your feedback in our annual survey that will help us make important model and content decisions in the coming year.
For his first time in the Model Spotlight, Jacob Peterson is letting it all hang out. Check out the article to learn more about this dynamic rising star, who is not only on the cover of HUNT – he's also featured on the cover of his newest release, Surge, from Falcon Edge. You'll find items about Surge's DVD release and world premiere scene, as well as Hot House's newest DVD release, Monumental Ass, in this issue's Studio News.
The conclusion on Falcon's Fall Blockbuster, VIP – After Hours, is offered up as your Free Action Gallery in this issue, and keeping with the generosity of the season, we're giving you a super-hot Free Scene Download from Cock Shot, starring two of the hottest, hairy studs from recent years, Jimmy Fanz and Shawn Wolfe. The scene is now available on Hairy Boyz 44, our latest smokin' collection of hirsute sex.
Season's Greetings,
The HUNT Staff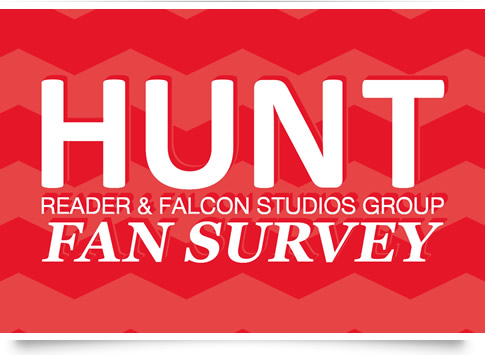 HUNT 2015 Reader Survey Win Your Choice of 10 DVDs
HUNT eZine announces the launch of the 2015 Annual Reader & Falcon Studios Group Fan Survey today. Every year, HUNT and Falcon Studios Group invite gay porn fans everywhere to provide feedback that helps the studios make important decisions about models, movies, content and how it's delivered.
HUNT and Falcon Studios Group also offer the opportunity to win amazing porn prizes, and every fan who completes the survey gets an instant mystery offer of their choice with discounts on DVDs or Memberships.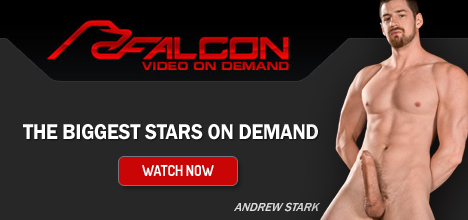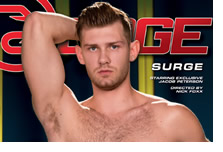 Falcon Edge's Surge Now Available on DVD & Download - Falcon Studios Group, announces the availability of Falcon Edge's newest feature 'Surge' on DVD and for scene download. 'Surge' features eight hunky studs brimming with sexual stamina that has them sucking rimming and fucking to shivering orgasm – a power 'Surge' that ends in roaring climax and hefty loads. Read Full Story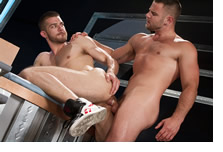 Hot House – The Ass Authority – Delivers 'Monumental Ass' - Falcon Studios Group, today announced the availability of Hot House's 'Monumental Ass' on DVD and for scene download. Hot House has erected a healthy serving of 'Monumental Ass' in this tribute to super-ripped studs with amazing, eager butts. Read Full Story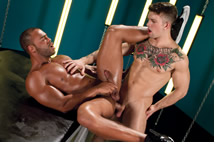 Premiere Scene from Falcon Edge's Surge Goes Live - Falcon Studios Group announces a 'Surge' of sexual energy appearing in the newest update on FalconStudios.com. The premiere scene from Falcon Edge's 'Surge' features A-Team Exclusive Sebastian Kross with beefed up Micah Brandt in an energized fuck fest directed by Nick Foxx. Read Full Story