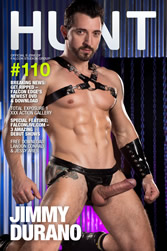 Amazing Content Now Live on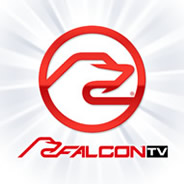 | | |
| --- | --- |
| | Check the listings in your Television Provider's Adult HD OnDemand Menu for: Golden Gate 6: Twunk Anal Tip – The OnDemand HD Release of Falcon Studios' Golden Gate: The Cover Up Starring: JD Phoenix, Tommy Defendi, Austin Wilde, Christian Wilde and more. |










Landon Conrad & Jessy Ares from The Woods, Part 2
Now Available on Best of Landon Conrad, Vol. 2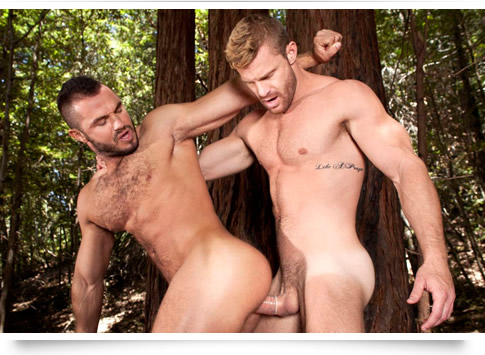 Landon Conrad gets separated from his buddy while he is hiking, and something has come over him. He sits down on a stump to catch his bearings when the sexy Jessy Ares appears naked before him. Whatever has Landon disoriented, makes him hungry for cock, and he's overcome by the sight of the furred, bearded, rampantly hard man marching in his direction. The overwhelming need for cock and sex that has possessed them both lead them to each other, and they go at it ferociously. Landon slurps up Jessy's cock, but sucking is not enough for Landon, who turns Jessy around to feast on his ass. Landon goes right in for the kill without waiting for reciprocation, and he begins to plow Jessy's ass. The compulsion to connect outweighs concerns of being seen as manly chests heave in tandem and Landon's cock breaches Jessy's hole again and again. Giving his ass a rest, Jessy orally services the cock that fucked him, using his hand to increase the sensation and the heat. Stopping before Landon can shoot his load, Jessy splays him over a stump and fucks him in return. Landon's torso curves inward, bringing his abs and chest muscles into high relief and he strokes his cock into releasing all his built up jizz, with Jessy's eruption of cum mixing with Landon's.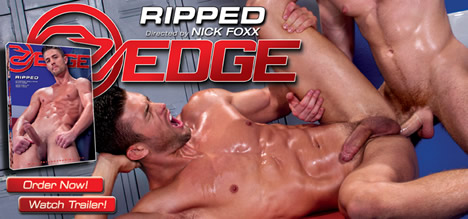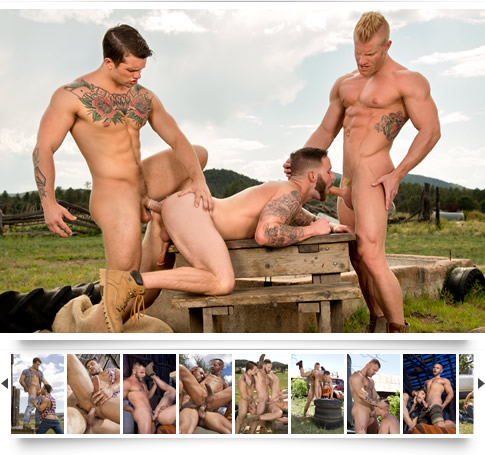 100% REAL, 100% EXPOSED, 100% EXCLUSIVE – Raging Stallion presents its Fall Blockbuster sex fest, Total Exposure 1: the first part of the revealing, honest and ultra-sexy look at the real sex and lives of A-Team Exclusives. In an unprecedented, reality, cockumentary, directors Hall-of-Famer Steve Cruz and Nick Foxx capture this elite group of the hottest men in the world on a remote cattle ranch in candid behind-the scenes moments and balls-out, intense and energized sucking and fucking that will leave you entertained, rock hard and cumming back for more and more. An historic barn calls out to Sebastian Kross and Dorian Ferro. They strip down, get to serious sexual business and cover its dried-out timbers with their bodily fluids. Sebastian hooks up with Chris Bines and Johnny V to see what kind of mark they can leave on the stable. Able-bodied Nick Sterling and handsome, athletic newcomer Jacob Peterson prefer a secluded spot, leaving it whitewashed with their cum. Dorian Ferro and David Benjamin sneak out to hook up away from the camera. It's win-win for them and for the viewer when Cruz catches them and makes them swap blow jobs and hand jobs while he films it. Boy-next-door Brian Bonds and herculean muscle-stud Austin Wolf share a gravity-defying oral scene that leaves Brian gasping for air and not knowing which way is up. David Benjamin sees stars when Boomer Banks gives him the face-fuck and ass-plow of his life in an old truck whose springs can barely stand the strain. The energized action makes way to candid footage, behind the scenes horseplay, and unscripted interviews that give you a look into the real lives and more vulnerable sides of the A-Team studs. Laying down scorching, spectacular outdoor sex and a peek into the real sex and lives of this group of elite models, Total Exposure 1 is a gay porn experience like no other.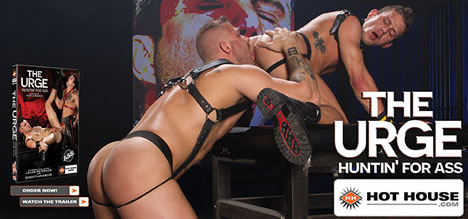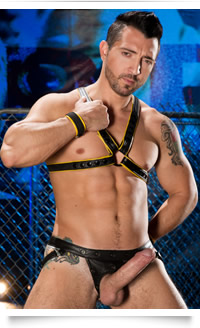 With his dark skin, etched out physique and huge, irresistible, uncut cock, Jimmy Durano is one of the most dynamic members of the Falcon Studios Group A-Team. Not only is this Brazilian super hunk an A-Team model, he's a talented graphic artist currently serving as the Hot House Art Director. His dynamic performances in well over 50 Falcon Studios, Raging Stallion, Hot House and Club Inferno productions are a testament to his incredible sexual prowess and undeniable popularity. A celebrated Grabby, Cybersocket and Adult Entertainment Virtual Convention Performer of the Year award-winner, Jimmy continues to satisfy audiences around the globe! Recently, Jimmy wielded his hefty, uncut cock in Submissive, Cruising for Ass and The URGE: Huntin' for Ass from Hot House, and you'll find him in the upcoming blockbusters, Raging Stallion's Total Exposure 2 and Falcon Studios's VIP. Keep an eye on Jimmy, because he continues to pump out hit after hit and he might just appear live in a city near you.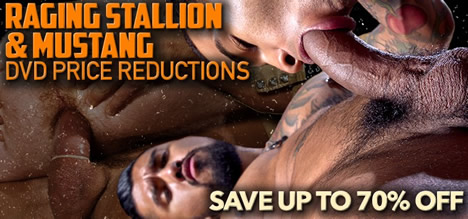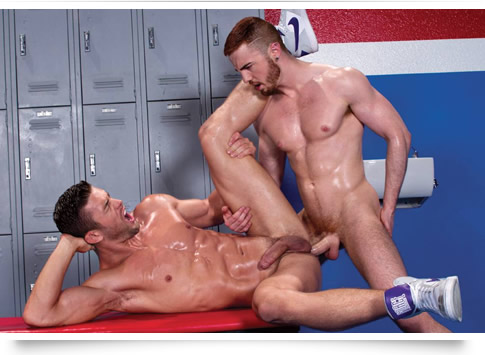 Get Ripped – Falcon Edge's Newest DVD & Download
Falcon Studios Group, America's Gay Porn Company, announces the release of the newest from Falcon Edge, 'Ripped.' In the feature, Director Nick Foxx takes seven pumped up studs and pairs them to perfection in this locker room fuck fest. DVDs and downloads of the latest feature from Falcon's edgy line are now available on the Falcon Studios Group Store.
Getting 'Ripped' isn't the only thing that happens in the gym! For these muscled studs – A-Team Exclusives Ryan Rose, Dorian Ferro and Sebastian Kross and fan favorites JP Dubois, Addison Graham, Gabriel Kross and Gavin Waters – the gym's locker room is a sexual playground where they have blazing hot sex: the reward for all the hard time spent in the gym, sculpting their bodies for maximum attraction.



Hot Membership Site Scenes Available Now!



Falcon Studios Group Models Appearing Live in a City Near You
September 25: A-Team Star Jimmy Durano & Hugh Hunter @ Midnight Sun, San Francisco, CA
September 25: A-Team Exclusive Boomer Banks w/Violet Chachki @ Badlands, Sacramento, CA
September 26: A-Team Exclusive Sebastian Kross @ Share Nighclub, Las Vegas, NV
September 26: A-Team Exclusive Boomer Banks @ FOR F*CKS SAKE, Empire Room, San Francisco, CA
October 2: A-Team Exclusive Ryan Rose @ WTFalcon Fridays, Seven, Chicago, IL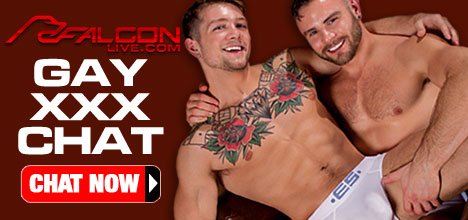 Hey Friends,
If you get the feeling that HUNT is bigger and bigger every issue, that's because we have so much steamy news and free goodies to share that our issues are growing every two weeks. This issue brings you a Brazilian A-Team award-winner, Ripped locker room action, hot new parties, live camming studs, amazing galleries and a smokin' complimentary scene you won't want to miss.
Check Breaking News for the latest Falcon Edge release Ripped – a locker room fuck fest worth seeing. If you're into watching live shows from some of the hottest men on the planet, we suggest you visit the  Special Feature announcing three scheduled A-Team Exclusive live shows next week. Brian Bonds, Johnny V & Joey D and Sean Zevran are debuting on FalconLive.com, and you won't want to miss them.
The stunning, hung A-Team superstar Jimmy Durano is featured in the Model Spotlight. He'll be appearing in the second installment of the Raging Stallion Blockbuster Total Exposure. Before that hits the streets, check out the Free Action Gallery for the first part, and visit the movie's dedicated site www.totalexposurexxx.com for access to model interviews and DVD and scene trailers and more. The Free Scene Download comes direct from another fall blockbuster, The Woods, Part 2, and it stars A-Team Exclusive Landon Conrad with sexy Jessy Ares.
Studio News is bursting at the seams with items covering Hot House's latest DVD and download release, The URGE: Huntin' For Ass; the Ryan Rose and JP Dubois scene debut from Ripped on FalconStudios.com; the new Fisting Central release, Howlers; Falcon Studios Group's partnership with Seven Nightclub in Chicago for WTFalcon Fridays, debuting with a Ryan Rose appearance; and, the availability of 2016 wall calendars featuring your favorites models.
Finally, don't miss out on the extreme values in our current DVD & Scene Download offers. Save up to 70% already reduced prices in the Raging Stallion & Mustang DVD Price Reductions promotion featuring DVDs as low as $9.97. You only have a limited time to take advantage of the Fetish & Fisting 72 Hour Clearance with DVDs for $11.97 each. And, time is running out on the Major Studio Scene Blowout that features exceptional, hit downloads for only $3.95 each.
Happpy Hunting,
The HUNT Staff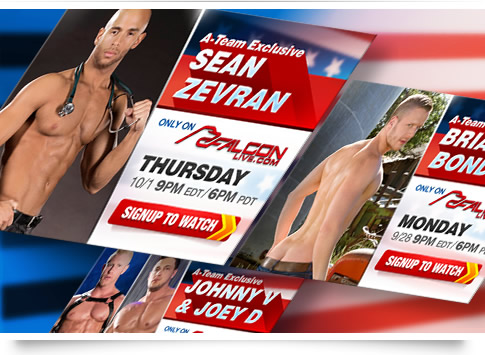 FalconLive.com – 3 Amazing Debut Shows
Ever wondered what it would be like to have live sexual interaction with one of the Falcon Studios Group A-Team Models? Wish you could give your input on what a model does on screen or have them hear your desires? Been waiting to see real-time, unedited sex between our stars and their boyfriends direct from their bedroom?
Well, the wait is over, because three…yes, three…A-Team Exclusives will be debuting on FalconLive.com this coming week, and we're giving you 150 complimentary credits to get you started watching Brian Bonds, Johnny V with his boyfriend Joey D and Sean Zevran on the hottest live camming site around, FalconLive.com.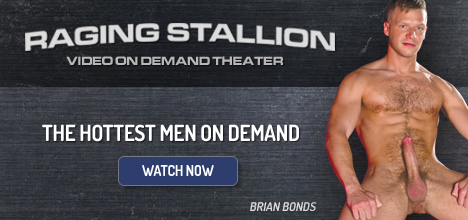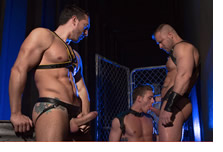 Give Into The URGE: Huntin' for Ass with Hot House's New Release - Hot House, The Ass Authority – announced their latest release The URGE: Huntin' for Ass the latest production featuring sexy, brut men and mouth-watering asses that Hot House is famous for. A-Team Exclusives Chris Bines and Austin Wolf appear in the update directed by Nick Foxx… Read Full Story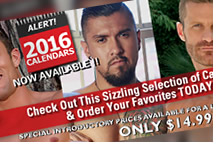 Calendards Now Available - Falcon Studios Group announces the release of five 2016 wall calendars. Monthly, large format, full-color calendars from studios Falcon Studios, Hot House, Raging Stallion and NakedSword Originals, plus a weekly, black and white REAR VIEWS calendar are all available a the introductory price of $14.99 each. Read Full Story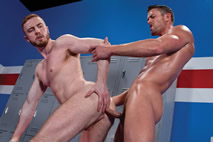 Ripped Scene Debut with Ryan Rose & JP Dubois - Falcon Studios Group today announced the release of the first scene for the upcoming film, Ripped from Falcon Edge featuring A-Team Exclusive Ryan Rose and fan favorite JP Dubois, directed by Nick Foxx. The premiere update from 'Ripped' is now live on FalconStudios.com. Read Full Story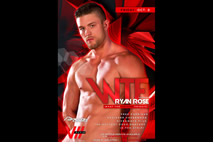 WTFalcon Friday at Seven Nightclub in Chicago Debuts with Ryan Rose Appearance - One of Chicago's newest gay clubs, Seven, is launching a new partnership with Falcon Studios Group that has A-Team Models appearing monthly for WTFalcon Fridays. To launch the new night and partnership, A-Team Captain Ryan Rose will host the inaugural event on October 2. Read Full Story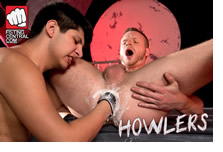 Howlers - 'Howlers𔃷 is an intense gut-punching, ass-stretching ride that will have you screaming for more. Director David Hempling wants you to shout out loud like the five 'Howlers𔃷 he puts through their paces with hard, fast and heavy handball action. Read Full Story