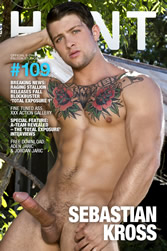 Amazing Content Now Live on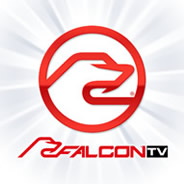 | | |
| --- | --- |
| | Check the listings in your Television Provider's Adult HD OnDemand Menu for: Golden Gate 3: Athletic Anal – The OnDemand HD Release of Falcon Studios' Golden Gate: The Perfect Ten Starring: Colby Keller, Tommy Defendi, Tony Buff and more. |










Aden Jaric & Jordan Jaric from Malibu Heat
Now Available on Hot Fucks, Vol. 11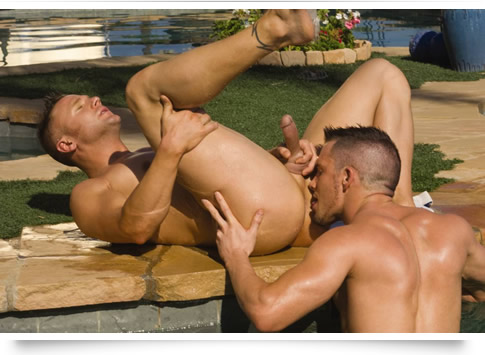 When Aden first arrived at Malibu Resort, he noticed another guest handsome blond Jordan. The attraction was mutual and a connection inevitable. Its obvious the men complement each other. They kiss, touch and fondle each other with an easy familiarity. They are completely in synch sucking cock and rimming ass. Then Aden takes charge, mounts Jordan and for the first time caught on video fucks his partners hole with gentle yet forceful thrusts. Jordan is delirious with the assault on his virgin ass and soon unloads, not just once but twice. Aden responds in kind, leaving both men completely wasted and satisfied.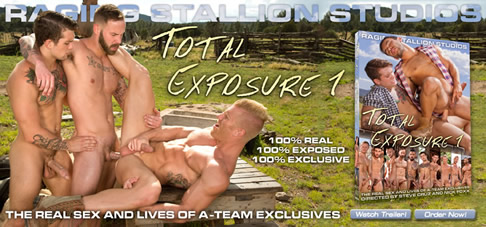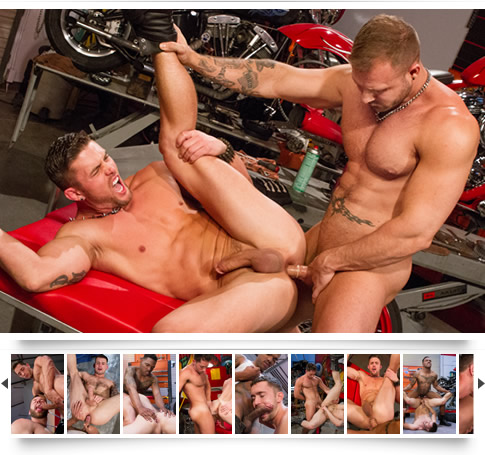 The 'Fine Tuned Ass' at this motorcycle shop gets revved up by the hot mechanics and sexy customers. All of them want something powerful between their legs, and in 'Fine Tuned Ass' director Nick Foxx directs eight amazing studs who deliver on all cylinders. These horny, sweaty men with big boy toys go all-out at the chop shop and fulfill their desires with hot sopping blowjobs, supercharged rim jobs and ride after ride on rock hard hot rods. Mechanic Austin Wolf services Ryan Rose's ass-of-perfection and pumps his pistons hard. Armando De Armas takes Chris Bines asshole on a ride it will surely never forget. Aaron Reese finds some special tools and toys to finely tune Colt River's intake and prep his fine ass for a high-RPM pounding. Chop shop customer Chris Harder comes in right at closing time and gets filled up by Armando De Armas, who delivers his uncut crank shaft into Chris relentlessly. 'Fine Tuned Ass' comes at you full speed, and it will have you wanting to jump on a hot rod, ride it hard and cum big.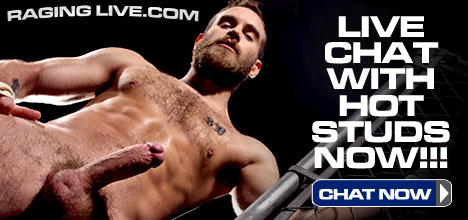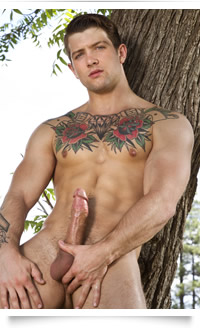 Quickly becoming one of the hottest stars in the gay porn universe, Sebastian Kross continues to pump out hit after hit and load after load as a Falcon Studios Group A-Team Exclusive. His inked statuesque  gymnast body, amazing cock and super firm ass have fans drooling, and his striking face and powerful sexual energy get cocks hard around the globe.  Already amassing a total 14 movies with more on the way, this former Navy seaman isn't stopping anytime soon. You can see him in his recent releases Hooker Stories 3 from NakedSword Originals, The URGE – Huntin' For Ass from Hot House, Sidewinder from Raging Stallion and Magnitude from Falcon Edge. Plus, he appears in two scorching scenes of  the Raging Stallion Fall Blockbuster Total Exposure 1, which is now available. You can get a revealing in-depth look into the personal life of this huge star on www.totalexposurexxx.com the special site created for the blockbuster. All systems go, we're on Sebastian Kross' rocket into the stratosphere, and you should be too.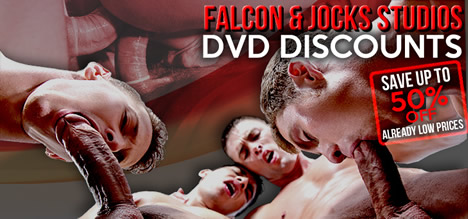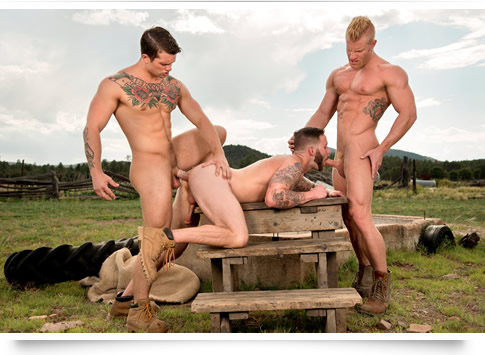 Raging Stallion Releases Fall Blockbuster 'Total Exposure 1'
America's Gay Porn Company, Falcon Studios Group announces the availability of Raging Stallion's Fall Blockbuster 'Total Exposure 1' on DVD and for scene download. The first part of the revealing, honest and ultra-sexy look at the real sex and lives of A-Team Exclusives, 'Total Exposure 1' is an unprecedented, reality, cockumentary, directed by Hall-of-Famer Steve Cruz and Nick Foxx, who capture this elite group of the hottest men in the world in candid behind-the scenes moments and balls-out, intense and energized sex. Laying down scorching, spectacular outdoor sex and a peek into the real sex and lives of this group of elite models, Total Exposure 1 is a gay porn experience like no other. The second installment 'Total Exposure 2' will street on October 9, 2015.
Fans are encouraged to visit the dedicated site www.totalexposurexxx.com to access 'Total Exposure 1' in-depth interviews, model bios, scene previews and action galleries, as well as an interview with Cruz and Foxx. The release of the DVD and downloads coincides with the availability of the premiere scene from 'Total Exposure 1' featuring Sebastian Kross and Dorian Ferro on RagingStallion.com.



Hot Membership Site Scenes Available Now!



Falcon Studios Group Models Appearing Live in a City Near You
September 19: A-Team Exclusive Boomer Banks at Interbelt Nite Club, Akron, OH
September 25: A-Team Star Jimmy Durano & Hugh Hunter at Midnight Sun, San Francisco, CA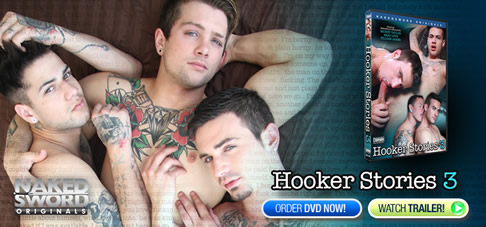 Hey HUNT Fans,
Have we got a treat for you. Today is the day. All the anticipation has lead up to this: Raging Stallion Fall Blockbuster Total Exposure 1 has arrived. And, in true blockbuster release fashion, we're not just putting a new movie on our sites, we're rolling our the red carpet and making it a huge event with a special web site, probing and revealing model interviews, free action galleries, scene previews and more.
In Breaking News, you'll learn all about Total Exposure 1: the A-Team models, the vision, the making of the movie and everything that's available on www.totalexposurexxx.com (trust us, it's a lot and worth the visit).  Get over to the Special Feature for direct access to the Total Exposure full-length, with revealing interviews of all the A-Team exlcusives that appear in the new release.
One of Total Exposure's stars, Sebastian Kross is in the Model Spotlight, where you'll find a gallery filled with images from this release as well as recent hot hits in which he's appeared. In Studio News, there's another Total Exposures item focusing on it's world premiere scene now available on RagingStallion.com.
Just the Total Exposure site is enough free content to last you until at least next issue, but we've added even more goodies for you to check out. Studio News also includes items on the world premiere of a Austin Wolf and Chris Bines scene on HotHouse.com from Monumental Ass; the lastest DVD from NakedSword Originals, Hooker Stories 3; Fetish Force's latest release Permission; and, Fuck Crazy from Cazzo.
No, we didn't forget about about the Free Action Gallery. This week's features the newest Hot House DVD, Fine Tuned Ass. And, we'd never leave you hanging without a Free Scene Download either. This issue's stars the Jaric's, Aden and Jordan, from the Falcon hit Malibu Heat. It appears on the new collection Hot Fuck's 11, a collection of seven of Aden and Jaric's hottest scenes condensed down to feature only the hardcore dick-in-ass action.
What's on sale you ask? Well we've just launched a Falcon & Jocks DVD Discounts promotion featuring hot movies as low as $14.97 each. These are also the final days of the NakedSword Originals Scene Discounts & Hard Friction Download Deals both featuring new release scenes for $6.95 each and recent downloads for only $4.95 each.
Totally Exposed,
The HUNT Staff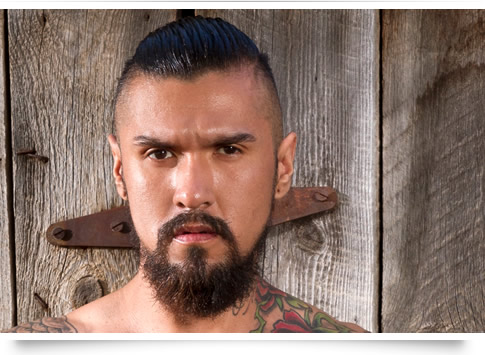 A-Team Revealed – The Total Exposure Interviews
While filming the unprecedented, reality, cockumentary Total Exposure 1 & 2 director's Steve Cruz and Nick Foxx delve deep into the fascinating lives of the men in front of the camera in a series of in-depth interviews.  Watch as they sit down with all the A-Team stars who appear in the movies for revealing,  full-length video interviews. Some interview questions appear the movie, but each stud's answers to probing questions are available on the release's dedicated web site, www.totalexposurexxx.com.
In the intereviews you'll get a porn insider look into the real lives and more vulnerable sides of the A-Team studs. They're totally exposed, telling their true-life stories, their triumphs and downfalls, their sexual secrets and more. After that they physically expose themselves and get down to the erotic business they know best: having the hottest sex for all gay porn fans to enjoy…but you'll only find that in the movie.
Access all the Total Exposures interviews and see which models did their interviews naked and fully exposed.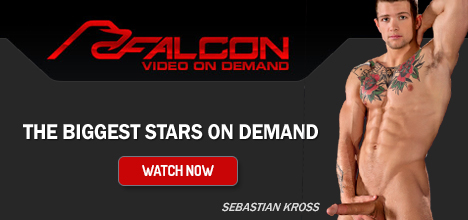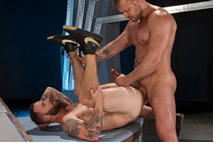 Chris Bines & Austin Wolf 'Monumental Ass' Scene Debuts on HotHouse.com - Hot House, The Ass Authority – announced the debut of the first scene from Monumental Ass the latest production featuring sexy, brut men and mouth-watering asses that Hot House is famous for. A-Team Exclusives Chris Bines and Austin Wolf appear in the update directed by Nick Foxx… Read Full Story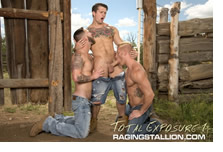 Fall Blockbuster 'Total Exposure 1' World Premieres on RagingStallion.com - RagingStallion.com announces the world premiere of the first scene from its new blockbuster, 'Total Exposure 1' featuring exclusives Sebastian Kross & Dorian Ferro and directed by Hall of Famer Steve Cruz and Nick Foxx. Read Full Story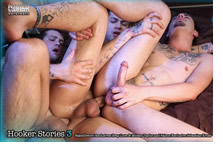 NakedSword Originals Releases 'Hooker Stories 3' - NakedSword's most popular all-sex series returns with Hooker Stories 3! Join a whole new lineup of today's top escorts as they share real stories from their steamy adventures in the business of sex. Colt Rivers shows a new client the "ins-and-outs" of being an escort… Read Full Story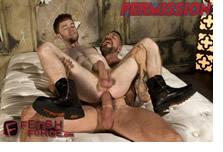 Fetish Force Needs No 'Permission' With New Release - Everything except 'Permission' is given in this sexual adrenaline ride that leaves your cock hard and your balls empty! The directing trio of Steve Cruz, Tom Mooreand Scratch Hunter deliver this hot, fetish-filled fantasy jam packed with nearly every kink imaginable. Read Full Story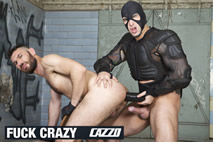 CAZZO Releases Steamy New Feature 'Fuck Crazy' - Guys freaking out with lust: A masked sex guerrilla dominates Lobo, licks his ass, fucks him nasty and shoves a dildo as thick as an arm into his hole. Logan and Tomas grab Hans and work him over with their hefty dicks. Read Full Story