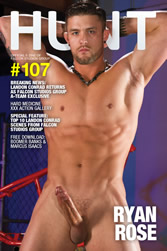 Amazing Content Now Live on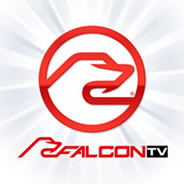 | | |
| --- | --- |
| | Check the listings in your Television Provider's Adult HD OnDemand Menu for: Hot 20 Year Old Twunks Butt Sex – The OnDemand HD Release of Falcon Studios' Intensity 1 Starring: Andrew Stark, Chris Bines, Landon Conrad, Chris Bines, Andrew Stark and more! |










Boomer Banks & Marcus Isaacs from Timberwolves
Now Available on My Big Fucking Dick – Boomer Banks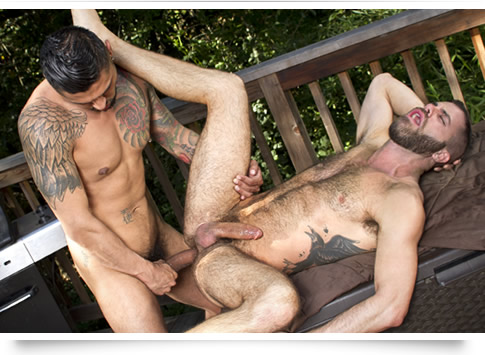 Marcus Isaacs is so distracted by the bulge in Boomer Banks' jeans that he can't concentrate on the pool game. Every time he blinks, he thinks Boomer is naked. Is this some supernatural sexual trick? Rather than wait to see who sinks the 8-ball, Marcus suggests they "get out of here." Their ferocious sexual appetite lands them in a hot tub, necking hungrily. Both men are bearded and hairy, and they have heavily inked olive-skinned. Being the first to get naked, Marcus is the first to get his cock sucked. Boomer's agile tongue and fingers work over not only Marcus' cock, but his ass, armpits, nipples and balls. Marcus' abs ripple like the water in the hot tub as Boomer sucks. His head bobs and his chest heaves. Boomer is one of the biggest-dicked performers of all time, topping out at over 10 fat uncut inches. Marcus nearly chokes himself trying to swallow it all, and he succeeds in making most of it disappear. But, his hairy hole longs for Boomers cock. When Boomer delivers it, Marcus eyes bug out and his jaw drops ... and they stay that way through an intense fuck until Marcus spurts jets of jism across his torso. Boomer licks up all the spooge and shoots his own load in Marcus' mouth, then they swap cummy kisses.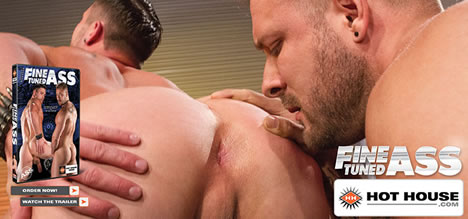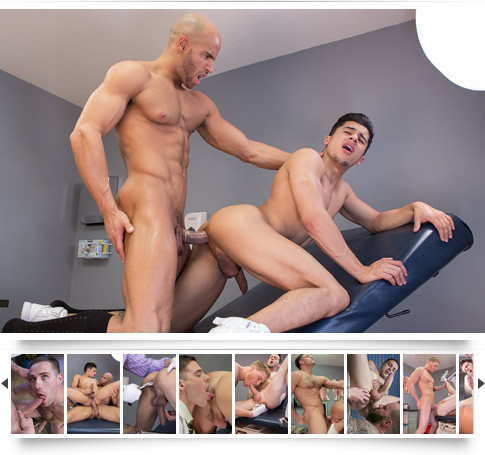 Get a dose of Hard Medicine with the newest movie from Hot House, where the doctors, assistants and patients are all hot for each other and they go at it hard. Nick Foxx and Christian Owen direct the latest medical fantasy with the precision of surgeons and the release features the intense ass action that Hot House is famous for. Doctor Derek Atlas helps his patient Coby Mitchell by providing anal stimulation with his hands and hard cock. Medical Assistants Chris Bines and Dylan Knight get in early and share a pre-workday fuck with Chris probing deep into his coworker's amazing butt. Colton Grey's dealing with a serious swollen cock issue and Dr. Gavin Knight knows how to cure what ails him: a blow job and a deep pounding fuck to his insatiable asshole. Armond Rizzo is a frequent patient of Dr. Sean Zevran, because Dr. Zevran knows the right treatment to use. Sean uses a special stainless steel tool, administers a serious face fuck and a plows Armond's perfect ass to make him all better. These sexy encounters will have you heading to the doctor hoping to get some Hard Medicine and hot doctor action of your own.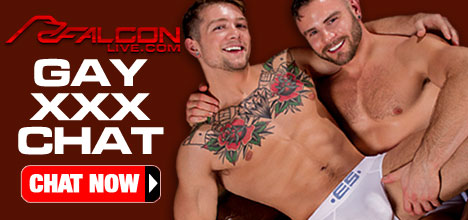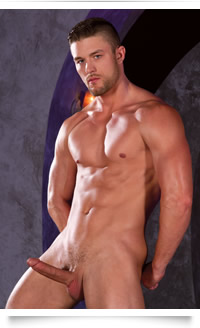 Statuesque. Handsome. All-American. Unstoppable. These are just a few words used to describe the recently inaugurated A-Team Captain, Ryan Rose. With his athletic jock build, this versative former U.S. Marine totes around an impressive 8" cock and a smooth award-winning ass, both of which are equally talented. Fans can find his super-jock physique and movie-star looks in over 30 movies from Falcon Studios Group and at a club or bar nearby when he's touring the country performing at various live venues. When he's not on the road, Ryan Rose is busy adding to his impressive roster of Falcon Studios Group features. Some of which include his most recent film Sex Pad from Falcon Studios and Magnitude from Falcon Edge. His newest, Fine Tuned Ass, from Hot House hits the streets today, and he's recently wrapped filming Raging Stallion's Fall Blockbuster Total Exposure available September 11. A-Team Captain Ryan Rose always satisfies and his star continues to grow.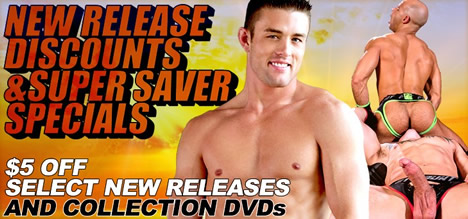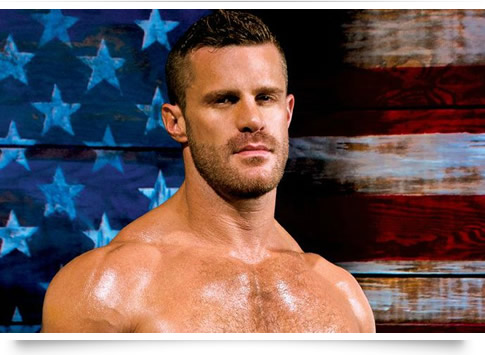 Landon Conrad Returns as Falcon Studios Group A-Team Exclusive
Falcon Studios Group announced today that it has negotiated an exclusive agreement with multiple-award-winning superstar and current XBIZ Gay Performer of the Year, Landon Conrad to appear exclusively in Falcon Studios Group features for the remainder of his adult gay erotica career. Conrad returns to his first exclusive home and becomes a member of the Falcon Studios Group A-Team.
Slated to shoot Falcon, Raging Stallion and Hot House features exclusives starting in the coming months, Conrad is a stunningly gorgeous blond-haired, blue eyed, sexy stud hailing from Utah. He rejoins the ranks of Falcon Studios Group exclusive performers with nearly 70 scenes shot for the gay porn giant - more than any active performer filming model. He was named the first Falcon Studios Man of the Year in 2011, and he's received multiple Grabby and Cybersocket Awards throughout the years.



Hot Membership Site Scenes Available Now!



Falcon Studios Group Models Appearing Live in a City Near You
August 14 - 16: James Ryder at Silverado, Celebrating 34 Years, Portland, OR
August 22: Johnny V at Vice Versa Nightclub for Glow Party, Morgantown, WV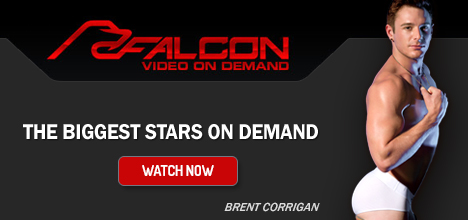 HUNT Readers,
As we get closer to the end of Summer, everyone starts to return home from vacations and celebrations of sun, and we're celebrating another homecoming of sorts with this week's Breaking News announcement: the return of Landon Conrad as a Falcon Studios Group A-Team Exclusive.
Yes, Landon comes back to the studio that catapulted him into superstardom to appear exclusively in Falcon Studios Group features, and in honor of his return, we've put together a list of his top ten extraordinary scenes of all time in our Special Feature.
And if all that wasn't special enough, we've got all our complimentary goodies to hand out. Starting off, the Free Scene Download is an exceptional scene from another major A-Team Exclusive, Boomer Banks. Download or stream his scene from Raging Stallion's Timberwolves with Marcus Isaacs. You can also share it with your closest friends by directing them to www.HUNTeZine.com or forwarding along this issue. The scene now appears on the new collection DVD, My Big Fucking Dick: Boomer Banks.
Yet another A-Team Exclusive, Ryan Rose, can be found in this issue's Model Spotlight. He's just been named A-Team Captain and now you can see him in a smokin' gallery including images from his newest releases.
If you've ever had a doctor fantasy, you'll definitely want to check out the Free Action Gallery, which gives you a selection of complimentary images from the recent Hot House release Hard Medicine, starring A-Team Exclusives Sean Zevran and Chris Bines.
Studio News brings you all kinds of sexy info, including the skinny on Hot House's latest DVD, Fine Tuned Ass; the latest scene debut on HotHouse.com, Sean Zevran & Valentine Petrov from The URGE: Pound That Butt; Cazzo's new no-hold-barred DVD offering, Knallhart, and the new, discrete, no-mess jerk off masturbator, fifi!
If you like saving money and you want to have the newest releases from Falcon Studios Group, look no further, because we've put a huge selection of new releases and special products along with some highly discounted DVDs on sale in our New Release Discounts & Super Saver Specials sale. And, if you prefer downloads we've got a host of scenes newly available in the Hot House, Backroom Exclusive & Pack Attack Download Debut Discounts promotion offering these hot debuts for only $4.95 each.
Many Happy Returns,
The HUNT Staff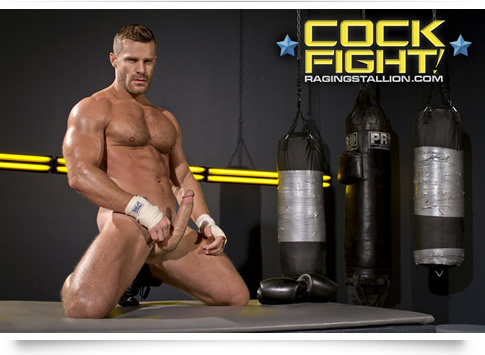 Top 10 Landon Conrad Scenes from Falcon Studios Group
In honor of megastar Landon Conrad returning home to Falcon Studios Group as an A-Team Exclusive for the remainder of his adult erotic career, the HUNT editors have selected the Top 10 Landon Conrad Falcon Studios Group Scenes. Amassing a total of nearly 70 scenes for Falcon Studios Group in the last six years, Conrad has displayed dynamic intensity with scores of hot partners. Here we've gathered the hottest of the hot and present them here with smoking images from each of these amazing testaments to the sexiness that is Landon Conrad.
Click through to see the hottest images from the best scenes of Landon's Falcon Studios Group career so far, and stay tuned to see him in more amazing performances.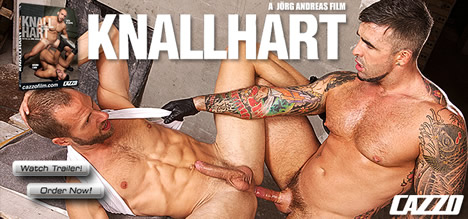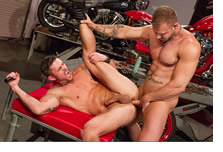 Hot House New DVD Release, 'Fine Tuned Ass,' Rides into Stores - Falcon Studios Group today announced the release of Hot House's newest DVD, 'Fine Tuned Ass'. Director Nick Foxx delivers four spectacular butt-focused scenes from The Ass Authority. The non-stop action takes place in a motorcycle shop, where the hot mechanics and sexy customers get revved up for each other. Read Full Story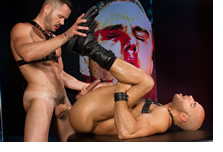 Hot House's 'The URGE: Pound That Butt' Debuts with Sean Zevran & Valentin Petrov Scene - The Ass Authority, HotHouse.com announces the world premiere of the A-Team Exclusive Sean Zevran and Valentin Petrov scene from the upcoming feature, 'The URGE: Pound That Butt', directed by award-winning director, Tony Dimarco. Read Full Story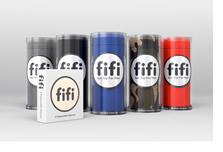 Better Than Your Hand: The New fifi Male Sex Toy - Sometimes when you want to get yourself off, your hand just isn't going to be good enough. You definitely don't feel like cleaning up a sex toy afterward. All you really want is something that feels great but isn't complicated. That's when you use a fifi, the best new male masturbator. Read Full Story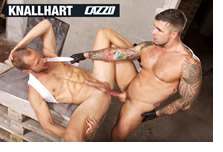 CAZZO Releases New Film 'Knallhart' - Knallhart is not for wimps, but for real men who know how to plug in and get to work. Director Jorg Andreas delivers another amazing, no-holds-barred release from the German studio that's all about pushing limits with the hottest models in Europe. Read Full Story