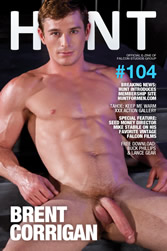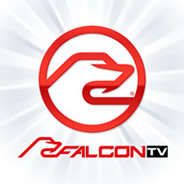 Check the listings in your Television Provider's Adult HD OnDemand Menu for:

Auto Erotic – Anal – The OnDemand HD Release of Raging Stallion's Auto Erotic 1 Starring: Derek Atlas, Boomer Banks, Johnny V, Sean Zevran, Brian Bonds and more!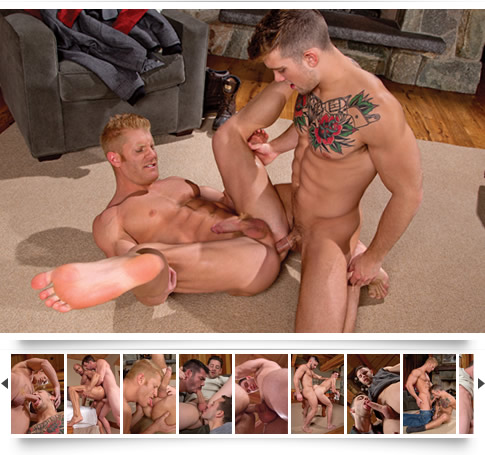 Ten Falcon studs in Tahoe take a break from the slopes and "hole" up in their cabin to avoid the cold and enjoy sex that's as hot as the fireplace in Tahoe: Keep Me Warm. The snow is falling, but the cum is pouring in this hot, wild ride from the skilled hand of award-winning director Tony Dimarco, who fills the mountain retreat with the heated action. The way Ricky Decker's thighs fill his tight thermal underwear sets Jason Maddox on a quest with Ricky's hole as its goal. Talk about a hot shower! Andrew Stark seduces Sean Zevran by pressing his body against the shower door, then Sean does the same from the other side. They are smooth, hung, hard and their cravings of cock must be satisfied. When Andrew describes his encounter to Billy Santoro, they get so hot, a quick oral release is in order. Brenner Bolton is peeking, and he joins in, sucking both at the same time until they all cream together. Massage tables and pool tables always lead to sex. Nick Sterling turns a loss into a win when his hard on prompts Brandon Moore to toss his cue stick aside and focus on the pole Nick offers, which finds a home in his hole. It's a hard attack when Sebastian Kross challenges Johnny V to a sit-up contest to see whose abs are better. The outcome is win-win as they take it to the next level, with Sebastian plugging Johnny hard enough to give them carpet burns. Director Tony Dimarco and his cast of steamy studs help you ward off the cold in Tahoe: Keep Me Warm.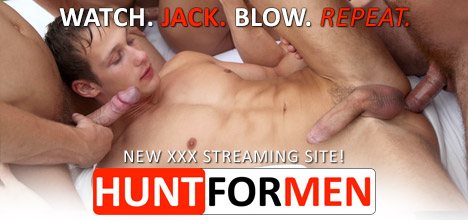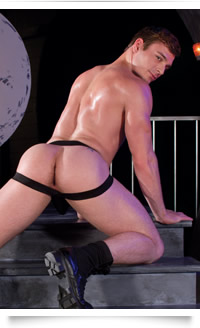 Now appearing in his sixth new release since his return to adult erotica as a Falcon A-Team Exclusive, Brent Corrigan is hotter than ever in the new Falcon Edge feature, Magnitude. He continues to deliver 110% whenever he's in front of the camera, and the volume gets turned up when he's with another mega-star: a pairing that was a decade in the making. This is "The New Brent Corrigan" and you'll be awe struck by his striking, movie-star looks, his beautiful, athletic body and his impressive assets in this flip flop for the ages. And if that wasn't enough, Brent is way more than one of the most famous porn stars to ever appear in adult entertainment. When he's not looking amazing and slaying energized sexual performances in front of the camera, he's engrossed in his #1 passion, horses. This charismatic, controversial and captivating star continues to amaze in his newest from Falcon and his other recent releases, Vegas Hustle from NakedSword Originals and Moving Up and Poolside 1 from Falcon. You never know what Brent will do next, so stay tuned for major announcements.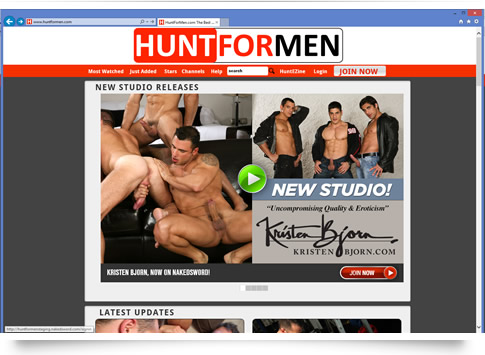 HUNTforMEN.com Membership Site Now Available
HUNT, the Official eZine (e-newsletter) of Falcon Studios Group has announced the launch of its own blazing-hot, standalone membership site: HUNTFORMEN.com. The new site is a steaming hot collection of select content from over 100 studios, offering HUNT readers a vast variety of cock-stiffening and cum-generating gay porn video.
HUNT created the new premium membership site, HUNTFORMEN.com, in order to give the fans of Falcon Studios Group an additional source of top quality get-off material with over 17,000 scenes, and as a limited time introductory offer for HUNT readers, the site is available for an incredibly low one-week trial price of $7.95.



Hot Membership Site Scenes Available Now!



Falcon Studios Group Models Appearing Live in a City Near You
July 1-6: A-Team Exclusive Johnny V & Joey D at The Dunes Resort, at Porn At The Pool in Saugatuck, MI
July 3: A-Team Exclusive Sebastian Kross with Armond Rizzo and Dj Pornstar at Starf*ckr, at Badlands Sacremento, Sacremento, CA
July 11: A-Team Exclusive Johnny V & Joey D at Flex Spas Cleveland, in Cleveland, OH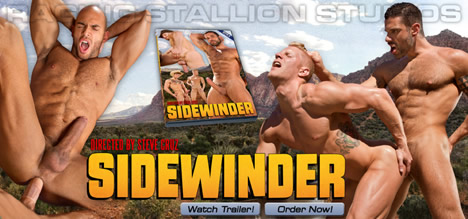 HUNT Fans,
Celebration! Falcon Studios Group is America's Gay Porn Company, and with 4th of July upon us, we've got an explosive issue for you! We're celebration Independence, Marriage Equality and Freedom with HUNT's version of Fireworks: Huge Announcements, Sizzling Savings, A-Team Studs, Historical Special Features and LOADS of spectacular goodies like Free Scenes and Action Galleries just for you. Let's start off the festivities with a major Breaking News announcement of our new memberships site, HUNTFORMEN.com, where you can access tons of great videos from the hottest studios around the world.
We're also celebrating USA's independence with an America's Gay Porn Company 4th of July 72-Hour $9.97 DVD Celebration! And, if you want more great deals, you can get big scene savings in our Recent Download Discounts promotion, offering over 400 recent scenes for only $6.95 each, or you can get hot European DVDs starting at $7.97 each in our International DVD Blowout.
You want hot galleries for the blazing holiday? Hit the Free Action Gallery from Falcon's Tahoe: Keep Me Warm, then head over to see the one and only A-Team Exclusive Brent Corrigan in this month's Model Spotlight.
In Studio News, you'll find more about Brent in the major story about one of the most-anticipated pairings ever: the flip fuck of the decade featuring Mr. Corrigan and fellow mega-star Pierre Fitch in Falcon Edge's newest Magnitude. You'll also see more about Magnitude's DVD & Download release, the new Raging Stallion feature Sidewinder and it's world premiere scene, Boomer Banks' appearance in a music video and the newest Club Inferno feature ASSault.
While we're celebrating, let's enjoy the huge success that Mike Stabile's Chuck Holmes documentary Seed Money has been experiencing on the gay and lesbian film festival circuit. In this issue's Special Feature, Stabile gives you insight into five of the hottest Falcon movies of all time.
Sew your oats with this 4th of July Free Scene Download, starring Buck Phillips & Lance Gear from the Hot House favorite, Wild Oats. The scene now appears on the collection, Amazing Ass 5, and it's sure to get your fireworks exploding!
Happy Everything,
The HUNT Staff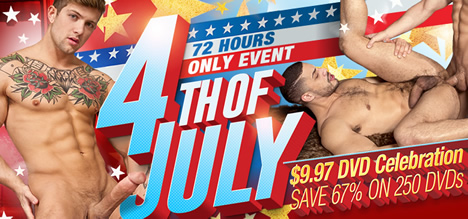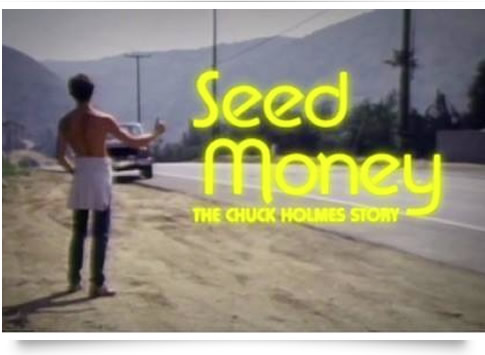 Seed Money Director Mike Stabile on His Favorite Vintage Falcon Films
When filmmaker Mike Stabile started work on his documentary Seed Money, about Falcon founder Chuck Holmes, he was faced with a challenge that many would kill to have: researching Holmes and nearly 40 years of Falcon's top quality erotic films. In advance of the documentary's LA premiere at Outfest 13 on July 19, we sat down with Stabile and asked him to tell us some of his favorite vintage Falcon films and their relevance to Falcon's history. His top 5…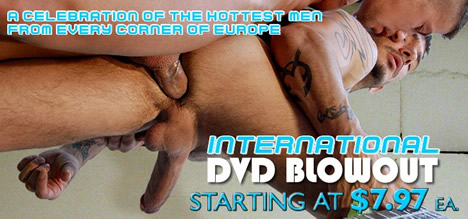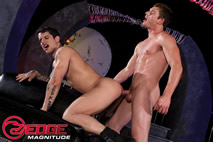 Falcon Edge Delivers Star-Studded 'Magnitude' DVD & Downloads - America's Gay Porn Company, Falcon Studios Group, announces the availability of Falcon Edge's newest feature Magnitude on DVD and for scene download. The unbelievably erotic, supernova fuck-fest from director Nick Foxx features some of the brightest stars to ever appear in gay porn for a meeting of mega-stars that's been a decade in the making. Read Full Story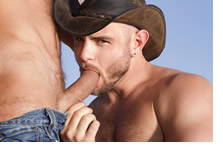 Raging Stallion Cranks Up the Heat with 'Sidewinder' DVD & Downloads - Falcon Studios Group, announces the availability of Raging Stallion's newest feature 'Sidewinder' on DVD and for scene download. With his cinematic eye and expert sexual direction, Hall of Famer Steve Cruz leads these six hung cowboys through the desert to an oasis of climax in 'Sidewinder.'. Read Full Story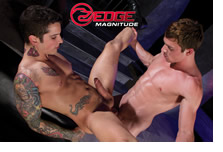 Highly Anticipated Brent Corrigan & Pierre Fitch Scene Debuts on FalconStudios.com - Falcon Studios Group, America's Gay Porn Company, announces the premiere of the scene starring A-Team Exclusive Brent Corrigan and superstar Pierre Fitch – one the most anticipated pairings of the 21st century. Read Full Story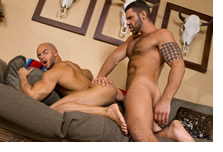 Sean Zevran & Letterio Amadeo 'Sidewinder' Scene debuts on RagingStallion.com - RagingStallion.com announces the world premiere of the A-Team Exclusive Sean Zevran and Letterio Amadeo scene from the new feature, 'Sidewinder,' directed by Hall of Famer Steve Cruz. The premiere scene from the cowboy-themed feature is now available on RagingStallion.com. Read Full Story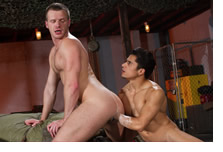 New Club Inferno Feature: 'ASSault.' Arms the Troops - Arm the troops, and brace yourself for a full-on 'ASSault.' These military men train hard and get hands on in some serious ass-fisting combat. Accomplished director, David Hempling, brings military pig sex fantasy to life in 'ASSault.' Read Full Story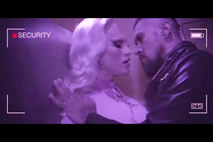 A-Team Exclusive Boomer Banks Stars in Miss Fame's New Music Video "InstaFame" - A-Team Exclusive Boomer Banks has been busy filming a music video for RuPaul's Drag Race Season 7 Contestant, Miss Fame. Shot several months ago in Deerfield, CO, the music video featuring Miss Fame's single InstaFame, has Boomer Banks playing "Villain." The video opens with an intense dueling standoff and rewinds to show what lead to Boomer being shot down by Miss Fame. Read Full Story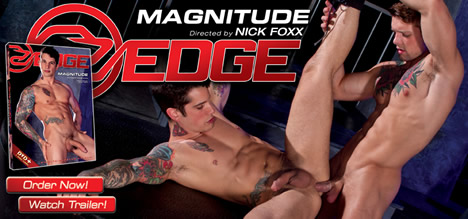 Buck Phillips & Lance Gear from Wild Oats
Now Available on Amazing Ass 5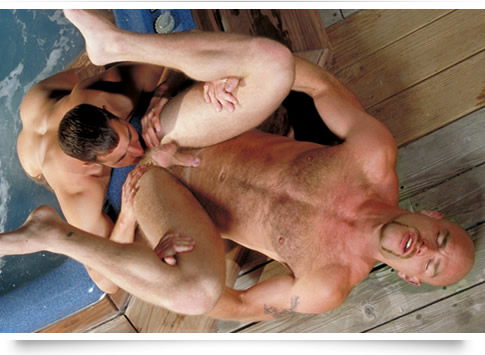 Late at night in the hot tub, sex pig Lance Gear ravages Buck Philips' cock, then feeds Buck his own engorged tool. Lance moans and yells as he shoves his cock down Buck's throat without resistance. Next, Buck goes after Lance's tender hole, sending Lance into spasms of ecstasy. If that weren't enough, Buck bends the very vocal Lance over the patio, ramming and jack hammering him with his cock. While riding his flesh pony, Lance shoots his load, matting Buck's chest hair with salty spunk.