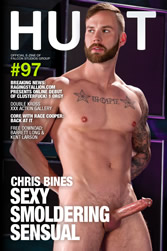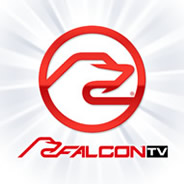 Check the listings in your Television Provider's Adult HD OnDemand Menu for:

DirtyOral & More HD – The OnDemand HD Release of Raging Stallion's Filthy Fucks Starring: Abraham Al Malek, Johnny V, Shawn Wolfe, Mike De Marko, Sean Zevran, David Benjamin, and Austin Chandler.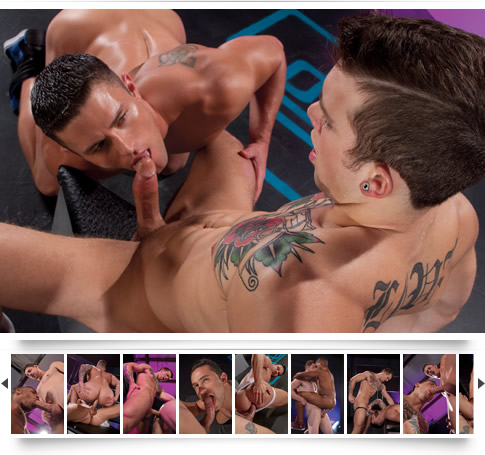 Get at the double and double down on the lube because the intense, hardcore action in Double Kross will have doing double takes. Delivering double-superstar-trouble, mischievous Sebastian Kross will have you seeing double with two scenes of cum-bustible, cock-throbbing action. Double Kross director Nick Foxx gets double the pleasure out of every scene filled with heated man-on-man action that will leave your balls drained. Sebastian's first conquest is hung bottom Chris Bines, who turns fucking into a full-body workout. With a full beard, Brazilian-Italian stud Jimmy Durano fucks like an animal as he stretches Josh Conners' hungry hole to new dimensions. Tight-bodied Adrian Hart and statuesque Andrew Stark become partners in cream, demonstrating a new interpretation of a milk mustache. Kross returns with Ryan Rose, the all-American heartthrob who's a bona fide superstar. Their fiery blowjob exchange and Sebastian's ravishing domination of Ryan's hole with his lips, fingers and cock bring Double Kross to a double-cum finale. The saliva-soaked skin, salty sweat, and showers of semen will have you doubling back and watching Double Kross again and again.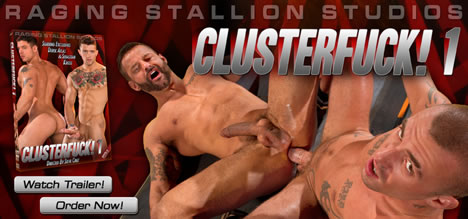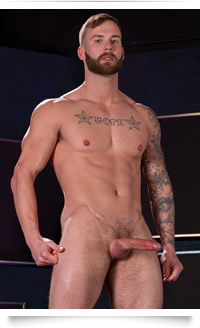 Recently signed as an A-Team Exclusive, sexy and smoldering Chris Bines and his lean, ripped body are welcome additions to the group of elite Falcon Studios Group performers. The fine, hung, versatile man's man started appearing in the Group's features just over a year ago, and he's continually wowed fans and amazed fellow models and directors with his exceptional assets and dynamic fucking. Now, he's flashing his bedroom blue eyes and letting his hot ass loose as an Exclusive. With eight inches and over a dozen feature DVDs under his belt, Bines has delivered exciting and dynamic performance after performance in hits like Raging Stallion's San Francisco Meat Packers and Falcon's Naughty Pines. You can see him now in Falcon Edge's most recent, Double Kross, plus he's just finished shooting two sizzling Hot House features that will be coming out soon. So, stay tuned, because there are definitely more amazing things cumming from this world-class stud.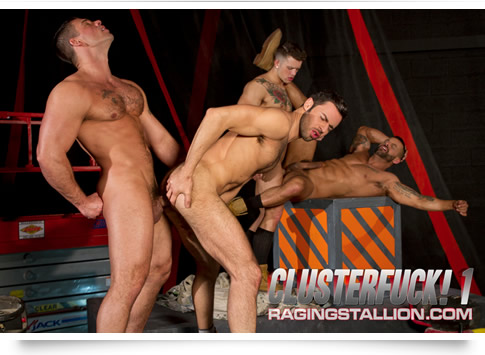 RagingStallion.com Presents Online Debut of Clusterfuck! 1 Orgy
RagingStallion.com, quality site of Falcon Studios Group: America's Gay Porn Company, announced the world premiere of an A-Team Exclusive orgy from the Raging Stallion Studios movie, 'Clusterfuck! 1,' directed by multiple-award winning director Steve Cruz. With a line up of four A-Team, World-Class stud exclusives: Dario Beck, David Benjamin, Derek Atlas and Sebastian Kross, this is an orgy for the ages that goes live on the RagingStallion.com membership site on March 20, the same day as the DVD hits the streets and individual scenes from Clusterfuck! 1 are available for retail purchase on the Falcon Studios Group Store.



Hot Membership Site Scenes Available Now!



Falcon Studios Group Models Appearing Live in a City Near You
March 20: Ryan Rose at Stripped: All Male Revue in San Bernadino, CA
March 21: Sean Zevran, Sebastian Kross & Dominic Pacifico at Pornstars in Vegas
at Share Nightclub in Las Vegas, NV
March 21: Ryan Rose at Stripped: All Male Revue in San Bernadino, CA
March 22: Sean Zevran, Sebastian Kross & Dominic Pacifico at Revo Sundays
at Mirage Casino's Revolution Lounge in Las Vegas, NV
April 2: Boomer Banks at NSA at Cellar Bar in New York, NY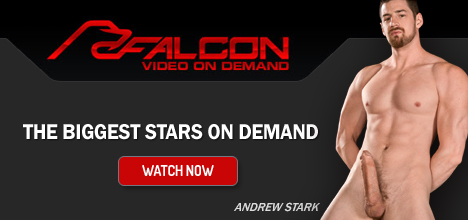 HUNT Readers,
As Spring approaches, there's a stirring down south that gets everyone horned up and we've got plenty in this issue of HUNT to satisfy. Kicking it all off is the Breaking News announcement of the epic orgy scene available on RagingStallion.com. The scene features four A-Team Exclusives including Dario Beck, David Benjamin, Derek Atlas and Sebastian Kross, and it's from the new release Clusterfuck! 1 directed by Hall-of-Famer Steve Cruz. You can learn more about the DVD and scene download release in Studios News.
Additionally Studio News, you'll find a big story about our massive number of Grabby Nominations, 81 in total; the winners of the 2014 Reader Survey and Falcon Studios Group Fan Poll; and, the latest release from Butch Dixon, Throbbing Gristle.
The amazingly talented and sexy Chris Bines is in the Model Spotlight, and we've gathered up some of the hottest pics from his most recent DVD, Double Kross, for this issue's Free Action Gallery. Race Cooper is Back At It in this week's Special Feature, where we've offered up the first of another set of workout tips from on of porn's hottest bodies. Core with Race Cooper: Back At It gives you some great exercised to tone and firm your sexy back muscles.
If you're looking for deals on DVDs and Scenes that will get you sprung, we've extended the St. Patrick's Day 72 Hour Sale just for HUNT readers (you can score DVDs for $11.97), there's the Premium Scene Price Reduction promotion featuring groups, orgies and extended-length downloads for over 45% off, and the Compilation & Collector's Edition Bargains with DVDs starting at $17.97.
If it's a Free Scene Download you're looking for, we've definitely got you covered with an amazing Falcon scene from the new collection, Humongous Cocks #30. The scene originally appeared on Long Shot…Making the Game and it's a steamy teacher/student romp featuring Barrett Long and Kent Larson.
Get Sprung,
The HUNT Staff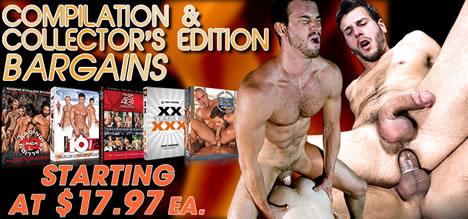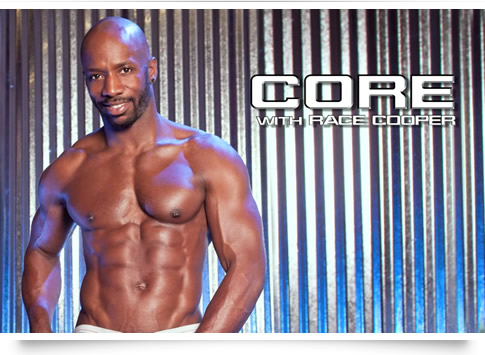 Core with Race Cooper: Back At It
Core with Race Cooper is Back At It in this installment with a new, more advanced segment focused on building hot back muscles. Race has one of the most amazing bodies in all of porn, and now, he's giving his killer physique secrets away exclusively to HUNT readers in a series of HUNT Special Features entitled Core with Race Cooper. In these ongoing segments, Race takes you through a series of Core exercises that focus on building specific body parts. "I love my fans, and I want to share these great tips with them to help them look better and feel better. These exercises are effective, and you can do them anywhere." states Cooper about this HUNT Special Feature Series.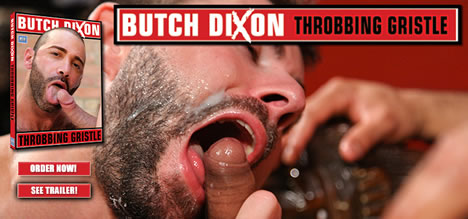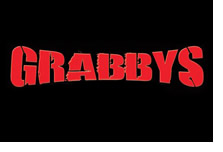 Falcon Studios Group Racks Up 81 Grabby Nominations - Falcon Studios Group – America's Gay Porn Company - and it's A-Team Exclusive models racked up 81 total nominations from the most important awards show in the Gay Adult Entertainment industry, The Grabby Awards, which announced the 2015 nominees today in Chicago. Read Full Story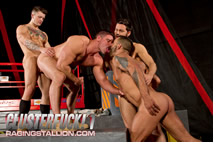 Clusterfuck! 1 from Raging Stallion Explodes onto the Scene - Raging Stallion Studios releases its latest feature film, entitled 'Clusterfuck! 1.' Directed by Award-Winner Steve Cruz the movie sees an all-star cast blend the right combination of testosterone, pheromones, sexual chemistry, muscle and sweat to generate some of the most intense action fans have ever seen. Read Full Story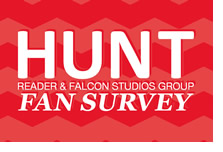 HUNT Reader & Falcon Studios Group Fan Survey Winners Selected - We are grateful to the 6,000 fans who provided valuable feedback in the Annual HUNT Reader and Falcon Studios Group Fan Survey. Thank you for the overwhelming response and valuable input. We are excited to announce the winners of the contest. Congratulations to them all. Read Full Story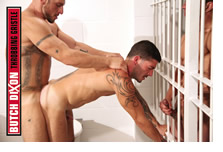 Butch Dixon Releases Throbbing Gristle - One of Europe's hottest studios, Butch Dixon, has released its newest feature in the U.S., Throbbing Gristle. Hold onto your pants, it's gonna be a rough ride. With the hairiest, horniest, big-dick stallions in the stable. Read Full Story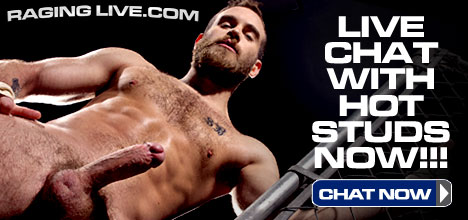 Barret Long & Kent Larson from Long Shot...Making the Game
Now Available on Humongous Cocks, Vol. 30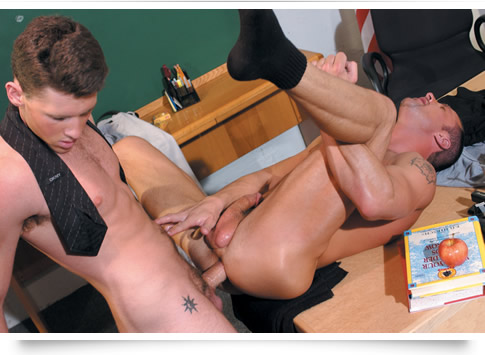 As teacher Kent Larson supervises Barrett Long's stint in detention, the sight of his huge bulge is finally too much as Kent submits to his student, who happily obliges him with all 11 inches of cock. Kent sucks Barrett's cock, then Barrett gets a taste of his teachers pointer before slamming his huge cock deep into Kent's ass...pumping him hard hard and fast. Barrett gets the grade, makes the game, and scores his hot teacher's ass too!