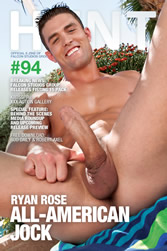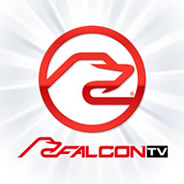 Check the listings in your Television Provider's Adult HD OnDemand Menu for:

B&W A.. To Grind – The OnDemand HD Release of Hard Friction's Ass To Grind Starring: Billy Santoro, Abraham Al Malek, Sean Zevran, Jaxon Colt, Andrew Stark, Brendan Patrick, and Jaxton Wheeler.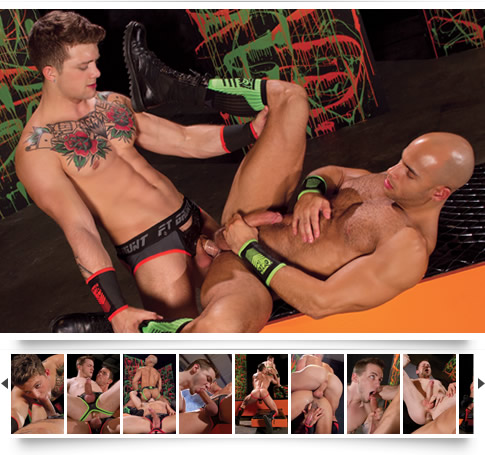 Get caught up in the ass-pounding, mouth-filling, cum-splattering action of Krossfire! Director Nick Foxx captures the intense sexual chemistry between six of the hottest men in America. The movie's namesake Sebastian Kross has the second man-on-man experience of his life—and his very first sex in front of a camera—with Colton Grey in an intense, unrestrained pounding! Nick Sterling gets head from Dorian Ferro before burying his bone in Dorian's ass! Sean Zevran's hairy, sculpted body is irresistible to Sebastian Kross, who's back for more in their sexual tangle that leads to an eruption of cum. Ryan Rose face fucks Colton Grey before impaling him on his huge rod. When you see these men engaged in their steamy sexual Krossfire, you'll want to get caught in the middle of it!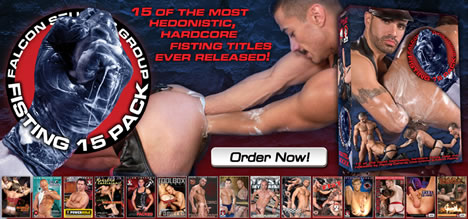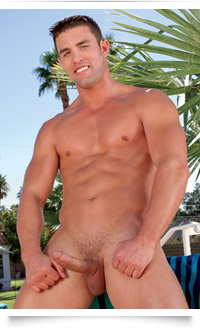 With his athletic jock build, Ryan Rose is the archetype of the All-American Falcon man. As a Falcon Studios Group A-Team Exclusive, Ryan is always busy with filming and live appearances at premeire gay nightclubs across America. The former U.S. Marine has wielded his impressive physique and jaw-dropping cock in several of our biggest releases of the past year.
Among his most impressive recent performances are the Falcon Studios Group Blockbuster Naughty Pines 1 & 2, Monster Bang's Guard Patrol, Hot House's Saddle Up, Falcon's Poolside 1, and the all-Exclusive America's Finest for Monster Bang. Ryan kicked off 2015 with a bang, pounding the hell out of Colton Greyin the Falcon Edge title Krossfire, and his latest release, A Wicked Game from Naked Sword, is a full-frontal thriller that will have you on the edge of your seat! Get ready to be blown away by his upcoming appearances in Falcon Edge's Double Kross, Falcon's Poolside 2, and a yet-to-be-titled Hot House production.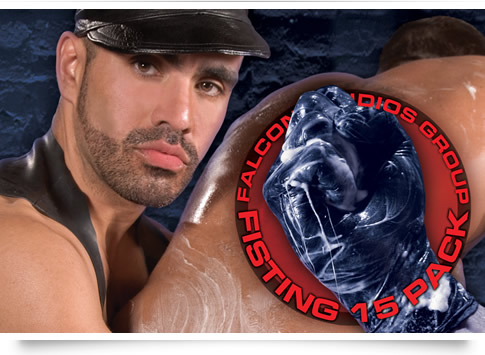 Falcon Studios Group Releases Fisting 15 Pack
Falcon Studios Group, the world's largest producer of All-American gay erotica, has released the Fisting 15 Pack. Like the mega-hit Raging Stallion 15th Anniversary Pack, this incredible compilation offers hardcore fisting fans 15 full-length movies on 15 individual discs. It features scores of eager asses and aggressive fists and totals over 20 hours of the hottest hole-filling action ever!
Directed by the biggest names in the business – Chris Ward, Steven Scarborough, Chi Chi LaRue, John Rutherford, Christian Owen and more – each movie is filled with the hottest sex pigs… greedy holes that want as much as these energized fisting tops can deliver. Fans will find the most hedonistic, hardcore fisting titles ever released by Falcon Studios Group's World Class Fisting Brands: Fisting Central, Club Inferno & Falcon Fisting in one collector's package at a value price. This is the best in-your-face, hole-punching, sphincter-stretching fisting ever captured on video in the last 20 years!



Hot Membership Site Scenes Available Now!



Falcon Studios Group Models Appearing Live in a City Near You
February 7: Boomer Banks and David Benjamin at the Hookies in New York, NY
February 7: David Benjamin at Adonis Lounge in New York, NY
February 12: Trenton Ducati at Club Alebrije in Fullerton, CA
February 13: Brian Bonds at the Hookies in San Francisco, CA
February 13 & 14: Boomer Banks at Meteor in Houston, TX
February 20: Joey D at #FlexFridays at F Bar in Houston, TX
March 13: Johnny V at #FlexFridays at F Bar in Houston, TX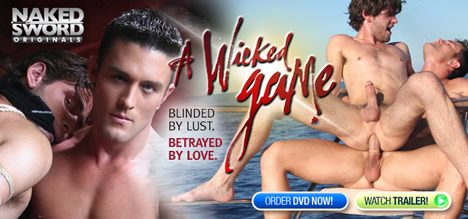 HUNT Readers,
We've kicked off February with some hot studs, some great news and amazing galleries and downloads. America's Gay Porn Company, Falcon Studios Group, offers up a fantastic Fisting 15 Pack for everyone who is a fan or curious about this extreme fetish. You can learn more about this excellent value package in Breaking News.
Thank you to all who completed the Annual HUNT Reader & Falcon Studios Group Fan Survey. We received over 5,000 responses, and we're working on getting the results together and selecting the winners of the amazing prizes.
As promised, we're continuing our monthly poll with the new Falcon Studios Group February Poll: The Finest Ass of Hot House. You can learn more about the prizes and poll in Studio News. Lucky fans can win their choice of the biggest Hot House new releases since the brand became part of the Falcon Studios Group.
Superstar A-Team Exclusive Ryan Rose is in the Model Spotlight, and the Free Action Gallery gives you access to all the mega-hot studs from Krossfire, including newcomer Sebastian Kross. Get your fill of man on man action with the Free Scene Download from Dripping Wet 3 featuring Rod Daily and Robert Axel, which is now on the new Men Noir collection that's featured in Studio News.
Additionally, Studio News is delivering the sexiest DVD and scene releases from the last two weeks. Learn more about the first Sebastian Kross update on FalconStudios.com; get the sexy scoop on the newest from Club Inferno, Arm Candy; and experience full-frontal thrills with Naked Sword's steamy new release, A Wicked Game.
The Falcon Studios Group Origins Sale features the DVDs that built the biggest brands in the gay porn world for only $17.97 each, and the JOCKS Scene Savings offer has the hottest downloads featuring young studs from Falcon for only $3.95 each.
All the best and the biggest,
The HUNT Staff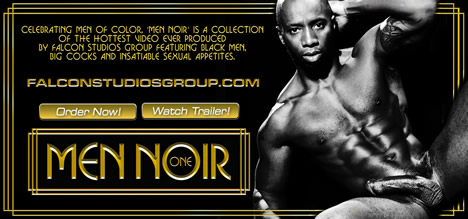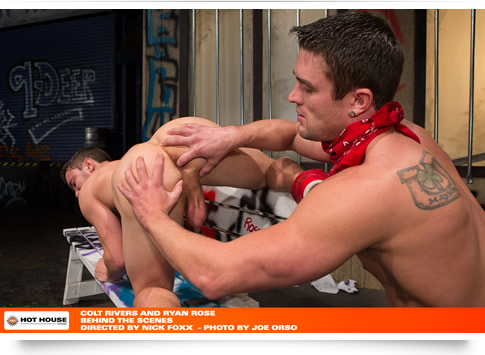 Behind The Scenes Media Roundup and Upcoming Release Preview
At Falcon Studios Group, we're busy making porn every day of the week. The world's hottest men come to our production studio in Las Vegas to get in front of the camera and have intense, action-packed sex just for you! With so many hot guys in the studio every day, there are lots of exciting behind-the-scenes antics going on, and we love sharing those candid moments with you on social media. But for those of you who haven't followed us yet, we're collecting all our latest behind-the-scenes moments in one place to give you a very special preview of our coming attractions! Be sure to follow our studios on Twitter and Facebook to get real-time updates from the set.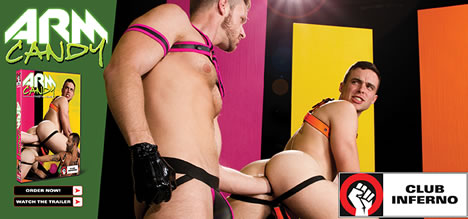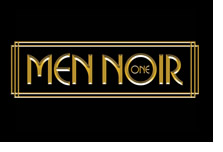 Falcon Studios Presents Men Noir - Falcon Studios Group, America's Gay Porn Company and legendary San Francisco-based producer of All-American gay porn, recently announced the new compilation series Men Noir. Celebrating men of color, Men Noir is a collection of the hottest video ever produced by Falcon Studios Group featuring black men, big cocks and insatiable sexual appetites. Read Full Story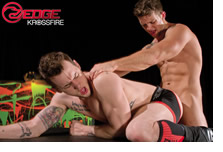 Exclusive Sebastian Kross' New Scene World Premieres on FalconStudios.com - Falcon Studios Group, the world's largest producer of All-American gay erotica, has released the exceptional debut porn scene of its newest A-Team Exclusive Sebastian Kross. The scene, featuring Kross' first porn performance, is now on FalconStudios.com, the streaming membership site of Falcon Studios. This new offering is from the Falcon Edge DVD Krossfire. It was Kross' very first time having sex with a man in front of a camera. Even though it's his first outing in the gay porn world, Kross is right at home with his scene partner, Colton Grey, as they explore each other's writhing bodies with tongues and lips. Read Full Story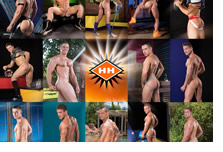 February Poll: The Finest Ass of Hot House - Hot House is known for the hottest asses in all of gay porn! Vote for your favorite Hot House ass in our one-question February Poll by February 28 for your chance to win DVDs or a Membership to Hot House. We'll publish the poll results on the Falcon Studios Group Blog and in an upcoming issue of HUNT. Read Full Story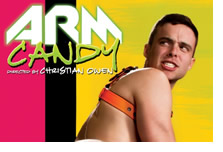 Unwrap Arm Candy from Club Inferno - Get ready for glazed holes, red rosebuds, and lots of creamy cum in Arm Candy! Director Christian Owen assembles a cast of raunchy pigs who get it on in a candy-colored fisting craze! Watch studs Brian Bonds, Brandon Moore, Dylan Saunders, Dolan Wolf, Dominic Pacifico, Armond Rizzo, and David Benjamin stretch their holes to the limit! Read Full Story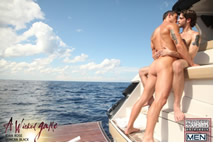 NakedSword Releases A Wicked Game - Lost in a sea of romance, newlyweds Ryan Rose and Duncan Black find true love in each others' arms, but all the while danger is knocking at their door. While honeymooning in Fort Lauderdale, a beautiful day making love at sea ends in tragedy when the young lovers fall victim to a sadistic invader. Read Full Story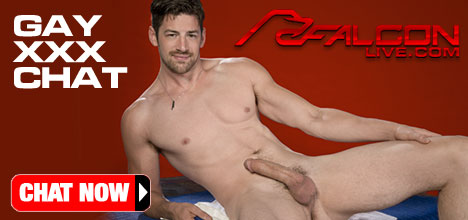 Rod Daily & Robert Axel from Dripping Wet 3
Now Available on Men Noir 1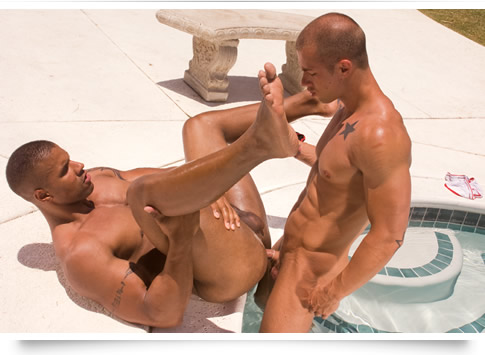 Robert Axel is a mountain of a man anyone would want on their lips and lucky Rod Daily gets first crack at the bronzed behemoth. Soaking in their pool of love, the two studs make out. Rod opens wide and goes on to feed on Robert's meaty axle, letting his lips slide over the mushroom tip and up and down the thick shaft. Then he bathes the hunk's asshole with lingering tongue laps. Robert gets his chance to play with Rod's big rod, sucking on its solid hardness. He next shows how good a rump ranger he is as he fucks Rod up the ass. They rock back and forth, pole in hole, until they switch roles and Rod turns into an equally eager ass puncher, ripping up Robert's tight manhole. Ready to bust their nuts, Rod sucks Robert's cock one last time until the big guy oozes jism all over; and Rod follows up with his own milky shower of cum.