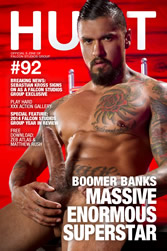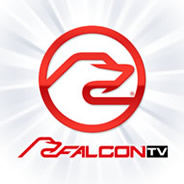 Check the listings in your Television Provider's Adult HD OnDemand Menu for:

DoBigMeatPackers – The OnDemand HD Release of Raging Stallion's San Francisco Meat Packers Part 2 Starring: Angel Rock, Chris Bines, Tommy Defendi, Hans Berlin, Angelo Marconi, Jimmy Durano, Boomer Banks, and Billy Santoro.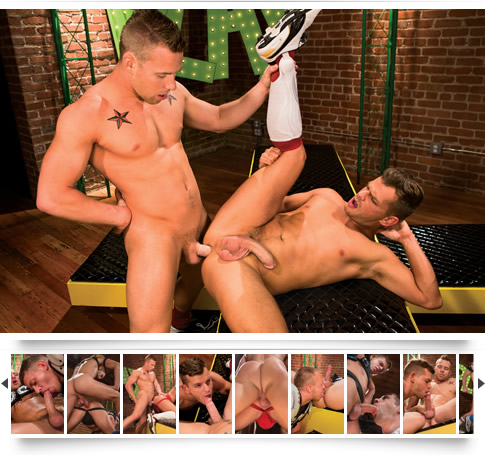 If you wanna Play Hard, you better gear up: pads, jockstraps, socks and cleats have these guys ready for the ultimate body-contact sport. Rylan Knox plays ball with Dylan Knight's low hangers, building up to a huge release. Brock Avery steps up to the plate with a baseball bat for Mike De Marko's ass. Dustin Tyler and Alexander Gustavo strap on some football pads and score a touchdown. Rylan Knox and Owen Michaels dig their cleats in for a rough and tumble fucking. Keep your eyes on the balls, because these guys are ready to Play Hard!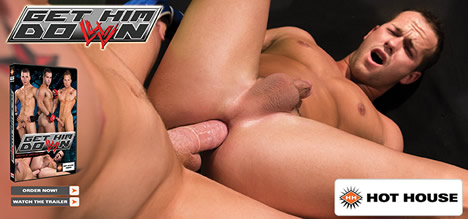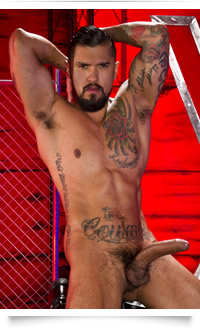 It's been just over a year since Boomer Banks unleashed his wit, charm, good looks and breathtaking 10+ inches of manhood on the world, and his impact on gay porn has been seismic! An A-Team Exclusive, Boomer proved again and again that he is one of the most stunning tops of all time, then proved he's just as awesome as a bottom in Auto Erotic and America's Finest!
Boomer has plenty more action coming up, including two upcoming Raging Stallion features that are all about fucking! Fuck Hole sees Boomer pairing up with a fellow A-Team Exclusive who's got an incredible ass. Then, Boomer gets into a Clusterfuck! that we guarantee will deliver BIG statisfaction! Stay tuned for more updates about these exciting new releases, and about how YOU can experience Boomer's monster cock for yourself when his dildo goes on sale in just a few days!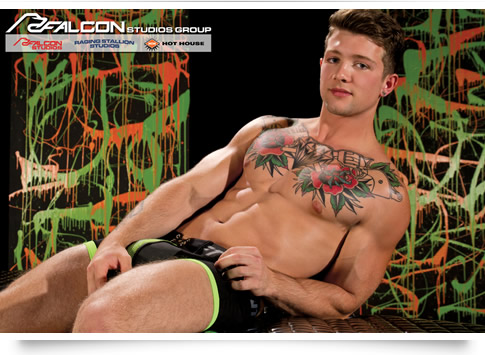 Sebastian Kross Signs on as a Falcon Studios Group Exclusive
Falcon Studios Group announced today that it has forged an exclusive agreement with gay porn newcomer Sebastian Kross. The latest addition to the Falcon Studios Group A-Team will appear exclusively in Falcon, Raging Stallion and Hot House releases.
The strikingly handsome former Navy seaman and young budding star with innocent blue-grey eyes, an inviting smile and a ripped, smooth, gymnast body was discovered by agent and porn star, Trenton Ducati. After Ducati Models submitted his photos to Falcon Studios Group, Kross was booked for his very first shoot, a Falcon Edge production directed by Nick Foxx. The first of those two scenes, with scene partner Colton Grey, was Kross' second sexual encounter with another man and his first in front of the camera.



Hot Membership Site Scenes Available Now!



Falcon Studios Group Models Appearing Live in a City Near You
January 13: Cybersocket Web Awards in Los Angeles, CA
January 16 & 17: David Benjamin & Brian Bonds at Nob Hill Theatre in San Francisco, CA
January 18: Hustlaball at The Artisan Boutique Hotel in Las Vegas, NV
January 31: Brian Bonds & David Benjamin at the X-Room in Springfield, MA
February 20: Joey D at #FlexFridays at F Bar in Houston, TX
March 13: Johnny V at #FlexFridays at F Bar in Houston, TX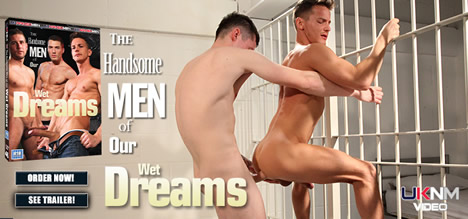 Happy New Year, HUNT Fans!
2015 is going to be epic, and that's why we're getting it started with an entire issue filled with BIG news, announcements, downloads, promotions and galleries to get the year started off in a MASSIVE way. We're starting off the New Year with a new A-Team Exclusive, Sebastian Kross. Find out more about Kross' first time in front of the camera in Breaking News.
While we're celebrating a New Year, we're taking you back for the highlights of 2014 in this issue's Special Feature: the 2014 Falcon Studios Group Year in Review. And while we're talking about 2014, don't forget to give us your feedback in the Annual HUNT Reader & Falcon Studios Group Fan Survey and get a chance to win huge porn prizes.
The hugely hung Boomer Banks is in the Model Spotlight where you'll see his massive member and get the lowdown on his new dildo that will be available within days. The Free Action Gallery from Play Hard will get your juices flowing, and the Free Scene Download features Zeb Atlas in his first gay porn scene ever with none other than Matthew Rush in Best Men, Part 1 – The Bachelor Party. This scene is now available on the new collection My Big Fucking Dick – Zeb Atlas.
Studios News brings you four more amazing stories. Learn more about the release of Poolside 1, the newest from Falcon, available both on DVD and on FalconStudios.com with the much anticipated Brent Corrigan and Darius Ferdynand scene. Get the scoop on the Hot House's newest, Get Him Down. Discover the top 10 celebrity nudes scenes of 2014 from our friends at Mr. Man. And, get a peek at the latest DVD from NakedSword Originals, Bulge.
What would an epic issue like this be without enormous promotions? The Annual Big Dick Sale—with savings up to 67% off well-hung DVDS—is now live, and we've also launched the biggest scene sale of all time: the 2015 New Year's Scene Celebration, feauring 500 downloads for only $3.95 each.
Don't forget to check out our regular columns featuring New Releases, New On FalconTV, Hot Models, Membership Site Updates, Falcon Studios Group Model Events Schedule and the banners throughout HUNT offering great deals and new products for your enjoyment.
Prosperous 2015 to You,
The HUNT Staff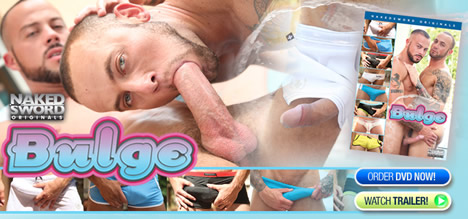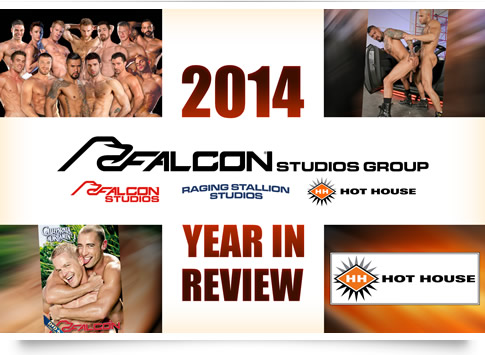 2014 Falcon Studios Group Year in Review
With the acquisition of Hot House, the creation of Falcon Studios Group, and the creation of the A-Team of superstar models, 2014 was an outstanding year that saw our company become the largest gay porn producer in the world! None of it would be possible without you, our amazing fans, our stunning models, our world-class directors and artists, and our diligent and hard-working administrative team. HUNT has compiled a list of the Falcon Studios Group greatest hits of 2014, including important milestones, blockbuster films, and major announcements that took the gay porn world by storm. To show our appreciation to you, our fans, we're loading up this list with terrific free galleries, special features and free videos.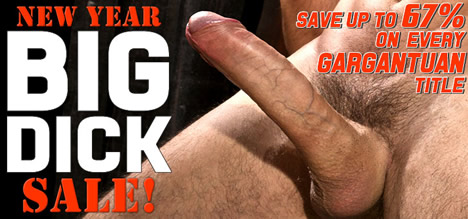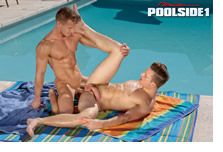 Falcon Studios' Poolside 1 Makes a Splash - Falcon Studios, the legendary San Francisco-based producer of All-American gay porn, delivers the heat with Poolside 1, the first of two super-charged releases from director Bruno Bond. Falcon Studios Group A-Team Exclusives Brent Corrigan, Ryan Rose and Derek Atlas lead a spectacular cast that also includes stars Darius Ferdynand, Anthony Verusso, Josh Conners, Lucas Knight and Brenner Bolton. Poolside 1 is available today via DVD or digital download from the Falcon Studios Group Store, and the scene starring Brent Corrigan and Darius Ferdynand is streaming now on the FalconStudios.com membership site. Read Full Story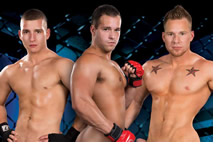 Hot House Video Releases Get Him Down on DVD - Falcon Studios Group's Hot House Video, the San Francisco-based producer of high quality gay porn, today releases Get Him Down on DVD. Directed by Christian Owen, this exciting, rough and tumble sex romp draws inspiration from the extreme world of mixed martial arts. The star-studded cast of contenders includes Owen Michaels, Luke Adams, Dylan Knight, Jimmy Roman, Sean Duran, and James Ryder, and they put their asses on the line in four full-contact matches where winner takes all! Read Full Story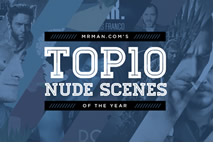 Mr. Man's Top 10 Celebrity Nude Scenes of 2014 - Our friends at Mr. Man have compiled the Top 10 Male Celebrity Nude Scenes of 2014! Mr. Man is dedicated to bringing you all your favorite male celebrities nude and exposed. If you've ever seen a gorgeous actor on-screen and wondered if they've done a nude scene, Mr. Man has the answer, with meticulously cataloged video clips and pictures of actors who have dared to bare. Forget the days of wading through plot and dialogue just to get to the moment when your favorite actor gets nude: Mr. Man is "fast-forwarding to the good parts" so you don't have to. Here are Mr. Man's picks for the 10 hottest male nude scenes in 2014. Read Full Story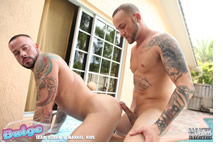 NakedSword Unveils Bulge - Temperatures rise when NakedSword heads to Ft. Lauderdale and packs a house full of hot young guys for a wild week of fucking under the Florida sun! Once the party starts there's no controlling this group of horned up studs with ripped abs, big bubble butts, and huge cocks bulging in their tight swimsuits. Handsome chiseled hunk Sean Duran leads this cast of oversexed houseguests including Leo Forte, Cameron Kincade, Jimmie Slater, Alex Greene, Isaac Hardy, Marxel Rios, and Rylan Knox. Luckily NakedSword's own mr. Pam was there to capture every minute of it – from the juicy cock sucking to the hard pounding ass fucking – and bring it to you in this sizzling-hot all-sex poolside fuck-fest. Grab your Bulge and join the party! Read Full Story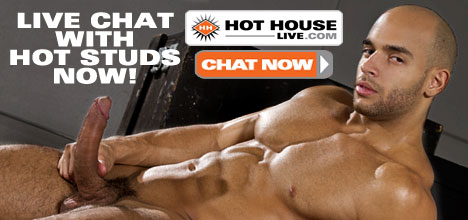 Zeb Atlas & Matthew Rush from Best Men, Part 1 – The Bachelor Party
Now Available on Big Fucking Dick – Zeb Atlas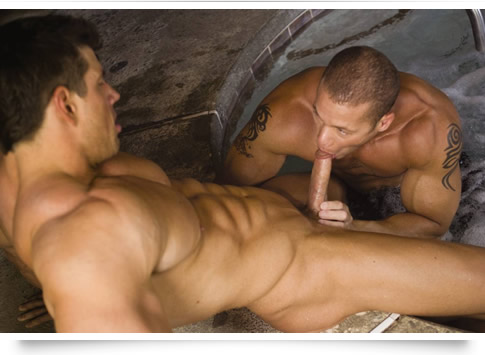 Matthew Rush details all the sexual shenanigans his friends have had since they hit town to muscle stud Zeb Atlas. And all this explicit talk of non-stop partying and wild sex is such a turn-on that the two men are compelled to unleash their pent-up excitement and arousal with one another. Matthew zones in on the hefty sausage spouting out from between Zeb's massive thighs. He is in hog heaven as he suckles that cock, slavishly licking every meaty inch. Then he runs his tongue all around Zeb's sphincter, jabbing in and out of the hole like there's no tomorrow. Zeb can hold back no longer and explodes across Matthew's chest. Then he grabs Matthew's dick and strokes it until he shoots his load, the air charged with their grunts of pleasure.