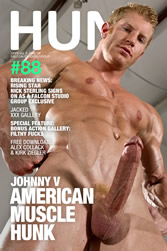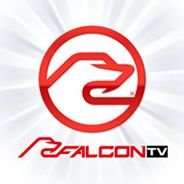 Check the listings in your Television Provider's Adult HD OnDemand Menu for:

Gay: Couples HD – The OnDemand HD Release of Falcon Studios' Couples Starring: Landon Conrad, Trey Turner, Topher DiMaggio, Angelo Marconi, Boston Miles, Bryce Star, Dylan Roberts, and Micah Brandt.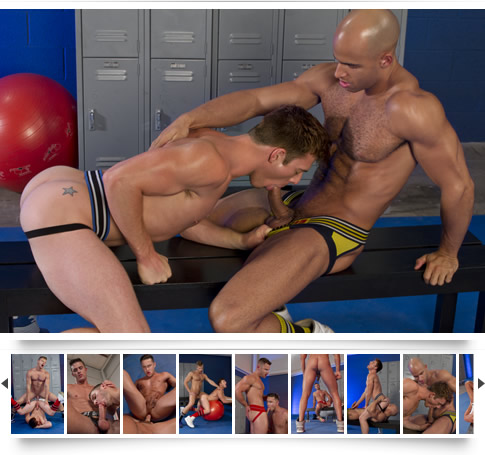 Charged with testosterone, pheromones and sexual tension, the locker room is the source of countless fantasies. Those stimulating scenes come alive in Jacked, filmed in sweaty, spit-fueled, cum-blasting detail by Falcon Edge director Nick Foxx. Exclusive Brent Corrigan, featured in two scenes, leads the superstar cast including fellow Exclusives Ryan Rose, Sean Zevran and Brian Bonds, plus stars Nick Sterling, Josh Conners and Brenner Bolton. This is the sex you wish you could have when you're at the gym, with bold, horny men who are totally Jacked.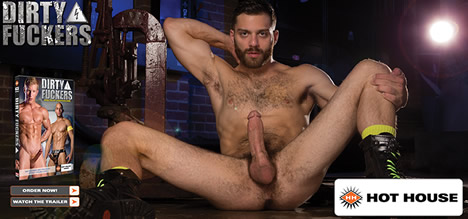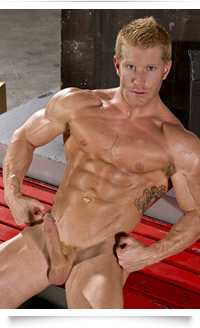 Falcon Studios Group A-Team Exclusive Johnny V has a massive dick and loves getting fucked. He also has one of the greatest physiques ever filmed in porn, complemented by his striking ginger complexion. His highly-anticipated debut in the Falcon Studios Blockbuster Naughty Pines, with Exclusive Ryan Rose, established Johnny as one of 2014's hottest porn newcomers. His scenes in Dirty Fuckers and Filthy Fucks further proved Johnny to be a world-class superstar. Coming up: appearances in Cockstar, America's Finest, and the Raging Stallion Fall Blockbuster Auto Erotic.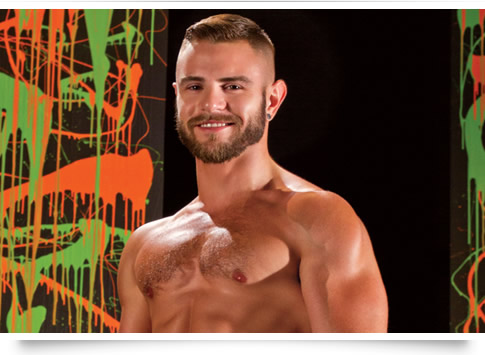 Rising Star Nick Sterling Signs on as Falcon Studios Group Exclusive - Becomes Newest Member of the Group's A-Team of Elite Models
Falcon Studios Group, world's largest producer of all-male adult erotica, announced today that it finalized an exclusive agreement with rising star Nick Sterling. The newest addition to the Falcon Studios Group A-Team will appear exclusively in Falcon, Raging Stallion and Hot House releases.
While Sterling has a quiet and unassuming demeanor off set, his sexy, toned body comes alive in front of the camera, delivering phenomenal performances filled with intensity. He's an insatiable versatile stud with a thick build, a substantial endowment and amazing thighs that lead to an award-worthy ass. He most recently appeared in Falcon Edge's Jacked, both parts of the Falcon Blockbuster Alpine Wood and Falcon's Best Buddies.



Hot Membership Site Scenes Available Now!



Falcon Studios Group Models Appearing Live in a City Near You
Johnny V will be at Share Nightclub in Las Vegas, NV – November 8
David Benjamin will be at Flex Spas in Cleveland, OH – November 15
David Benjamin will be on Dirty Dish at Revolver in Los Angeles, CA
– November 19
David Benjamin will be at Adonis Lounge in Los Angeles, CA – November 19
Ryan Rose will be at The Boardwalk In Fort Lauderdale, FL
– November 26 – 29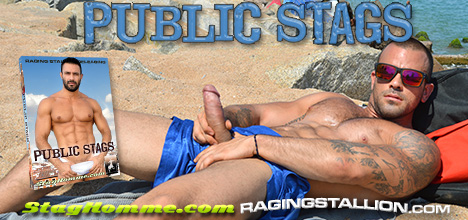 Hey Hunters,
We've added another Exclusive and a member to the ranks of the A-Team, and you're the first to know. In this exclusive Breaking News item, we're happy to announce that Nick Sterling is now a Falcon Studios Group Exclusive and A-Team Member. This stud is a rising star and when you get a chance to see all of his work you'll know why we picked him.
We've also added a new regular feature to HUNT.  The Falcon Studios Group Model Events Schedule, where you can find out when your favorite models will be visiting a city near you.
If you haven't already picked your choice in our Novemer Poll: Ryan Rose's Greatest Scene Ever, get to it now. Just for voicing your opinion, you'll get a chance to win free movies or memberships and you'll get access to a Mystery Discount.
While we're on the subject of discounts, we've got plenty of special DVD and Scene Promotions available currently. Hurry to take advantage of the Fall DVD Inventory Blowout, where you'll find DVDs as low as $7.97 each. Plus, if you're a fan of fetish, fisting and kink, you won't want to miss the Fall Fetish DVD Value Event or the Fall Fetish Scene Download Deals. Get DVDs as low as 6 for $99 and save $3 each on select Fetish Scene Downloads.
We have a special notice to let you in on. The next issue of HUNT will arrive in your inbox on November 26. We're getting a load of discounts ready for Cyber Week and we'll be releasing some extraordinary news on that day! You'll receive this special Thanksgiving issue of HUNT right before the long holiday weekend so you have time to review everything.
We're already getting in the holiday spirit by giving you two Free Action Galleries this week. Check out the Free Action Gallery for Falcon Edge's Jacked in the usual spot and head down to the Special Feature area for the Bonus Action Gallery for Monster Bang's Filthy Fucks.
With the new release from Hot House, Dirty Fuckers, we are featuring one of its stars, A-Team Exclusive Johnny V, in the Model Spotlight. This American Muscle Hunk is heating up every release that he appears in, and he's just getting started.
Learn more about Dirty Fuckers and Jacked in Studio News, and see what's new on FalconTV. Plus, if you like Amazing Ass, you'll want to read the story about the new collection series from Hot House featuring the greatest asses ever filmed by the studio.
Just when you thought this issue couldn't get any better, we're giving away one of the scenes that appears in Amazing Ass Vol. 1. It features one of the sexiest bottoms Hot House ever filmed, Alex Collack, getting his butt worked over by Kirk Ziegler in Private Lowlife.
Enjoy fully,
The HUNT Staff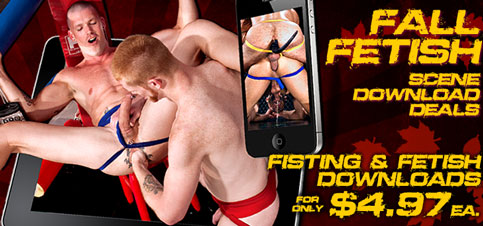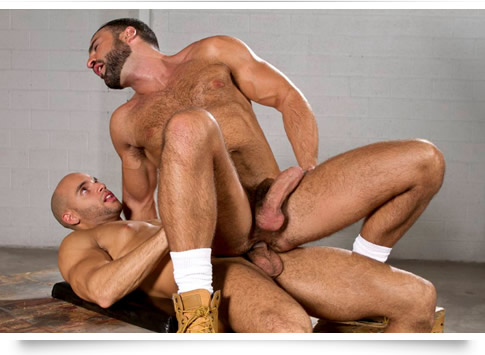 Bonus Action Gallery: 'Filthy Fucks'
We have so many hot new releases right now, we're giving you two Free Action Galleries in one issue of HUNT! When two men are magnetically drawn together, nothing matters except getting off. It doesn't matter where, when, or how – it's all about hard dicks penetrating tight holes and wet mouths right now. Steve Cruz's Filthy Fucks displays just that in four slamming, sweaty, blue-collar pairs of studs displaying their filthiest fucking just for you.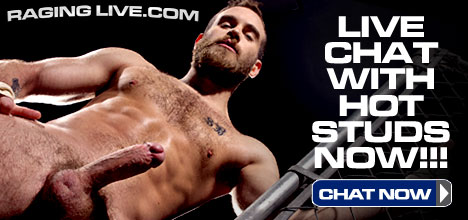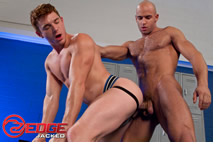 Falcon Edge Releases Jacked on DVD - Falcon Studios Group just released Jacked, the fifth title from Falcon Edge, to DVD. Brent Corrigan appears twice, in his first new scenes as a Falcon Studios Group Exclusive after a four year hiatus from the adult industry. This fast-paced fantasy of locker room fucking also stars fellow Falcon Studios Group Exclusives Ryan Rose, Brian Bonds and Sean Zevran, plus Fan Favorites Nick Sterling, Brenner Bolton, and Josh Conners. Read Full Story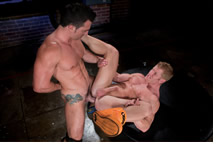 Hot House Delivers Dirty Fuckers on DVD - Award-winning Hot House director Christian Owen delivers energized action with a world-class group of gay erotic models.The feature marks the first DVD produced after Hot House joined Falcon and Raging Stallion as part of the Falcon Studios Group, providing access to A-Team Exclusives, including Johnny V, Brian Bonds and Sean Zevran. The cast of Dirty Fuckers, filled with the horniest sex-addicted muscle hunks we've ever seen, is rounded out by A-Team member Jimmy Durano, superstar Tommy Defendi and fan favorite Ivan Gregory. Read Full Story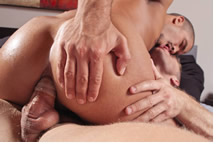 Couples Now Showing in HD on FalconTV - These Couples know how to keep their sex lives interesting. They have the hottest, spontaneous sex at home, and you get a chance to watch their passionate love-making unfold. Whatever the situation, the connection they share and the attraction they have for each other shows when these Couples let their impulses take over and fuck like it's their first time together. Read Full Story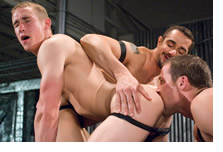 Hot House Debuts Amazing Ass Series - Hot House presents Amazing Ass 1, the first of a series compiling the finest scenes featuring the greatest insatiable power bottoms, greedy holes and perfect bubble butts ever to appear on screen. Every hand-picked scene is selected with lovers of hot male ass in mind. Read Full Story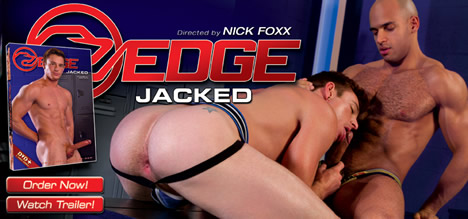 Alex Collack & Kirk Ziegler from Private Lowlife
Now Available on Amazing Ass 1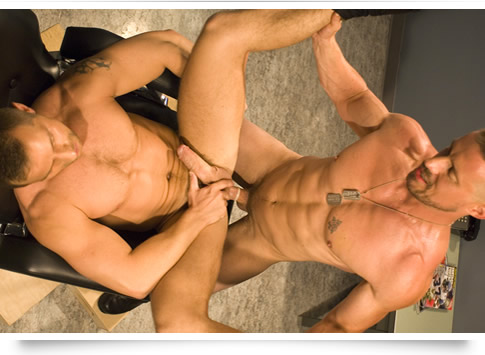 Army base barber Kent North excuses himself to take a piss, leaving uncut soldier Kirk Ziegler stroking his fat cock in the barber chair. Private Collack steps up to take Kirk's juicy rod deep down his throat then pulls his own uncut, rock hard cock out for some attention from Kirk. Private Ziegler bends Alex over the barber chair and plows his muscular ass slow and deep. Kirk then returns to the chair with his cock standing at attention, ready for Alex to jump on and ride until they both shoot gobs of jism.