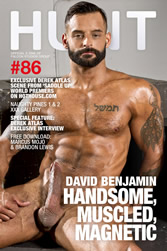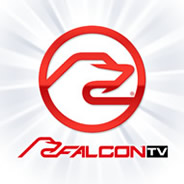 Check the listings in your Television Provider's Adult HD OnDemand Menu for:

Gay: GoldenGate3 HD – The OnDemand HD Release of NakedSword's Golden Gate Season 3: Seduced By San Francisco Starring: Tom Wolfe, Landon Conrad, Heath Jordan, Topher DiMaggio, Lawson Kane, Kennedy Carter, Shane Frost, and Johnny Torque.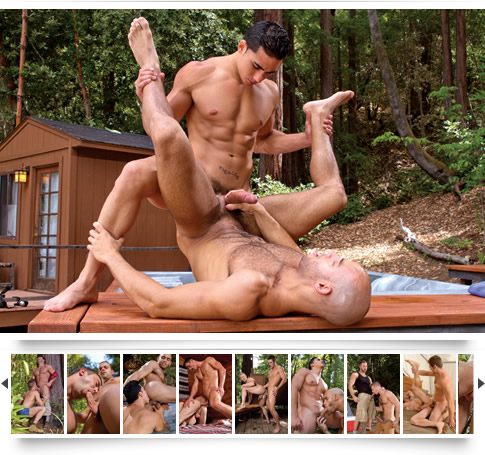 Boyfriends Colt Rivers and Owen Michaels haven't had much excitement in their love life lately, so it comes as a total surprise to Colt when Owen whisks him away on a surprise weekend trip. Their destination: Naughty Pines, a private men's retreat nestled deep in the northern California mountains, where steamy hookups are as plentiful as trees in the forest.
Naughty Pines 1 and Naughty Pines 2 each deliver steaming hot men and explosive sex, with technical and artistic magnificence from award-winning director Tony Dimarco. The cast of chiseled, hung studs stars Exclusives Ryan Rose, Johnny V, Brian Bonds and Sean Zevran, plus Owen Michaels, Colt Rivers, Zack Randall, Connor Maguire, Mike Gaite, Jeremy Walker, Chris Bines, Topher DiMaggio and Luke Adams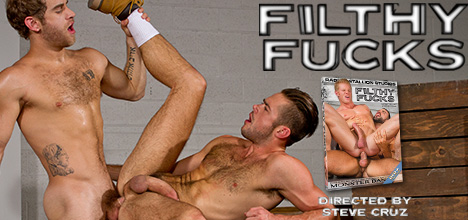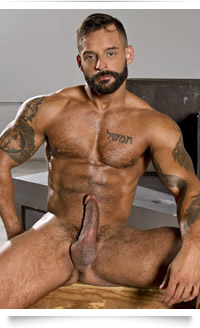 Exclusive David Benjamin brings an amazing, defined physique and an unstoppable sex drive to the Falcon Studios Group A-Team. Strong, dark and handsome, his stern jaw hosts a tight beard and his chest sports a fine dusting of black hair. He has a killer set of abs and eight rock hard inches of manhood. David's incredible, versatile performances can be seen in Hot House's Trunks 8, Falcon Edge's Crave, and in the new Monster Bang release Filthy Fucks. Coming up next, watch for David in Monster Bang's upcoming Guard Patrol and the Raging Stallion Fall Blockbuster, Auto Erotic.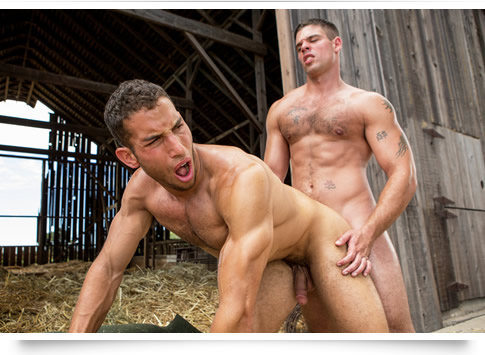 Exclusive Derek Atlas Scene from Saddle Up World Premiers on HotHouse.com
Derek Atlas' first gay porn scene as a Falcon Studios Group Exclusive is now live on the HotHouse.com streaming membership site. The scene, from the forthcoming Hot House DVD Saddle Up, features a literal roll in the hay with co-star Ricky Decker. Derek and Ricky are two farm hands who take a break from work with a steamy, connected hookup under the summer sun. The action begins with the muscled studs trading blowjobs before Derek wields his enormous endowment to top Ricky in two hot positions. Fans can preview the intense scene on HotHouse.com and get special year-long membership discounts for a limited time.



Hot Membership Site Scenes Available Now!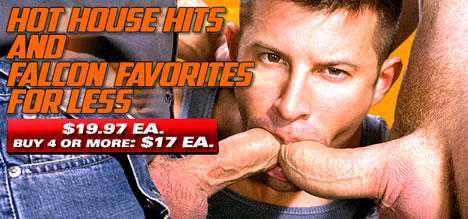 Hey Fans,
The Falcon Studios Group staff and HUNT team have finally recovered from all the Folsom Street Fair weekend Festivities, and we're launching into the busy Fall release season with World Premieres, Hot New Releases, the Sexiest Models, Wild Offers and the exciting info you expect from HUNT eZine, your source for gay erotica news.
This issue's Breaking News item announces the World Premiere of Derek Atlas' first scene as a Falcon Studios Group Exclusive and A-Team member. Don't miss this item or his intense roll in the hay with striking stud Ricky Decker on HotHouse.com, and take advantage of huge savings on a year-long membership for a limited time.
Atlas is quite a charming character who oozes charisma and fun. You can see what we're talking about in the HUNT exclusive Derek Atlas video interview that serves as our Special Feature offering this time around. Check it out to see how he got into porn, his ambitions and his perfect porn scene that takes place on the Las Vegas Strip.
If you haven't had the opportunity to get up close and personal with the new Falcon Fall Blockbuster, Naughty Pines 1 & 2, we've assembled a Free Action Gallery just for you. It ranks as one of the hottest ever, featuring both parts of popular new Falcon movie and it's amazing cast and location. While we're talking about new releases and giving stuff away, you should check out the new Falcon Anthology: The Best of Marcus Mojo and take a look at the Free Scene Dowload from that very release: Marcus Mojo & Brandon Lewis from Escape. You can download it for your very own by clicking the link at the bottom of HUNT.
Want more Brent Corrigan? We've got it. Studio News gives you the scoop on Brent's second world premiere scenes and its availability for download-to-own purchase on the Falcon Studios Group store. You'll also see items on the latest NakedSword Originals release and Monster Bang's newest, Filthy Fucks.
This issue's cover man, Falcon Studios Group A-Team Exclusive David Benjamin, is one of the energized stars of Filthy Fucks and he appears in the Model Spotlight this week. The handsome and dynamic stud just started his career and he's on a role with multiple releases coming out in the upcoming months.
Hurry and get in on the last days of the Raging Stallion 15th Anniversary Scene Sale where you can find amazing downloads for 40% off and the new Hot House Hits & Falcon Favorites For Less DVD promotion, where you can get some of the hottest Falcon, Mustang, JOCKS and Hot House releases from the 2000s for $19.97 each or 4 or more for $17 each.
All the best,
The HUNT Staff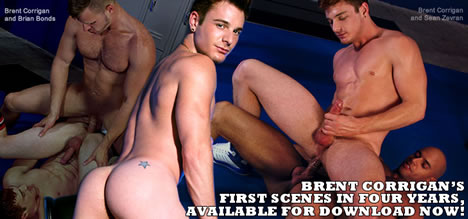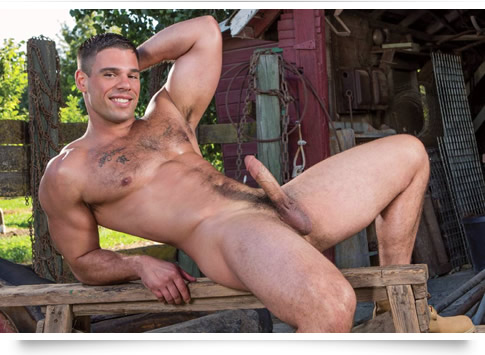 Derek Atlas Exclusive Video Interview
With his hot body, All-American smile and a charismatic jokester charm, Derek Atlas answered a few questions from the set of the Raging Stallion Fall Blockbuster, Auto Erotic. The exclusive interview took place shortly after he filmed his debut scene from Hot House's Saddle Up: the scene that landed him a Falcon Studios Group Exclusive contract. Check out the interview and learn more about Derek, where he grew up, how he got to into the gay porn industry, some of his memorable sexual experiences, and what his goals and ambitions are.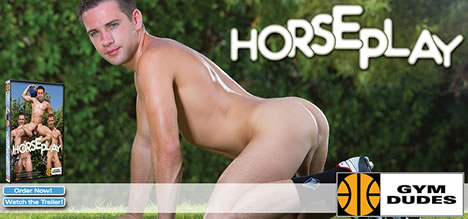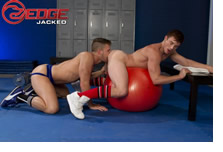 New Brent Corrigan Scenes Now Available for Purchase on the Falcon Studios Group Store - In a first for the company, Falcon Studios Group has made both of Brent Corrigan's new gay porn scenes available for purchase and download from the Falcon Studios Group Store prior to their DVD release. This news coincides with the debut of Brent's second new offering on the FalconStudios.com membership site from the upcoming Falcon Edge title Jacked: his energized video with fellow Falcon A-Team Exclusive Brian Bonds. Read Full Story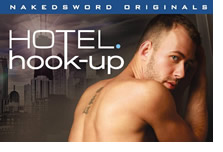 NakedSword Streets Hotel Hook-Up - In Hotel Hook-Up, director Leo Forte brings you the untold stories of the men who travel to Chicago for the sights, the sounds, and hard cock. Find an escape, a night to remember, or a night to forget; if you don't have someone to fuck, find someone. Pound on the walls. Scream. Make a mess. Anything goes when you stay at a no-tell hotel. Don't forget to hang the "Do Not Disturb" sign on the door, then go to town…Chi-Town. Read Full Story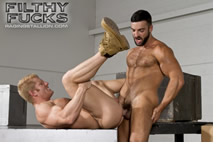 Monster Bang Unleashes Filthy Fucks - Monster Bang, the popular brand from Raging Stallion Studios, today revealed it's latest big dick spectacular: Filthy Fucks. Filmed by award-winning director Steve Cruz in a raw, unvarnished warehouse space, this movie puts the focus on the "Big Dicks and the Holes They Fill" in primal, urgent action complete with models breaking the fourth wall and inviting viewers to be part of the action. Read Full Story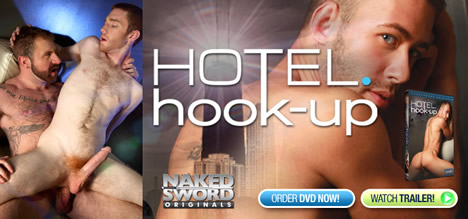 Marcus Mojo & Brandon Lewis from Escape
Now Available on Best of Marcus Mojo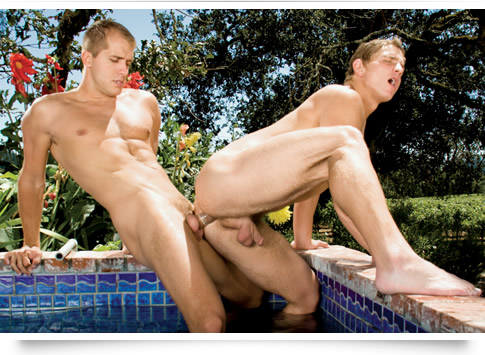 Brandon Lewis can't keep his eyes off Marcus Mojo as the young buck stands under a relentless waterfall. His muscled body glistens with the falling sheets of water and all Brandon can do is watch and whack off. Soon the men are kissing under the pouring shower, their toned torsos meshed tightly into each other. They connect with mutual hummers before Brandon gives Marcus the ride of his life. It's a multi-position tryst that leads to intense cumshots, and it's not to be missed!