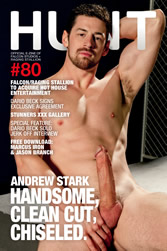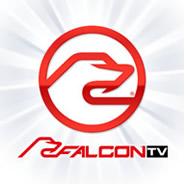 Check the listings in your Television Provider's Adult HD OnDemand Menu for:

California Dreamin' HD – The OnDemand HD Release of Falcon Studios' California Dreamin' 1 Starring: Ryan Rose, Ray Han, Donnie Dean, Liam Magnuson, Angel Rock, Adam Wirthmore, Ray Diaz, Lance Luciano.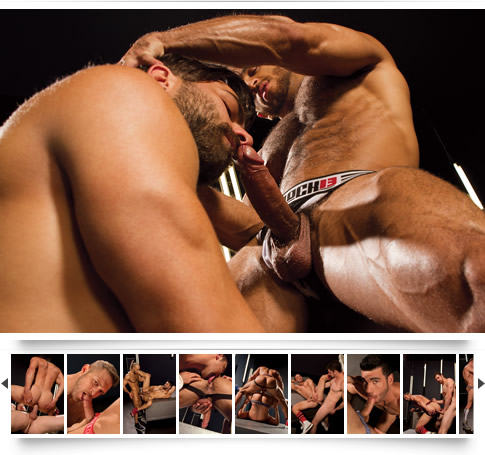 The stunning, jockstrapped studs of Stunners are horned up, raring to flip-fuck and eat each other's loads—mere words cannot do justice to these massive, powerful ejaculations. Director Nick Foxx shows every detail of the rough, connected, high-energy sex between nine stunning studs who don't hold anything back. The irrepressible urge to fuck and be fucked fuels the thrilling, high-energy pairings in Stunners.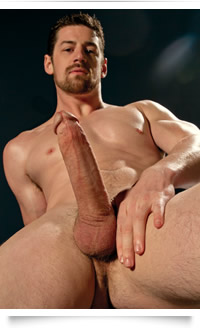 Andrew Stark has already made a big impression since signing as a Falcon Exclusive. This stud has a handsome, clean-cut look: his sharp jawline is accentuated by a neatly trimmed brown beard, and his 6'2" chiseled physique is dominated by powerful arms and broad, defined pecs. Once he gets going, however, Andrew's boy-next-door appearance gives way to reveal a relentless sexual appetite. His ferocious performances in Falcon Studios' Intensity, Part 1 and Falcon Edge's Stunners put his huge endowment to spectacular use. This week, see Andrew deliver a full-force fucking to Ludo Sander's hole in the new Falcon release Intensity, Part 2. Fans can look forward to Andrew's scene with Landon Conrad in Hard Friction's Balls Deep, coming out July 25, and should expect many more powerhouse performances to come from this Falcon Exclusive.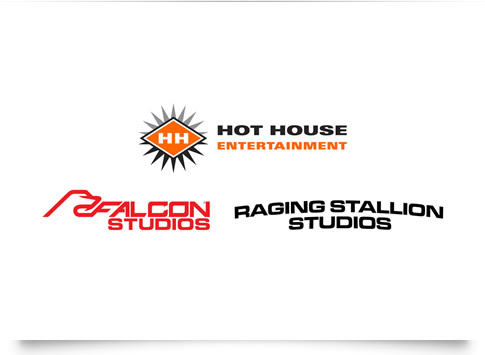 Falcon/Raging Stallion to Acquire Hot House Entertainment; Forms World's Largest Gay Adult Production Company
Falcon/Raging Stallion Studios announced today that it will acquire the assets of Hot House Entertainment, creating the world's largest gay erotic company. Hot House president Steven Scarborough also announced that he will retire from the industry after a 27-year career. Falcon/Raging Stallion president Chris Ward will head the combined operations.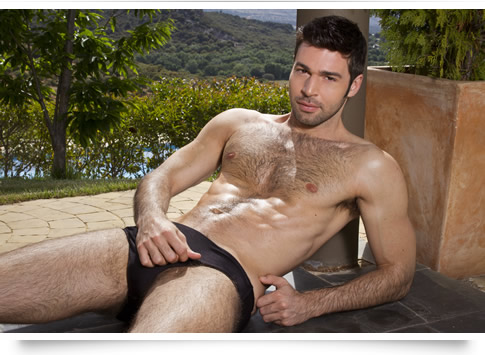 Dario Beck Signs Exclusive Agreement with Falcon & Raging Stallion Studios — Superstar's First Scene from Gran Vista World Premieres on RagingStallion.com
San Francisco-based Falcon & Raging Stallion Studios announced they have inked an agreement with Dario Beck to be appear exclusively in releases from the gay adult giant. Beck's first scene for the studio also stars Abraham Al Malek in his Raging Stallion debut directed by Bruno Bond. They meet for a steamy poolside rendezvous at a vacation home near Madrid, Spain, and Al Malek delivers his huge endowment deep in Beck's willing, eager and hairy ass. The scene World Premieres today and is available now on RagingStallion.com.



Hot Memebership Site Scenes Available Now!






Hey Fans,
Do you like 'em big? Do you like it when things grow and get bigger for your pleasure? If you do – and we know you do – then we have some amazing Breaking News for you. Falcon & Raging Stallion studios are set to acquire Hot House Entertainment, forming the world's largest gay adult production company. Before you know it, you will have access to all of Hot House's video lines and DVD products through our store. That's an addition of over 250 DVDs for your viewing satisfaction.
And, that's not the only thing that's getting bigger. The other Breaking News item is all about how our list of Exclusive performers is growing. Superstar Dario Beck is enlarging our list of huge - 8 thick, uncut inches huge – exclusive stars, as well as appearing in a World Premiere scene with Abraham Al Malek on RagingStallion.com.
In addition to the Breaking News item, you can find him and his large package in this issue's Special Feature, where you can stream or download Dario's Solo Jerk Off Interview with our compliments. He talks about becoming an exclusive, answers some questions and then gets hard talking about a recent, hot sexual encounter.
The Falcon Edge line is getting in it's groove as you will see in the Free Action Gallery for it's newest release, Stunners. Check out the jockstrapped and hi-topped guys change it up in multiple flip flop scenes.
And, if you we're salivating over the recent announcement of Stunners star Andrew Stark as a new exclusive, you'll be happy to find him in the Model Spotlight, where you'll see more images of him from Stunners, Intensity, Part 1 and the new release Intensity, Part 2, which appers in Studio News along with the new Raging Stallion feature, Under My Skin, Part 2.
We know we've probably given you enough big news and excitement for one issue, but why stop there? We thought we'd top it off with the most popular DVD and Scene promotion of the year – Black Friday and Cyber Week. We're famous for giving you great offers during the holidays, and we figured that once a year isn't enough, so we're giving you our Black Friday and Cyber Week offers in July! Click here to review all the great daily offers we've replicated just for you.
Finally, let's add some more fun. The ever-popular Free Scene Download is yours for the taking, and this issue it features Marcus Iron and Jason Branch from Serviced, which is now available on the Humongous Cocks Vol. 26 collection of scenes featuring the biggest and hottest cocks around.
Enjoy,
The HUNT Staff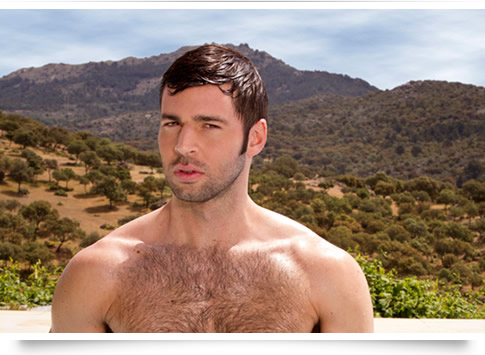 Dario Beck Solo Jerk Off Interview
From the poolside set of his first scenes shot as a Falcon & Raging Stallion Exclusive, Dario Beck shot this HUNT Video Interview just for you. Days before shooting his World Premiere scene with Abraham Al Malek that's now available on RagingStallion.com, Dario tells you what to expect now that he's working with Falcon & Raging Stllion, what turns him on, his fantasies and a few things that most fans don't know or wouldn't expect. After that, Dario talks about a recent, steamy sexual encounter he had with two fashion models, and things get even hotter. As he recounts the meeting, his thick, uncut cock gets hard and he starts jerking off, and our cameras keep recording until he shoots his hefty load.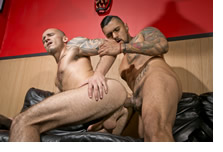 Under My Skin 2 - Raging Stallion Studios is proud to announce the second part of Under My Skin. Part two of this ink-infused fuck fest takes fans deeper into the seedy tattoo parlors and shadowy back alleys where anonymous men meet to satisfy their most primal urges. Directors Tony Dimarco and Steve Cruz capture all the spontaneous, authentic action from a dark and dirty cast featuring Raging Stallion Exclusives Boomer Banks and Seven Dixon, with Draven Torres, FX Rijos, Derek Parker, Jake Jammer, Ryan Patrix, Damien Crosse and Cam Christou. Read Full Story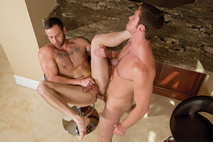 Falcon Studios Debuts 'Intensity, Part 2' - Gay porn powerhouse, Falcon Studios releases Intensity, Part 2, the second part of the two-part all-sex duo of features that deliver connected, passionate action. Bruno Bond and Nick Foxx share directing credits and inspire an extremely handsome all-star cast to lay down "intense" performances that engage fans in the action. Read Full Story






Marcus Iron and Jason Branch from Serviced
Now Available on Humongous Cocks, Vol. 26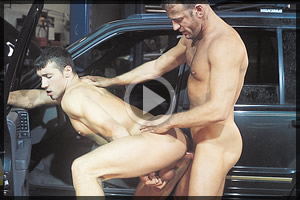 Marcus catches Jason playing with himself. He steers himself directly onto Jason's crotch and gobbles the man's dipstick with gusto. Then Jason attacks Marcus' chassis with his tongue, greases up his asscrack with saliva, and slides his cock in. Both men stroke themselves to orgasm.