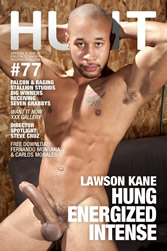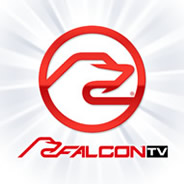 Check the HD listings in your Television Provider's Adult OnDemand Menu for:

Gay: Alpine Wood 1 & Alpine Wood 2 - The OnDemand version of Falcon's most recent releases. Starring Ryan Rose, Landon Conrad, Ricky Decker and Chris Bines.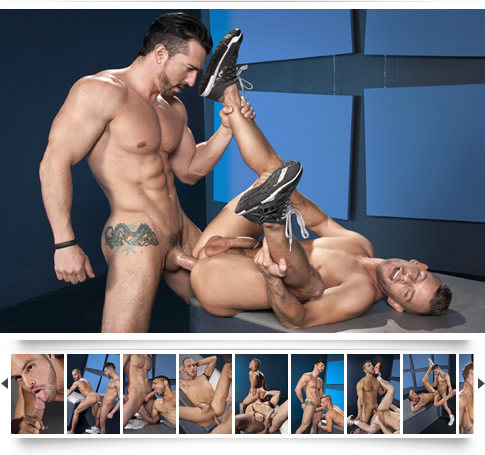 Director Steve Cruz has an eye for guys with hot bodies, big cocks, and sexual magnetism. Want It Now, from Hard Friction, offers eight guys primed to the point of no return and ready to bring each other to new orgasmic heights. Adam Ramzi smolders with masculine intensity, and Chris Bines is exactly the right guy to fuel Adam's sexual fire. FX Rijos and Nova Rubio are irresistibly drawn to each other and quickly explode into all-out lust. For Jimmy Durano and Rylan Knox, deep sucking and vigorous rimming lead to intense fucking with a big payoff. Lawson Kane and Shawn Wolfe provide a cum-spewing closure, with Shawn hungry for more and Lawson rising to the occasion. The screen overflows with connected pairs of lustful men who Want It Now.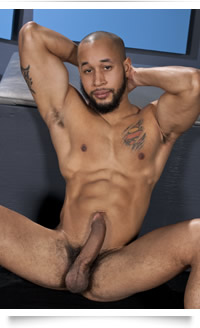 From his energized and intense performances, you would never imagine that Lawson Kane is quiet and unassuming when he's off set. When the camera is pointing his way, you are guaranteed that this dynamic stud is going to deliver a super-top performance, wielding 9+ inches of thick, uncut meat. Lawson's sculpture-worthy physique attests to his love of the gym. His amazing abs have a deep vertical ridge between them and his cum gutters channel your attention directly to his huge cock. Turn him around, and you might think his ass is his hottest attribute. He first hit the scene in Raging Stallion's Blockbuster Cowboys, which put him in the spotlight for the first time. Since then he's appropriately appeared in Monster Bang and Hard Friction titles that show off his impressive endowments. Now, you can see him in Hard Friction's most recent release Want It Now. Keep checking back for more from this humongous, ripped stud and get a big eyeful by watching his current work.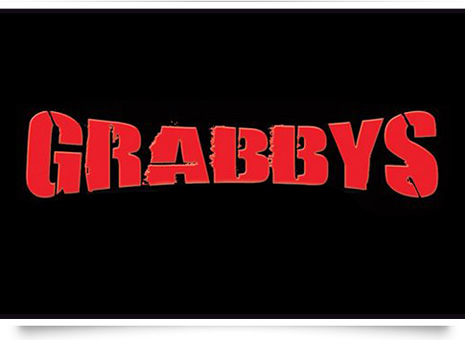 Falcon & Raging Stallion Studios Big Winners Receiving Seven Grabbys — President Chris Ward Receives the Grabby Lifetime Achievement Award
One of the biggest nights in the gay adult entertainment industry, the Grabby Awards, concluded with big wins for Falcon & Raging Stallion Studios. A total of seven trophies were taken home by the studios including a win for Best Fetish for The Trustees from Fetish Force, Best Art Direction for Tony Dimarco's Behind the Big Top, and multiple awards for Falcon & Raging Stallion Studios Exclusive performers, plus a Lifetime Achievement honor for Company President Chris Ward.



Hot Memebership Site Scenes Available Now!






Hey Hunters,
The days are getting longer, the nights are getting warmer, and things are heating up at the studios. We're hot off big wins at this year's Grabbys and you can learn more about the movies and stars that took home honors at the annual gay porn awards show in this issue's Breaking News. We want to congratulate all the winners and send a special shout out to brother studio NakedSword Originals for taking home Best Director and Movie of the Year honors, and especially to Falcon & Raging Stallion President Chris Ward who received a Grabby Lifetime Achievement Award. In honor of these great honors, we've extended the Annual Grabby Sale so you can take advantage of discounts on award nominees and winners.
One amazing man who has won his share of Grabbys as both a performer and a director, including Grabby Wall of Fame honors at last year's awards is Steve Cruz. He sat down with us for an interview about his spectacular career thus far. Check out the Special Feature Director Spotlight, where you'll learn more about this gay porn superstar who keeps making amazing features, like the newest from Hard Friction, Want It Now.
In HUNT, we keep it scorching all year long, and this issue is no exception. We're serving Want It Now up in steamy fashion in the Free Action Gallery. You'll also find out more about the new release and it's smokin' stars in Studio News, and you can get super intimate with Lawson Kane in the Model Spotlight, where you can learn more about this stud and see his huge endowment in select images from his smoldering performances in Raging Stallion and Hard Friction features.
Over 4,000 of you voted for Cock Fight! Champion, and we heard you loud and clear. Hear from the winner Landon Conrad in Studio News, and discover why he's the champ in the 'Battle of the Sexiest.' You'll also learn more about an unprecedented release of Falcon blockbuster hits Alpine Wood, Parts 1 & 2, available on your TV within weeks of their DVD release via FalconTV.
We've got more sizzling sales for you in this issue with Falcon, JOCKS & Mustang DVD Discounts, where you can enjoy 2/3 Off some of the hottest releases ever from the Falcon Family of DVDs, and if you're a scene downloader, we're offering over 220 Mustang scenes for 50% off for a limited time in the Mustang Scene Markdowns promotion.
No issue of HUNT would be complete without the blazing hot Free Scene Download. This time around we've selected a scene from the new Falcon Anthology: The Best of Fernando Montana. The Falcon Release Drenched, Part 2: Soaked to the Bone is the source, and the scene features Fernando Montana & Carlos Morales on a sweltering black-sand beach. One word: Volcanic!
Keep it HOT!
The HUNT Staff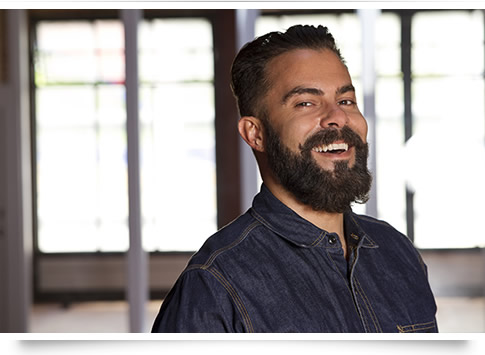 Director's Spotlight: Steve Cruz
This superstar performer turned director is a gay adult erotica legend. Just last year he was inducted onto the Grabby Wall of Fame. He's performed in over 50 Raging Stallion scenes and celebrates his 100th directorial accomplishment and 25th release from Hard Friction (the video line he launched with his partner Bruno Bond) with the newest feature from that line Want It Now.
His versatile style is unquestionably intense, and he builds releases around modern situations complete with pop culture references. Add to that an innate ability to pair models that have blazing chemistry and connection, and you get some of the best video coming out of the all-male porn genre.
Learn more about Steve Cruz's work, see his videography and read the exclusive interview by clicking here.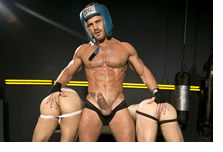 Landon Conrad is Crowned Cock Fight! Champion – Thousands of Fans Vote Awarding Conrad the Coveted Title and $1,500 Prize - Raging Stallion Studios announces Landon Conrad as the Cock Fight! Champion. Under the direction of Steve Cruz, contenders Landon Conrad, Exclusive Shawn Wolfe and Adam Ramzi competed on the set of Monster Bang's newest feature Cock Fight! to win the title, the trophy and $1,500 in prize money. In a first for RagingStallion.com, the studio world premiered the scenes from Cock Fight! on its membership site prior to the release of the DVD and scene downloads on May 23, 2014 and provided fans with an opportunity to choose the champion on a special landing page, www.cockfightxxx.com. Over 4,000 fans voted for their favorite with Conrad emerging as the winner. Read Full Story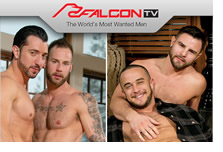 Falcon's Latest DVD Release Premieres on FalconTV – Alpine Wood, Parts 1 & 2 Available on Television Adult OnDemand Immediately Following DVD Release - In an industry first, FalconTV is partnering with select television providers to make the Falcon Studios 2014 Blockbuster, Alpine Wood, Parts 1 & 2 available OnDemand within weeks of the DVD release. The move was made to replicate the common mainstream "day and date" movie releases available in many pay television service OnDemand menus. TV Providers now add more value for their adult content customers by offering almost immediate access to the latest and most-sought-after retail DVD releases. Read Full Story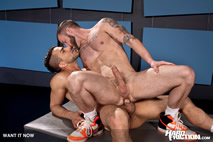 Hard Friction Releases Want It Now – The Line From Steve Cruz & Bruno Bond Celebrates Its 25th Release - Hard Friction celebrates it's silver anniversary with Want It Now. Starring some of the hottest guys in the biz, including Shawn Wolfe, Chris Bines, Adam Ramzi and Jimmy Durano. The release also introduces up-and-comer Rylan Knox and is directed by Award Winning superstar Steve Cruz. These guys want it and they Want It Now. Read Full Story






Fernando Montana & Carlos Morales from Drenched, Part 2: Soaked to the Bone Now Available on The Best of Fernando Montana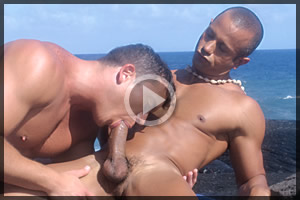 The sun beats down as the surf pounds the black volcanic beach on which Carlos Morales and Fernando Montana face off-stroking their thick, stiff cocks. The men come together, each fondling the firm flesh of the other as they kiss. Fernando drops to his knees, throating Carlos' thick uncut tool against the background of azure sky. Carlos responds--taking his turn on Fernando's cock. Fernando rims Carlos, probing and relaxing his ass in preparation for the steamy fucking which follows.