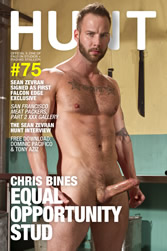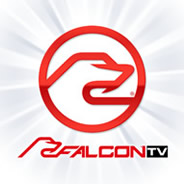 Check the HD listings in your Television Provider's Adult OnDemand Menu for:

Gay: D Sex Grind HD
- The OnDemand version of NakedSword Originals' 'Grindhouse' Starring Christian Wilde, Adam Killian, Seth Knight and Angelo Marconi.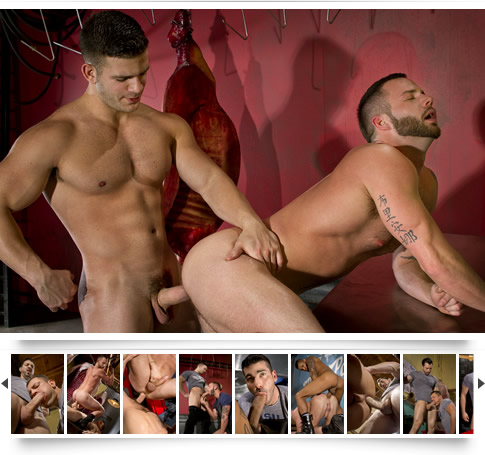 San Francisco Meat Packers packs in all your favorite cuts of meat, from rump roast to prime beef, but their specialty is Grade XXX man meat. Their slogan is "Packin' the best meat in town" — and they live up to every word, delivering the choicest cuts deep into their coworkers! These meat packin' tops have extra-large tube steaks that will leave you smackin' your lips and begging for more. And for all the pork lovers out there, San Francisco Meat Packers is full of raunchy sex pig bottoms eager to take every inch. In Part 2, director Tony Dimarco serves up only the most prime and choice cuts. It's grilling season, and the San Francisco Meat Packers are offering tips on how best to enjoy meat. There's nothing like a hot joint to ward off the chill of a cold meat locker. Angel Rock provides the joint and Chris Bines' rump benefits from the heat packed by his meat. Being a meat packer is exhausting work, and at day's end, Tommy Defendi lets his meat melt in the mouth and ass of Chris Bines. Cleanliness is next to godliness, and when Angelo Marconi is done rubbing down the work tables, he rubs Jimmy Durano right with a rump that's sizzling. Tenderloin anyone? Boomer Banks has a cut of meat to rival anyone's, and Billy Santoro prepares it with a juicy basting of his lips before becoming a human rotisserie on the end of Boomer's spit. After watching San Francisco Meat Packers, Part 2, you'll be drooling for some tasty meat.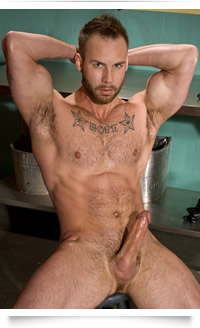 Chris Bines is an equal opportunity stud.' He's equally excited about pounding his handsome eight inches into an inviting hole or taking a plowing from huge cock.' This versatile performer loves giving and receiving, and his sexy blue eyes invite all cummers. His lean and ripped body and handsome face are sure to seal the deal, but what makes this hunk a rising star are his undeniably scorching performances.' He's been blazing up nearly every line in the Falcon & Raging Stallion Studios family since his first appearance in Hard Friction's'Full Blast!'Shortly after that he landed a spot in the roster of Falcon's Blockbuster,'Alpine Wood, Part 1, and he signed on to be part of the cast of Raging's Blockbuster,'San Francisco Meat Packers, Part 2.' But, he didn't stop there…he's already shot another five sexy scenes for the studios which will all be available in the next couple months.' Next up,'Alpine Wood, Part 2'due out on May 12 and two scenes in Falcon Edge's latest'Turn It Up'which hits the streets on May 19. 'Keep an eye on Chris Bines, because if he keeps up this pace, he may well become the next gay porn super star.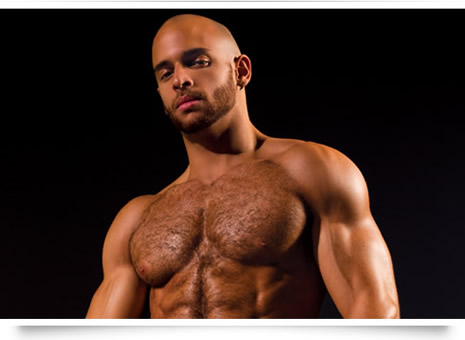 Sean Zevran Signed as First Falcon Edge Exclusive
Well-Known Versatile Stud's First Scene World Premieres on FalconStudios.com
Falcon Studios announced that they have inked an agreement with Sean Zevran to be the first Exclusive performer for the new Falcon Edge line.' In addition, the studios has released the World Premiere of Zevran's first Falcon Edge scene on its membership site, FalconStudios.com.
Falcon Edge's first Exclusive is an extremely handsome, openly gay, versatile, musclebound hunk, who established a considerable fan base in the past two years as an exclusive performer for a major studio and a gay party circuit go-go dancer.' This former Marine Corps Reservist and College Athlete, has 8-plus inches of meat and ass for days.' A dark complexion, sculpted body and sexy hair on his chest and butt only increase Zevran's appeal.



Hot Memebership Site Scenes Available Now!






HUNT Fans,
Have we got an issue for you. It's our Three Year Anniversary and we're celebrating with some of the hottest scenes, news, image galleries and models available. Check out the fun Studio News item about HUNT's birthday and enjoy some of the biggest stories and most viewed features from the past three years.
Our Breaking News item is sure to be one of the most viewed stories around this time next year, because it's one of the hottest exclusive performer announcements we've ever released. The incomporable Sean Zevran has been named the first ever Falcon Edge Exclusive, and he's appearing in a World Premiere scene from his first Falcon Edge movie, Stunners, now on FalconStudios.com! Since we figured you'd want to get as much Sean Zevran right out of the gate, we sat down with Sean shortly after he signed on as an exclusive for an in-depth interview that we're sering up as this week's Special Feature.
While we're talking about World Premieres, head on over to CockFightXXX.com to vote for the Cock Fight Champion and see the new scenes from Cock Fight that have been added to RagingStallion.com prior to the release of this Monster Bang DVD. Are you #TeamAdam (Adam Ramzi) #TeamShawn (Shawn Wolfe) or #TeamLandon (Landon Conrad)? Whichever is your favorite, learn more about voting, and the full schedule of Cock Fight Scenes in the Studio News item Below.
The final item in Studio News is the release of San Francisco Meat Packers, Part 2, the conclusion of the Raging Stallion Spring Blockbuster, which is also featured in this issue's Free Action Gallery. In it you will find the hottest action shots from the release, and then we suggest you visit the Model Spotlight where you'll learn a little more about one of the DVDs stars, Chris Bines. Plus, you'll get to see him in all his Equal Opportunity glory in his Model Spotlight gallery.
If you don't know already, Falcon & Raging Stallion is releasing a new collection series called, Hot Fucks. In these DVDs, you'll find all the foreplay and oral cut out of the scenes, so you get 100% fucking…the fuck, the whole fuck and nothing but the fuck. One of the scenes in Hot Fucks Vol. 4 features Dominic Pacifico & Tony Aziz from Tales of the Arabian Nights, Part 1, and we're giving you the entire scene as the issue's Free Scene Download.
What would an issue of HUNT be without some special offers. We encourage you to browse the banner ads and the featured offers we promote in each issue. This time, you get access to our new Men of the World Markdowns promotion that includes DVDs starting at $9.97 each. Plus, you won't want to miss out on the Don't miss out on the Centurion Muscle & Sex Pack Scene Event, where you can add these never-before-available scenes to your digital library for only $4.95 each.
Happy HUNTing!
The HUNT Staff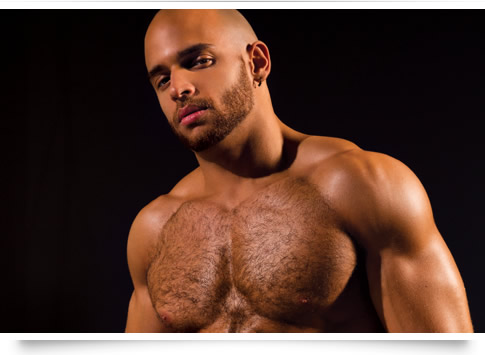 The Sean Zevran HUNT Interview
If you ever wanted to know more about the incomparable Sean Zevran, we've got the interview for you. Shortly after ultra-hot Sean Zevran signed an exclusive agreement with the new Falcon Edge line, the editor of HUNT sat down with him for a chat over coffee, and we learned a lot about this former farm boy from Louisiana. If an educated, well-spoken stud gets you going, then you'll be on the floor after you check out Sean's answers to these intimate questions about his life, his porn, his turn ons and how he keeps that sculpted body in tip-top (and bottom) shape.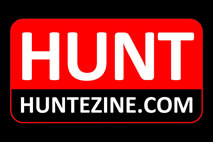 HUNT eZine Celebrates 3 Years The Official e-Newsletter of Falcon & Raging Stallion Thanks Fans - With over 200 news stories, 75 Model Spotlights, over 75 Free Scenes and scores of Free Action Galleries, Special Features and Interview, HUNT thanks its fans and readers for the continued support over the last three years. As the audience and readership grows, HUNT pledges to evolve and add new features while finding new ways to keep fans updated on the hottest models, releases and news in the gay porn world. In honor of the occasion, HUNT has assembled a list of the most-read articles and features from the last three years. Read Full Story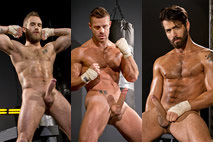 RagingStallion.com Features World Premier of Cock Fight! Steve Cruz Directs Three Incredible Men in a Battle to be Named Cock Fight! Champion - Raging Stallion Studios announces the world premiere of the newest Monster Bang release Cock Fight! on its membership site today. In this unprecedented move,'RagingStallion.com'will provide the four intense matches – starring contenders Exclusive Shawn Wolfe, Landon Conrad and Adam Ramzi and orchestrated by award-winning director Steve Cruz – as membership site updates prior to releasing the Cock Fight! DVD. Read Full Story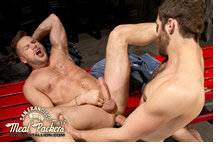 San Francisco Meat Packers, Part 2 Arrives Raging Stallion Releases Final DVD of Tony Dimarco Directed Spring Blockbuster - The award-winning, premiere gay adult producer Raging Stallion Studios announces the release of San Francisco Meat Packers, Part 2 the conclusion of its 2014 Spring Blockbuster. The newest from Raging Stallion, conceived by award-winning director Tony Dimarco, takes fans back to the meat-packing company for more energized action. This round features another superstar cast filled with Raging Stallion's finest man meat headed up by Exclusive Boomer Banks and featuring fan favorites Tommy Defendi, Jimmy Durano, Angelo Marconi, Angel Rock, Hans Berlin, Billy Santoro and Chris Bines. Read Full Story






Dominic Pacifico & Tony Aziz from Tales of the Arabian Nights, Part 1
Now Available on Hot Fucks, Vol. 4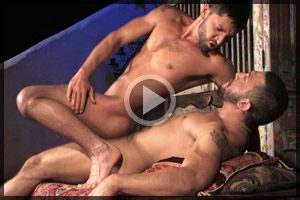 Lebanon Strikes Back - A groan pierces the midnight air and lingers above the minarets and rooftops of a forgotten village deep in the desert. The hush of night almost quiets everything ...but like the smell of sex, the sounds of two men violently fucking draws us in. As we enter a hidden courtyard we find Tony Aziz delivering a massive, unstoppable, unrelenting fuck deep into Dominic Pacifico's perfect tight ass. Aziz is actually first generation Lebanese-American and he makes Dominic go nuts by speaking to him in Arabic, his first language. This is one of the best fuck scenes ever filmed, with gaping holes, rock hard dicks, over-the-top energy and a connection between men rarely seen. Dominic's hole goes from tight to gaping as Tony throws fuck after penetrating fuck! When he pulls out, Dominic's hole quivers openly, as if begging for more (in Arabic, of course)!