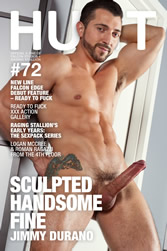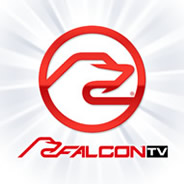 Check the HD listings in your Television Provider's Adult OnDemand Menu for:

Gay: 8 Boning BF'sHD
- The OnDemand version of NakedSword Originals' Boyfriends Starring Blake Daniels, Blue Bailey, Christian Wilde, Troy Haydon & More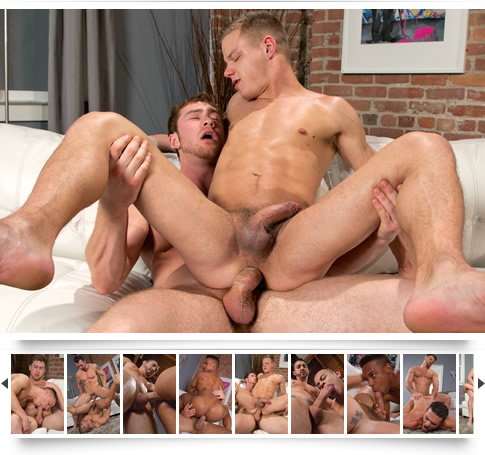 Announcing the debut movie from Falcon's newest video line, Falcon Edge: Ready to Fuck. Star erotica director Nick Foxx heads up the line that explores what happens "When Good Boys Get Bad." Falcon Edge and its first offering, Ready to Fuck features hot, handsome men in fast-paced, high-energy sex. Taking Falcon to the edge, these eight studs are definitely Ready to Fuck. Tighty whities stretched to the max by boners ready to spray loads in eager faces, hefty cocks waiting for their opportunity to plant themselves deep in inviting holes and asses primed for fucking, plus every scenes serves hot facials and cum eating. Put Ryan Rose with a five-o'clock shadow in a room with beefy, hairy muscle stud Nick Sterling, and you need to put a HOT warning label on it. Passion soars as cocks swell in a searing flip-fuck, and Nick delivers, not one, but two cum shots. The briefs of Connor Maguire and Joseph Rough stretch to bursting by cocks needing to explode. From doggie to lap dance, every thrust hits home. Connor maneuvers Joseph deftly, rotating him 180 and catching him on his cock again. Jerking off is terrific, but Landon Conrad sure is glad Adrian Hart was lurking nearby, anxious to help. Adrian's has dark skin, a hairy chest, and an irresistible ass that is more than Ready to Fuck. Jimmy Durano's hot lover, Rey Luis, loves it when Jimmy wants to play "who's got the hardest cock?" Rey's depth-defying blowjob primes Jimmy's cock to land in Rey's inviting ass. Falcon Edge promises to bring intensity and sexual electricity with every feature, and Ready to Fuck delivers good boys getting bad…there's no mistake…they're ready!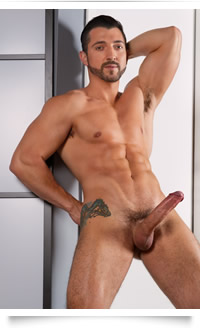 Jimmy Durano is the reigning Grabby Performer of the Year and he is deserving of that honor in so many ways. He continues to deliver load-worthy performances in movie after movie at Falcon & Raging Stallion. Plus, this Brazilian stud has a long list of noteworthy assets, including a huge, handsome cock; a sculpted body; a fine ass and a very attractive face with a mischievious smile. Just looking at him is bound to get anyone going, but it's game on whenever he's topping an eager bottom. Jimmy knows how to use his tools and does so with Latin passion and energy. This top performer with versatile looks that land him in both Falcon and Raging Stallion features has an extensive videography with the studios totaling 16 DVD releases and 2 on the way. His newest feature is the debut of the new Falcon Edge line, Ready to Fuck, and he has shot two movies with the studios that will be released in the next couple of months: Raging Stallion's San Francisco Meat Packers, Part 2 and Falcon's Alpine Wood, Part 1.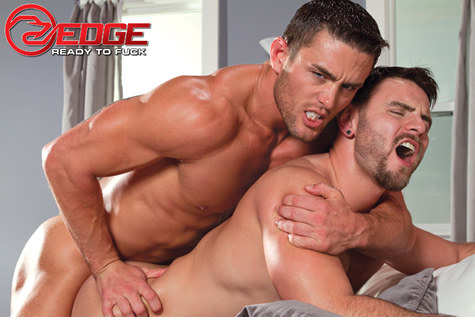 Falcon Studios Debuts New Video Line: Falcon Edge
New Line - Helmed by Star Director Nick Foxx - Releases First Feature: Ready to Fuck
World-Class, San Francisco-based gay adult video producers, Falcon and Raging Stallion Studios announce the launch of a new line of movies entitled Falcon Edge. This new video line helmed by star erotica director Nick Foxx is slated for 6-8 new releases per year, and scenes from Falcon Edge features will appear on FalconStudios.com, Falcon's award-winning membership site. Foxx explores what happens "When Good Boys Get Bad" with Falcon Edge, always featuring hot, handsome men in fast-paced, high-energy sex. Its first offering, Ready to Fuck takes Falcon to the edge with eight amazing studs who are primed for intense action right out of the gate.



Hot Memebership Site Scenes Available Now!






HUNT Fans,
It's official. Spring is here, and Spring is all about new beginnings, so we've decided to spring something new on you, a hot new line of videos called Falcon Edge directed by star erotica creator, Nick Foxx. Read more about the debut of this line and its smokin' hot first release, Ready to Fuck, in this week's Breaking News.
Nick Foxx assembled a spectacular cast for his premiere including Exclusive Ryan Rose, Newcomer Rey Luis and superstars and fan favorites Landon Conrad, Connor Maguire, Nick Sterling, Joseph Rough, Adrian Hart and Jimmy Durano. We've loaded up hot action shots featuring these studs in this issue's Free Action Gallery, and we're featuring the sexy, sculpted cover-man Jimmy Durano in our Model Spotlight.
What would spring be without a Spring Clearance Sale? We got to clean out some inventory and we're passing along some great savings to you with the Raging Stallion Spring Clearance Event. In this sale, you'll get discounts on select Sexpacks, which are the original Raging Stallion DVDs produced by Chris Ward & JD Slater. This week's Special Feature is all about The Sexpacks and it gives you a look into the early years of Raging Stallion. We're also handing out discounts in the Recent Falcon & Jocks Scene Sale giving everyone savings on quality Download to Own Scenes.
Check out the newest Hard Friction title, Full Blast! in Studio News, where you'll also find an item on the 1 Year Anniversary of the release of NakedSword's sexually explicit gay feature film, I Want Your Love and a special offer on the Falcon & Raging Stallion Store. If you purchase I Want Your Love for the promotional price of 19.99 you will receive a free download of Travis Mathews' In Their Room: Berlin feature.
If you're looking for the winner's list of the 2013 HUNT Reader Survey, we've notified another round of winners as only three prizes have been officially claimed. Check your email to see if you're one of the winners and claim your prize now.
Absolute last and final call for you to take advantage of the free download of the Jimmy Durano & Shawn Wolfe scene from 'Tahoe: Snow Packed,' it will only be available until next Monday, March 31, so please try out the new Falcon & Raging Stallion Store and download this complimentary scene today. All you have to do to get your complimentary download is either set up a new account or confirm your account details, then visit this Special Complimentary Scene Page, add the Jimmy Durano/Shawn Wolfe scene to your cart and apply promo code FR14T1. The scene will appear for $0.00, and once you provide your account details, you'll be taken to the page where you can download your free scene.
Enjoy,
The HUNT Staff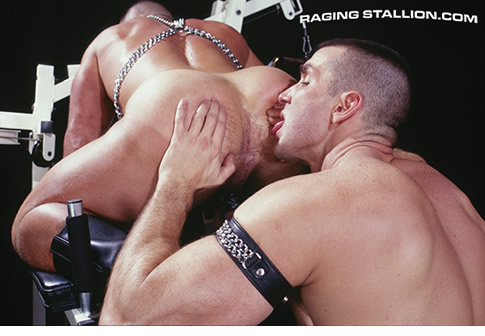 Raging Stallion's Early Years: The Sexpacks
When Chris Ward and J.D. Slater founded Raging Stallion Studios back in 1999, they had an immediate impact on the porn industry with the release of Sexpack One: Four Tight Tales. Suddenly porn fans knew there was a new high-end studio in the mix that brought a fresh new perspective on how to get guys off! But Slater and Ward were just getting started! Within a few short years, Raging Stallion grew to become the top gay studio in the nation, merging with AEBN, High Octane, and Falcon Studios.
Click here to learn the behind the scenes scoop on each Sexpack from studio president Chris Ward!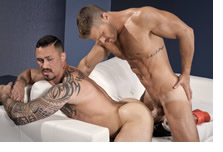 Hard Friction's Full Blast Now Available – Steve Cruz Directs Star-Studded Cast - Director Steve Cruz again takes on the manly urges that won't be denied. Cocks swollen and hard. Foreskin stretched to the limit. Tight holes aching to be stretched. Mouths begging for a taste of hot white cum. Load for load, Hard Friction gives it to you in the face Full Blast! –a non-stop, fuck and oral jizz fest for those who appreciate the sight, sound and the taste of pleasure. Read Full Story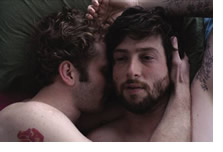 NakedSword's I Want Your Love Celebrates 1 Year Anniversary with Special Offer - Few films have captured the reality of gay life -- and gay sex -- like "I Want Your Love." The film follows one man (Jesse Metzger) during his last weekend in San Francisco, as he comes to terms with the city he loves, and friends he's leaving behind. Hailed by critics for both its eloquence and its explicitness, director Travis Matthews' debut feature marks him as an astounding new voice in queer cinema, and was heralded by porn fans and film critics alike. To celebrate the one-year anniversary of the DVD release, purchase I Want Your Love on our store for the promotional price of $19.99 and get a digital download of the Travis Mathews' "In Their Room: Berlin" feature. Read Full Story






Logan McCree & Roman Ragazzi from The 4th Floor
Now Available on The Logan McCree Anthology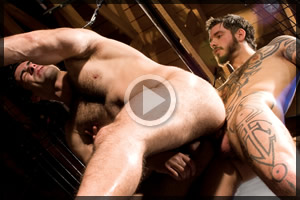 Down a long dark hallway Roman Ragazzi is being followed by Logan McCree. A chase ensues, ending with a confrontation. Roman slams Logan against the wall and as they rough each other up all the tension melts away. These two stunning men kiss and the chemistry builds. As soon as Logan gets a taste, Roman stands up to get his hands onto Logan's belt and quickly strips him. Roman goes down with his mouth open and fills it with Logan's large, tattooed cock. With pants around their ankles, both men's massive hard-ons rub against each other as they kiss aggressively. Logan flips Roman around for a chance at his ass. With Roman's cheeks spread he reaches in with his tongue and teases Roman's asshole. Roman bends over and allows a little more ass- eating before Logan suits up and starts to fuck him. When Roman's ass is full of dick Logan really starts to pound away, splitting his hairy ass with his long dick. Once these two start fucking the energy builds. As the camera follows Logan's tattooed and muscular body down his chest to his dick, we find Roman's ass full of it. Roman's massive chest and arms flex and bend while Logan tears apart his butt cheeks. In the end Roman and Logan lay down watch each other jerk off and shoot.