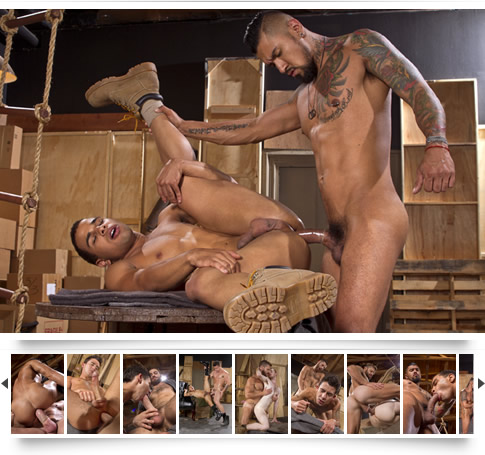 You know it when you see it, no need to drag out the ruler: Size Matters. This Monster Bang release, focusing on "Big Dicks and the Holes They Fill," puts four bottoms on notice to wrangle four mighty large hunks of man-meat. Director Bruno Bond celebrates the "flavor" of men in Size Matters, highlighting expert cock sucking skills, as each young man, in a jock strap, services his older, hung partner. Boomer Banks takes a back seat to no one in the size department. Young stud Trelino sets out to earn his Sword Swallowing and Hole Stretching merit badge by putting his hands, hole and mouth to work on Boomer's endowment. Seamus O'Reilly wins Gold using his hollow cheeks and accepting hole to bring Landon Conrad to the heights of ecstasy. Plus, it's always hot to see a huge cocked bottom like Seamus taking it from another endowed stud like Landon. Tommy Defendi gets the royal treatment from Devin Dixon, who finds new ways to bend his body to take as much dick as Tommy can deliver. Trenton Ducati's abs, pecs and cheekbones are stone-chiseled, and his square-jawed, green-eyed good looks inspire tight-bodied gymnast Armond Rizzo to open wide at both ends for a rousing hard time. When "large" is not big enough, turn to Monster Bang to give the extra inches you desire, because we all know Size Matters.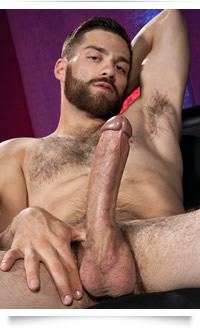 When stud hunk, Tommy Defendi returned as a Raging Stallion Exclusive earlier this year, we know things were going to get wild. All combined, this versatile gay porn powerhouse has appeared in over 40 new releases from nearly every line of video we produce and distribute. He can be found in releases from Falcon, Raging Stallion, Monster Bang, Hard Friction, Fetish Force, JOCKS, Twinks, Naked Sword and Mustang. He expertly bottoms and he tops with abandon, delivering his humongous dick with enegy and talent. He's hugely endowed, remarkably toned, roguishly handsome, and he's charming and fun on and off camera. In this year alone, he's provided fans with some of his best performances ever, and he was the first star be featured in the Raging Anthology Series – The Tommy Defendi Anthology. He appears in the new Monster Bang release Size Matters, he's one of the stars in Raging Stallion's Open Road blockbuster, he's in the most recent Hard Friction offering, Tight, and Falcon just released another collection of his finest scenes, My Big Fucking Dick: Tommy Defendi. Tommy has a new release from Guys Like Us, hitting the streets January 17.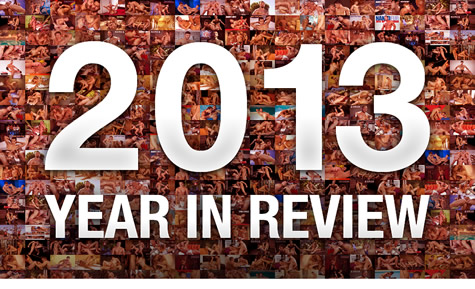 2013 Falcon & Raging Stallion Year in Review
From Ryan Rose and Shawn Wolfe being named Men of the Year to the availability of FalconTV in 30 million households and the launch of HUNTeZine.com to hot and endowed new exclusives, Falcon & Raging Stallion had a winning year. Thanks to our amazing fans (HUNT subscribers included), our spectacular models, world-class directors, great artists and energized administrative team, 2013 was an outstanding year. We even increased sales in a year that was not necessarily kind to the gay porn industry. HUNT has compiled a list of all the milestone moments, blockbusters releases and exciting announcements that made 2013 terrific, complete with links to FREE galleries, special features and downloads as a token of our appreciation.



Hot Memebership Site Scenes Available Now!






HUNT Readers,
HAPPY NEW YEAR! What a remarkable year 2013 was for HUNT and Falcon & Raging Stallion Studios. We hope your's was too, and we can't thank you enough for all of your support in 2013. As a way of thanking you and getting 2014 started off right, we've compiled a great list of special features, galleries and special announcements from 2013. You can find it all in the 2013 Year In Review story in the Breaking News area above.
We'd also like to extend our thanks for an amazing year by offering you amazing year-end, inventory reduction savings on over 200 titles with DVDs starting as low as $12.97. Click here or on the End of Year Clearance banner below to access these amazing savings.
Now, on to 2014! We made it and we're starting out BIG. First, we've loaded you up with a Free Action Gallery from the new release Size Matters. Then we took one of the BIG stars from Size Matters, Tommy Defendi, and put him in the Model Spotlight.
He's hung major BIG and that's why he's featured in the newest collection, My Big Fucking Dick: Tommy Defendi. This issue's Free Scene Download comes from the new collection featuring six of Tommy's greatest scenes from Falcon, JOCKS and Mustang releases. The download is from Layover – Los Angeles, Part 2 and features Tommy with Jayden Grey.
The final installment of Core with Race Cooper is available for you to download in the Special Feature section. Race shows you the secrets to his Amazing Abs!
Because they're two of the biggest announcements of the year and we didn't want you to miss them… and because the last few weeks of the year are pretty slow for news, we've revisited last issue's Breaking News items in this issue's Studio News area.
Just in case you missed it, we're presenting you with a chance to win hot porn prizes by providing your feedback in the 3rd Annual, 2013 HUNT Reader Survey. Please click on the link and take 3-7 minutes to complete the survey and you'll be entered to win. Plus, we've launched FalconTV in 30 million households, and we're starting our FalconTV: OnDemand & At Your Command campaign to raise awareness of this new option for you to watch our award-winning content. Visit www.FalconTV.com to learn more.
May your 2014 be prosperous!
The HUNT Staff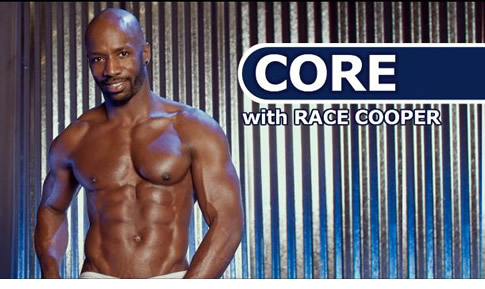 CORE with Race Cooper: Amazing Abs
Core with Race Cooper presents Amazing Abs in this final installment of his workout tip series focused on defining your abs and cum gutters. Race has one of the most amazing bodies in all of porn, and now, he's giving his killer physique secrets away exclusively to HUNT readers in a series of HUNT Special Features entitled Core with Race Cooper. In these five segments, Race has taken you through a series of his Core exercises that focus on building specific body parts. "I love my fans, and I want to share these great tips with them to help them look better and feel better. These exercises are effective, and you can do them anywhere," states Cooper about this HUNT Special Feature Series.
Click Here to check out some hot pics of Race's extraordinary abs and Stream or Downlod Core with Race Cooper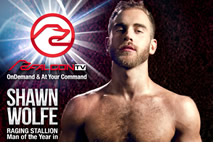 FalconTV Now Available to Nearly 30 Million Households - Studio Launches "FalconTV: OnDemand & At Your Command" Campaign - Gay, adult mega-producers Falcon Studios, Raging Stallion Studios and Naked Sword Originals have joined forces with some of the country's major TV providers to offer award-winning, high-quality gay video to their adult offerings under the name FalconTV. In an effort to promote the content's availability to nearly 30 million households, the studios have launched the "FalconTV: On Demand & At Your Command" campaign urging TV customers who are fans of gay adult video to check their providers' Adult On Demand listings for FalconTV. Read Full Story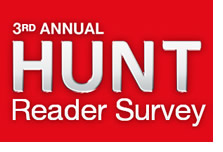 3rd Annual HUNT Reader Survey Live - Fans Who Complete the Survey Get Special Offer & Eligible for Porn Prizes - HUNT eZine announced the launch of its 3rd Annual Reader Survey today, available by clicking here. Every year, HUNT, Falcon Studios and Raging Stallion Studios invite gay porn fans everywhere to provide feedback that helps the studios make important decisions about content and how it gets delivered, plus questions about promotions and emails. The eZine offers every fan who responds to the survey a special offer and a chance to win one of seven great prizes… Read Full Story






Tommy Defendi & Jayden Grey from Layover - Los Angeles, Part 2
Now Available on My Big Fucking Dick - Tommy Defendi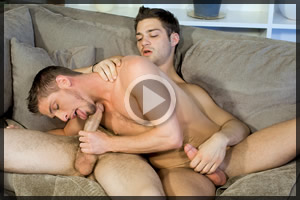 Tommy Defendi and Jayden Grey hook up with no talk but lots of lip-locking action, losing themselves in a flurry of passionate kisses. They grope and quickly strip down so Jayden can get to Tommy's tool and suck it down. Then they trade pole positions and Tommy amps up the thrill factor with every greedy slurp on his partner's blowpop. He next rims Jayden's asscrack, pitching his tongue deep into the crevice before jamming a couple of fingers inside. Jayden quickly plants himself atop Tommy's cock and rides him hard, moaning as he bounces up and down. They continue fucking missionary position, then doggie-style until they separate to sit back and jerk themselves off to blast off two explosions of cum.