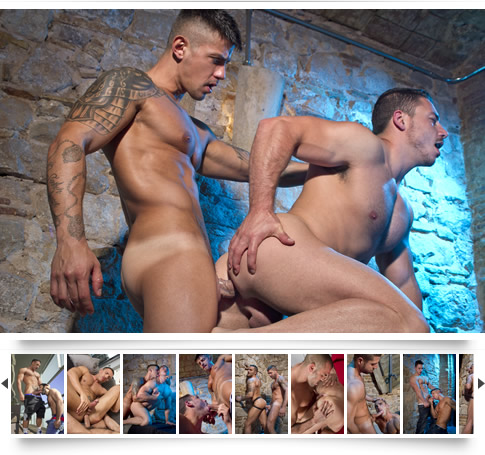 Sexo en Barcelona, Part 2 shows all the sexual possibilities that the hottest city in Spain has to offer. Part 2 of this two-part scorcher will spice up your lust life with tons of uncut Latin cock and loads of dark skinned studs. Barcelona in summer is hot 'round the clock. Sunset brings relief from the day's heat, but the fire in men's loins remains. Director Tony Dimarco spins the hands of the clock to chronicle a day in pursuit of sex, from morning to midnight. Seven studs from two continents submit to the urge to merge, adding more heat to the equation. Heat that is quenched by the release of scalding cum that sets their libidos at rest…for now. The day begins for Aybars and Donato Reyes with sex on the balcony. Both beauty, both beast, their passion ends with sprays that rival the crashing waves of the Mediterranean pounding below. Marc Dylan is the midday snack for Damien Crosse, whose unwavering gaze turns Marc's cock to stone. Night conceals many things, but not the need that drives men out to the sex club in search of other men. Axel Brooks cloaks himself in darkness to await the unsuspecting Adrian Toledo, pouncing like a predator to satisfy his hunger for sex. Even later, when the club is nearly closed, Marc Dylan, who got turned on watching Axel and Adrian, finds Goran. They continue the night's debauchery with an intense exchange that steams and sizzles. Every hour of the day is filled with rugged lust and aggressive Latin passion in Sexo en Barcelona, Part 2.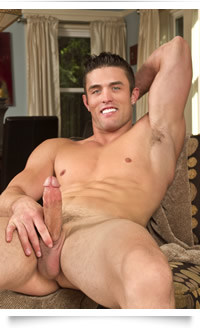 Newly crowned Falcon Studios Man of the Year, Ryan Rose is an openly gay former college football player and U.S. Marine signed on as a Falcon Exclusive in February, and since then he's been unstoppable. He is a versatile performer with a sculpted body and amazing endowments, and he has the archetypal Falcon, guy-next-door image and an All-American story. These attributes and his dynamic performances are what have catapulted him into gay porn super stardom and landed him one of gay porn's highest honors. His first feature was Just For You from the new Guys Like Us line, and he's appeared in three other major Falcon releases Buck Naked, Musclebound and Alumni. Next, he headlines a spectacular cast in the two-part Falcon Blockbuster, Bucks County, appearing in both parts and featured in three scenes.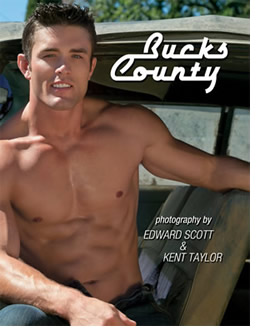 Falcon Studios Introduces Fall, Two-Part Blockbuster: Bucks County
Studio Gives Fans Free Digital Photo Book & Exclusive Behind-the-Scenes Footage - Falcon Studios introduces its Fall 2013, two-part blockbuster release, Bucks County in innovative fashion. The studio has produced a complimentary, digital photo book available to fans for direct download, and soon as a free iBook on iTunes. The book, entitled The Men of Bucks County, features spectacular images captured by Grabby Still Photographer of the Year, Kent Taylor, and Edward Scott during the production of the blockbuster release. Additionally, several clips of exclusive behind the scenes footage are available for fans to view on the Falcon Blog.



Hot Memebership Site Scenes Available Now!






Hello HUNT Reader,
We hope you enjoyed the new features and exciting content in our last issue. We're at it again with more big announcements, amazing complimentary downloads and hot galleries this time around. And, remember, if you ever miss an issue, now you can always visit HUNTeZine.com to review past issues.
This issue's Breaking News item is a biggie. We're pulling out all of the stops to announce the Fall, Falcon, two-part blockbuster, Bucks County. Links to a free digital photo book download are available on the Falcon Blog, and we're offering up some exclusive behind-the-scenes and B-Roll video to give you a flavor for the major release.
Check the Special Features column now to see Ryan Rose accept the spectacular honor of Falcon Studios Man of the Year and find links to the extra Free Scene Download – the Ryan Rose Solo Jerk Off Interview, where he talks about hot marine sex and what gets him going while he strokes to orgasm. Now that we've let the cat out of the bag about Ryan Rose's big honor, we're giving you more of him in the Model Spotlight. Check out the assets that made him Falcon Studios Man of the Year in the free gallery and link to all his movies in his videography.
In honor of Ryan we're going a short way back to his beginnings at Falcon by offering up his first scene in the Free Scene Download. It's from the first Guys Like Us release, Just for You. Scroll down to find the download.
What would an issue of HUNT be without a Free Action Gallery? We keep serving up caliente images, and this time they're from Raging's new feature shot in Spain, Sexo en Barcelona, Part 2. Directed by award-winner Tony Dimarco, the release stars Marc Dylan, Damien Crosee, Aybars and a selection of some of the hottest European studs you'll ever lay eyes on. You can also find more information about this new release Studio News. While there check out the news about newly promoted HUNT Editor in Chief and VP Marketing, Toby J. Morris.
This is the last call for the Director's Cut & Fisting Sale where you'll find great deals on titles featuring XXXX content. Click on the link above or the Featured Offer below for intense, hardcore DVDs for less. Plus don't miss out on the Membership Site Specials and Offers featured on banner ads throughout HUNT: we've extended the 72 Hour Tattoo Pack Sale just for you, and we have deals on Falcon, Hot House and Naked Sword membership sites.
All the best,
The Entire HUNT Staff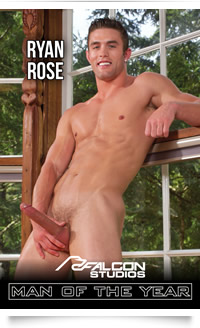 Ryan Rose Announced as Falcon Studios Man of the Year - Exclusive Megastar Responds to Honor in Video Interview & Featured in a Free Solo Jerk-Off Download
Ryan Rose has been given the honor of Falcon Studios Man of the Year, one of the top honors in the gay porn world. Signed as a Falcon Studios Exclusive earlier this year, Rose has solidified his place as one of the industry's top stars. He responds to the accolade in a video interview, and a special Man of the Year solo jerk off download is available to subscribers of HUNT on HUNTeZine.com.
Click here to see Interview and access FREE Solo Jerk-Off Video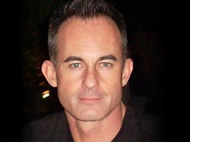 Toby J Morris Promoted to VP Marketing - President Chris Ward Also Names Morris as Editor in Chief of HUNT eZine - Falcon Studios / Raging Stallion Studios President Chris Ward officially announced the promotion of Marketing Director Toby J. Morris to VP Marketing and Editor in Chief of HUNT eZine. Morris, who was brought on shortly after the merger of Falcon and Raging Stallion studios, recently celebrated his two-year anniversary with the San Francisco mega-studio. Read Full Story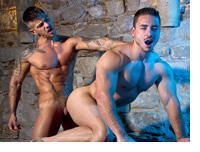 Raging Stallion Streets Sexo en Barcelona, Part 2 - Award-Winning Director Tony Dimarco Celebrates Spain with More Hot Sex - Raging Stallion Studios has released Sexo en Barcelona, Part 2. The second of two movies shot in Spain's Mediterranean metropolis gives the viewer another taste of all the sexual possibilities that the hot city has to offer. Director Tony Dimarco casts hunky fan favorites Marc Dylan, Damien Crosse and Aybars who are joined by a tasty assortment of handsome and rugged European studs including, Adrian Toledo, Donato Reyes, Goran and Axel Brooks. Read Full Story



Ryan Rose and Bobby Hart from Just for You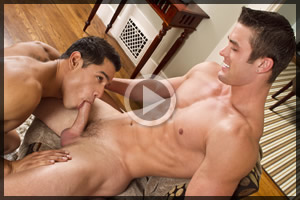 If you're tall, dark and handsome like Exclusive Ryan Rose, you can sport a hard on and the studs come flocking. Bobby Hart sees Ryan, and he is on it. His massive bulge is present in his tighty whities even before all of his taut flesh, dark skin and a smile of anticipation are visible. Ryan welcomes Bobby with a kiss and when Bobby straddles Ryan's waist and sits, Ryan's erection presses against those stretched cotton briefs, nestling into the crevice that awaits his cock. Ryan slips the briefs down to expose the hole that's the intended prize, while he pulls Bobby forward, completely swallowing Bobby's fat uncut cock. The skin on both of them is smooth and rippling with muscle. Bobby blows Ryan, wrapping his tongue and lips around the cock that beckoned him, then he straddles Ryan's lap again - this time without the briefs. Ryan's cock slips in like a key to a lock and Bobby gives him a gyrating lap dance before Ryan takes the lead, dropping Bobby into a shoulder stand and pummeling him from above until Bobby shoots all over his own face. Ryan carefully squirts his load into the saucer of Bobby's ass, lapping up his load.